Without a doubt the slow cooker can be the busy mom's best friend in the kitchen. Who else will cook for you while you're gone all day and have a piping hot meal ready upon your return from soccer practice, a business meeting, or an afternoon matinee? As long as you plan ahead, you can make the "crock pot" work for you.
I love using my slow cooker for casseroles, stews, chilis, and for simple meat prep. Roasts and chickens do well with the long cooking time and are tender and ready for you to slice and add them to side dishes or shred and mix them into tacos or burritos.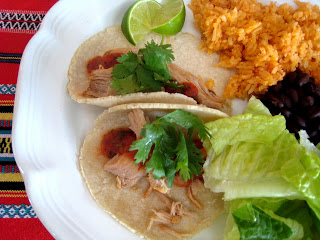 This past week I made Cumin-Lime Pork Loin. This dish would be fine as a "meat and starch" meal if you served the roast with rice and beans on the side. However, the pork loin turned out so tender, I shredded the meat easily and served it with homemade corn tortillas to make tacos.
This is a quick and easy recipe that you will love.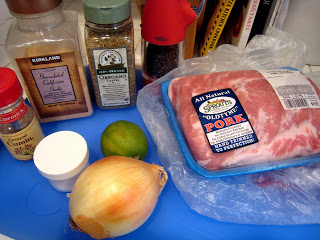 Ingredients
1 Tablespoon olive oil
salt and pepper
2 1/2 pound pork loin roast
1/2 onion, chopped
1/2 teaspoon cumin
1/2 teaspoon garlic powder
1/2 teaspoon dried oregano
1 lime, thinly sliced
Instructions
In large skillet heat olive oil. Sprinkle pork loin generously with salt and pepper. Sear roast on all sides in the hot oil. Remove to crock pot.
Add onion to the pan and saute until clear and starting to brown around the edges. Stir in spices. Remove from heat.
Layer lime slices over pork roast and cover with onion mixture. Place lid securely and turn heat to high for first 30 minutes. Reduce heat to low and cook 8 to 10 hours. Remove from pot and slice or shred.
Delicious when served with fresh corn tortillas, rice, beans and homemade salsa.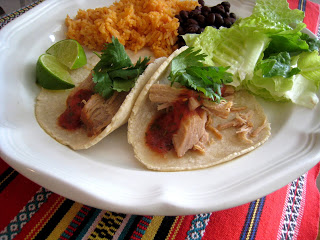 Got a great slow cooker recipe? Share it with us!