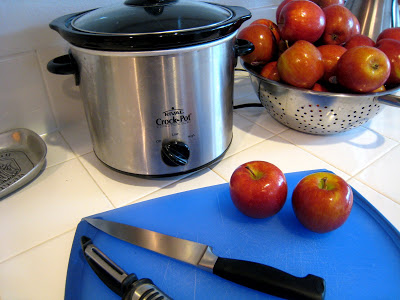 Growing up I wasn't too fond of applesauce. Usually, Mom purchased the jarred variety and I wasn't crazy about the texture. It wasn't until I was in college that I tasted the real deal. I had broken my jaw and couldn't eat solid foods for about three weeks. At the time, I worked for the university catering company. A co-worker came by with homemade applesauce. I was stunned. It was so good! It definitely made my newfound "diet" a little easier to swallow.
Well, that was just the beginning. My friend had opened a whole new world for enjoying apples. And you'll be surprised at how easy it is to make!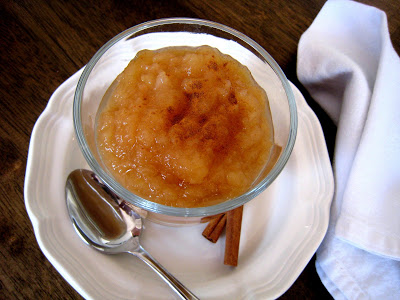 Crockpot Applesauce

If you don't have a crockpot, you can make it on the stovetop just as well, just check often to make sure the water doesn't evaporate. Once the apples have cooked down, you're good to go.


16 apples, peeled, cored and cut into quarters
1/4 cup water
1/4 cup brown sugar, optional
Place apples and water in crockpot. Cook on high for about 4 hours or until apples have softened. Mash with a potato masher to the desired consistency. (I like it chunky.) Stir in brown sugar, if desired. Serve warm, at room temperature, or chilled.
You can also cool to room temperature and freeze this in sealed containers to enjoy later.
— Don't forget to visit Tasty Tuesday for more delicious inspiration.
What's your favorite applesauce memory?


Want the dish on delicious ways to act your wage? Subscribe to GCE in a reader or via email.