This post is sponsored by Grocery Outlet. They asked me to see what I could cook up and, well, it was pretty tasty!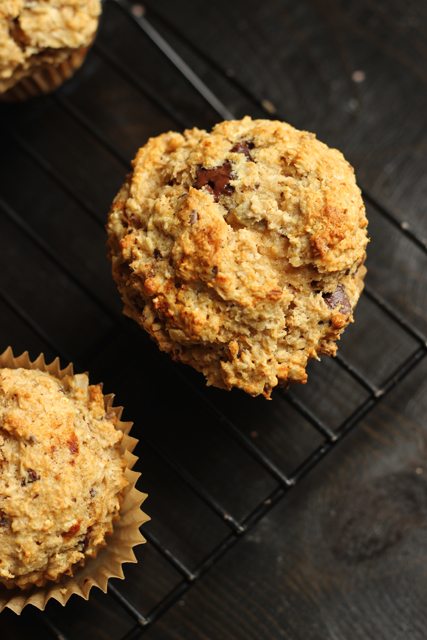 Baking is a favorite pastime of mine. My Gramma John was an amazing baker, winning ribbons at the fair every year. She was one of my favorite people in the world and I loved to spend time with her in the kitchen.
I'd like to think that I've inherited some of her skill in the kitchen. I'm so happy when a new creation becomes a family favorite!
Last weekend, I did some tinkering. I wanted to make a hearty breakfast cake full of whole grains, not too sweet, but good enough that you really wanted to dig in. After a few tries, I landed on the perfect combination.
The inspiration for these cakes came from a stroll down the NOSH aisle (Natural, Organic, Specialty, and Healthy foods) at Grocery Outlet. I'd been to Grocery Outlet before and found some great deals. I went back to check out their organic aisle; it was no disappointment.
I'm committed to improving our family's diet, but I won't go broke doing it. I saw lots of great name brand products there at a fraction of the price that I see them at the health food store. Yay for better food at better prices.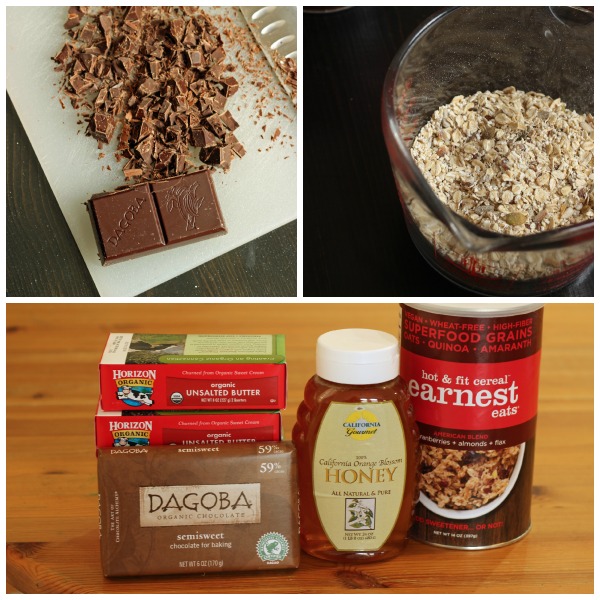 As some of you mentioned before when we chatted about Grocery Outlet, their selection varies from visit to visit, but I was quite pleased with what we found. Organic butter for $3/pound? Yes, ma'am. Organic baking chocolate in a myriad of intensities and less than $2 a block? Forget the expensive health food store, I'm heading here from now on!
(According to the brand, you can save up to 70% off competition stores' pricing. I believe it!)
I bought two pounds of butter because I already had four pounds at home, but I wish I had bought more….
There was a huge selection of different whole grain products in the NOSH aisle. It was kinda hard to decide. I wanted one that I could bake with as well as eat as created. The one that I landed on was this Earnest Eats Hot and Fit cereal. It's so yummy! In addition to oats, there are quinoa, amaranth, cranberries, almonds, and pepitas to round it out. It's a perfect blend for baking.
I started out the weekend making a large oat cake. My people devoured it before Friday night.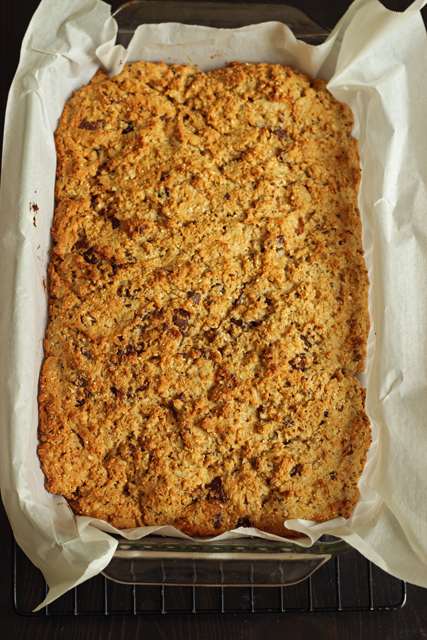 But I wasn't completely satisfied. It crumbled a little too much. Back to the drawing board.
Another egg, some applesauce…. Better, but not there yet. Still the crumble factor.
I landed on baking the batter into individual cakes. They were taller than the 9×13-inch cake, making them moister on the inside, like a really good bran muffin, but not.
These Chocolate Oat Breakfast Cakes disappeared in a flash. I'm all out of the hot cereal, so I'm going back soon. But, I did test them with rolled oats and they're almost as good. So either way, you can bake someone happy.
Chocolate Oat Breakfast Cakes

Bake someone happy with these deliciously filling Chocolate Oat Breakfast Cakes. A little heartier than your average muffin, they're packed with all kinds of whole grain goodness.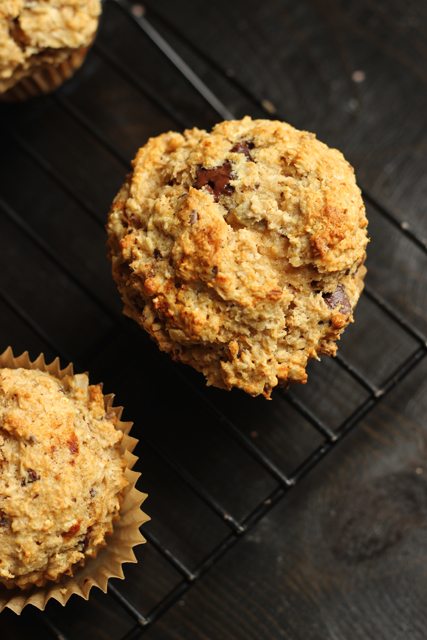 Preparation Time:10 minutes
Total time:20 minutes
12 cakes
Ingredients:
1/2 cup butter, melted

1/2 cup honey

2 eggs, beaten

3/4 cup milk

1/2 cup unsweetened applesauce

2 1/2 cups whole wheat pastry flour

2 cups whole grain cereal mix, like Earnest Eats, or 2 cups rolled oats

1 cup unsweetened, shredded coconut

1 teaspoon baking powder

1 teaspoon baking soda

1 teaspoon fine sea salt

1 teaspoon ground cinnamon

2 ounces chopped semisweet baking chocolate
Instructions:

1. Preheat the oven to 375 °. Line a 12-cup muffin pan with paper liners.
2. In a large mixing bowl, combine the butter and honey until well combined. Stir in the eggs, milk, and applesauce.
3. Add the flour, cereal mix or oats, coconut, baking powder, baking soda, salt, and cinnamon. Stir until combined.
4. Fold in the chopped chocolate.
5. Scoop the mixture into the prepared baking cups. Bake until a tester comes out with a few crumbs attached, about 20 to 25 minutes. Cool on a rack before servings.

Disclosure: I've been compensated for my time spent writing. All opinions are my own.