How do you measure flour? You might be surprised to find out that measuring cups are not the best way. The proper way involves weighing flour so that your baked goods turn out consistently.
Whether you're making a Banana Pecan Coffeecake, Cranberry Christmas Bread, or Raspberry Breakfast Cake, weighing flour will give you the most accurate measurements.
Jump to:
I am a lazy cook. I am an even lazier baker. I take whatever shortcuts I can, often because I've just got too much else that I'm thinking of.
Sometimes those shortcuts work out. Sometimes they don't. If I'm cooking for my family and it more or less turns out, I don't sweat it too much. My family is pretty easy going.
Since I entered the cookbook writing business, however, I've used better habits, particularly when recipe developing and testing. I buy fresh spices every few months. I soften butter completely. I go out of my way to buy large eggs even though extra large eggs are cheaper.
These things make a difference to a recipe. They make a difference to how the recipe turns out for you. That matters to me a lot when I post a recipe or write a cookbook. The recipe has to work for you or I have failed at my job.
One of the things that makes a difference to a recipe is weighing flour.
As one of the Essential Baking Ingredients for the Holidays, flour is an important thing to measure correctly.
Why It Matters
A recipe is basically a scientific formula. The hypothesis is how you think it will taste. Hopefully, your results prove your hypothesis — yes, it does taste good!
Your recipe/scientific formula is a good one if the same results can be achieved consistently by anyone. (I learned that in 9th grade science class.)
In baking, one way that to achieve proper results is to measure accurately. This means that you will use a liquid measure for liquids. It also means you measure flour properly.
The best method for measuring it is weighing flour on a food scale. Yes, really. I have had this food scale for years and I love it.
I read about this method in Fine Cooking magazine about ten years ago and believe me, I was frustrated when I read it. I'm a lazy cook, remember? I gotta get out the scale? Blerg.
Yes, you do. Weighing flour is the most accurate measure as there can be huge discrepancies between scoops of flour and between grinds of flour from different manufacturers.
A one-cup measure of Gold Medal may be very different from Bob's Red Mill. If you're using different weights of flour in your recipe, you won't get consistent results.
I tested it out one weekend. One cup of flour should weigh 4.5 ounces.
I filled a measuring cup several different ways and came out with varying weights, ranging as high as 5 ounces. Half an ounce could make a difference in the end result of your recipe.
And as for the lazy cook thing? Well, knock me over with a feather. Weighing flour turns out to be easier since I've got less dishes to wash!
Step-by-Step-Instructions
Weighing your flour is your best best when measuring baking ingredients. Weigh out 4.5 ounces per cup of flour needed for the recipe.
Here's how easy weighing flour can be:
Place your food scale on a level surface and turn it on.
Add a bowl to the scale, making sure it's sitting level on the scale. You will notice that the scale is weighing the bowl.
Press the tare button so that the scale will ignore the current weight on the scale. This is a way to ignore the weight of the bowl while you're weighing flour.
Spoon or scoop flour into the bowl on the scale, 4.5 ounces for each cup that you need in the recipe.
Alternatives & What Not to Do
Aerate and spoon
If you don't have a scale, your next best option for measuring flour is to aerate the flour in the bin with a whisk and then spoon the flour into the measuring cup.
Don't pack the flour into the cup or scoop WITH your measuring cup.
Believe it or not, some folks pack flour into the measuring cup. Packing is good for brown sugar, but not flour. Too much flour will end up in your recipe.
Likewise, if you dip or scoop your measuring cup into your bin of flour you will be inadvertently packing flour into the cup, ending up with more flour than you really need.
Next time you find yourself digging into the flour with your measuring cup, think again. That could totally throw off your recipe. Take a few minutes to do it the right way and your recipes will turn out better.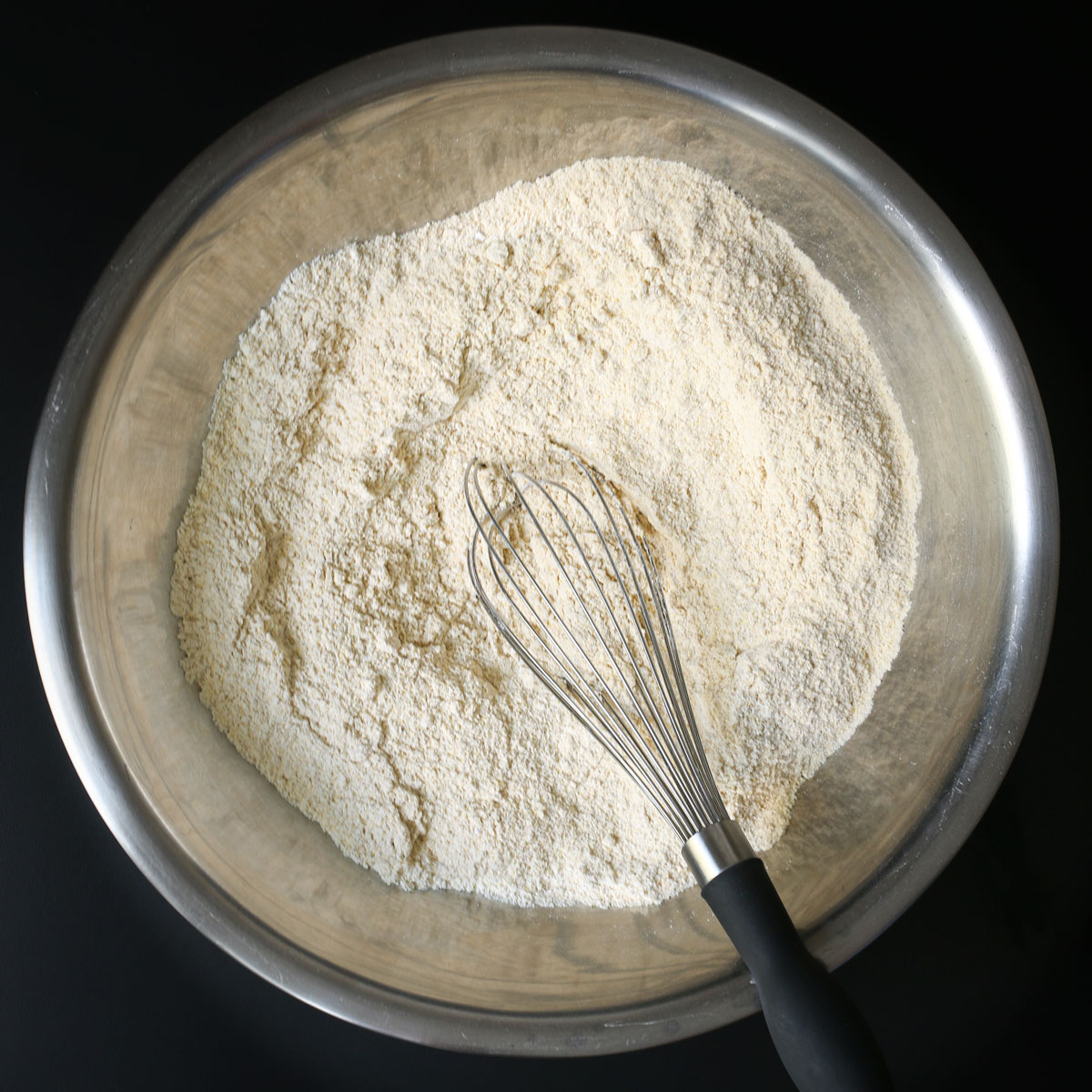 Recommended Recipes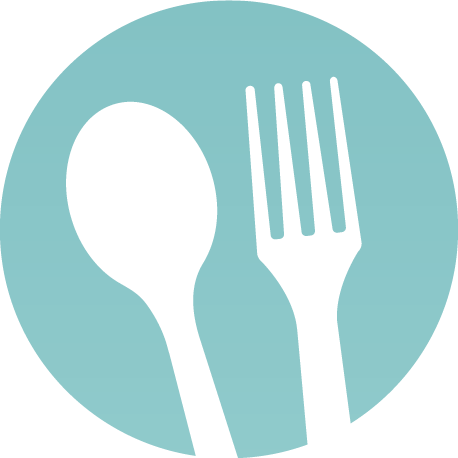 Tell us what you think!
We love to hear your experiences with Good Cheap Eats. Click the STARS on the recipe card or leave a STARRED comment to let us know what you think of the recipe.
How to Weigh Flour
Weighing flour is the best method of measuring for better baked goods and more consistent results.
Ingredients
4.5

ounces

unbleached, all-purpose flour
Instructions
Place an empty bowl on a digital food scale. Zero the scale with the tare button.

Scoop flour into the bowl until it weighs 4.5 ounces. Use in recipe as one cup of flour.
Nutrition
Calories:
464
kcal
|
Carbohydrates:
97
g
|
Protein:
13
g
|
Fat:
1
g
|
Saturated Fat:
1
g
|
Polyunsaturated Fat:
1
g
|
Monounsaturated Fat:
1
g
|
Sodium:
3
mg
|
Potassium:
137
mg
|
Fiber:
3
g
|
Sugar:
1
g
|
Vitamin A:
3
IU
|
Calcium:
19
mg
|
Iron:
6
mg
Tried this Recipe? Tell us what you think!
Your reviews help us develop better recipes and give newcomers the confidence to try your favorites. Scroll down to leave a starred comment.
This post was originally published on November 28, 2014. It has been updated for content and clarity.