Homebaked cookies can come together faster than you can chase an elf up a tree, especially if you keep a stash of baked and unbaked cookies in the freezer.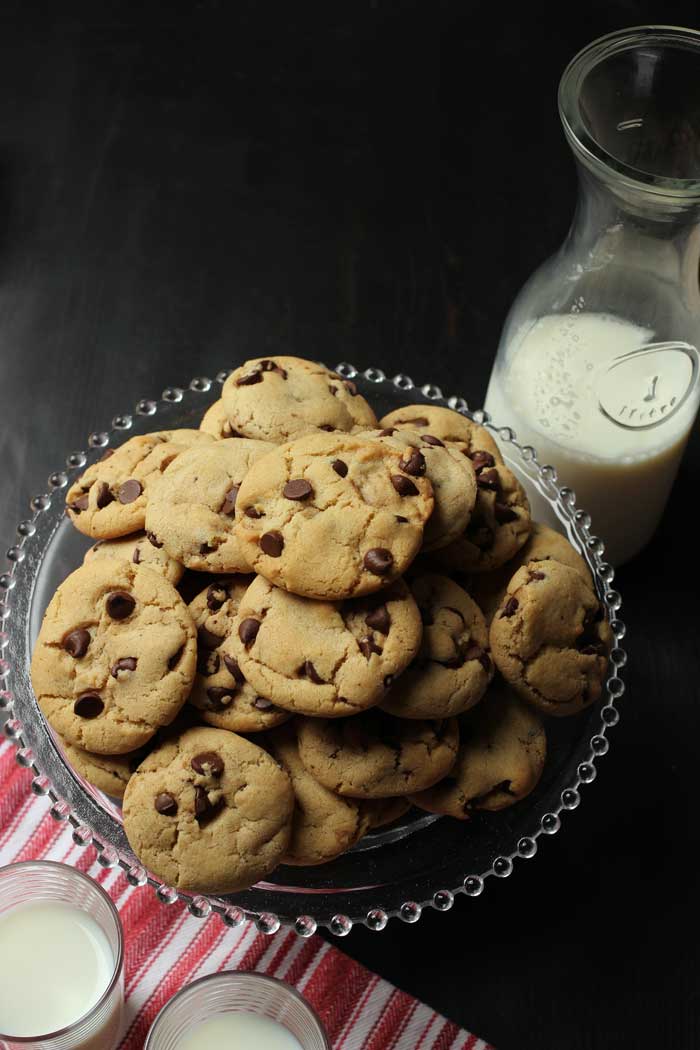 I love cookies. They are easily portable — and their portions are easily controlled. Well, if you can stop eating them. When I have a stash of cookies in the freezer, I feel like a very rich woman. It's easy to make your kids happy or to sneak a chocolate fix when you really, really need one.
And sometimes ya just really, really need one.
Mixing up cookie dough really doesn't take much time. As a teenager it seems like my sisters and I were always baking cookies. But times have changed. And I just don't do it as often as I once did.
The reality is that it's a quick process. If you have a stand mixer, the process goes super quick. Use a quick-release cookie scoop, and dishing them out happens in a flash. And stashing cookies and cookie dough in the freezer will make for many happy people at your house.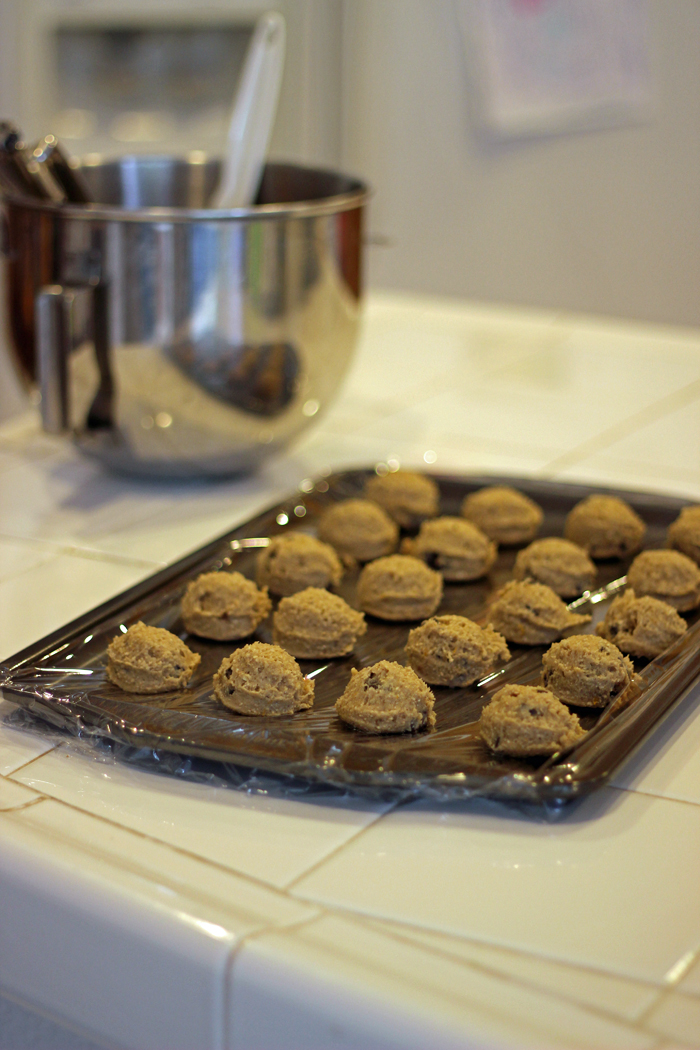 How to Freeze Cookie Dough
There are three methods to freezing cookies that work super well and will save you time when you want to satisfy that cookie craving.
1. Freeze the dough.
Just mix up a batch or two of cookie dough and freeze it in a freezer-safe container. It thaws fairly quickly, at least to scoopability, on the countertop or in the fridge. Save your money from those school fundraisers that charge $20 a tub and make your own!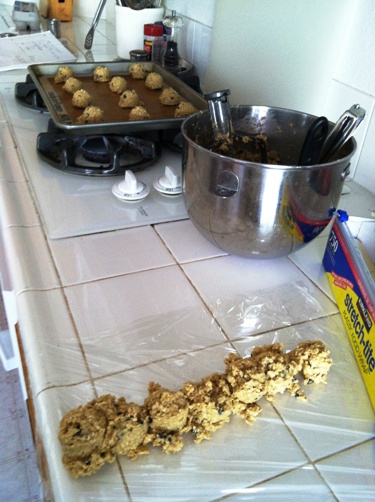 2. Freeze cookie balls.
Once you mix the dough, scoop out round tablespoonfuls onto a lined tray and place it in the freezer. Once the balls of dough are firm, toss them in a ziploc bag and store it in the freezer. When you want freshly baked cookies, just pull out as many as you need.
I've even skipped the "quick freeze" step and just lined up 6 to 12 cookie balls on a sheet of plastic wrap. Just wrap them tightly in plastic, like a caterpillar and freeze. Take care not to smoosh them together too much. The dough balls break apart pretty easily even when frozen.
3. Bake, cool, and freeze.
Bake your cookies and cool them on a rack. Before you eat them all, store them in a freezer-safe container and put them in the freezer. For easier lunch packing, divide them into portions and package them in sandwich bags. Collect all the bags in a larger bag or container and store in the freezer.
There you have it! Three easy ways to have cookies anytime of day.
For even more Freezer Cooking how-to's you can also buy my book,Not Your Mother's Make-Ahead and Freeze Cookbook.