Boules de Picolat are Catalan meatballs. These meatballs, dressed in a savory sauce, are easy to make and freezer-friendly.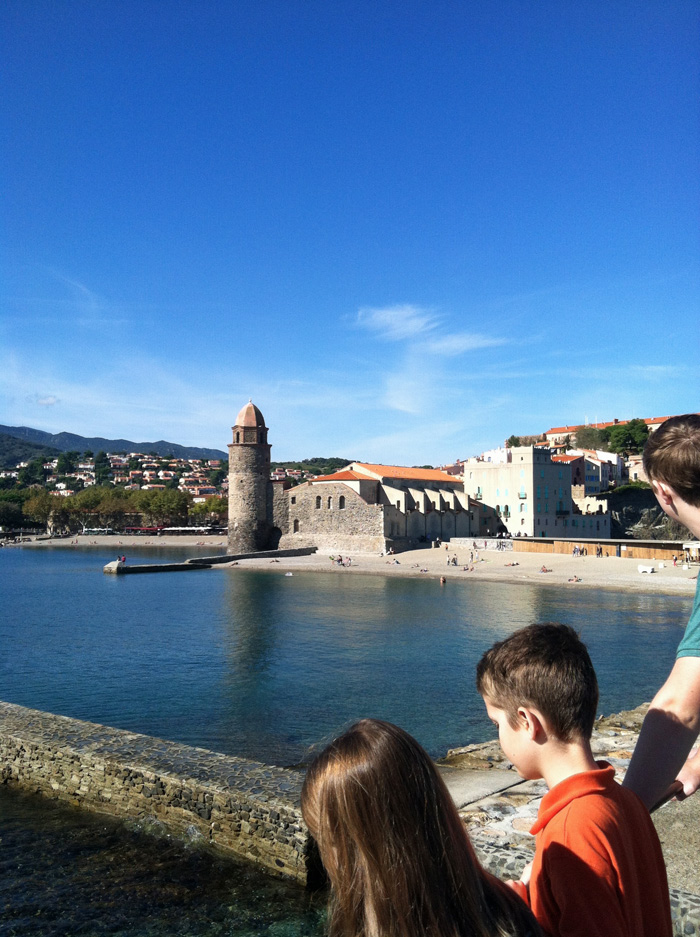 This is the little town of Collioure, nestled in the Catalan region of south-western France. My French family, the Durieux, have roots in this little port village. When they took me, a young American college student, under their wing in 1992, trips to Collioure were often on the calendar. I spent Christmas, Easter, and part of my birthday weekend here on the Mediterranean.
Collioure ranks as one of my favorite places on earth. FishPapa and I spent a week of our honeymoon here and we returned last fall with our kids to spend ten days.
There is so much rich culture here in Collioure: the Catalan dances, the rich wine, the beautiful little bay, the church clock tower. Famous artists like Picasso and Matisse visited here, often paying their bar bills with works of art. It's a beautiful place. 
My French mom, Michele, grew up in nearby Perpignan, but her grandparents lived in Collioure. She knows her family's traditions and past, and is great at sharing that heritage with others. My girls loved learning the sardane, a Catalan dance from her!
One of the things that she passed on to me was a love for Boules de Picolat.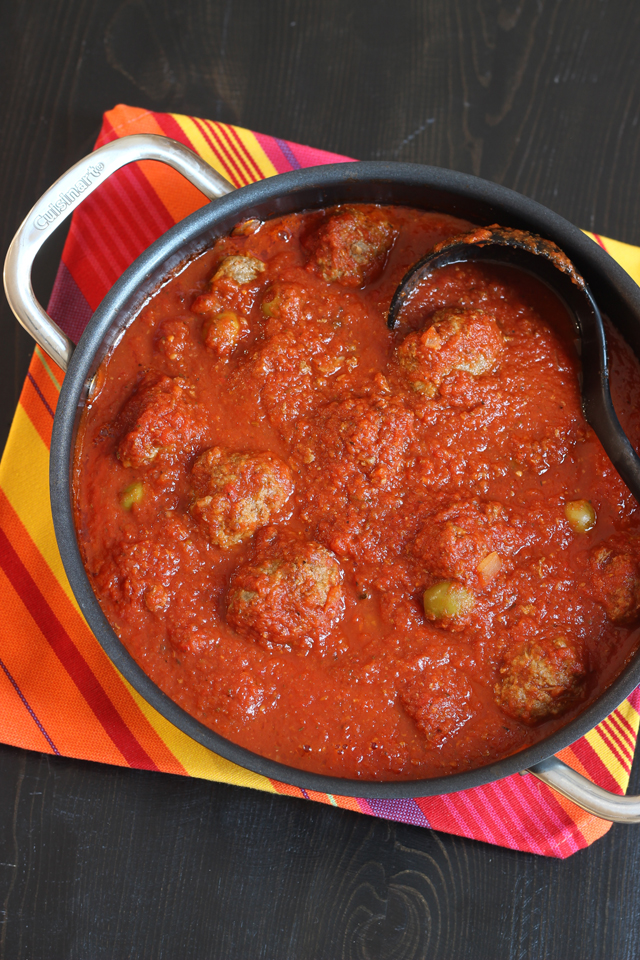 Boules de Picolat (Catalan Meatballs)
Boules de Picolat, otherwise known as Catalan Meatballs, are a rich meat and tomato dish, flecked with green olives and served over potatoes.
Okay, some folk argue it should be served over rice, but in "our family", mine and Michele's, we serve it over boiled potatoes. It's one of my favorite comfort foods.
Michele made it for my 21st birthday — and I made it for my first Christmas dinner once home from France. It holds a well-deserved place on our table.
This dish is easy to prepare, feeds a crowd, is well-received by pretty much everyone, and is very freezer-friendly. It's perfect for cooking up now and enjoying a few times over the holiday season.