A special dinner with your main squeeze doesn't need to be complicated or expensive. Consider these romantic dinner ideas you can cook at home.
Whether you are dining out on Valentine's Day or another special occasion, a romantic dinner can often be a crowded, frustrating, and overpriced experience. Avoid the restaurant scene and enjoy a delicious dinner in the comfort of your own home. Your meal doesn't have to be complicated to be delicious.
Below you'll find several romantic dinner ideas that you can cook at home. Each has an easy preparation and in some instances can be made ahead of time. Whichever you choose, it will be yummy. The time you save can be spent on more important things.
Romantic Dinner Ideas to Cook at Home
If you're looking for an easy, make-ahead meal that will impress, try Favorite Slow Cooker Pot Roast. Spend about 15 minutes prepping it in the morning and let the slow cooker do its work for six hours. The slow braise allows the flavors to develop, making this one of my favorite recipes. Serve the meat with the jus over mashed potatoes and vegetables.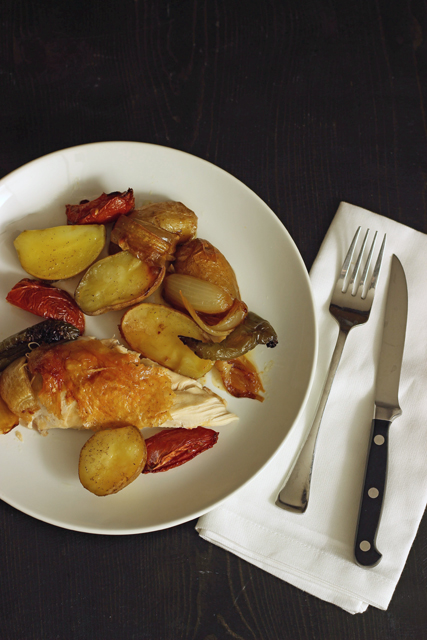 Roast Chicken and Vegetables is an ideal dish for Valentine's Day. It takes very little time to prepare so you can spend more time with your Valentine. You DO have to start early because it takes about 2 ½ hours to cook, but it's totally worth it. The resulting crispy skin, tender meat, and succulent vegetables are delicious.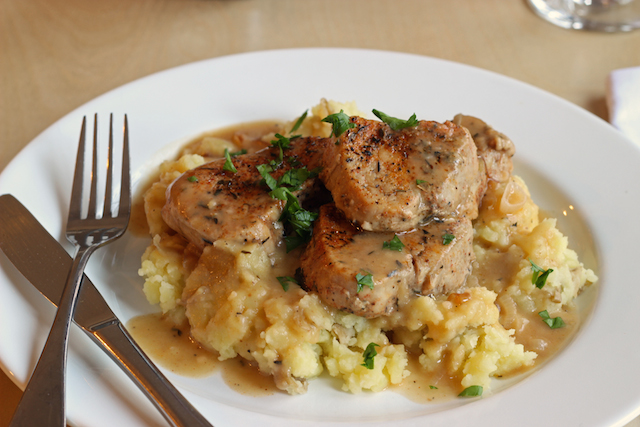 You'll feel like a rockstar chef when you serve up this amazing meal: slices of pork tenderloin bathed in a sherry and shallot sauce atop mashed potatoes. It tastes like a million bucks, but it won't cost you more than ten.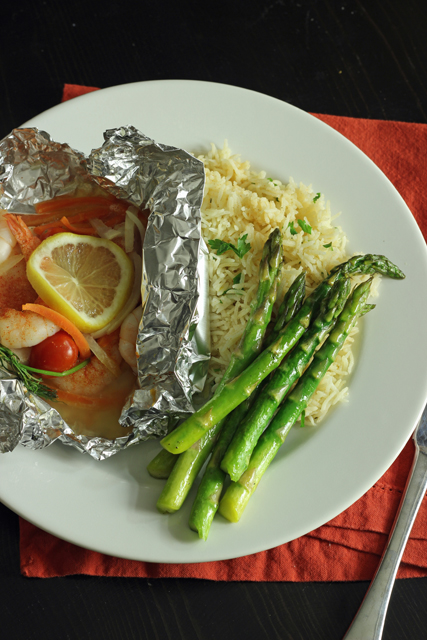 When we visited France, we enjoyed a version of these Easy Shrimp and Fish Packets. They're simple yet so delicious! Just wrap chunks of fish and whole shrimp in foil with vegetables, herbs, and butter for a simple and succulent supper. Slide in a dish of Baked Rice to cook alongside it and you've got a complete meal.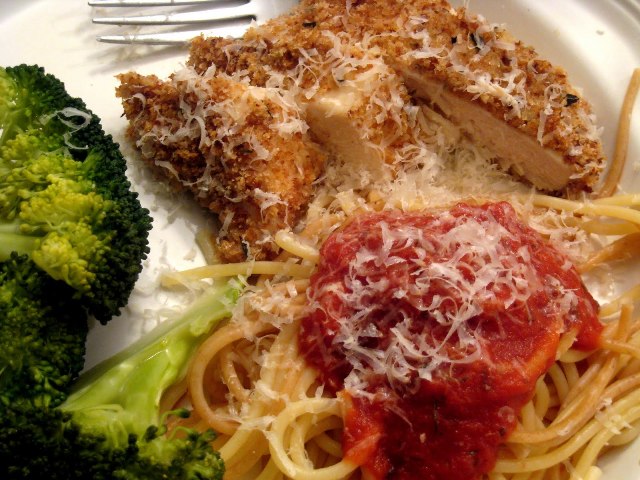 Chicken Parmesan holds a special place in my heart. It was the very first meal that I cooked for FishPapa. In past years, we've recreated that meal in celebration of Valentine's Day. We like to serve the chicken with pasta, red sauce, steamed veggies and homemade garlic bread.
What's your favorite recipe for an at-home date night?