Rice bowls are the perfect answer to what's for dinner, particularly if you don't know what to make or don't have a lot of time. They are quick, easy, and delicious.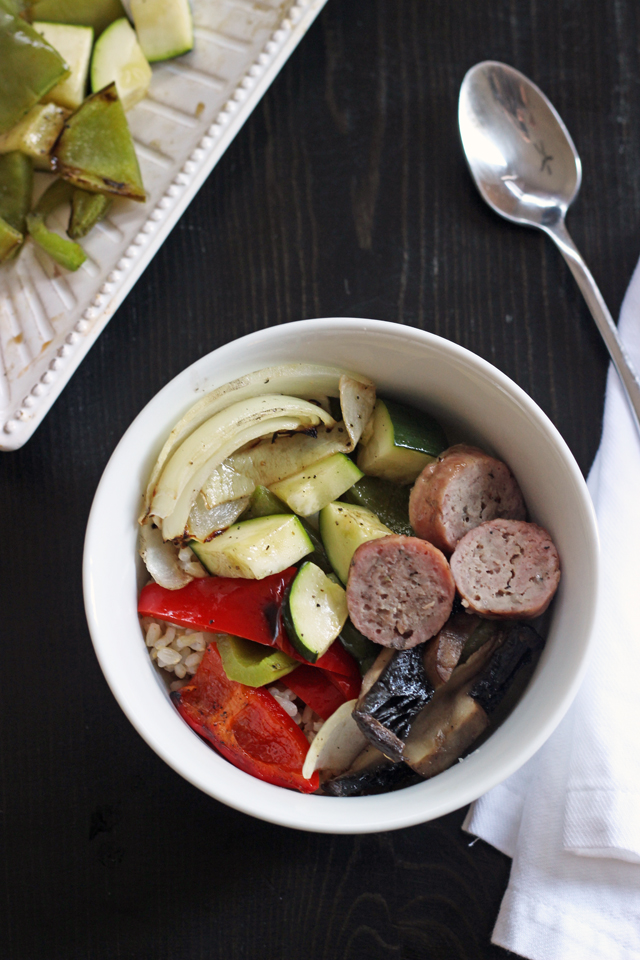 Mothers of varying cultures ave served them to feed their kids cheaply and nutritiously. Chipotle has practically built an empire on them. Even the most inexperienced college kid can make them. What are they?
Rice bowls.
Rice bowls make a quick and easy meal that tastes great and uses all kinds of little bits. It's the perfect dinner to make when you're not sure what to make. Get the rice cooker going, and then start rummaging through the cupboards and fridge for things to add on. The beauty of it is that you don't have to have a lot of any one topping. Everyone can build his own combination with whatever you have.
Consider these delicious rice bowl toppings:
What to put in Rice Bowls?
Rice, of course
Rice is easy to cook and typically inexpensive. There's great debate about the health benefits of brown v. white, so I say go with what you like and can afford.
While plain cooked rice is certainly simple and traditional for a rice bowl, don't limit yourself to that. Consider these different rice recipes to serve as the base of your bowl:
Protein
Check out these delicious proteins to top the bowl:
Shredded chicken, beef, or pork
Seasoned ground beef
Meatballs
Fish
Shrimp or other shellfish
Tofu
Beans of all kinds
Sausage – crumbled, sliced, balls or links
Eggs – Scrambled, fried, or soft boiled
Cheese – shredded or crumbled
Quinoa – this could even stand in for some or all of the rice!
Vegetables for rice bowls
Or how about the veggie department? Grilled or sauteed, these vegetables taste great
zucchini and squash
mushrooms
broccoli
cauliflower
carrots
bell peppers
onions
asparagus
spinach, kale, or cabbage
sweet potato
Don't forget fresh veggies!
tomatoes
scallions
olives
avocado or guacamole
shredded lettuce or cabbage
carrots
cucumbers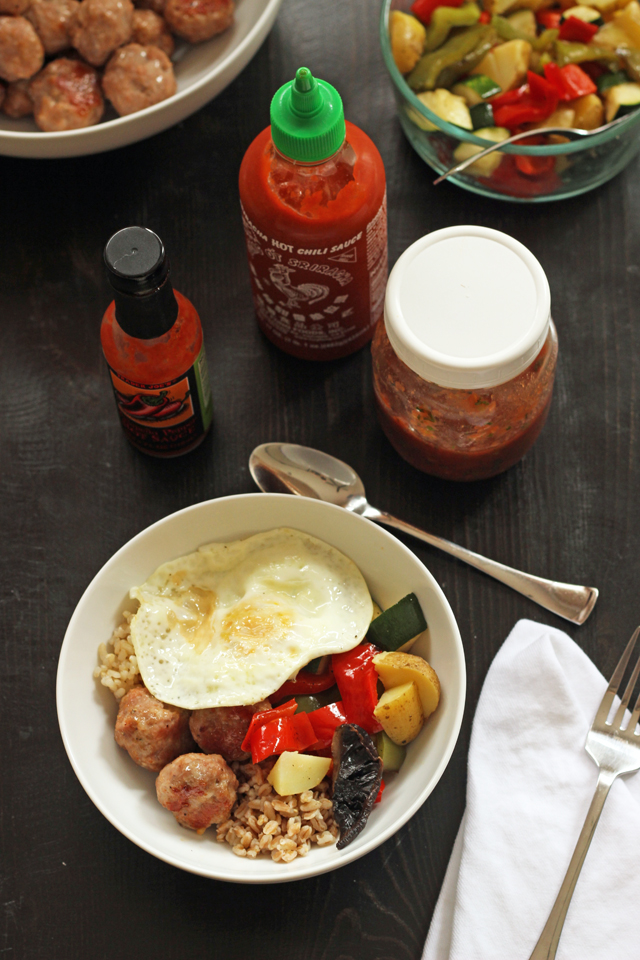 Sauces for rice bowls
And condiments?!
Part of the fun is making your bowl suit your own tastes. Be sure to lay out a selection of sausages so folks can make their own flavor combinations.
salsa
hot sauce
sriracha
soy sauce
BBQ sauce
sour cream
ranch dressing
guacamole
There are really no limits to what could work in a rice bowl. Obviously, you want to stay a little close to the flavor profile of the sauce you choose. I'm not sure BBQ sauce would go on cucumbers, chicken, and feta, but you know what I'm talking about.
A pot of white rice takes 20 minutes to cook, so you can easily pull together some delicious toppings to go with.
What's YOUR favorite rice bowl combination?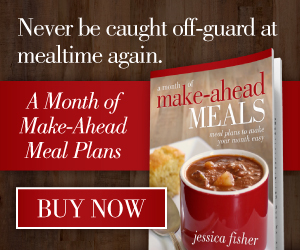 Make-ahead meals can make your month! Grab this month's meal plans to take it easy and enjoy great home-cooked meals.