Ready for something awesome to come off the grill? This easy and quick grilled shrimp would be that dish.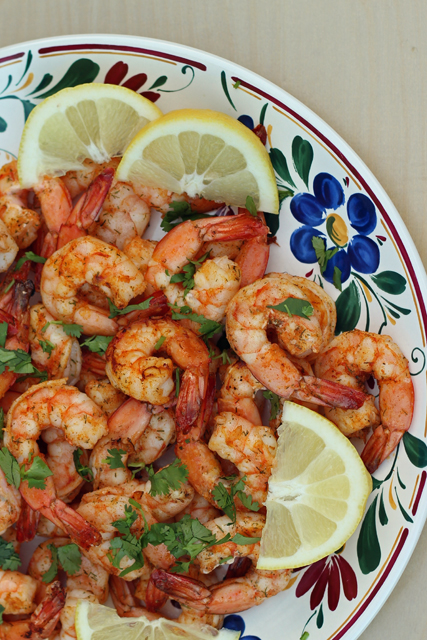 I'm sorry, but I did grow up in the era of Crocodile Dundee. I really can't think or talk about shrimp without hearing Paul Hogan's voice yapping about a barbecue. What can I say? I'm a child of the 80's.
I've found that shrimp is hit or miss in terms of good deals. You gotta keep your eyes open. When you see a deal ($5 or less/pound in these here parts), grab it and run. Buy enough to stash in the freezer for a few months.
Shrimp shortages are expected this season so it may be a precious good eat this year. But, if you see a deal — or just want to splurge, be sure to make this grilled shrimp dish.
FishPapa, upon first trying this dish, said, "What did you put on this shrimp?" My confident reply was, "Awesome sauce." He honestly couldn't disagree with me. The simple flavors of the spice mixture complement the smoky shrimp perfectly. This is a favorite at our house.
It's incredibly easy and quick to prepare, meaning you could realistically have dinner on the table in less than 30 minutes. I serve it with a rice pilaf and salad or steamed veg.
Put another shrimp on the barbie!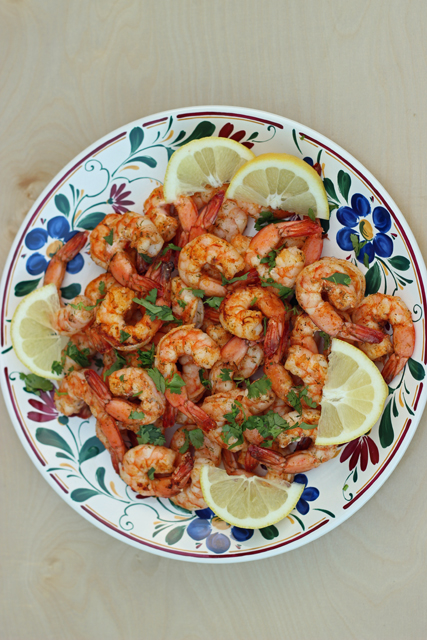 Looking for more bright ideas to get dinner on the table? My latest cookbook is here! And it's designed just for you to make dinner quickly, easily, and affordably.
You can beat the clock without breaking the bank. And you'll eat well too.
Recipe: Shrimp on the Barbie
Ingredients
2 pounds large shrimp, peeled
2 tablespoons olive oil
1 teaspoon garlic powder
1 teaspoon paprika
1 teaspoon dried dill
Pinch of cayenne pepper
Lemon wedges, for serving
Chopped fresh cilantro, for garnish
Instructions
Heat an outdoor grill for a medium-hot fire or a stovetop grill pan over medium-high heat. If your grill has wide slots, use a grill pan or wok with small holes so the shrimp don't fall through (or thread the shrimp onto metal skewers).
Place the shrimp in a large bowl and drizzle on the olive oil. Toss to coat.
In a small bowl, combine the garlic powder, paprika, dill, and cayenne. Sprinkle this mixture generously on the shrimp, tossing to coat.
Cook the shrimp on the grill over direct heat or on the grill pan until pink and cooked through, about 10 minutes.
Transfer to a platter. Drizzle with lemon juice, sprinkle with cilantro, and serve with lemon wedges.
Preparation time: 5 minute(s)
Cooking time: 10 minute(s)
Number of servings (yield): 4 to 6