Whether you observe a Friday fast for Lent or just want to add more seafood to your diet, fish can be a high-quality, low budget protein to enjoy. Be sure to try these Easy Fish Recipes this week!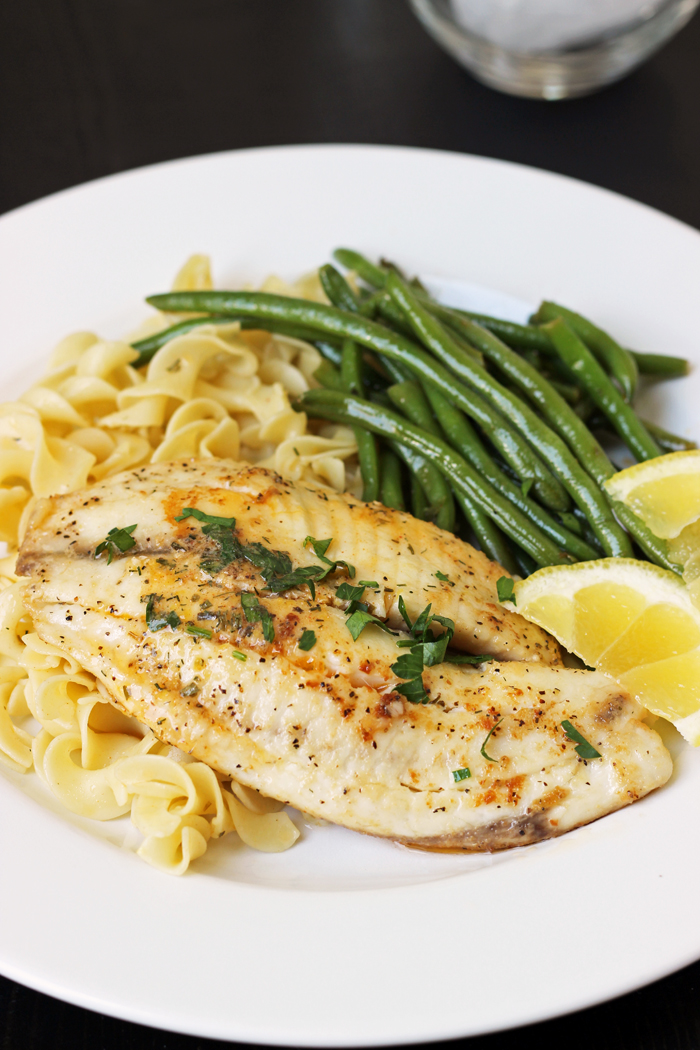 My mom grew up in an era where fish served on Fridays was common place, particularly so in her Roman Catholic family. Fish was the meal of the day whether she ate at school or at home. This changed in the 60's when Pope Paul VI relaxed the fasting requirements. Today, we see this tradition more commonly practiced only during Lent.
Whether you observe the faith tradition of a meatless Friday or not, adding more fish and seafood to your diet can be a wonderful way to add healthy omega-3 fatty acids to your diet as well as Vitamins D and B2.
Thankfully for us, fish isn't limited to the tables of the rich and famous. Of course, if you've got a fisherman in the family, you're set. But, know that it's a low-fat, high-quality protein that is readily available in grocery stores and some farmer's markets.
Seafood often goes on sale during this season of Lent…. which starts this week!
Economics follows the traditions of its people. When Big Macs weren't selling so well on Fridays in Cincinnati, the local franchise owner developed The Filet o' Fish sandwich, coincidentally, my mom's favorite. Sales boomed and a new tradition was born.
In the coming weeks, you'll see fast food chains amplify their marketing attention on their fish and seafood dishes as well as grocery stores offering fresh and frozen product at a discount. Stock up when you see sale prices and stash the extra in the freezer.
However, as economical as it can be, fish and seafood can be intimidating to prepare. Folks shy away from these proteins because they're not sure what to do with them.
Before we dive in to the recipes, let's cover a few important things first!
What's The Easiest Fish To Cook?
You really can use any kind of fish! So if you find something on sale go for it! We like tilapia and salmon but the technique will be the same regardless!
Of course, if cooking fish intimidates you, I have some shrimp recipes. And one that uses canned tuna as well!
Should You Season Fish Before Cooking?
Yes, but not too soon. If you season too early, the salt will begin to break down the proteins in the fish. So season right before you plan on cooking your fish.
You can try the warm and spice fish rub below!
Should Fish Be At Room Temperature Before Cooking?
Putting a chilled or frozen filet into a frying pan can cause the fish to cook unevenly. So make sure to allow the fish to come to room temperature for 15 minutes before cooking for the best fish!
Alright, now that we have that covered, let's dive into these easy fish recipes you just have to try!
Easy Fish Recipes You'll Want to Try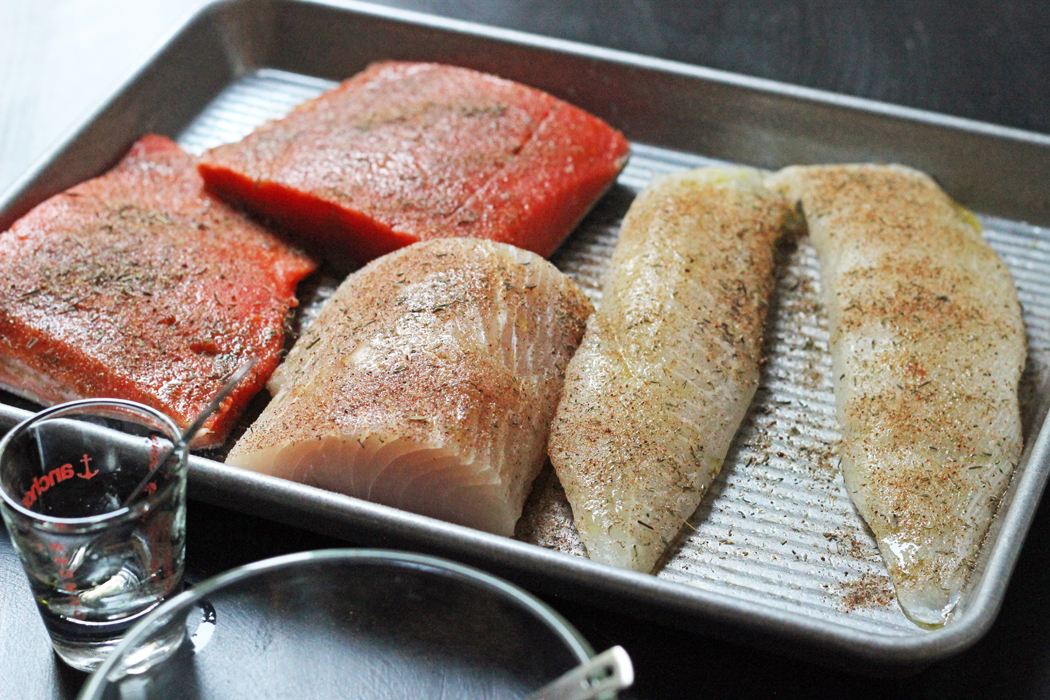 Warm & Spicy Fish Rub Recipe
Enjoy the ease and out-of-this-world taste of home cooked fish when you use this simple warm and spicy fish rub for seasoning.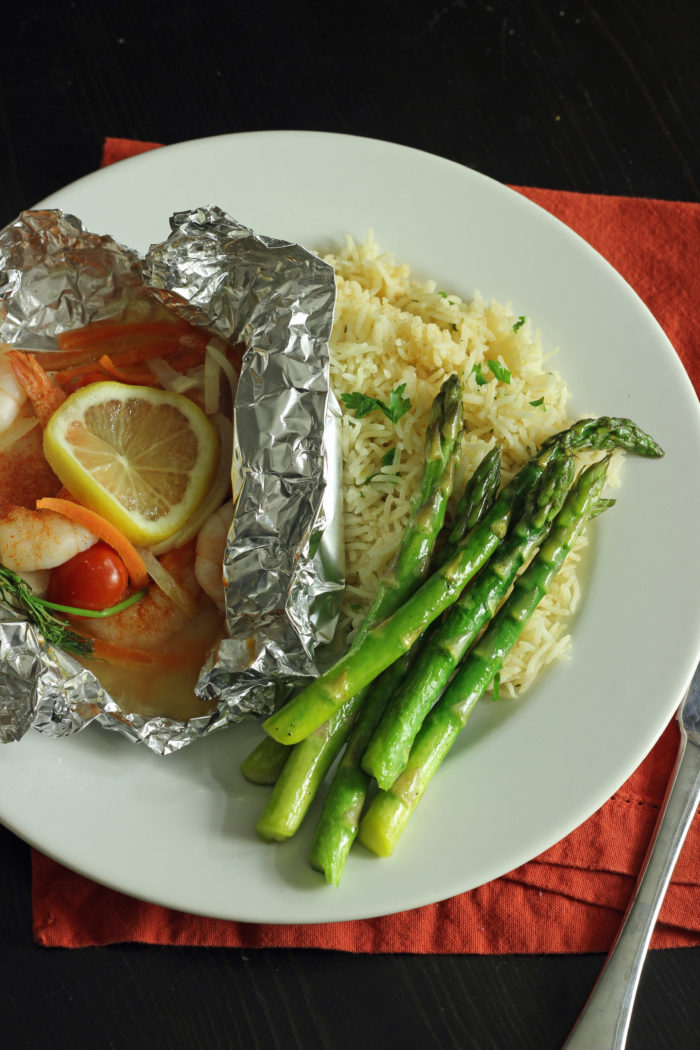 Easy Fish & Shrimp Packets
Take Hobo Dinners to a whole new level! These Easy Fish & Shrimp Packets come together super easy for a quick and delicious supper.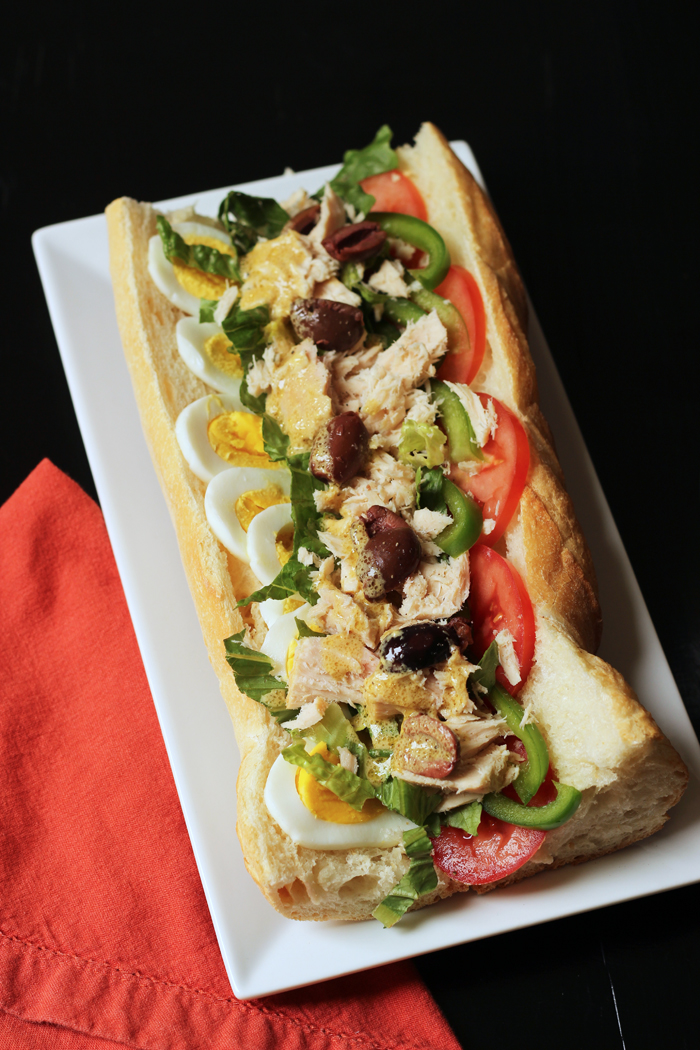 Pan Bagnat
Enjoy the flavors of the Mediterranean and low cost ingredients in the classic Pan Bagnat. Simple to make, it's a perfect tuna sandwich.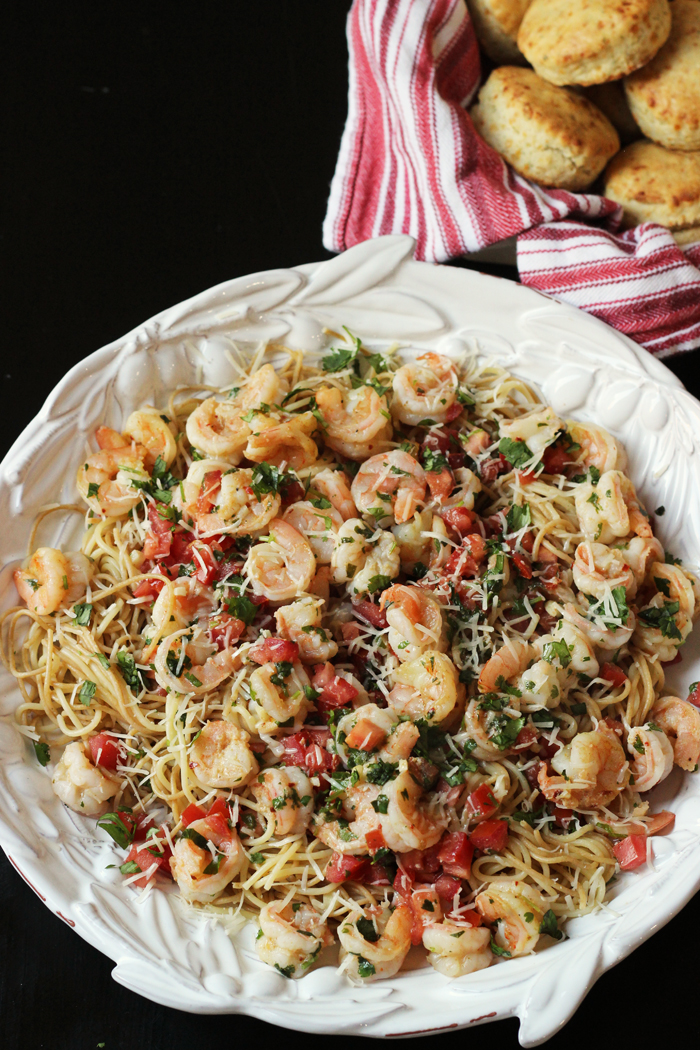 Cilantro Shrimp Pasta
Looking for a quick and easy pasta dish full of flavor? Look no further than this Cilantro Shrimp Pasta that comes together in just 20 minutes.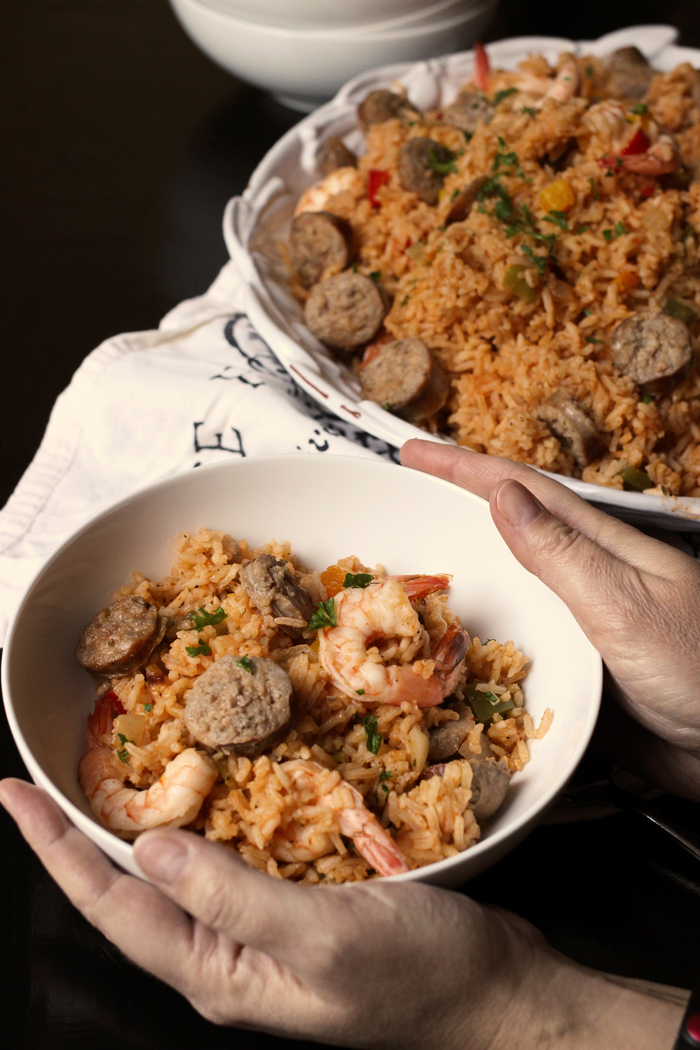 Jambalaya with Shrimp and Sausage
Feed the masses in style with this easy to prepare, one-pot meal of Jambalaya with Italian Sausage and Shrimp. It's packed with flavor and composed of easy to find ingredients, no matter where you live.
 Want to know how to make good use of this protein in freezer meals? Be sure to check out my post on fish in freezer meals over on The Kitchn.
What's YOUR favorite way to serve fish?
Originally published March 6, 2014. Updated February 12, 2018.