Looking for some fresh Easter Menu Ideas? I'm thinking outside the ham and potatoes box with these quick and easy, but super delicious recipes.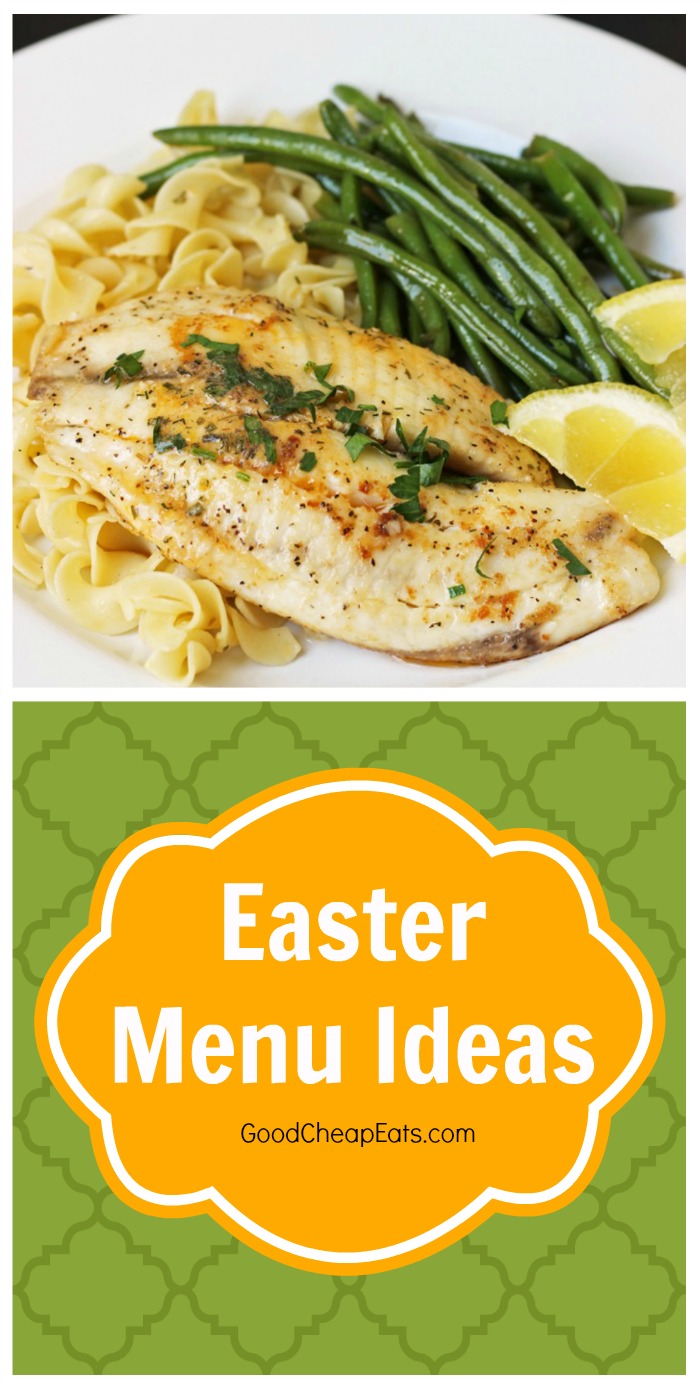 Can you believe that Easter is just a week away?! The calendar has been a little tricky cramming it so close to St Patrick's Day. Poor April, what does she have going for her this year?
We've got a busy few weeks ahead of us as a family, but I am really looking forward to Easter. The kids have had a ball with the new kind of Easter Egg Hunt I instituted a few years ago, so I know that will be lots of fun. I'm hoping the weather cooperates so we can go on a bike ride and maybe fly a kite.
I'm also planning a simple, but delicious meal for our Easter dinner. If I want to spend the day OUTSIDE, then I need quick and easy for our meal plan. In years past, I've spent hours in the kitchen while the good weather taunted me from outdoors. Not this year.
Not if I can help it.
If you're looking for some easy Easter menu ideas, I've got you covered with these. They are make-ahead and quick and easy to prepare.
Easter Menu Ideas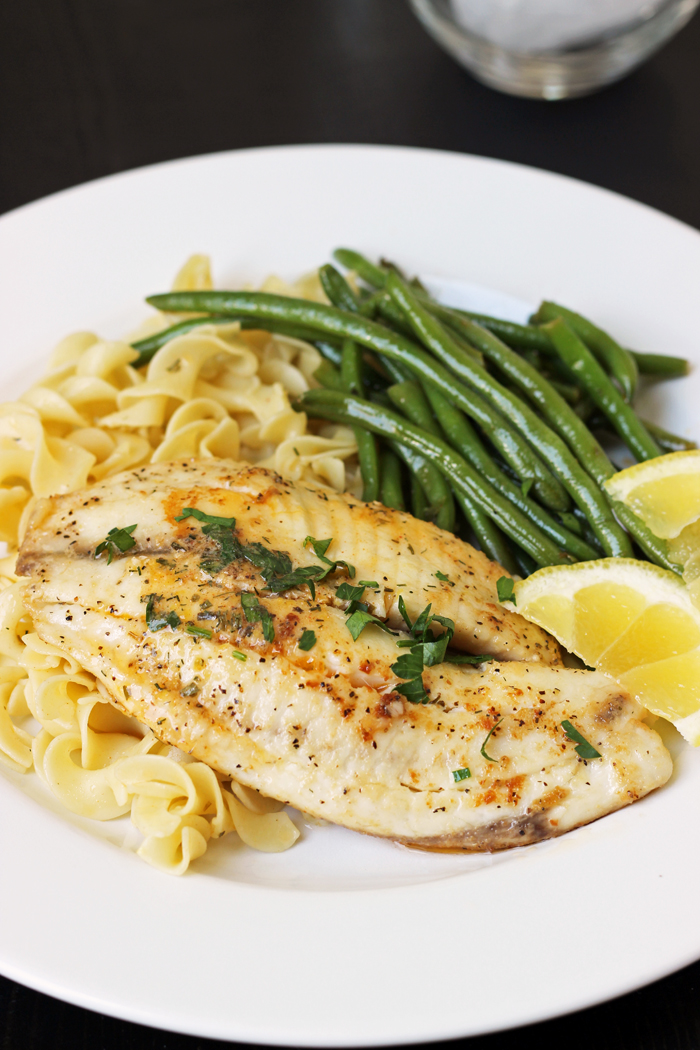 Herb Butter for Fish
Preparing fish does not need to be complicated. It cooks up very quickly and this Herb Butter for Fish can make it special in just moments. Just place this compound butter atop hot, cooked fish and it will melt into an instant, delicious sauce.
Easy Chicken and Green Beans with Creamy Mushroom Pilaf
These Easy Chicken and Green Beans cook up extremely quickly. You can even cook the chicken tenders from frozen if you need to. Round out the meal with Creamy Mushroom Pilaf. It will put all those boxed mixes to shame.
Pesto Shrimp Linguine Salad
This Pesto Shrimp Linguine Salad is super easy and quick to assemble. It's packed with flavor thanks to pesto, sundried tomatoes, and black olives.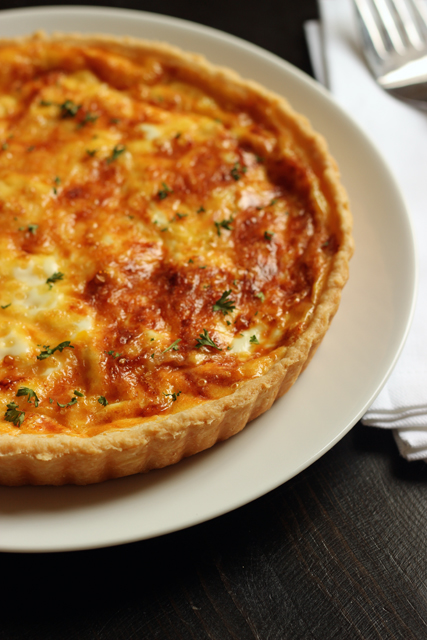 Ham and Gruyere Quiche with Leeks
If brunch is your Easter tradition, try this Ham and Gruyere Quiche with Leeks. The ingredients are simple but combine to make an amazing dish that is sure to please.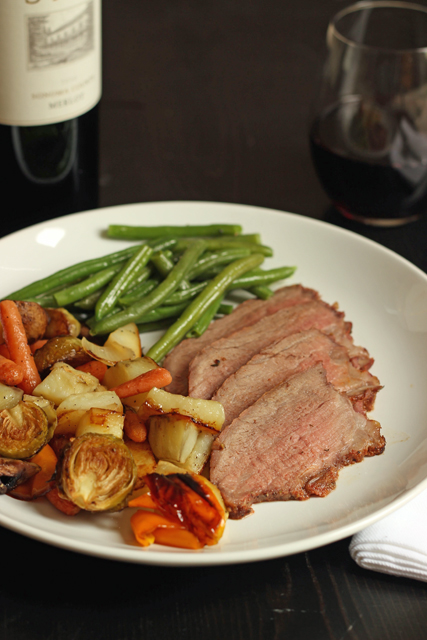 Spicy Grilled Tri-Tip
Tri tip is a simple cut of meat that packs a big punch. We like to prepare this Spicy Grilled Tri-Tip with a simple seasoning that is out of this world.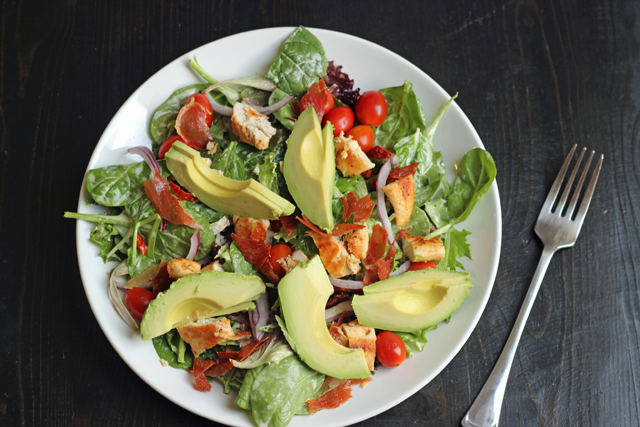 Chicken and Prosciutto Salad
Who says salad can't be a meal? I loved this Chicken and Prosciutto Salad so much in London that I had to recreate it at home. It will fill you up and treat your tastebuds.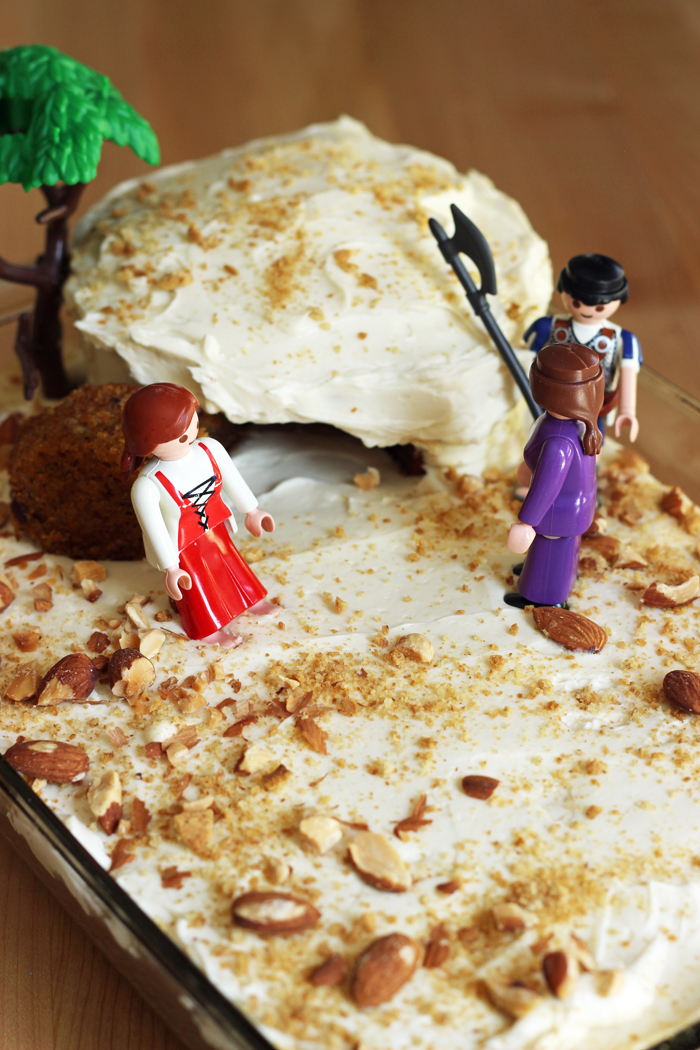 Empty Tomb Cake
Finish off your Easter meal with a dessert that celebrates the true reason for Easter! This Empty Tomb Cake is a tradition in our house. It's fun to make with the kids, delicious to eat, and a great reminder that He is risen, indeed!
What's going on YOUR Easter menu?