Looking for some fresh Easter Menu Ideas that suit a small gathering over a large crowd? Think outside the ham and potatoes with these quick and easy, but super delicious recipes and meal planning tips.
Be sure to include some touches of whimsy, however small, like an Easter Veggie Tray and Easter Oreos.
As Easter approaches this year, you may be considering a scaled down celebration. Whether it's finances, health concerns, or the inability to travel, there are plenty of reasons why one might keep the celebration small.
No fear! A small celebration can still be special.
In fact, a small celebration has a lot going for it! Lower costs, fewer hassles, less stress can all contribute to a special day and a delicious meal shared with your closest loved ones.
Keeping up with Easter traditions, like this fun, token-driven Easter Egg Hunt and an Empty Tomb Cake, are both in keeping with small scale Easter celebrations this year. Certainly, the food is still important.
Easter Menu Ideas for a Small Celebration
While you might not prep the full holiday ham and potatoes dinner you would do with extended family, you can still have a fantastic feast.
What are family-favorite meals? Is there some special dish that you make only once in awhile? Can you highlight one or two Easter traditions in a new and different way?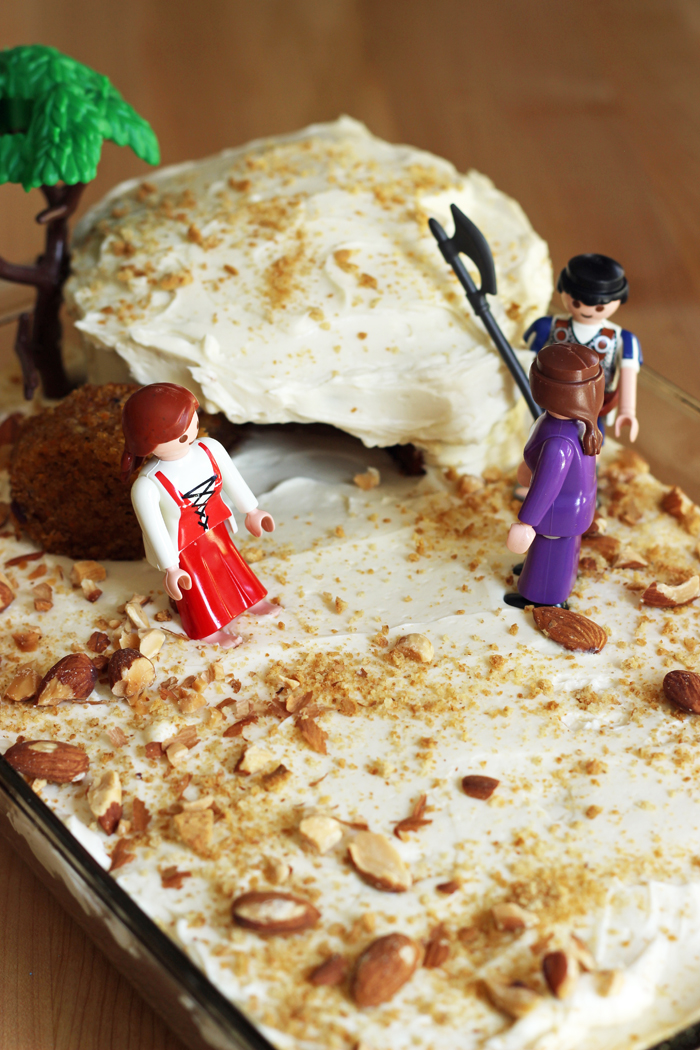 Tips for Easter Meal Planning on a Small Scale
When planning for a small celebration, consider these tips and strategies:
What do you have on hand already?
Inventory the pantry, freezer, and fridge. You don't have to spend a fortune if you've already got something at home. What do you already have that can be transformed into a festive meal?
Believe it or not, one of the most elegant and special meals my husband and I have ever had was at a small, six-seat restaurant in Paris. We didn't know it was vegetarian, but the experience was amazing because the food was creatively prepared and served with care.
Got pretzels? Make Easter Pretzels. Carrots? The Ultimate Carrot Cake Recipe
What are some family favorite dishes to serve for your Easter menu?
Family favorites are always a hit, so why not take them up a notch for your Easter menu.
Pizza? Sure! Add some special toppings, some yummy beverages, and a few fun appetizers.
Mexican food? Why not? I'm sure they do in Mexico. Do a little research into your favorite cuisine, Mexican or otherwise, and see what they serve for Easter dinner. It doesn't have to be exact; have fun with it.
Burgers? If burgers are what you have available, then live it up. Bake homemade hamburger buns or make some special sauces and side salads to elevate the meal just a tad.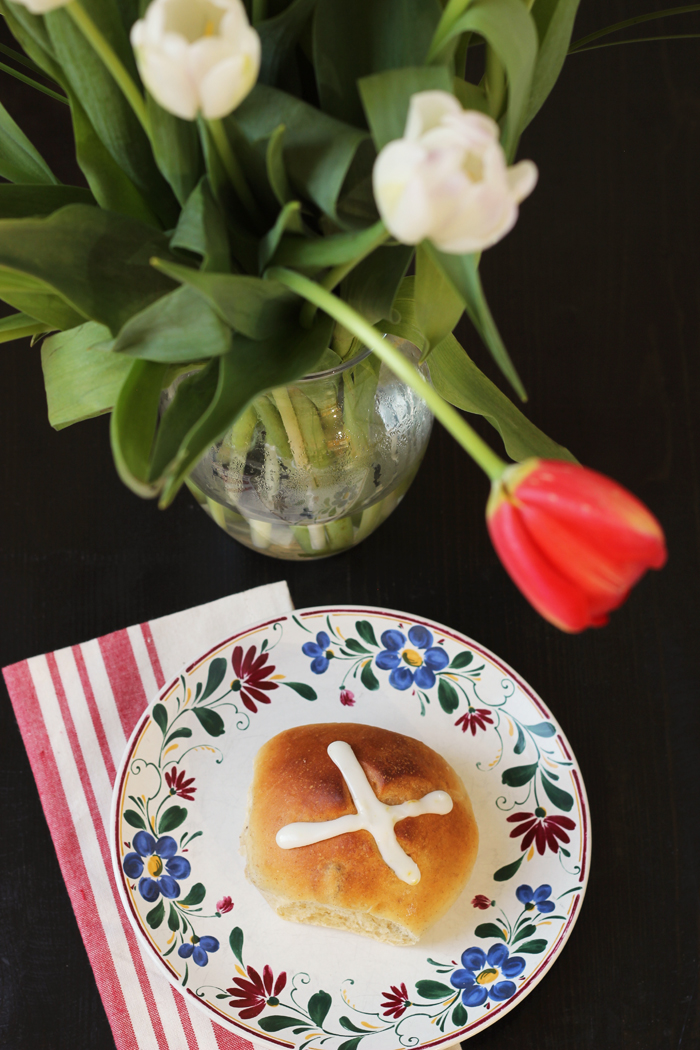 What can you make from scratch?
While it may be intimidating to do a lot of scratch cooking with a large crowd, it's easier to pull off with a small group. Therefore, you can have an even tastier dinner than normal!
What is a family favorite you can make from scratch?
What extra touches can you add to make it special?
Even if your table is limited to immediate family, think about what will make things special. Serving the meal in courses, even if the fare is super simple, elevates it to a celebratory level. Think: appetizer, main dish, salad, and dessert.
How about setting the table in a special way. Your immediate family is worthy of your best china! Likewise, give a little thought to food presentation, just because.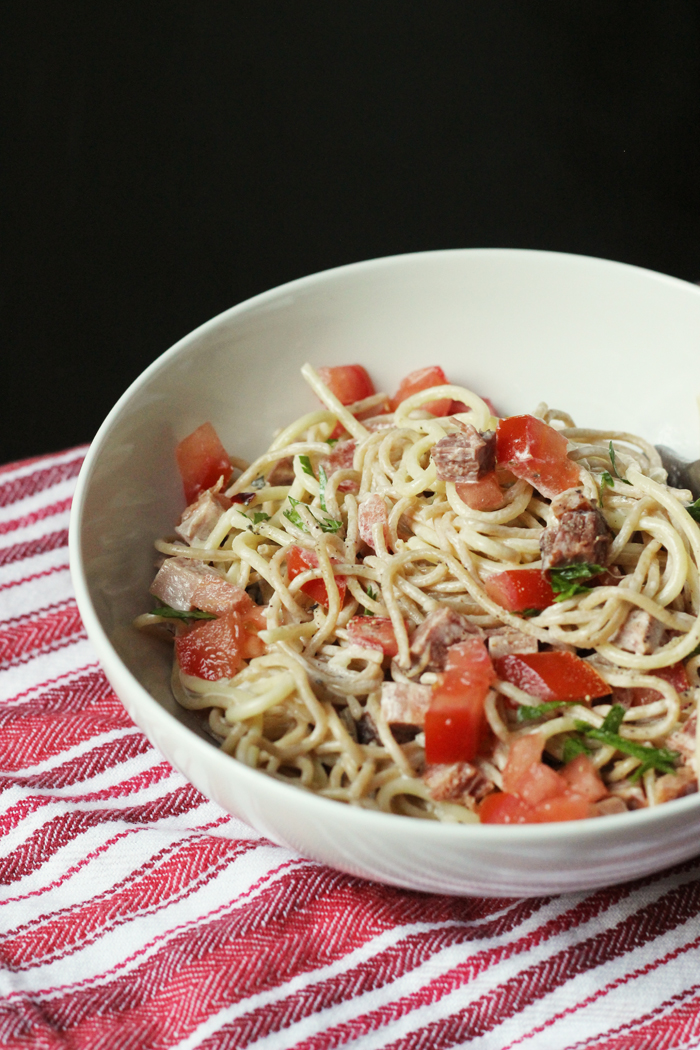 How can you scale a larger recipe?
Perhaps your holiday is smaller than normal, but your recipes aren't. It's important to scale your recipes so you're not stuck eating leftovers for the next four days.
What can be halved? Can you easily make a half batch? All the recipes here on Good Cheap Eats can be edited. So just move the number of servings on the recipe card to the desired number and the ingredients will automatically adjust.
Can you use the meal as a building block for other meals?
What can be frozen? Make the full batch, but package the extras to be eaten at a different time.
What could you share with neighbors? Is it possible that you could share some of your feast with neighbors?
Finally, how can you repurpose leftovers? Perhaps you're making a ham. You don't need to make it smaller, just think about ways that you can cook once and eat three times. Your ham leftovers can be made into all sorts of delicious dishes that aren't just ham on a plate.
Above all, no holiday meal is ever perfect. Remember that it's okay if you don't have a dream dinner. Even more important is the time you spend with the people you hold dearest.
Easter Menu Ideas for a Small Celebration
What's going on YOUR Easter menu?