Mixed Grilled Vegetables take on a smoky, earthiness when cooked over an open flame. They are an easy and delicious accompaniment to grilled meats.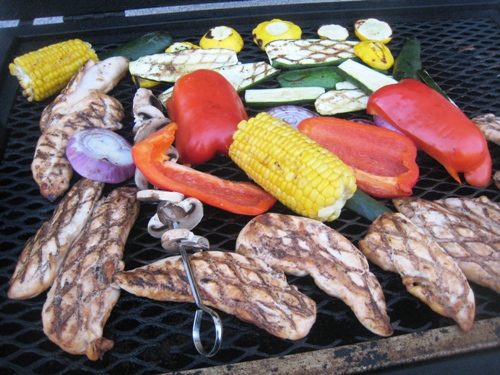 I love to cook food out on the grill. Not only does it (usually) require that my husband do the cooking and not me, but the act of cooking the food over direct heat adds a flavor that you just can't achieve cooking by indoors means.
Grilling vegetables has always been one of my favorite ways to prepare them, especially summer veg that is so prolific. Zucchini, anyone?
I like to cook them until they are tender and just a bit crisp, brushing them with olive oil and seasoning them generously with salt and pepper. I make my husband fill the grill with meats and vegetables. We eat what we want for supper and then serve the leftovers on salad or pizza the following night.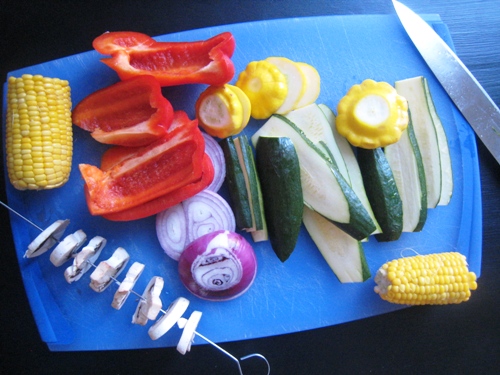 Recipe: Mixed Grilled Vegetables
Ingredients
There are any number of vegetables that you can grill, including but not limited to:
sweet bell peppers – cored and quartered
hot peppers – left whole or cut in half (the seeds add spice)
zucchini and summer squash – left whole, if small, or cut into planks
mushrooms – left whole, or sliced and strewn on a skewer
onions – thickly sliced
tomatoes – left whole
corn – cleaned and broken into serving size pieces, or left whole
Instructions
Once you've got all your vegetables prepped, brush them with olive oil and cook them on a clean, hot grill until tender, yet slightly crisp, about 8 to 10 minutes.
Preparation time: 5 minute(s)
Cooking time: 10 minute(s)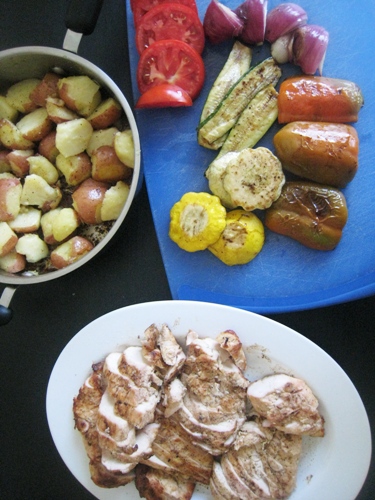 Grilled vegetables are great served at room temperature, so if you don't have enough room for everything (meat and veg) on the grill, cook the vegetables first. They are delicious served as a side dish, drizzled with vinaigrette, stirred into pasta, topped on pizza, or tossed into a salad.