Planning out every meal of the week, snacks included, can be a great way to help you make ends meet, save money, and most importantly, eat well.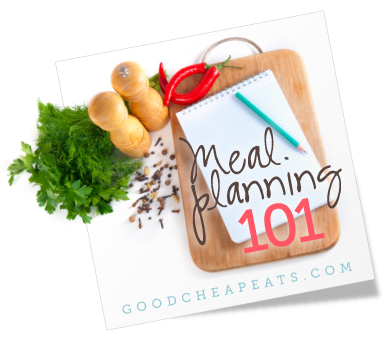 For home cooks, meal planning is one huge step toward success. If you've got an unlimited pantry and grocery budget, maybe you can eschew the practice. But, who has that?
If you've got limited resources, be they time, money, or even kitchen space, a meal plan can make you a rockstar when it comes to putting great food on the table in a reasonable amount of time without needing a fully stocked kitchen.
If you have a good meal plan, you will:
not be running through the fast food drive through at the last minute
avoid packing the family up to go to a restaurant (unless you really want to)
save money on more expensive convenience items
save space in your kitchen because you've got a plan to use what you buy and buy what you'll use
waste less money, food, and time
eat well — Booyah!
There are plenty of meal planning services out there who will charge you a small fee and provide you with directions, recipes, and grocery lists. Over on Life as MOM, you can download a variety of family-friendly meal plans for free.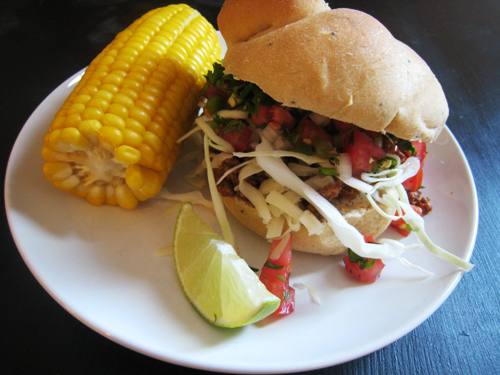 Meal Planning 101
If you want to make your own meal plans, then it's time for Meal Planning 101.
I started this series last summer to help readers learn how to makes sense of what's in the cupboard and how to prepare meals that fit the budget and please the whole family. So far in the Meal Planning 101 series we've covered the following topics:
If you're just now joining the class, you can catch up real quick. Over the coming weeks, we're going to talk about other strategies for successful meal planning:
Freezer Cooking and Meal Planning
Planning for School Breakfasts and Lunches
The Color-coded Meal Plan
Meal Planning on a Small Budget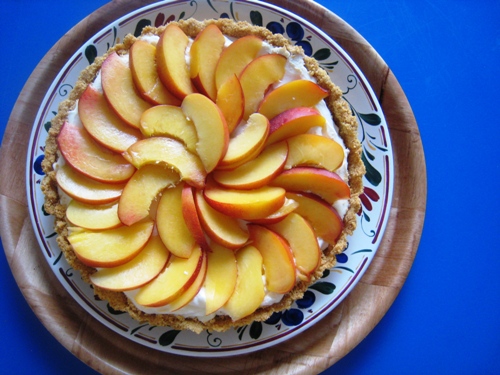 The 4×7 Meal Plan
Last year I shared my strategies for the 3×7 meal plan, planning out all three meals of the day for an entire week. Since my children are ravenous this summer — as is my husband when he comes home from work — I've adapted this to become the 4×7 meal plan, wherein snacks are included.
Here's the way to do it:
1. Record it.
I use the meal planning sheets in my ebook Organizing Life as MOM. You can use a simple spreadsheet on your computer or buy a copy of the book. You could also use Google Calendar or some other type of grid.
Just make sure to write it down and consult it frequently throughout the day and week.
2. Plug in special occasions.
Special occasions call for a special plan. Place those on your week's calendar along with any markings to denote busy nights when you'll need to make sure you've got a plan, like softball practice, book club, or Bible study.
3. Plan easy meals based on what you have.
The best way to save money on groceries is to eat what you have, so plan your meals around what's already in the fridge, freezer or pantry.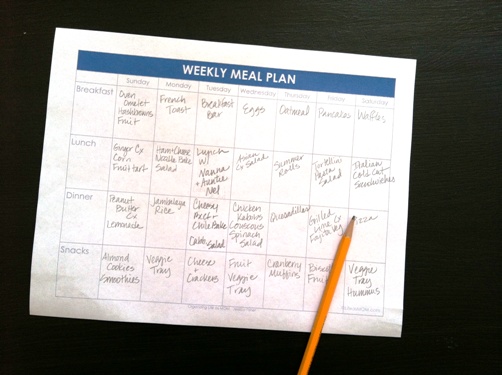 4. Check the sales.
Once you've exhausted your in-house options, check the sales ads for ideas on what else to serve this week. For instance, bone-in chicken breast is $1.49/pound here, so I'm planning several chicken meals this week.
5. Plan for healthy snacks.
Snacking is controversial. Some folks say you should avoid snacks, others say to keep the tank full. I've found that having healthy snacks available, like fresh fruit, veggie dippers, or home baked goods, keeps my people happier and helps us make it to dinnertime without a meltdown.
In my experience, meltdowns lead to fast food. Just saying.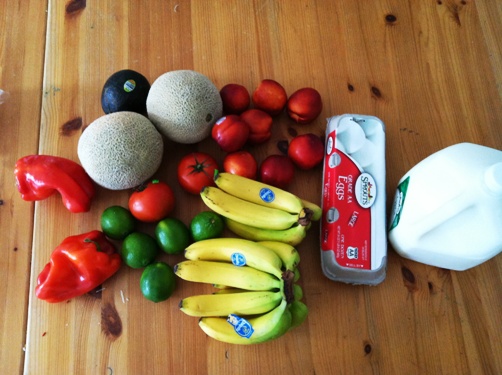 6. Make a grocery list.
It's best to make a grocery list as you go through this meal planning process. If you're already looking at recipes, you might as well go check the cupboards to make sure you've got everything to make that dish. Add to your grocery list anything that you need.
Need some help getting started?
If this is still a little intimidating, go download one a variety of family-friendly meal plans from Life as MOM. They start you out with five meals, sides, and a baked good or two. Plug them into the week and then fill out the blanks.
Do YOU plan all the meals of the week?
Why or why not?