To plan every meal of the week, snacks included, can be a great way to help you make ends meet, save money, and most importantly, eat well.
You already know that a meal plan can help you out. You already jot down meals that you can make during the week so that you're better organized and have an answer when someone asks, "What's for dinner?"
But those simple meal plans, well, they're more like guidelines, aren't they? A list of dinners doesn't really help you when your kids are starving when they awake or when they ask what they can snack on after school.
You need something a little more. You need to plan every meal of the week.
For home cooks, meal planning is one huge step toward success. If you've got an unlimited pantry and grocery budget, maybe you can eschew the practice. But, who has that?
With limited resources, be they time, money, or even kitchen space, a meal plan can make you a rockstar when it comes to putting great food on the table in a reasonable amount of time without needing a fully stocked kitchen.
If you have a good meal plan, you will:
not be running through the fast food drive through at the last minute
avoid packing the family up to go to a restaurant (unless you really want to)
save money on more expensive convenience items
save space in your kitchen because you've got a plan to use what you buy and buy what you'll use
waste less money, food, and time
eat well — Booyah!
But, how do you take it to the next level, the one beyond the evening meal?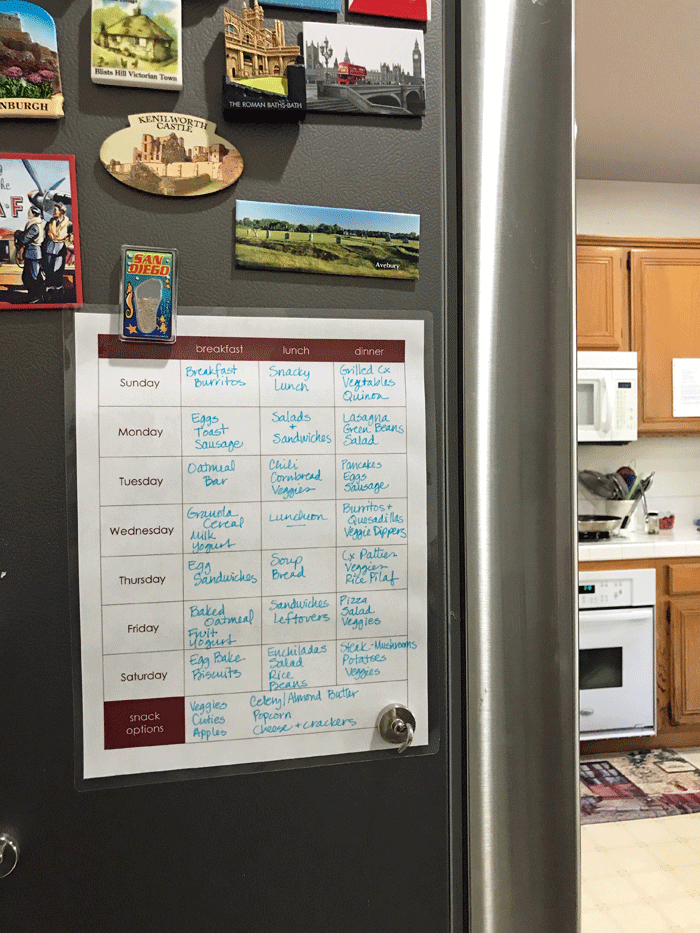 Plan every meal of the week!
Planning every meal of the week can help you shop better, help you prep better, help you remember to thaw those freezer meals, and basically make life in general a whole lot easier.
Not sure how to level up your meal planning? Here's the way to do it:
1. Record it.
Written plans are more likely to happen, so be sure to record your meal plan somewhere. You can use a meal planning printable or you can use Google Calendar or some other type of digital tracker.
Just make sure to write it down and consult it frequently throughout the day and week.
2. Plug in special occasions.
Special occasions call for a special meal plan. Place those on your week's calendar along with any markings to denote busy nights when you'll need to make sure you've got a plan, like softball practice, book club, or Bible study.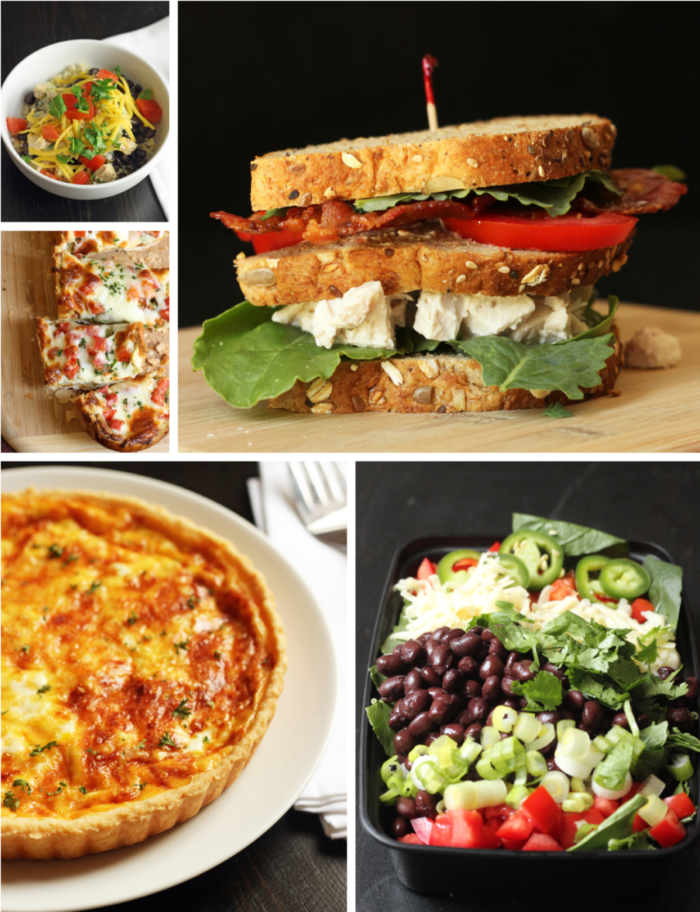 3. Plan easy meals based on what you have.
The best way to save money on groceries is to eat what you have, so plan your meals around what's already in the fridge, freezer or pantry.
Choose easy meals that you can put together quickly and easily. The easier it is to make, the more likely you'll actually make it!
4. Check the sales.
Once you've exhausted your in-house options, check the sales ads for ideas on what else to serve this week. Meal planning from the sales is a great way to stretch your dollar.
For instance, if tri-tip is on sale, I'm a gonna snatch it up. I'll also buy some extras for the freezer for another time. Stocking up on groceries saves me time and money later.
When all else fails, boneless, skinless chicken breast is regularly $1.89/pound at my ALDI, so I usually plan a chicken meal or two unless there are other great proteins on sale locally.
5. Plan for healthy snacks.
Snacking is controversial. Some folks say you should avoid snacks, others say to keep the tank full.
I've found that having healthy snacks available, like fresh fruit, veggie dippers, or home baked goods, keeps my people happier and helps us make it to dinnertime without meltdowns.
Desserts don't hurt, either. Something like Jello 123 Layered Jello Cups is easy to make on the fly.
In my experience, meltdowns lead to fast food and angry moms. Just saying.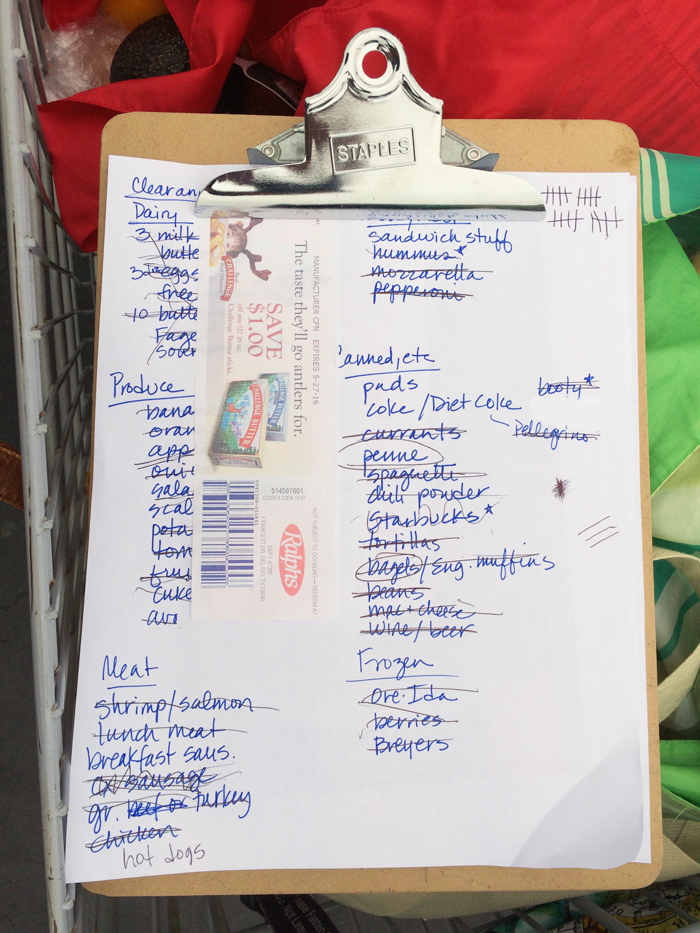 6. Make a grocery list.
It's best to make a grocery list as you go through this meal planning process. If you're already looking at recipes, you might as well go check the cupboards to make sure you've got everything to make that dish. Add to your grocery list anything that you need.
When you're at the store, be sure to cross out the things you've already put in the cart so you won't miss anything.
7. Work that meal plan.
Now that you've spent the time to plan all the meals of the week, time to work that plan! It's important to stick to your meal plan so that you can actually save the money and time that it's supposed to save you.
Be sure to check the plan daily and do the meal prep needed to make it happen.
Need some help?

Not really sure you can swing this meal planning thing?

Join the Kitchen Winners Circle to get done-for-you meal plans as well as custom help in creating plans for all the meals of the week.

You'll also receive free access to a rotating resource library (including free printable like the one above!), monthly master classes and video coaching calls, and a 24/7 chat forum to ask questions and get help for all your kitchen challenges.
Do YOU plan all the meals of the week?
Why or why not?