Are you struggling to get your grocery budget under control? Follow these strategies to adjust grocery spending without sacrificing taste.
Estimated reading time: 7 minutes
Jump to:
About this time each year folks start to pay a little more attention to their budgets. Whether it's the Christmas hangover finally ebbing away or the approach of tax day, February has us sobering up when it comes to overall spending and specifically the grocery budget.
If you've done a grocery audit recently, then you're already aware that there are some places you could cut back. Perhaps you've identified that you waste a fair amount of food or spend more than you have to at the store.
Today, let's drill down to see how you can adjust your grocery spending without sacrificing great meals.
Are you wasting food?
Food waste is a universal issue that many of us succumb to. It can appear differently for each us:
overbuying produce at the grocery store and forgetting to use it before it goes bad.
ordering more food than we can eat at a restaurant and letting it go to waste.
cooking too much and then not wanting to eat the leftovers.
According to the Waste Free Kitchen Handbook, "Americans are throwing away an average of $120 each month per household of four in the form of uneaten food."
Yikes! If that's your house, you've got some money to recoup!
The good thing is that there are lots of small ways we can shift our behavior to avoid food waste and adjust spending on groceries.
If you suspect that you're wasting food, consider these steps: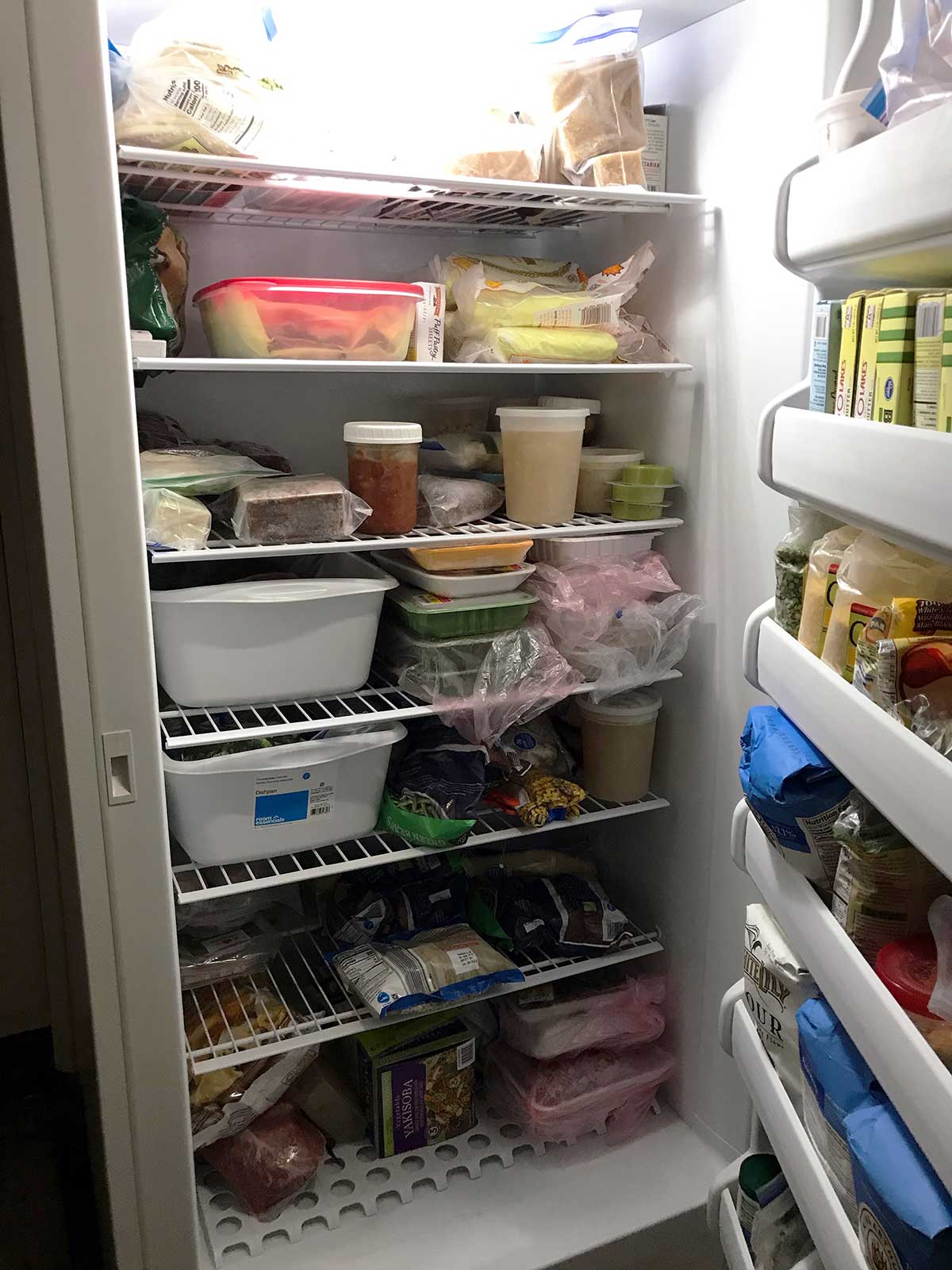 Use what you have.
All too often, we waste food when we simply have too much. Seems like a good problem to have, but it can lead to wasting money, which decidedly is not.
Whether you shop your kitchen once a week when you write your meal plan or do an extended Pantry Challenge, using what you have can help you pare down the excess.
Make a habit of tidying your fridge and pantry cupboards every three days. When you do so, you get a good idea of what you have on hand. In many cases, the desire or need to shop will diminish because you are reminded that you have enough.
Repurpose leftovers.
Using up the abundant produce you bought with the best of intentions is one thing, but what about last night's dinner? If "reheat and eat" isn't your favorite, remember that you can use leftovers in lots of delicious ways.
Tuck leftover roast chicken and vegetables into a pot pie.
Shred the rest of the pot roast and make Beef Taquitos.
Many leftover prepped meals can be enjoyed in new and different ways without having to do the "same old, same old".
Plan meals that build on common ingredients.
Leftover ingredients, such as the sour cream you bought for a casserole or the fish sauce you bought for stir fry, can also fall prey to going to waste. Hedge against this by planning meals that build on one another.
If you know you'll be opening a carton of buttermilk for cornbread, be sure to plan to make a ranch salad dressing or chicken marinade with what's left.
Whenever you buy ingredients that aren't regular grocery staples, be sure to have a plan for using the rest of the package.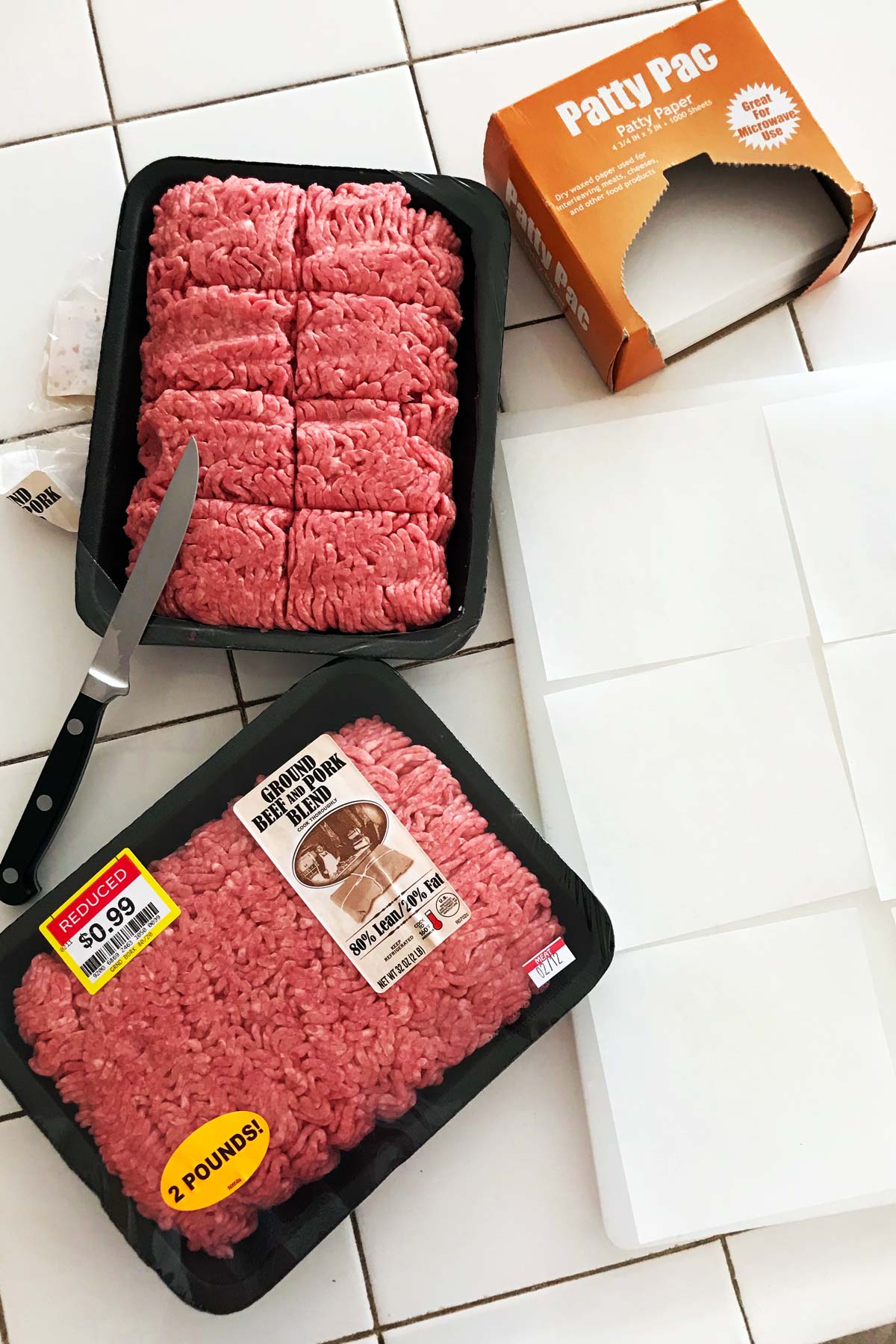 Can you stretch your dollar farther?
Once you've got a handle on the food stuff you already own, turn your attention to your spending habits. How can you do more with your money?
Plan more affordable meals.
Meal planning on a budget is neither rocket science nor deprivation. It's simply a matter of focusing on low-cost meals.
The good thing is that some of the best meals in the world are low cost! Consider
These cost just a few pennies but taste amazing.
Shop wisely.
Not all stores offer the same prices or amenities. Perhaps you can forego the olive bar and the barista service in exchange for lower cost groceries. I promise you won't miss them when you see your lower bill.
Once you shop the store with the best prices, think about what you're buying.
Generic label items are often just as good, but half the cost of the name brands.
Stock up when you see a good sale on ground beef or other regularly used items.
Frozen veggies are more convenient and often cheaper than fresh.
And does it make financial sense for you to buy organic?
An article from UC Davis Health states, " Organic foods are not healthier, per se, in terms of nutrients. You are still getting the same benefits in conventionally grown foods as you are in organic foods." While organic can make us feel good, it's not always the biggest bang for your buck.
You can make some simple changes at the grocery store that will adjust grocery spending overall.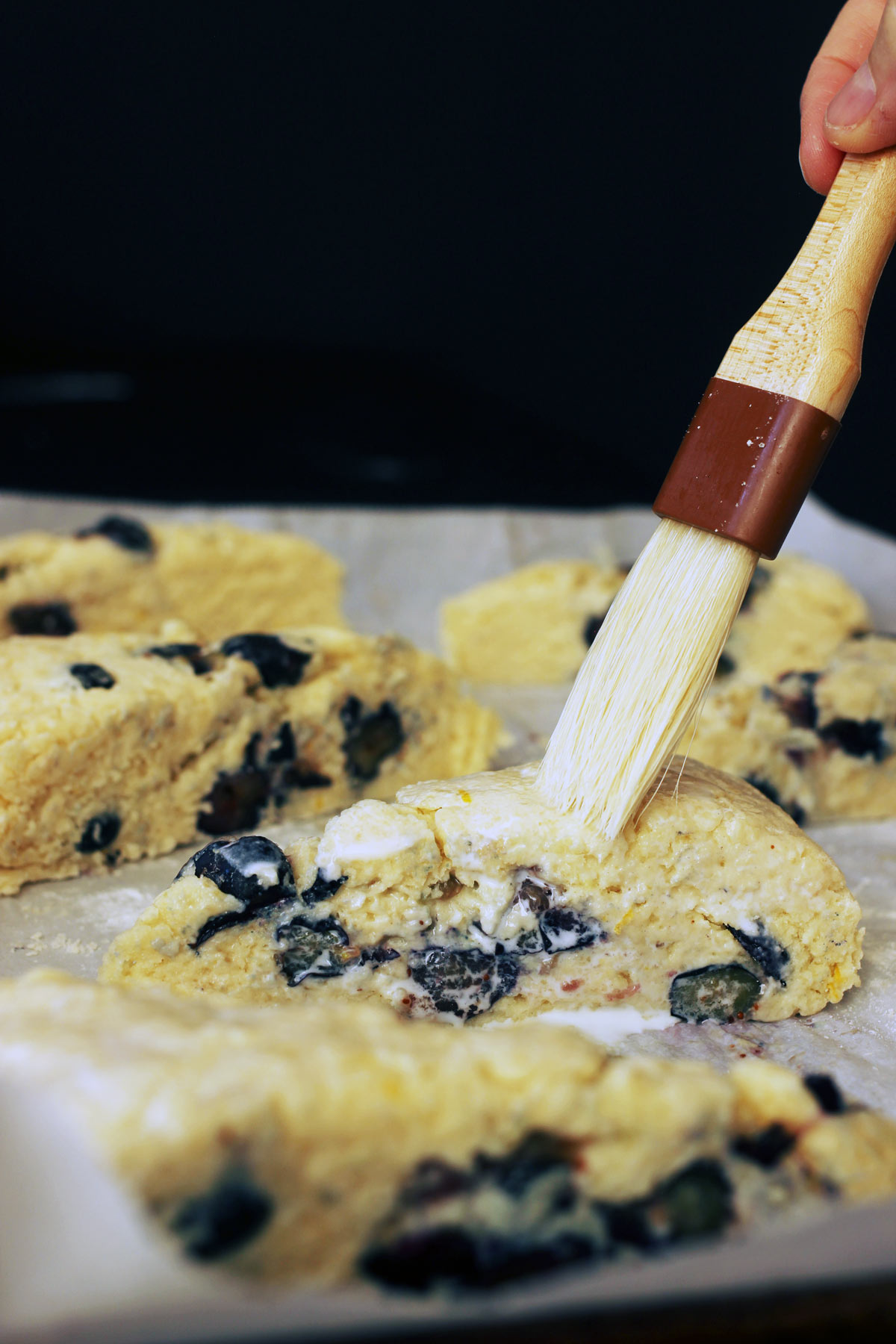 Can you DIY for cheaper?
Often making something yourself is better and cheaper than paying someone else to do it. This is true for oil changes as well as adjusting grocery spending.
What are some ways that you can cook at home and save money?
Bake more.
If your household consumes a lot of bread or baked goods, one way to adjust spending easily is to bake your own bread. A loaf of decent bread is $3 to $4 a loaf. Baking your own can cost as little as 50 cents!
These recipes will all cost you less to bake yourself:
Home baking isn't expensive, can serve as a fun hobby, and tastes so much better than grocery store or restaurant offerings.
Stretch your meat purchases.
It's generally true that grilling a steak at home will cost you less than dining in a steak house, but sometimes that isn't enough to stretch your dollar as far as it needs to go. Instead, stretching the meat purchase to cover several meals is more the ticket.
Protein is usually the big ticket item in the grocery cart. If you can find meat on sale or manager special, excellent. If you can stretch protein for more than one meal, so much the better. Here are some ways you can do that:
With a little trial and error, you'll find budget recipes that suit your tastes as well as your grocery budget. You can adjust your spending on groceries when you look to the Good Cheap Eats System, and specifically avoiding food waste, savvy grocery shopping, and cooking at home as ways to save.
What do you do to adjust grocery spending?
This post was originally published on November 8, 2014, but has been dramatically updated for content and clarity.