With the rise in grocery prices comes the need to prioritize how we spend our money. What is most important to you when it comes to food expenses?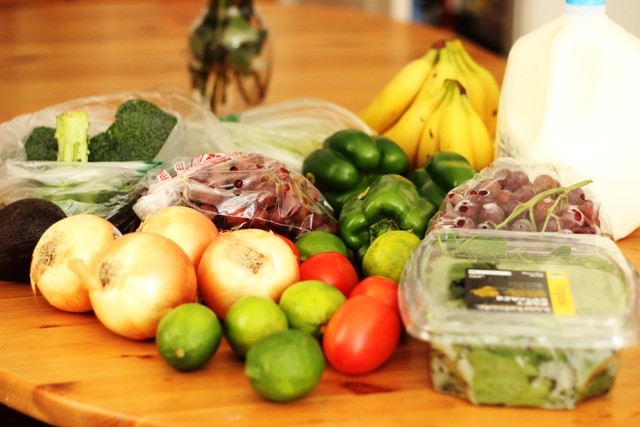 Yesterday's Grocery Geek tally was a bit sobering. We've already spent half the month's budget and it's only the 9th?!
True, we started with nothing. True, I started my spending period when it was still October. True, I lost six pounds on our vacation and I'd like to keep it that way eating healthier foods.
But, still.
I can tell I'm going to need to do some reevaluating when it comes to our grocery budget and what gets priority. Time for a grocery audit? I think so!
Here's the update on our family and how we eat and shop:
Who do you feed?
Two parents (51 and 42); six kids (17, 14, 12, 10, almost 8, and 6)
What do you like to eat?
We like fresh, minimally processed foods. At least that's the goal. All of us, from parents to kids, know that we feel better when we're eating fresh, whole foods instead of packaged or fast food junk.
(Don't get me wrong. It would be dangerous to get between me and a bag of Kettle BBQ chips. That's why I save them for special occasion treats.)
After spending a month in France eating really great quality ingredients, I want to keep to our whole foods goal. Especially since I lost six pounds! (Post forthcoming about French eating habits.)
Healthy food, however, is a bit more expensive and takes a bit longer to prepare than if I were just opening a box of something.
My priorities are these:
organic produce for the dirty dozen, others as pricing allows
whole grain baked goods
rbst-free dairy products
GMO-free whenever possible
quality meat and cheese
homemade sweets instead of processed

How much are you spending?
Meh. I can't really answer this question since this month is a weird month, last month we were in a foreign country, and grocery prices are all wonky due to shortages and holiday sales.
What are you buying?
I've been buying very few processed items, aside from the breakfast cereal for FishPapa's lunches. This month I've been buying mostly "ingredients": fresh dairy, canned and dry beans, fresh fruit, fresh meat, and baking supplies.
I don't typically buy much in the way of canned or frozen vegetables. I'm not sure if that's a good or bad thing; that's just the way it is these days.
What do you have stored for future meals?
I have a lot of whole grains on hand and a lot of pickles and jam. Ha! I don't have a lot of other things. Unless I do the coupon/sale stock-up or make a run to Costco, I don't have a huge stockpile these days. The big freezer is unplugged, so we just have the side-by-side in terms of cold storage.
How much are you wasting?
When I keep mostly white space in the fridge, we waste a lot less than when it's packed to the gills. I cleaned out the fridge today after being back about ten days. I threw out a tiny bag of someone's leftover chicken from earlier in the week, but I think that was it for wasted food. I think that's a minor miracle, actually.
Can you lower any of those costs without paying more in some other way?
After scanning the grocery stores last week and this week, I have a sense of some ways that we need to cut back.
1. Bake more.
It seems that we go through bread and other baked goods pretty quickly around here. A loaf of decent bread is $3 to $4 a loaf. Organic is more. Buying from the store could put me in the poor house!
I'm not pleased that Trader Joe's changed the supplier and recipe of their Harvest Whole Wheat Bread. At $2 a loaf it was the only way to fly. I cannot find an adequate substitute, so I need to figure out how to make sandwich bread we like. I already bought the USA Pullman Loaf pan; I just need to use it some more and find the ideal bread recipe for sandwiches.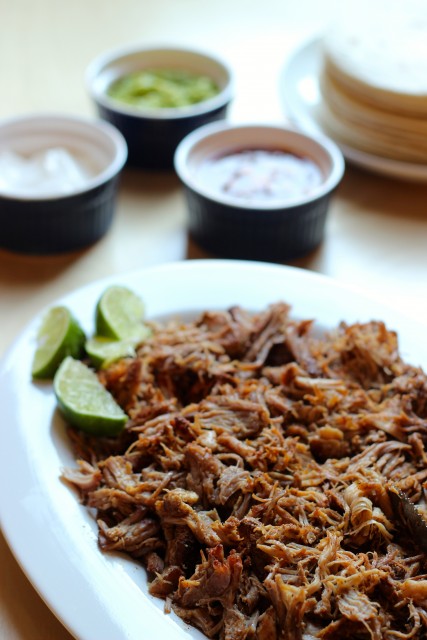 2. Source better meat and stretch it.
We were a little spoiled in Europe. We didn't eat a ton of meat, but when I bought chicken breast or sausages from the grocery store, they were really good quality. I'd like to buy better quality meat here, but I feel stumped for pricing and sourcing.
The lowest price for any cut here is currently $2.99, and that's typically pork or chicken. Beef is much more higher priced. I splurged on a pot roast today ($3.99/pound) but am going to try to stretch it into three meals: Pot roast, beef and barley soup, beef pot pie.
3. Get brave and go to Costco.
Costco is crowded and crazy and hard to find a parking place. It's also the place that tempts me the most to overspend, particularly in the gourmet cheeses and sauces department. I've been avoiding going for weeks, but since we're now out of all the things we can buy very cheaply at Costco (yeast, cheese, milk, chicken broth, canned tuna, tortillas, turkey breast, etc), it's time to bite the bullet.
4. Enlist more help from my family.
One of the things that causes me to go astray from our food goals is the sheer work involved. This is silly, actually, since so many people in my family are capable of carrying the weight with me. There's no reason for me to do all the shopping, planning, and cooking on my own. I do have some control freak tendencies, so I need to let those go a bit.
Getting help from my family to bake and cook and shop will help us save money.
Grocery prices fluctuate. Food shortages come and go. With the rise in grocery prices over all, however, comes the need to prioritize how we spend our money.
What is most important to you when it comes to food expenses?