What you spend on groceries can be one of the most flexible line items in your budget. How do you handle budgeting for meals?
There's no one size fits all answer to food budgeting, but there are factors, including past food expenses, current circumstances, and federal data that can help you crunch the numbers to find a very doable grocery budget. Be sure to check out How to Meal Plan on a Budget so that you can strengthen your money savings.
Estimated reading time: 7 minutes
Jump to:
When you're working on food budgeting, you may be wondering where in the world to start. It can be super confusing, especially if you're reading the news headlines. (Don't.)
Thankfully, a workable, frugal grocery budget is not out of reach. You can have your cake and pay the bills, too.
Whether you are figuring out a food budget for 2, counting the cost of groceries for a family of 4, or simply want to know how to make a monthly grocery budget, there are several factors you can consider to help you land on a reasonable monthly or weekly budget for groceries.
Why It Matters
Budgeting for meals can reel in that out-of-control feeling, like pouring water into a glass instead of all over the table. That grocery budget gives boundaries to your money, but also freedom to spend.
Food budgeting can give you more wiggle room to your overall personal budget. Since groceries are one of the most flexible line items in your monthly spending, it's good to consider if you're on track, if you can cut back, or if you have some flexibility to splurge. Budgeting for meals could make a big impact on your bigger financial picture.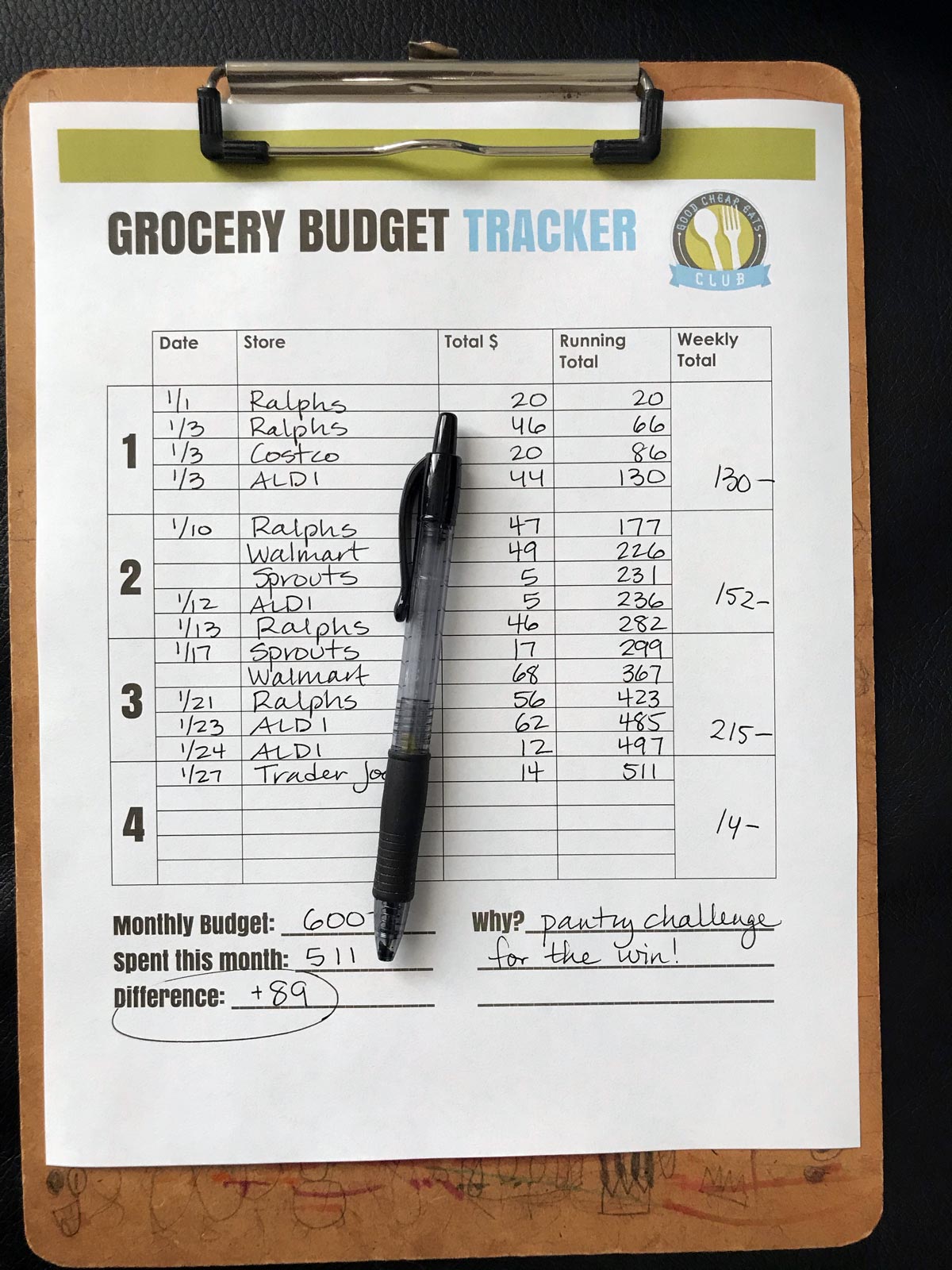 Food budgeting is going to be dependent on a particular household's size, income, dietary needs, and food preferences. There really isn't a one-size-fits all answer, but there are some general factors to consider.
It's helpful to compare notes with others, particularly those who live in the same region and/or enjoy a similar diet, so that you can see if you're on track. But at the same time, don't compare your apples to someone else's oranges.
Above all, remember that food budgeting has no moral value. It is neutral. We're talking about numbers, but it isn't a competition.
There are no good budgets or bad budgets; simply food budgets that do or don't work for you with the resources you have.
How to Figure it Out
Walk through these questions to get a handle on food budgeting for your household:
What are you spending now?
If you're new to budgeting for meals, it might be hard to know where to start, especially if you're also getting out of debt or trying to save for the first time. How much curbing is necessary?
Knowing what you spend currently will at least give you a starting place for food budgeting.
Keep track of receipts for a month or two so you have some data to work with.
Log into your bank or credit card account. They may already be generating reports that show this data.
Look at what you're spending eating out. What you spend on food away from home can be reduced by cooking at home.
Once you know what you're spending, you'll be able to determine if this amount can be reduced or relaxed in your food budgeting.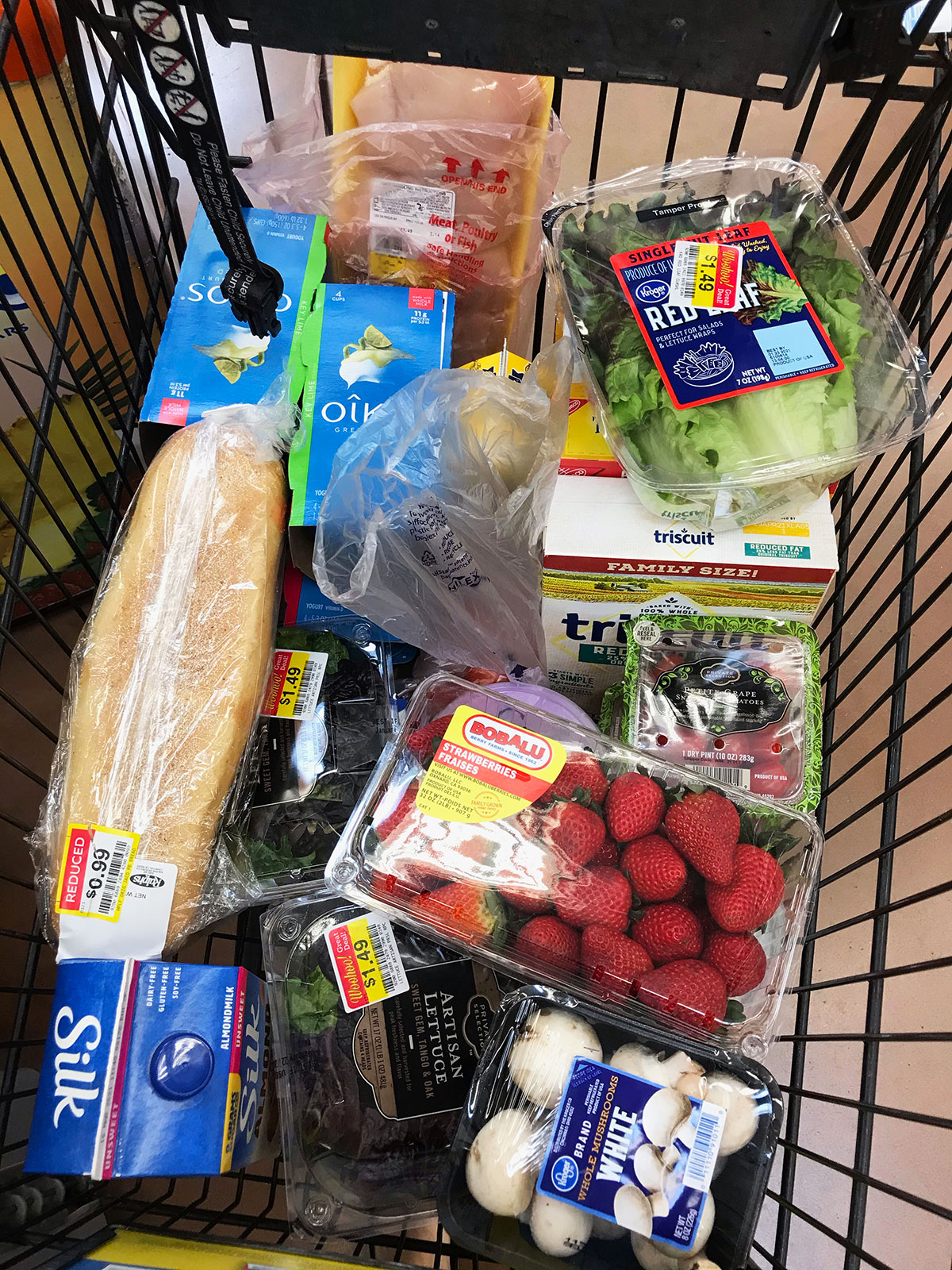 What can you afford?
Obviously, the money you have at your disposal will dictate your food budgeting. Once you pay for housing, utilities, and other inflexible bills, you've (hopefully) got discretionary funds to spend on food, clothing, etc.
To stay in the black, you may need to give up certain luxuries somewhere.
For us, we're happy to go without cable, new cars, and fancy clothes, in order to spend money in other areas, like ample groceries, dinners out, or family travel.
Adjust your grocery budget to suit your income as well as your priorities.
What does the government say about budgeting for meals for your type of household?
Not that the government is the authority on all things grocery-related, but our tax dollars do pay for someone to track food costs nationwide. Consulting the USDA food cost reports can help you decide on your approach to budgeting for meals.
Check out the USDA Food Cost reports to see how your household adds up.
In 2022 they made some changes in how they report data. The thrifty plan data is now used to calculate SNAP benefits, while the other three plans are more reflective of research data.
I recommend using the low-cost plan to set an initial target food budget for your household.
Costs for our household of 7 in late Spring 2023:
Female, 14-18 years = $252.00
Female, 14-18 years = $252.00
Male, 19-50 years = $296.60
Male, 19-50 years = $296.60
Male, 19-50 years = $296.60
Female, 51-70 years = $251.00
Male, 51-70 years = $279.50
Subtotal = $1924.30
minus 10% large family adjustment – 192.43
Total estimated cost on the low cost plan = $1731.87

Our target budget for 2023: $1400/month, not including dining out or household supplies/toiletries
According to the most recent report, the USDA estimates that it should cost me $1565.46 to feed my household of seven—all our meals at home along the lowest-price point—each month on the low cost plan. I know from experience that this is totally possible.
Things might get a little funky with supply chain issues, but I am confident we can swing this food budget with the Good Cheap Eats System.
How can you make all these numbers jive?
You've got three numbers for budgeting for meals:
what you're spending
what you can afford
what food actually costs
In a perfect world, these numbers should all match up to the ideal grocery budget. You would be budgeting for meals only what you can afford and you would be able to afford what food costs.
Unfortunately, things do not always match up.
For years Mr. Stark, a friend's dad, prepared our taxes for free, in part because he couldn't understand how we were able to feed everyone on how little we made.
I guess that's the beauty of the GCE System!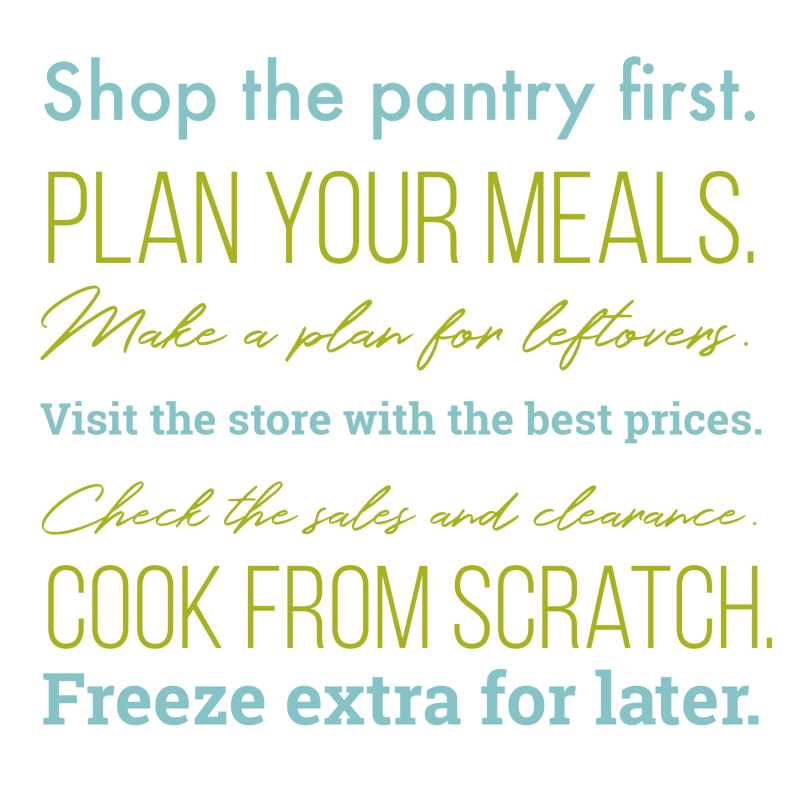 Ways to Adjust
Maybe you need to make some changes in how you shop and cook so that budgeting for meals is more doable.
Auditing your grocery spending is a great place to start. Following the Good Cheap Eats System is another.
Shop your kitchen so that you can use what you have, saving you time and money not going to the store more than you need to.
Plan your meals to save money. This means planning meals that focus on regular low-cost ingredients, food you already have on hand, and groceries you find on sale or clearance. This Budget Grocery List is a good place to start.
Use up leftovers. Learning how to stop wasting food can make a big difference in your overall food budget.
Visit the store with the best prices. Where you shop matters. Many stores offer the exact same products at vastly different prices. You may be able to slash your grocery spending by shopping a different store.
Check the sales and clearance. It's amazing what you can find — that's perfectly fresh! — at a discount.
Cook from scratch. Cooking at home will almost always save you money or going out to eat.
Freeze extra for later. Whether you're freezing a double batch of pasta sauce or stashing away an extra pound of chicken you bought on sale, you're buying yourself some time and saving money using your freezer.
The bottom line is that your food budgeting is going to depend on a lot of different factors, including your priorities. Gourmet coffee may be more important to you than a new pair of shoes, and that's perfectly okay.
---
How do YOU decide what to spend on groceries? How are you budgeting for food?
This post was originally published July 20, 2016. It has been updated for content and clarity.