Wasting food inevitably means wasting money. Consider these tips for using what you have in better ways so you can save more.
Estimated reading time: 5 minutes
Jump to:
It happens to all of us. You go to the grocery store with good intentions, loading up on fresh produce, lean proteins, and all the fixings for some great meals. But, somehow or other, at the end of the week or month, you're tossing food into the trashcan, cringing over how much food you're wasting.
To add insult to injury, you realize you've wasted a chunk of change as well.
Food waste is a real thing with real world consequences, but there are some simple habits you can start to help you stop wasting food and start saving more money. You'll end up with a more efficient kitchen in the process.
Know what you have.
When you take a food inventory, not only are you assessing what you have, but you're also guarding against overbuying. By examining what ingredients you already have on hand, you signal to your brain that you have enough.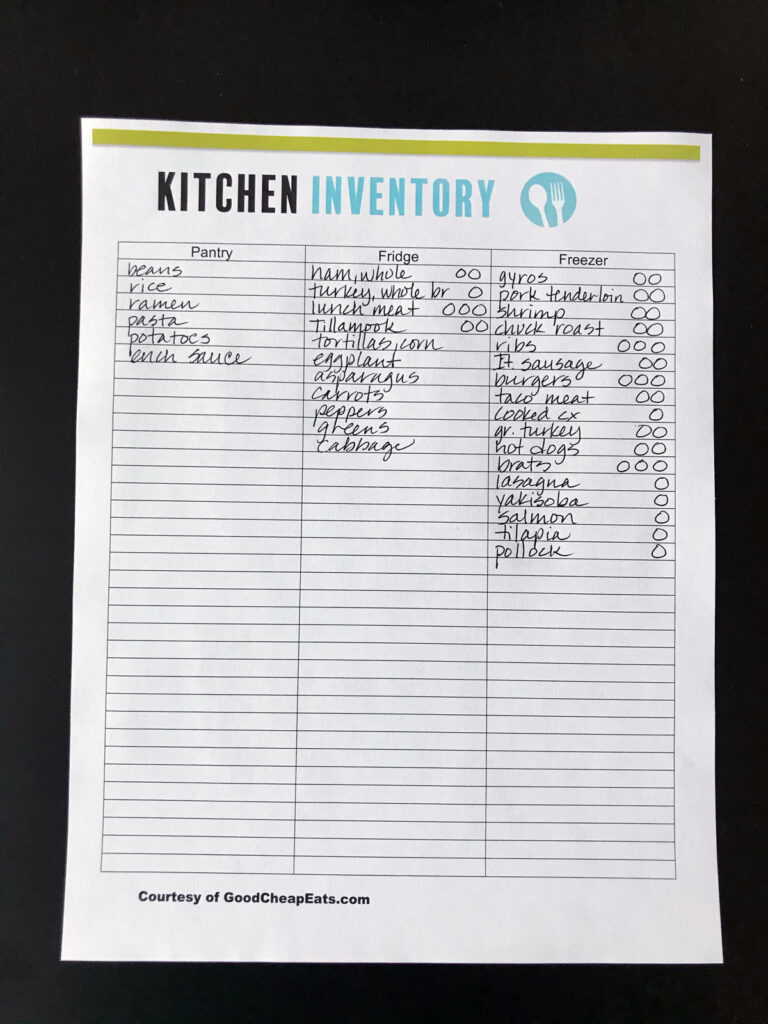 If you don't currently have a great method for inventorying your food, download the free printable worksheet we make available to Good Cheap Eats subscribers.
Once you know what you have, it's time to make a plan to use it!
Plan meals based on what you have.
A lot of wasting food comes from neglect. What's in the cupboard that you could use up?
There are all kinds of recipe generators to help you use the ingredients you have on hand. Heck, you can just search our budget recipe archive with the item you want to use.
But, stop and think. Why did you buy that food item in the first place? If you had a special recipe in mind, why not add it to this week's meal plan. If you bought it on a whim, promise yourself that you won't experiment again until you've got several ideas for using said ingredient.
Plan meals with common ingredients.
As you go through your stash of food on hand, think about what favorite recipes of yours use common ingredients. When you regularly use the same ingredients in multiple ways, you're less likely to waste food.
Each time you buy a special ingredient, again, think about how you can use the rest of the package.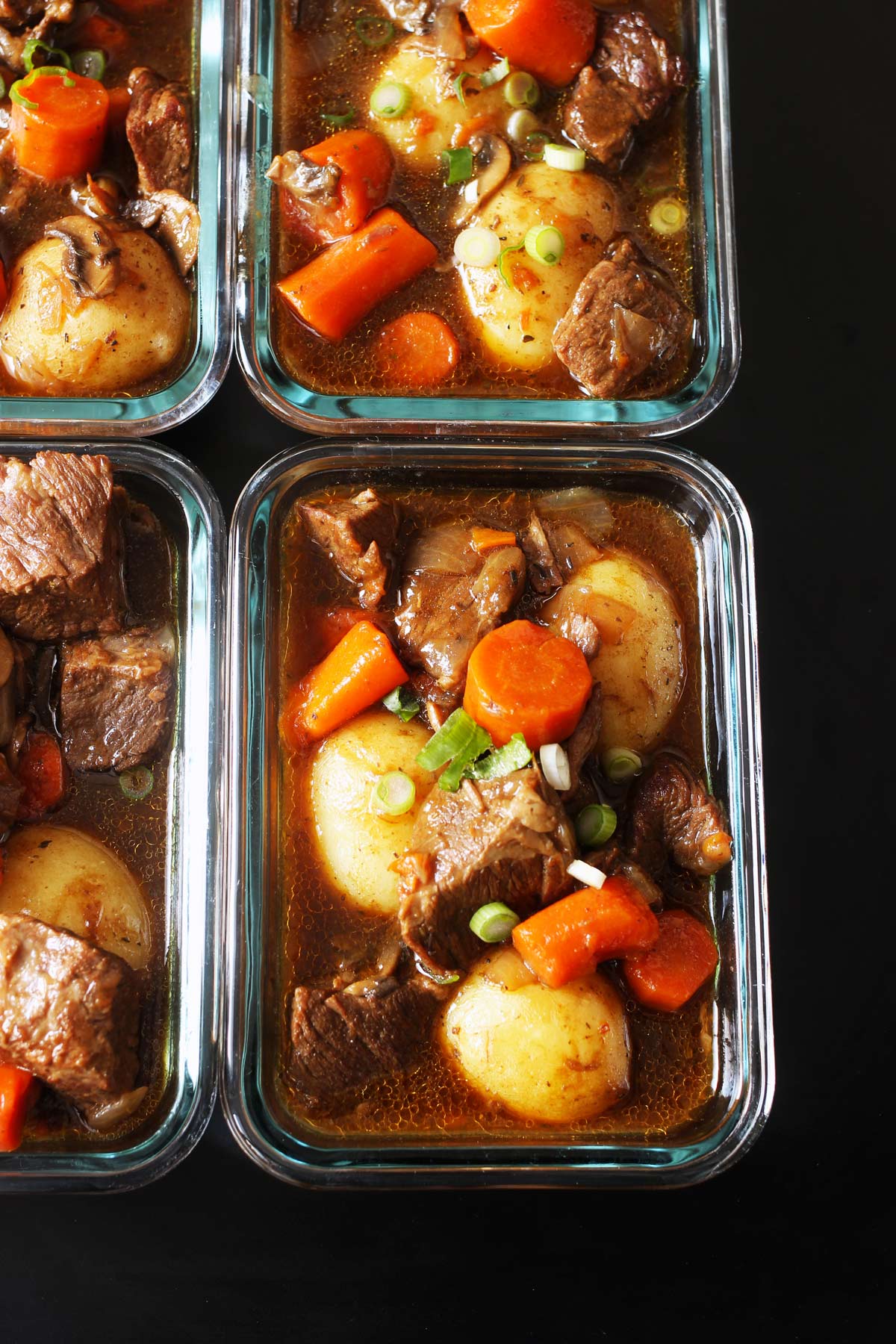 Package leftovers properly.
Got leftovers from dinner? Ask yourself these questions:
Can it be frozen?
Freezing meal-size portions is a great way to build a stash of freezer meals at the same time as avoid wasting food. Many soups freeze well as do sauces, baked goods, and cooked proteins.
Be sure to label the container or package with the name of the recipe and the date it was prepared.
How long will it be good in the fridge?
Most prepped food is good for 4 days properly refrigerated. Write the date on the container so you'll know how soon to use it up.
Look at your calendar. Can you plan to use it in that time frame? Make some changes to your meal plan if you need to.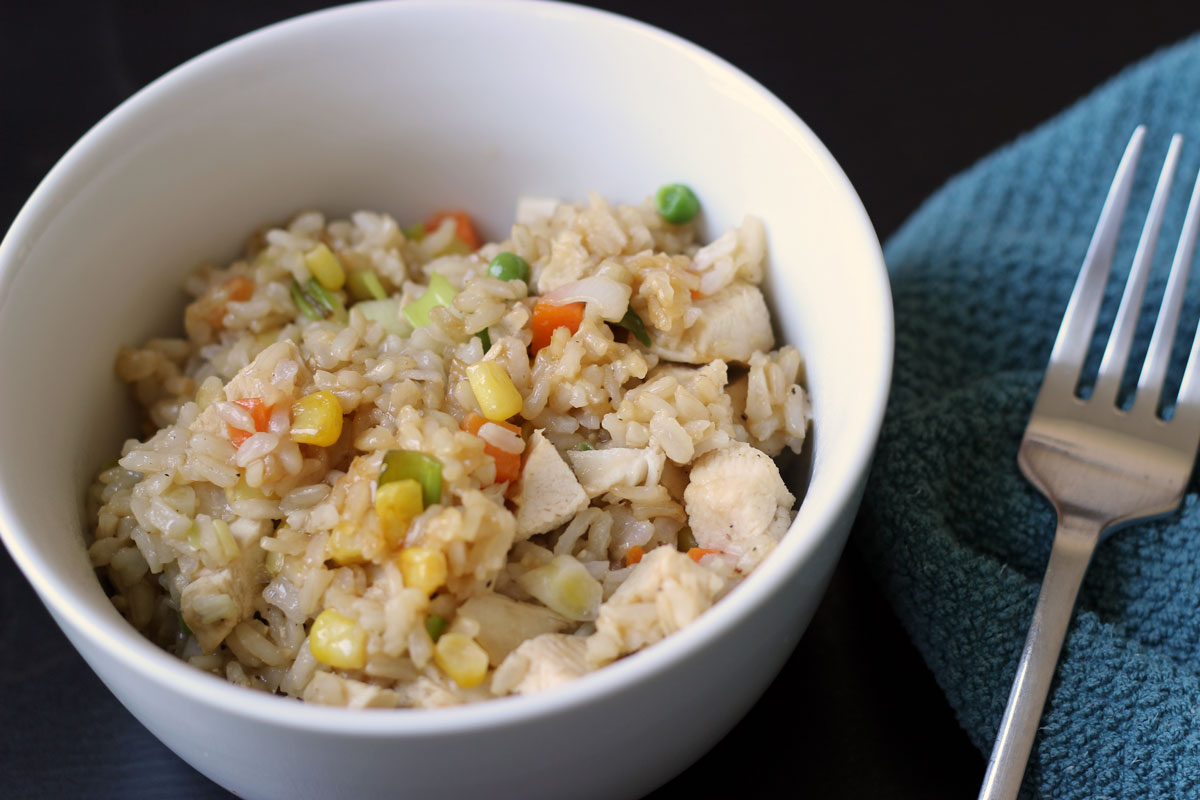 Can I stretch this into another, larger meal?
Honor the time and money you invested in this meal. How can you make the most of your food instead of wasting it?
Many meals start from leftovers but are more delicious or varied with some creative tweaks. For example, leftover rice makes a great Chicken Fried Rice. Leftover roast chicken makes a fantastic Chicken Pot Pie.
Where can I put this so I'll remember it's here?
Storing leftovers in a clear container on the same shelf of the fridge will make it easier to use quickly than stashed in the back of the fridge in an old yogurt container.
Trust me, falling into oblivion is a prime reason for wasting food. Make your leftovers obvious.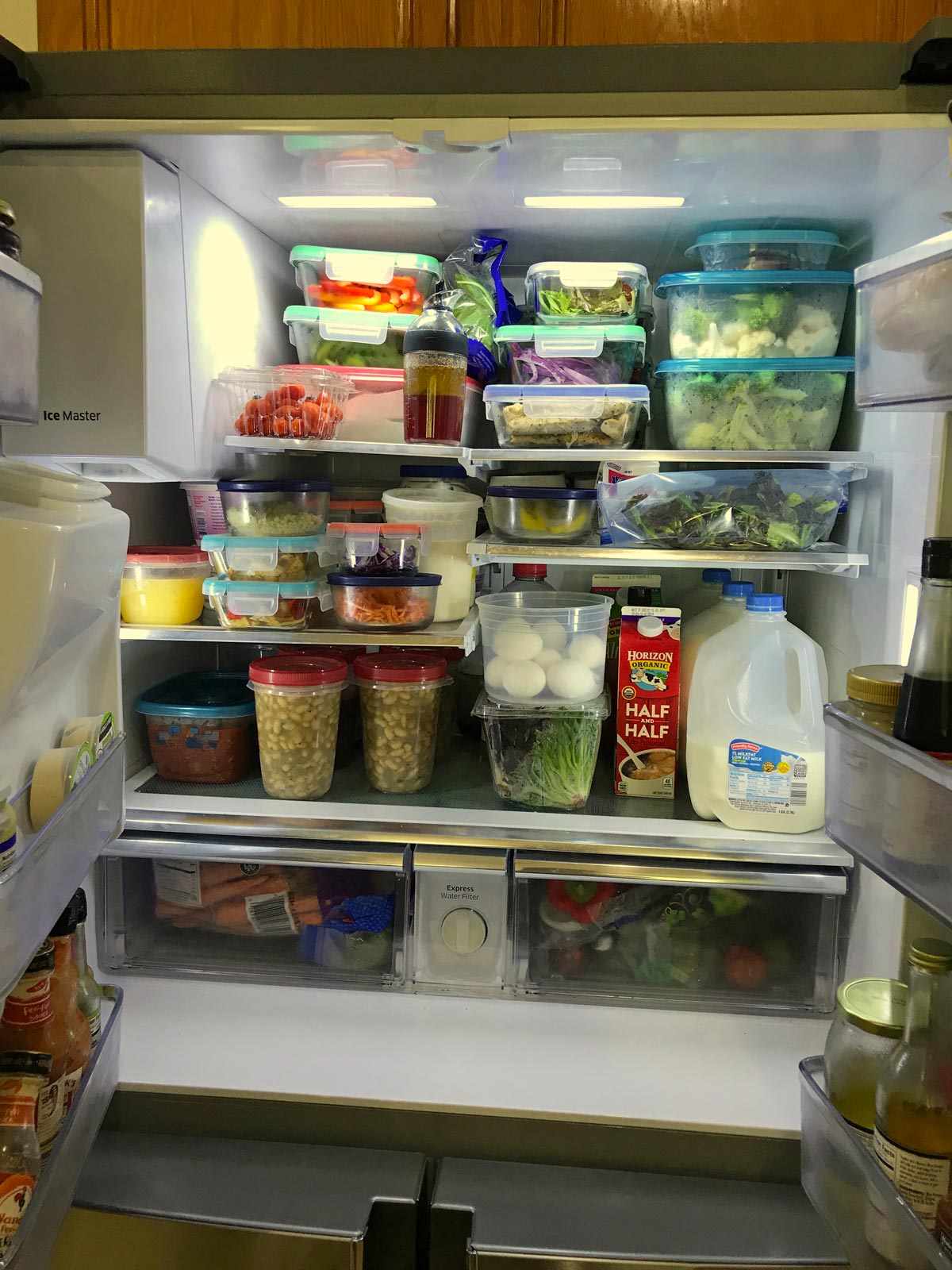 Clean the fridge every 3 days.
Depending on the size of your fridge, cleaning it may feel like a chore, but it will be worth it!
Giving everything a tidy and storing like with like on the shelves will again bring your inventory to mind. Doing it every 3 days or so will help you stay within the 4-day guideline on using up prepped food, and make wasting food much harder to do.
Identify what foods you're wasting.
As an experiment, start tracking what food goes to waste. You can jot this down on a piece of paper or simply take a picture of what you're tossing. Over time, patterns will emerge:
Are you overbuying fresh produce?
Do you buy things without a purpose?
Do you thaw meat prematurely?
Are you ditching your meal plan?
Are you making too much?
Do you forget to freeze leftovers?
Once you analyze why you're wasting food, you'll become more situationally aware and able to curb the food waste or at least the reasons that lead to it.
---
Now it's your turn: How do YOU avoid wasting food?
Let's chat in the comments! I can't wait to hear what your strategies are.