Think you should be spending less on groceries and other food costs than you are? Wondering if your food budget is a realistic one? Then it may be time for a grocery spending audit.
You might have an inkling that you could spend less on groceries. Or maybe you're trying to save money and need to drill down on a serious food budget. In order to get where you want to get, you need to know where you are.
That's what a grocery spending audit does.
By auditing your grocery spending you get a sense of what you've been doing. Then you can compare that with what you think you should do and see how they jive.
Over 12 years ago when I was pregnant with my sixth baby, we spent $400 a month on food. That's right. A slim $100 per week to feed pregnant me, my husband, and five kids.
To say that times were lean would be quite accurate. However, we lived in the Mid-west at the height of the coupon craze and I was somehow able to pull it off. It took some careful planning and shopping, but we did it.
Today we spend over twice that. But, let me tell you, our family is at least twice its size, if not more! I am no longer the biggest eater in the family.
Even with one son grown and flown, our household consists of four MANSIZE appetites, while us ladies can certainly hold our own.
Kids' growth spurts aside, there are other circumstances that effect our grocery spending: food preferences and allergies, cooking and shopping habits, health goals, etc. About once a year, I find it helpful to audit our grocery spending in order to keep us on track and to help me determine if my grocery budget is a realistic goal.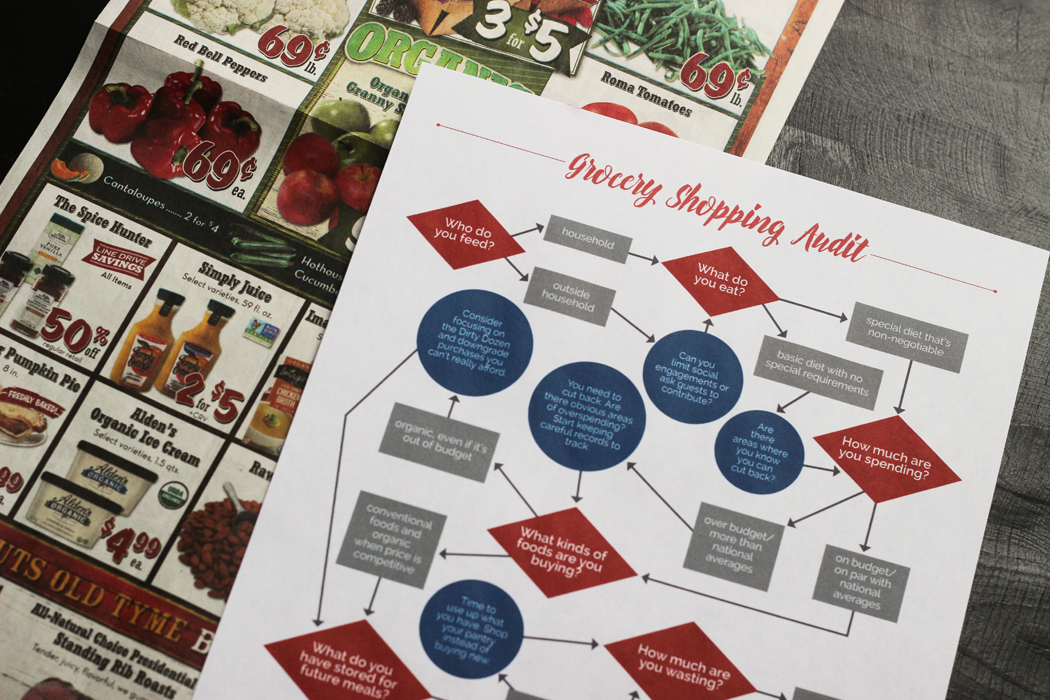 How to audit your grocery spending.
An audit of your grocery spending requires you to examine the following:
Who do you feed?
You may have two kids or no kids, but how often are you receiving guests, taking meals to friends, or otherwise sharing your bounty? These are good things, just keep them in mind as you budget and maybe give yourself some more wiggle room.
Feeding your household or others outside your household will increase your grocery budget.
What do you like to eat?
Your household preferences and requirements can make a big impact on the budget. Accommodating a food allergy or sensitivity can be really rough on the budget.
A special diet that's non-negotiable will cost more than a basic diet with no special requirements.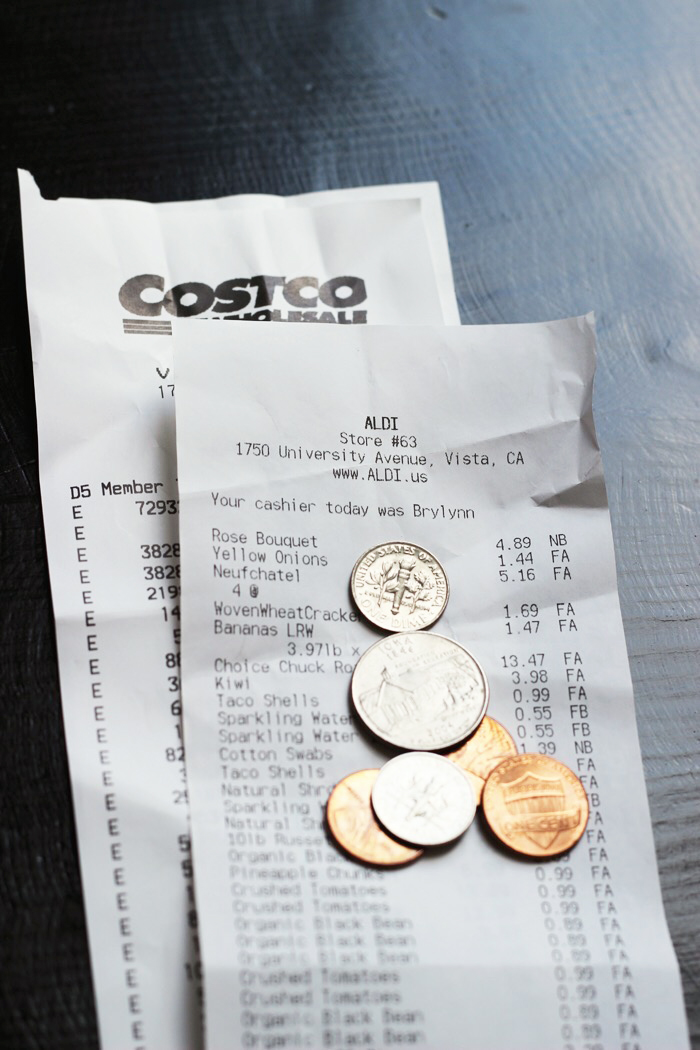 How much are you spending?
Do you know how much you're spending? Have you kept careful track? This is important data, probably the most important. You can't know if you're spending too much if you don't know what you've spent.
How do you keep track of your grocery spending?
If you're not already tracking your grocery spending, now is a good time to start! You can do this in a number of ways:
keep your receipts for several weeks and add them up
use a budgeting app to input expenses over the same amount of time
see if your online bank statement does a fancy graph; many banks provide a breakdown of where you're spending your money.
Once you know what you're spending, you can compare it with the USDA Food Cost Reports to see if you're on par with national averages or if you've got room to cut back.
What are you buying?
Are you buying a lot of processed foods? Expensive, organic items? Weird gourmet stuff that no one wants to eat after they've tried it?
Name brand foods are going to cost more than store brand. I know folks who never ever buy store brand stuff. I used to be one of them. But, I realized that generic often was just as good as brand name and a whole lot cheaper.
Get a realistic picture of what's going in your cart. Is it all stuff you truly want and need?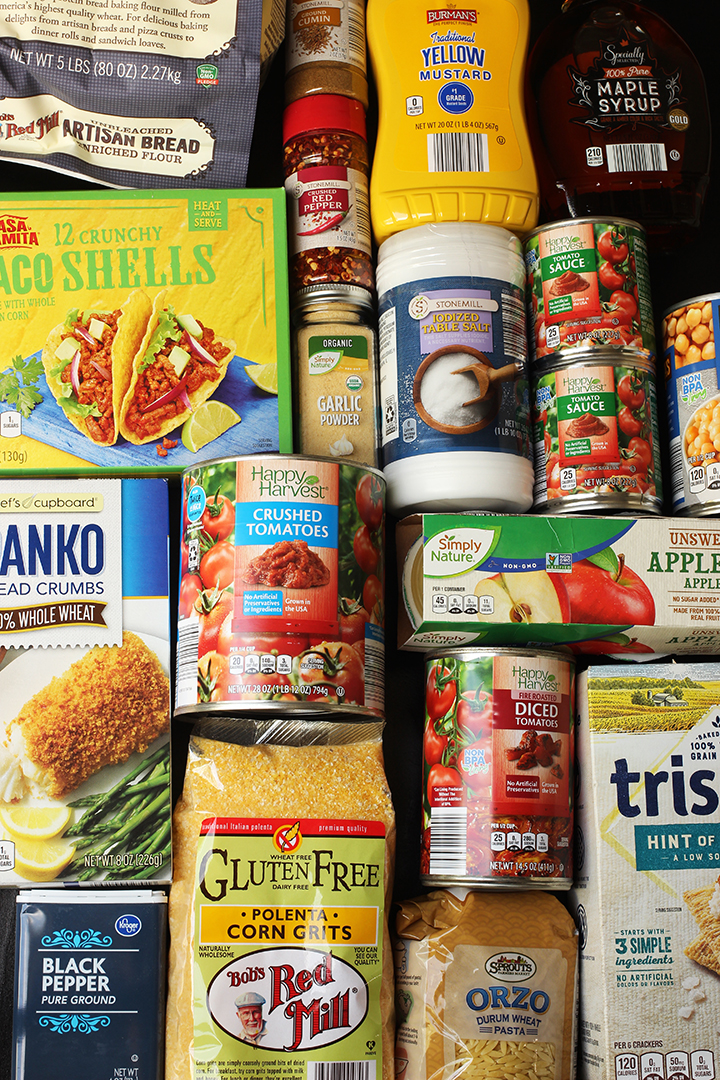 What do you have stored for future meals?
Food in the cupboard is akin to money in the bank! If you've got extra on hand and still shopping regularly, you may be spending more than you need to.
Do you stockpile food and then forget you have it? If you do and it goes to waste, you might as well stop shopping and just burn the money; it's the same thing. Consider what you already have and make a plan to use it. As you shop going forward, consider what a reasonable, usable stockpile is for this season in your life.
How much are you wasting?
They say that in the US 30-40% of the food supply ends up wasted. This isn't on a household level, some gets left in the field or lost in transit, etc. But, if even 10% of the food you bought were wasted, that could be a significant portion of your grocery bill.
What's going to waste at your house? Could you change some habits to prevent that and have less to buy? Focus on using up leftovers instead of throwing food — and money! — away.
Use Your Audit to Help You Spend Less on Groceries
As you save receipts for a month and examine what you're preparing, eating, and/or tossing in the trash, consider how you can spend less.
It is so helpful to check ourselves, find out our true habits, and then tweak them to fit our overall goals. It can help you eat better and it can help you save money.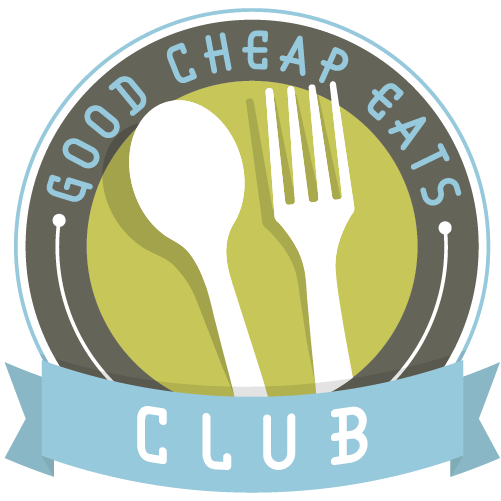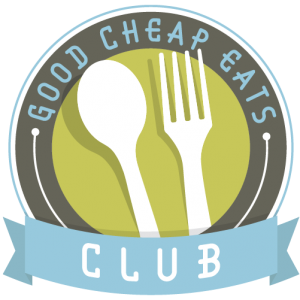 Join the club and learn to save more!
In the Good Cheap Eats Club, I'll walk you through all the steps needed to lower your grocery spending, reduce your time investment, and increase your enjoyment of great meals.
A grocery spending audit is one step in the right direction. Know exactly what you're doing and how you can change things for the better.
Have you done a grocery spending audit lately?
This post was originally published on August 18, 2014. It has been updated for content and clarity.