Want the 411 on freezer cooking and how to prepare food in advance and enjoy it later? It's all right here.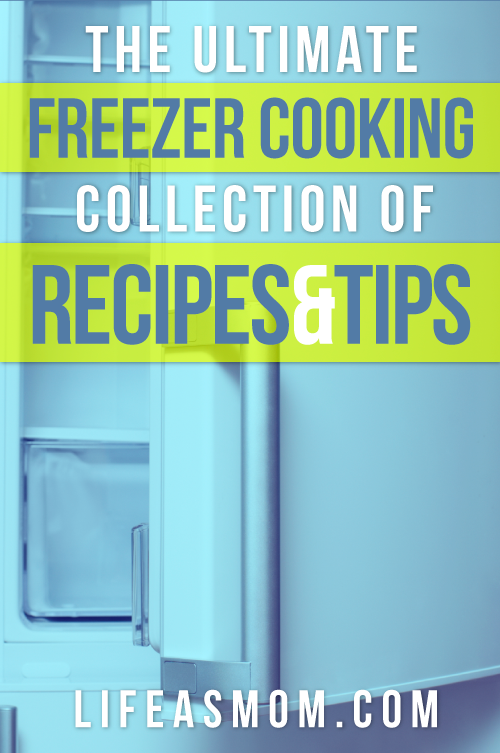 I started freezer cooking, that is cooking food in bulk and stashing it in the freezer to enjoy later, about 18 years ago. I was pregnant with our first child. My friend, Jessika, and I teamed up to cook 40 meals that we split between us two young married couples. The freezer was full at both our houses and I could put my very swollen feet up for the remainder of my pregnancy.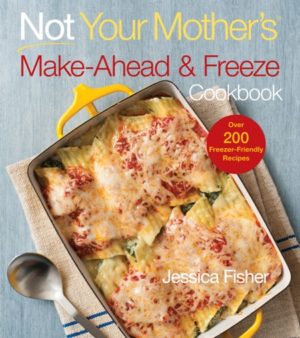 I continued the practice off and on over the years as time and budget allowed. Back in 2010 and 2011, I wrote a book, Not Your Mother's Make-Ahead and Freeze Cookbook that was released a little over a year ago. It continues to move itself off bookstore shelves and into home kitchens. That still tickles and amazes me.
If you've purchased one, thank you! If you haven't, what are you waiting for?
There's also a Kindle edition. It's not as convenient to flip through as the paperback version, but it's nice to cart into the grocery store on your phone. I bought a copy. So did my sister.
Since the book's publication, I've created more freezer cooking recipes, developed some more bulk cooking tricks, and tested more free printable freezer cooking plans. I figured it was time to gather all that info in one convenient little post. (This would be it.)
Here you'll find almost everything you need to know about freezer cooking tips and strategies, freezer-friendly recipes, other freezer cooking resources, and grab those free printable freezer cooking plans.

Why Freezer Cooking?
How do you start?
Planning Tips
Freezer Cooking FAQ
Freezer Cooking Cheats
Special Situations
Seasonal Freezer Cooking Tips
What can you freeze?

Breakfast & Smoothie Recipes:
Egg Dishes:
Bread, Muffin, Scone, and Roll Recipes:
Beef Recipes:
Poultry & Seafood Recipes:
Pork & Sausage Recipes:
Meatless Recipes:
Soups and Stews:
Side Dishes & Sauces:
Spice Mixes, Marinades, and Butters

Pizza Recipes:
Dessert Recipes:


Breakfast & Snack Plans:
Lunch & Dinner Plans:
Protein-Based Plans:
Dessert Plans:
Obviously, a post of this magnitude may have an error or two. I've tried to vet the links as diligently as possible to make sure they are valuable and go to the right post. If you find a mistake, kindly send me an email at jessica at lifeasmom.com and I'll get it fixed right away.
Thanks. Now go get cooking!