Wondering what all this fuss about freezer cooking is? It can save you time and money, as well as put some great meals on your table.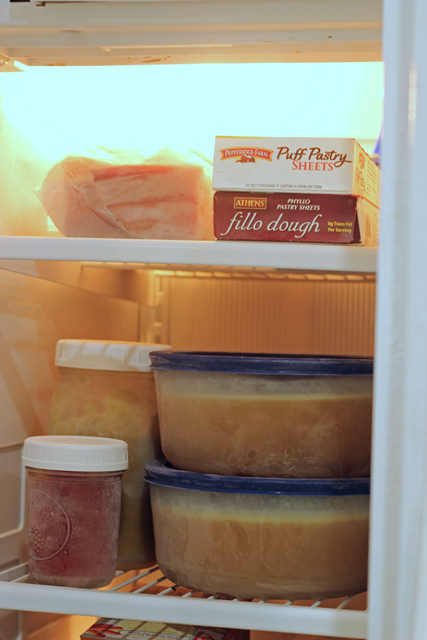 Freezer cooking is one of my main ways to save money on groceries. I can do a day or two of bulk cooking and not only benefit from bulk buying, but also save money not going to the store so often or hitting the fast food line when I need a quick supper. Freezer cooking, that practice of making your favorite meals in advance and storing them in the freezer until you need them, is a great way to improve your family's diet, save time, and, of course, eat good and cheap.
This past month I've been writing an almost-daily, freezer cooking column over on The Kitchn. I know from personal experience, that a few meals tucked away in the freezer can bring about much-needed peace to a hungry and harried kitchen.
Here's how you can get started doing a little freezer cooking of your own:
1. Locate some recipes you love.
Got a favorite lasagne, enchilada, or marinara sauce? Chances are it will freeze beautifully. Go through your favorite recipes and identify what your family loves that you can make ahead.
If you need some inspiration, check out my book Not Your Mother's Make-Ahead and Freeze Cookbook from your local library or get it on Amazon. There are over 200 freezer-friendly recipes in that baby. You can also check the Good Cheap Eats freezer recipes for new ideas.
Some of Our Favorite Freezer Recipes
2. Make a plan.
To do a freezer cooking session, you're going to want to order the preparation of these recipes in a way that makes the most economical use of your time. You'll also need to make a grocery list of all your ingredients as well as make a prep list of things to chop, precook, shred, and slice. Remember that in order to maximize your cooking time, you're going to want to make several batches of each recipe.
Want a shortcut? Grab one of our free freezer cooking plans I have available in the free resource library.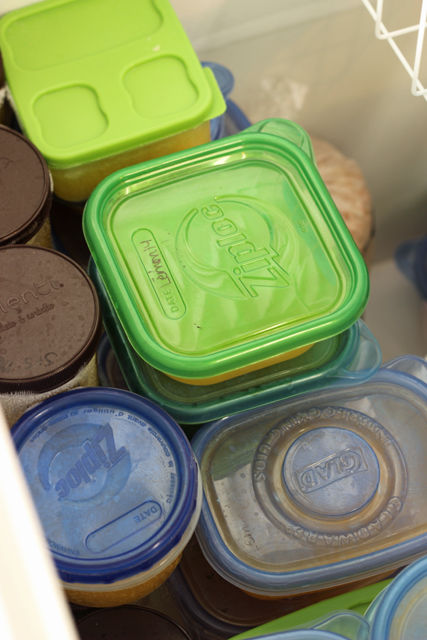 3. Go shopping.
Trust me when I say you want to double check your grocery list and make sure you have all the necessary ingredients on hand before you start your cooking session. You're going to want to be able to get cooking without a lot of interruptions. Be sure to shop your pantry and freezer first before heading out to the store.
4. Get prepping.
Practice the cooking method of mise en place. Have everything ready to go to assemble your meals. Prep the vegetables, cheese, and other things that will go into each dish. It will make your assembly time go super quick.
Favorite Freezer Cooking Tools
5. Start assembly.
Once you've got all your ingredients, start the assembly line of meal making. Once you get rolling and see that stack of meals grow, you'll be encouraged and gain steam.
6. Chill out.
Ta da! Dinner is served. Okay, not served, but ready to serve. You've got a bunch of meals ready to go, saving time, money, and a little stress in the process.
Now, chill out. Dinner's done!
What's YOUR favorite freezer meal?
Ready to get cooking, freezer cooking, that is?
Take the Freeze Your Assets workshop.
Over four weeks, I'll help you get organized so you can make freezer meals a regular part of your kitchen strategy.
Through a printable workbook, five learning modules, five 30-minute coaching calls, and a private chat group to share ideas, ask questions, and get personalized help, you'll up your freezer cooking game so you can save money, time, and a few brain cells.