Wondering what all the fuss about freezer cooking is? Why make freezer meals? It can save you time and money, as well as put some great meals on your table.
Whether you cook a big batch of Seasoned Ground Beef or double up on Sausage Egg Hash Brown Casserole, freezer meals can buy you time, save you effort, and give you the night off cooking.
Jump to:
A freezer meal may not be glamorous, but let me tell you: It's a fantastic way to get ahead. While you may be behind on the laundry or on calls to your mother, if you've got a meal in the freezer, you're ahead in at least one area of life.
And trust me, that's worth something.
Why It's Important
It will buy you time. Making extra meals to freeze, doesn't take much longer than making one. You'll save time in making an assembly line of your favorite meals and stocking double or triple batches in the freezer.
It will save you money. All too often the siren song of take-out lures us away from cooking at home. But, eating home cooked meals is more cost effective than eating out. Having dinner ready at home will help you save money.
It will reduce your stress. A few freezer meals tucked away in the freezer can bring about much-needed peace to a hungry and harried kitchen. You don't need to run around frantically, wondering what's for dinner when you've got a frozen meal or two on hand.
Here's how you can get started doing a little freezer cooking of your own:
What You Need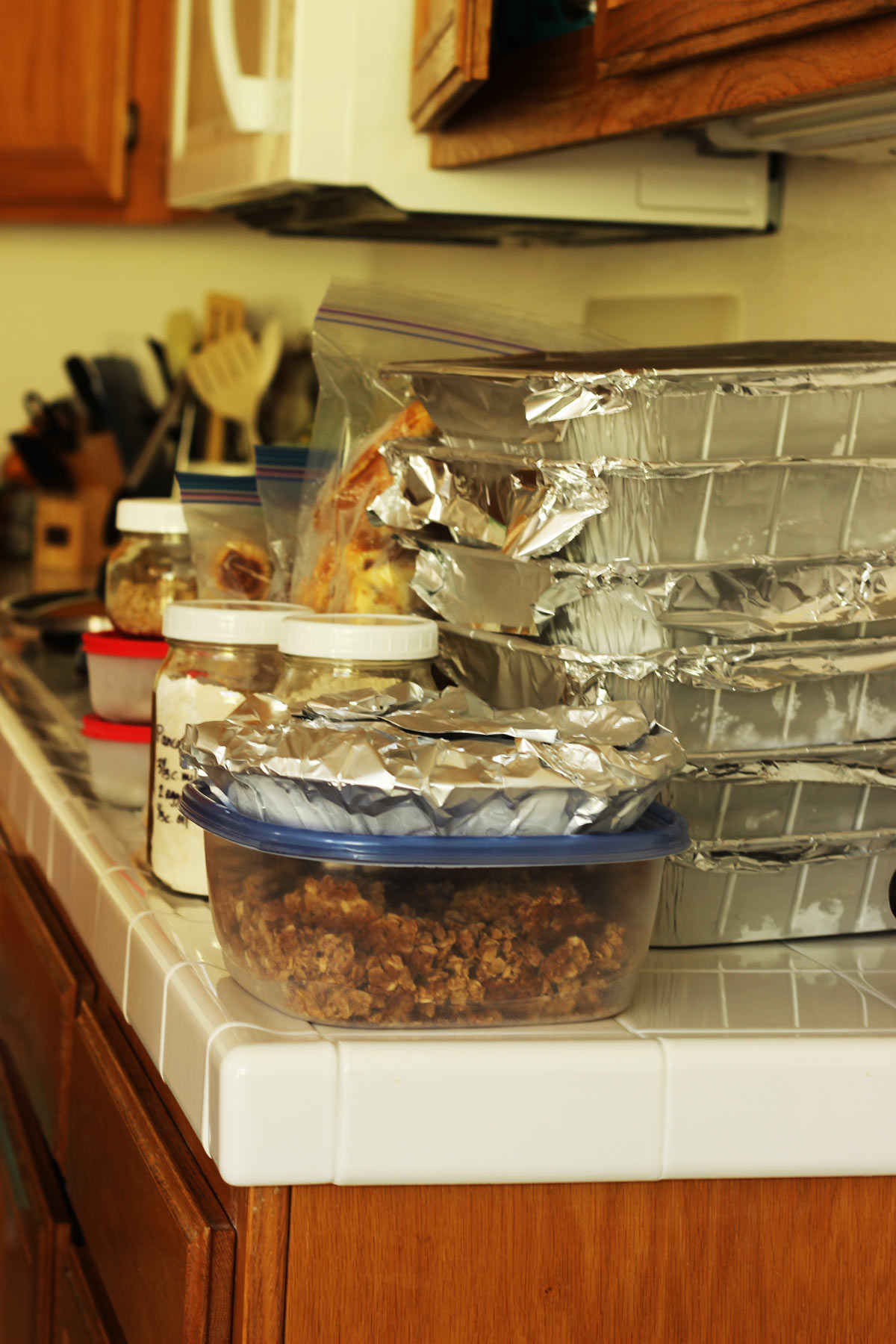 You don't need any fancy gadgets, appliances, or magic spells to get some freezer meals put away.
Here's what you need
freezer-friendly recipes – If you're not a sure a favorite meal will do well, freeze a small portion and then in a day or two, reheat it. If you like its taste and texture after freezing, you're good to go with freezing larger batches.
containers you can freeze – It helps if you've got duplicates so you're not tying up your favorite casserole dish with a frozen meal when you want to bake brownies.
space in your fridge – This is to chill the meal before you freeze it as it's important not to put hot food in the freezer.
space in your freezer – Freezer meals don't do you any good if you've got nowhere to store them.
Step-by-Step Instructions
Freezer meal prep is super easy. Here's how to do it:
1. Locate some recipes you love.
Got a favorite lasagne, enchilada, or marinara sauce? Chances are it will freeze beautifully. Go through your favorite recipes and identify what your family loves that you can make ahead.
If you need some inspiration, check out my freezer cookbook Not Your Mother's Make-Ahead and Freeze Cookbook from your local library or get it on Amazon. There are over 200 freezer-friendly recipes in that baby. 
You can also check the Good Cheap Eats freezer recipes for new ideas.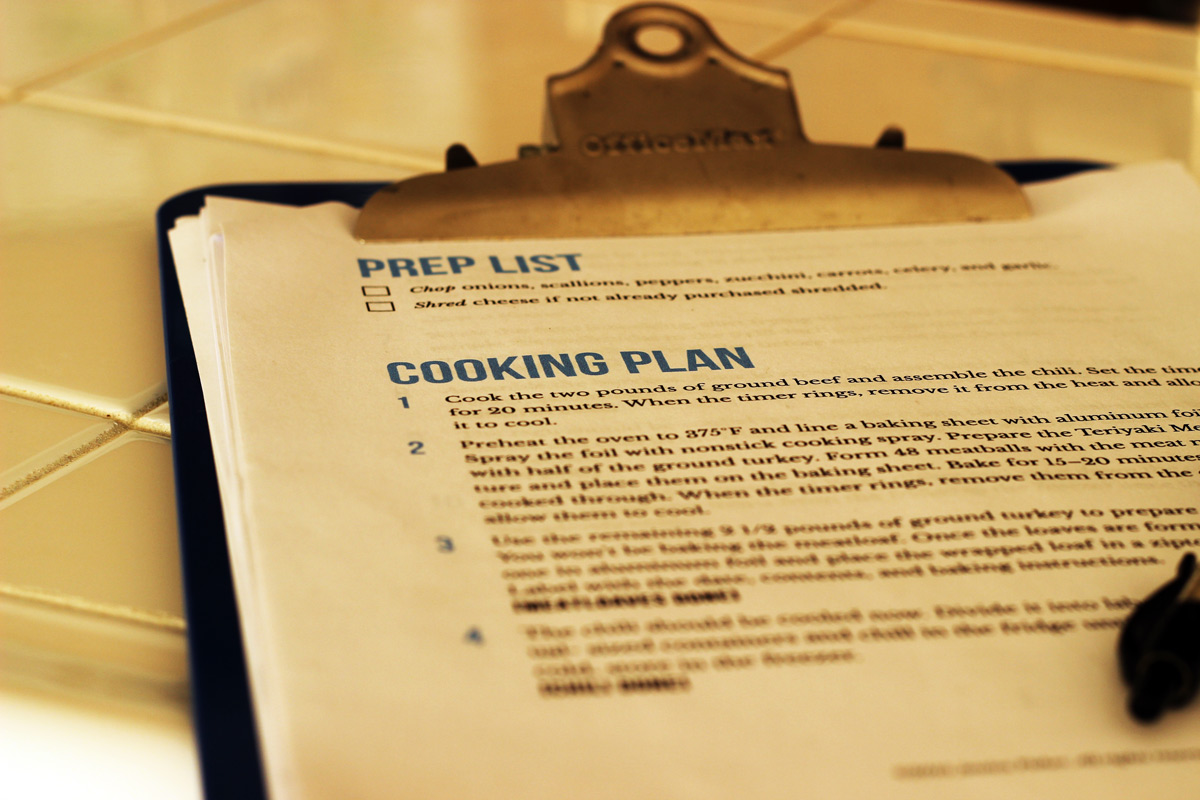 2. Make a cooking plan.
To do a bulk freezer meal cooking session, good planning is key!
You're going to want to order the preparation of these recipes in a way that makes the most economical use of your time. You'll also need to make a grocery list of all your ingredients as well as make a prep list of things to chop, precook, shred, and slice.
Remember that in order to maximize your cooking time, you're going to want to make several batches of each recipe.
Want a shortcut? Grab this Freezer Cooking Starter Pack where the recipes and shopping lists are already to go.
3. Go shopping.
Trust me when I say you want to double check your grocery list and make sure you have all the necessary ingredients on hand before you start your cooking session. You're going to want to be able to get cooking without a lot of interruptions.
Be sure to shop your kitchen, checking your pantry and freezer first, before heading out to the store.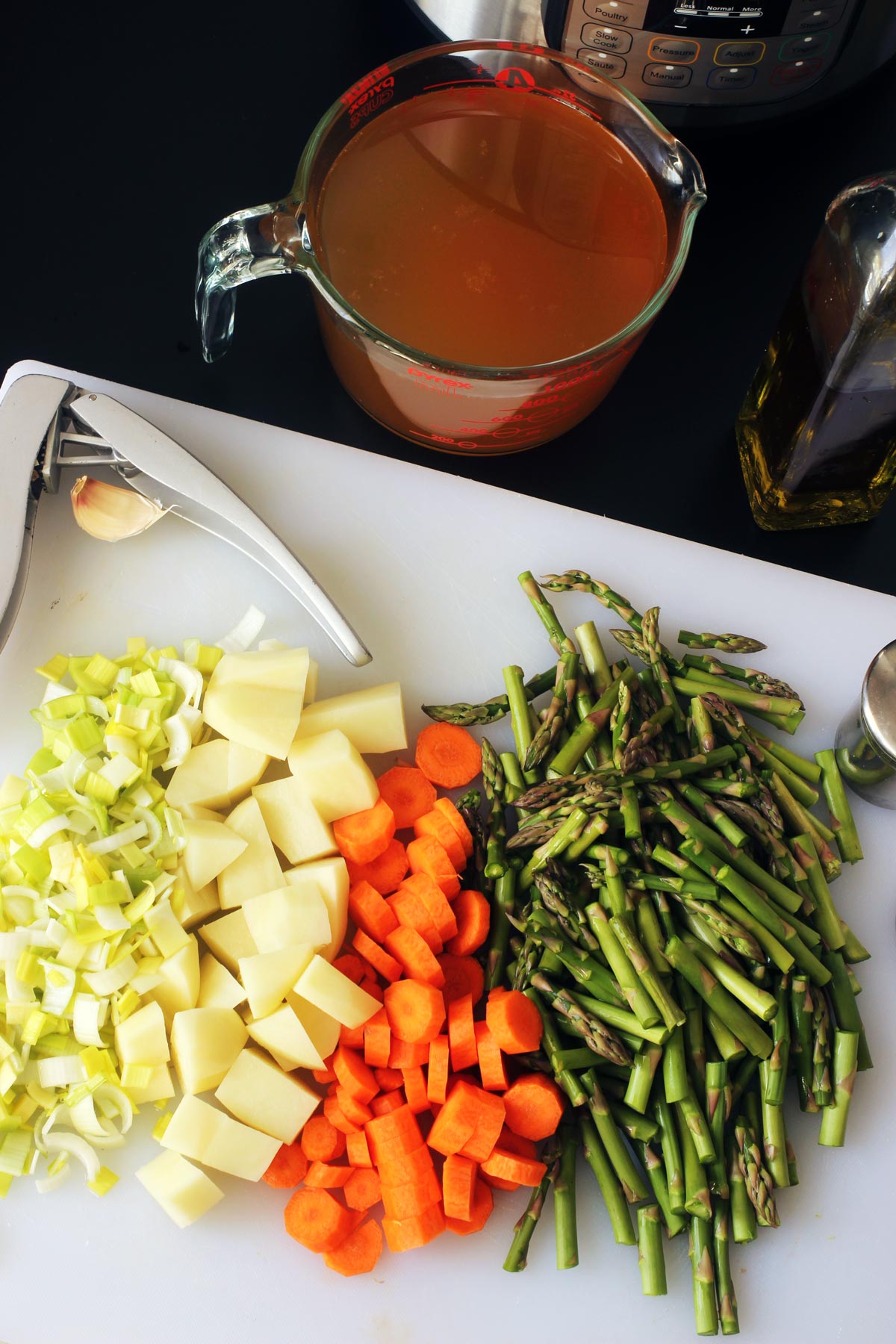 4. Get prepping.
Practice the cooking method of mise en place. Have everything ready to go to assemble your meals. Prep the vegetables, cheese, and other things that will go into each dish.
It will make your assembly time go super quickly.
5. Assemble the meals.
Once you've got all your ingredients, start the assembly line of meal making. Once you get rolling and see that stack of meals grow, you'll be encouraged and gain steam.
If this is your first freezer meal prep session, don't make more than 2 or 3 recipes. You want to get used to the process first. In fact, doubling dinner is a great way to build your stash of freezer meals.
6. Chill out.
Move from one recipe to another, placing the dishes in the fridge to chill prior to placing them in the freezer. It's important to chill foods completely before you freeze them.
Cold food freezes more quickly which in turn reduces the risk of ice crystals and freezer burn.
7. Relax.
Once you've completely the last meal, put your feet up and relax! Dinner is served.
Okay, not served, but ready to serve. You've got a bunch of freezer meals ready to go, saving time, money, and stress in the process.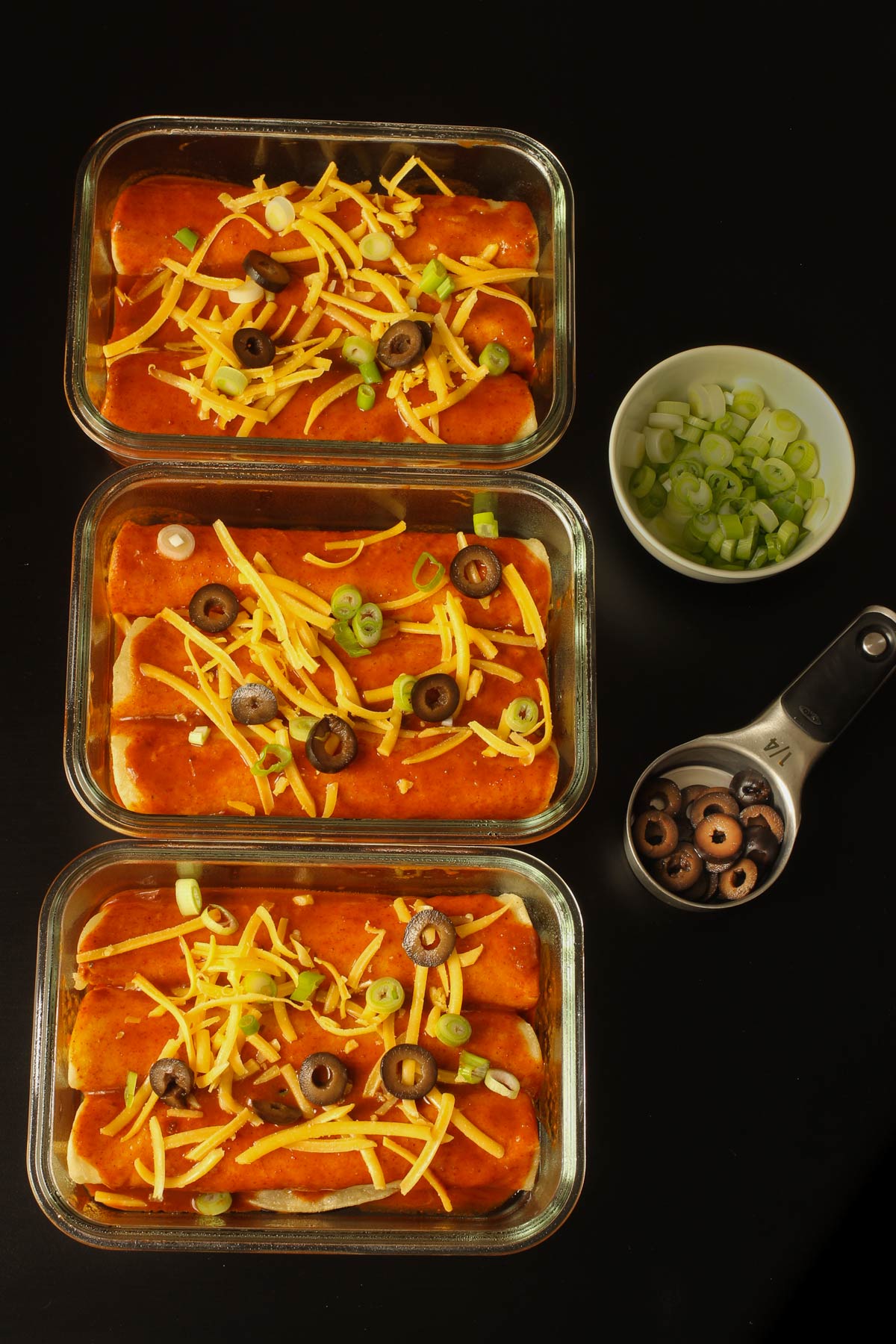 Favorite Freezer Meals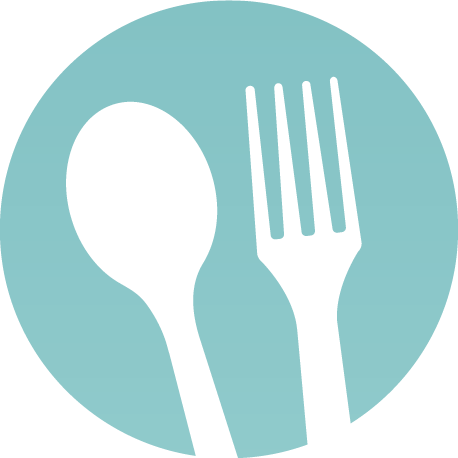 Tell us what you think!
We love to hear your experiences with Good Cheap Eats. Click the STARS on the recipe card or leave a STARRED comment to let us know what you think of the recipe.
How to Prep Freezer Meals
There are some basic rules of thumb to keep in mind when preparing freezer meals. Follow this strategy for best results and little freezer burn.
Ingredients
ingredients for your freezer-friendly recipe
Instructions
For chilis, soups, and stews
Assemble the recipe per instructions. Divide into meal-size, freezer-friendly containers.
For casseroles
Assemble the recipe, just until the baking step. Do not bake, but wrap well or secure an airtight cover.
For meatballs and cooked meats
Assemble the recipe per instructions. Divide into meal-size, freezer-friendly containers.
For marinated meats
Assemble the recipe, just until the cooking step. Do not cook, but place the meat and marinade together in a ziptop freezer bag.
For meatloaf
Assemble the recipe, just until the baking step. Do not bake, but wrap the loaf well first in aluminum foil and then place in a ziptop freezer bag.
For quiche and egg bakes
Assemble the recipe, just until the baking step. Do not bake, but wrap well or secure an airtight cover. Be sure that the dish remains level otherwise the unbaked egg mixture will seep out.
For burritos and sandwiches
Chilling the fillings and allow the tortillas/breads/rolls to come to room temperature. Assemble the burritos and wrap each one individually in deli wrap and place in a ziptop freezer bag. You can also reuse the bag in with the tortillas or breads were purchased in.
For all recipes
Label the freezer meal with the date, name of the recipe, and serving instructions. Be sure to include information about cooking times and temps as well as if other ingredients need to be added.

If the ingredients have been heated, such as baked meatballs, meats, or soups, chill the dish well in the refrigerator before placing in the freezer. Otherwise, place the item directly in the freezer, taking care that liquid freezer meals are placed level in the freezer so as not to leak or spill.
To serve:
For best results, thaw the dish completely before baking or reheating. Some freezer meals can be cooked from frozen, but you'll need to extend the cooking time,
Notes
Nutritional values will vary depending on the recipe.
Important: Never place hot food in the freezer. It can reach unsafe internal temperatures and cause temperature disruption for surrounding items. Instead, chill it until very cold before freezing. 
Cooking times for frozen items will vary based on the item and the cooking temp. For best results, most freezer meals are best completely thawed prior to cooking/reheating.
Nutrition
Calories:
117
kcal
|
Protein:
10
g
|
Fat:
8
g
|
Saturated Fat:
2
g
|
Polyunsaturated Fat:
2
g
|
Monounsaturated Fat:
3
g
|
Trans Fat:
1
g
|
Cholesterol:
41
mg
|
Sodium:
38
mg
|
Potassium:
103
mg
|
Vitamin A:
76
IU
|
Vitamin C:
1
mg
|
Calcium:
6
mg
|
Iron:
1
mg
Tried this Recipe? Tell us what you think!
Your reviews help us develop better recipes and give newcomers the confidence to try your favorites. Scroll down to leave a starred comment.
This post was originally published on February 28, 2015. It has been updated for content and clarity.