Home cooking is tasty. It's often cheaper and more satisfying than take-out or restaurant fare. But how do you make cooking at home easier? There's the rub. And here are some tips for making it happen for you.
Perhaps you've been cooking at home for awhile now… oh since March? Yeah, if one thing this pandemic has taught us is to cook at home. We certainly can't cook elsewhere.
But, has it been easy?
I've talked to many home cooks who have…
… lost their mojo.
… feel stressed in the kitchen.
… are tired of the dishes.
… can't handle another meal prep.
I get you. I am tired, too.
Make Cooking at Home Easier
Thankfully, I've learned some strategies over the last few years that have served us well during quarantine. Things like:
stocking up on easy-to-prep ingredients
saving convenience foods for particularly stressful weeks
making peace with bachelor-type meals (Hello, Quesadilla #2345)
And while our grocery bill has gotten a little higher during the pandemic, our dining spending has dropped way, WAY down, proving that cooking at home is soooo much more affordable than eating out.
So, it's in our best interests to cook at home more often. And to do something more often, it's good to make it EASIER.
This month's Grocery Savings Challenge is to make cooking at home easier with the intent that you will do it more often — and more happily — so that you can save some more money.
Who ever said no to that prospect? But…
How do you make cooking at home easier?
Here are some strategies that will help you make cooking at home easier, more pleasant, and more delicious.
1. Know what you have.
When you know what you have in your kitchen, in terms of time and groceries as well as kitchen tools, you'll be more apt to use them. Otherwise, you'll think you need to go shopping or get take-out because you don't have the confidence to do it yourself.
When you can find ingredients and utensils easily, prepping a meal will be super simple and you'll be more likely to do it.
2. Know what you like.
So often, we prepare foods that we think we should eat instead of things that we actually like. Your heart just isn't into making those shoulda's, is it?
When you know what you like — and what your family will also enjoy — you're more encouraged to put effort into the thing because you know it will be worth it.
3. Use time-saving tricks.
No one wants to do something that will take a long time. Not unless they're guaranteed a big payoff. Weeknight dinners can be hit or miss, so who wants to spend the time?
Instead, play it cool with time-saving tricks that will save you time and make the cooking tasks feel less like chores. This where our bachelor food/ quesadillas and easy to prep items come in handy. And Instant Pot Mac and Cheese, too.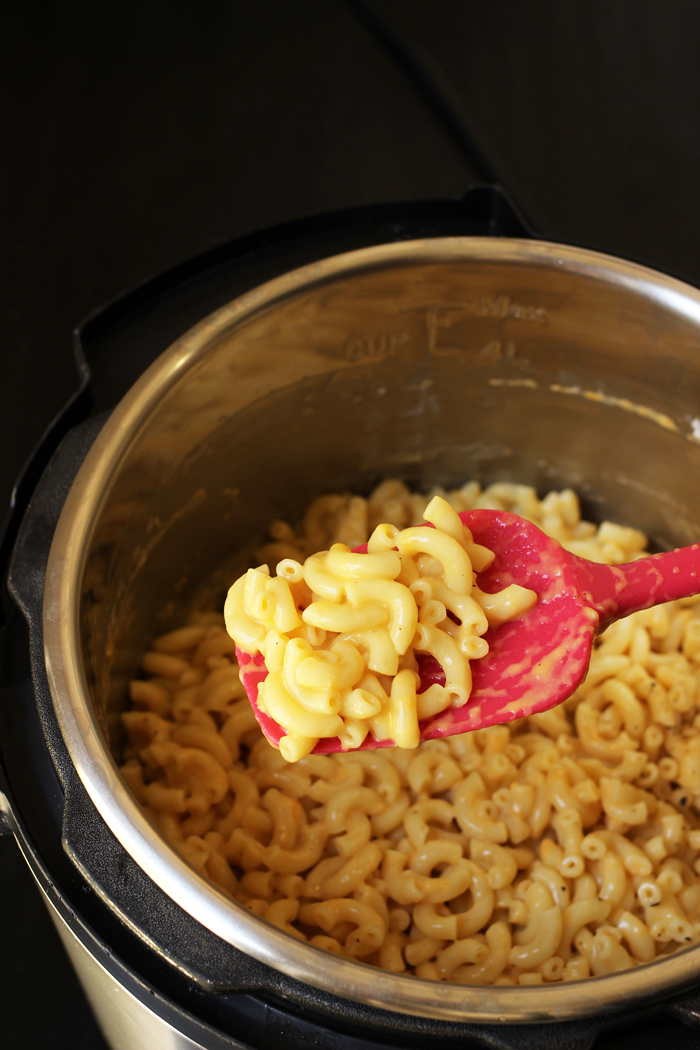 Learn to cook at home and like it!
This month in the Good Cheap Eats Club, we're doing a deep dive into making home cooking easier. Basically, we take the Grocery Savings Challenge and turn it up to 11.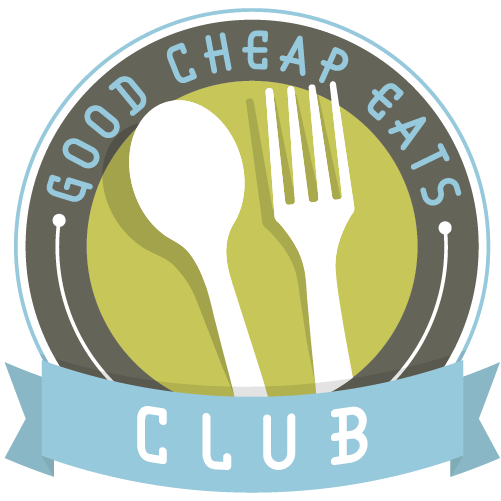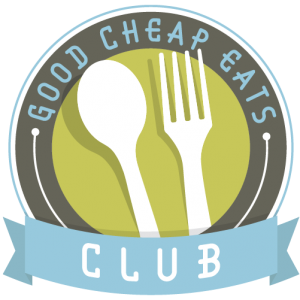 Here's what's in store for Club members this month:
learn how to audit your time and make space for cooking at home
establish the family's current likes and dislikes so every meal is a hit, if not a home run
understand what your basic kitchen to-do's are so that you can get started without a whole lot of thinking and over-thinking
create back up plans that are quick and easy for nights that need it
get a handle on leftovers so there's little waste and lots of well-loved meals
Subscriptions renew on a monthly basis, so you can cancel whenever you like, but as one member says,
It's a steal, honestly, but if you're pinching pennies any "superfluous" spending matters. However, I've come to think of this as a vital part of our monthly budget. It keeps my head in the game!
Are you ready to get your head in the game?
When you become a member of the Good Cheap Eats Club, you'll receive:
weekly meal plans to help you make dinner easily and on budget
a digital meal planner including access to over 800 Good Cheap Eats recipes
personalized kitchen coaching to troubleshoot specific challenges you've got in the kitchen.
a private chat forum to connect with other home cooks, ask questions, and get feedback.
monthly master classes to learn new skills and strategies for meal planning and preparation
live office hours each month to ask questions and get help for your particular cooking struggles
a rotating resource library to enrich your kitchen experiences and increase your savings.
a 25% discount on all digital resources available at GoodCheapEats.com, including the Print & Go Planner
We'd love to have you join us this month as we make cooking at home even easier!