Save time and money when you use a reusable master grocery list for the things you regularly buy. Why recreate the wheel when you can know at a glance what needs buying?
Jump to:
If you go to the grocery store on any kind of regular basis, chances are you're making a list each time. And if you're making a list each time, you're probably adding the same things to that list fairly often.
You can save time by using a reusable master grocery list!
Why Do This
A reusable grocery list is one that has the items you use frequently. You don't need to write milk on the list each week if milk is already listed.
You save time in a number of ways:
You aren't recreating the wheel each time you make a list.
You aren't making a special trip to the store when you forget to put something on your list.
You're making a list in short order since it's only a matter of checking off your inventory.
Various Methods
While there are a variety of printable versions floating about on the interwebs, it's always good to make a custom list that accounts for the things that you typically buy.
You can make this reusable grocery list by whatever means suits you, digital or paper. Choose the method that you know you'll use. A fancy list or app does you no good if you won't use it.
Paid Digital
There are a number of services and apps, like Plan to Eat, that allow you to generate a shopping list automatically from a list of recipes you've chosen to make for the week. While this is customizable based on the recipes selected, there are usually work-arounds for making a master list.
The easiest way to do this: create a "recipe" that lists your staple ingredients that you use every week, such as milk, eggs, etc. Then be sure to add that recipe to your meal plan when you create your weekly grocery list.
Free Digital
My preferred method of keeping a master grocery list is to use the Reminders App on iPhone to list the things that I regularly buy. I have several lists based on the stores that I shop at.
When I want to create my list for the week, I head to the store in question, and click "completed items". There I can "uncheck" previously purchased items that I need this week and they show up on my list.
Reminders Lists sync among devices and are shareable with other iPhone users so that I have access to the list wherever I am and my husband or kids can do the grocery shopping for me if need be.
Free Paper
Old fashioned paper and pen works just fine as well! You can type your Grocery Staples Checklist into your computer and print it each week or laminate a nice copy and reuse it each week.
Go through the list, cross out the things you don't need, and check off items as you put them in the cart.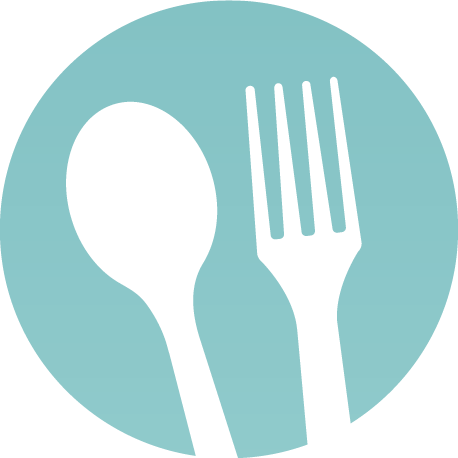 Tell us what you think!
We love to hear your experiences with Good Cheap Eats. Click the STARS on the recipe card or leave a STARRED comment to let us know what you think of the recipe.
This post was originally published October 5, 2013. It has been updated for content and clarity.