Having the right freezer cooking tools can make your cooking session so much easier and enjoyable. Here's a quick and dirty list of items to keep on hand.
Freezer cooking has been a big part of my kitchen experience for almost 20 years now. I was a young married school teacher, awaiting my first baby, when I heard a radio program about how to cook for a day and eat for a month. It was a game changer for me!
Since then, I've made it a habit to cook in bulk whenever I can. Not only does it save me time and money, but it gives me that edge over my to-do list. In at least one area of my life, I am ahead of the game!
I've found over time, that having the right freezer cooking tools can make the experience so much easier, whether I'm making a double batch of lasagna or cooking up a storm to last us a few weeks.
Favorite Freezer Cooking Tools
Here are my favorite freezer cooking tools and supplies that I like to keep on hand:
A great skillet – It took me awhile to find a great skillet, but when I did, I bought TWO. I love this Cuisinart line. I have the 12-inch size with a glass lid as well as this a smaller one.
Good knives – It's imperative to have a good set of knives for chopping, dicing, and slicing. You don't have to buy a full set; you can do quite well with a chef's knife, a serrated bread knife, and a paring knife.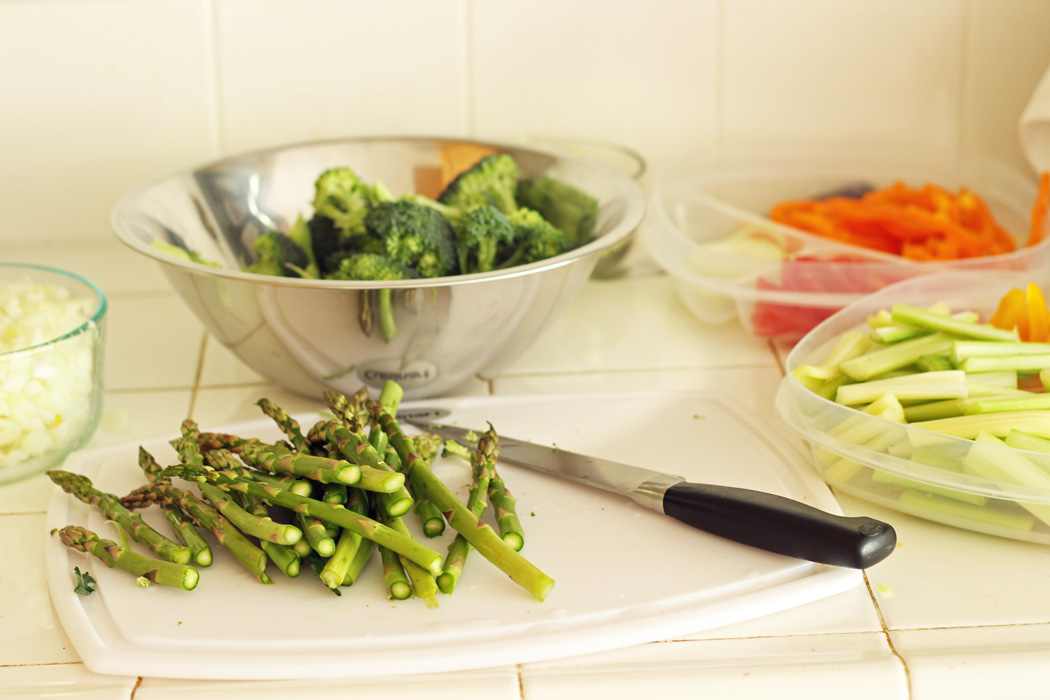 Big cutting boards – Protect your blades as well as your counter tops by cutting on good counter tops. I have a variety of boards in different colors so I can prevent cross contamination between raw meats and vegetables.
An immersion blender – Vegetable soups and sauces take on a different dimension when you blend them. You can hide all kinds of healthy ingredients in them when you blend them up. An immersion blender helps you do it without dirtying a blender or a food processor. And let me tell you, freezer cooking day makes enough dishes!
Pyrex with lids – I am growing a collection of Pyrex, something I didn't think I'd ever do 21 years ago when ten people gifted us the same baking set for our wedding. We didn't have cool plastic lids back then. Now we do! And I am smitten. I love these dishes that stack so well in the freezer and keep contents airtight.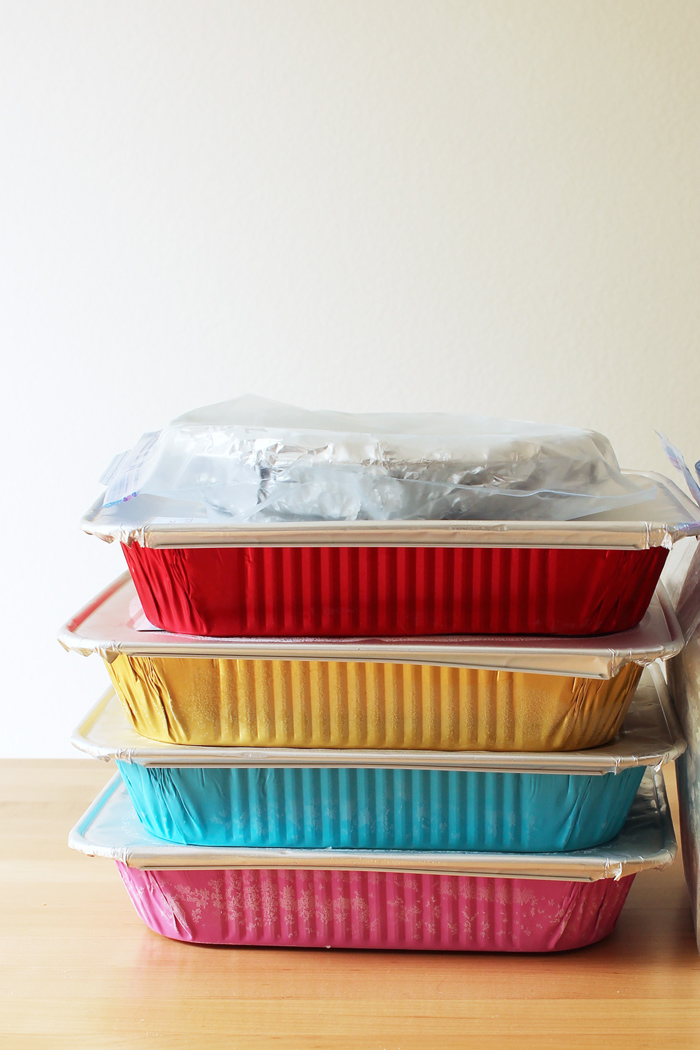 Foil pans with lids – When I've exhausted my supply of glass dishes or want to give a recipe as a gift, I use foil pans with lids. These lids are sturdier than those clear plastic pieces of garbage you find on grocery store foil pans — don't buy those. These are stackable and relativity sturdy, while still being disposable. They also seal better than those dumb plastic lids.
You can find pretty colored pans at Party City, but their lids are super sharp on the edges and not recommended. I cut myself pretty fierce with those suckers.
Heavy duty aluminum foil – If I don't have a lid for a dish, like a pie plate, I only use heavy duty aluminum foil, extra long when I can find it. The standard variety breaks down too easily in the freezer. Even then, I tend to slip that item into a ziptop freezer bag for an extra layer of protection.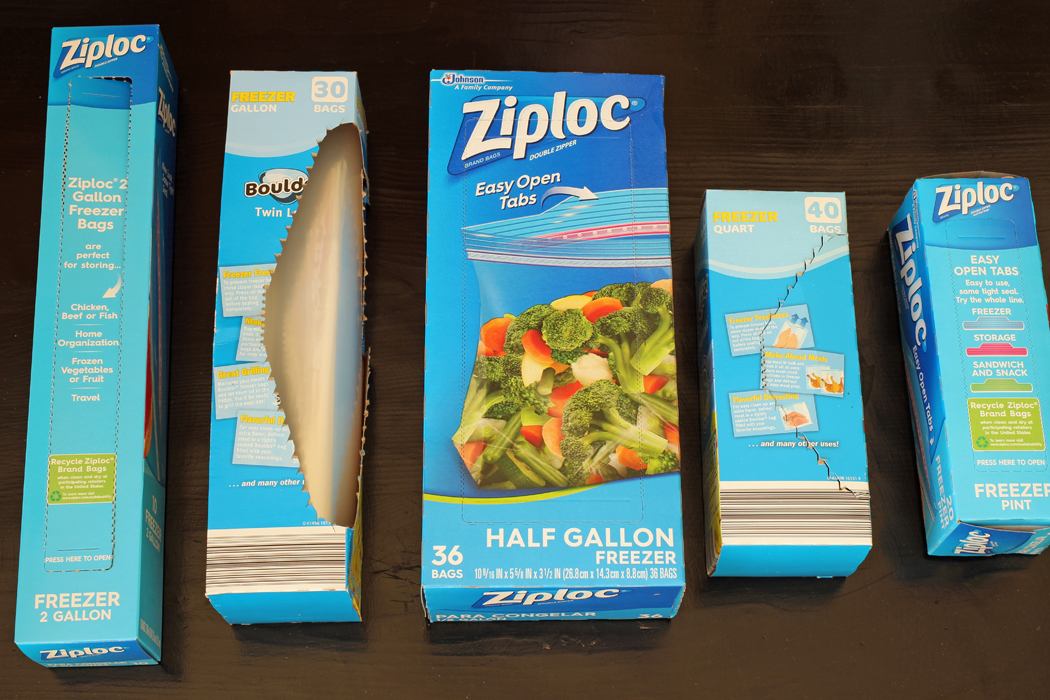 Ziptop freezer bags – Yes, pay extra for the freezer variety. The other kind are very thin and tend to leak. I have even splurged on the 2-gallon bags so that I can bag up larger baking dishes that don't have lids.
Reditainer Extreme Freeze containers with lids – I love these for storing soups, sauces, juices, stocks, and cooked meats like shredded pork or seasoned taco meat.
Sharpie pen – A sharpie marker is a must in freezer cooking. You must label your food. A sharpie goes on glass but will still wash off. It also marks well on room temperature foil and plastic bags. It doesn't work quite as well on cold items, so label before chilling.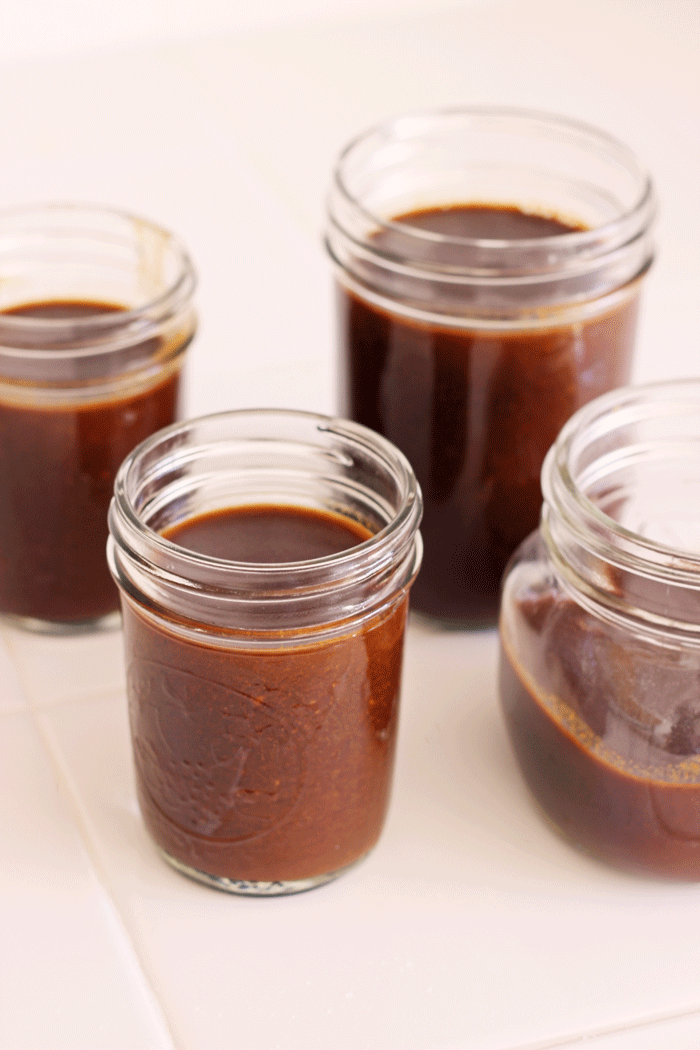 Freezer jars with plastic lids – I like to use glass jars with plastic lids to store sauces and soups. Since I started using this method for freezing in glass jars, I haven't had any jars break. Your mileage may vary, so weigh the risk before you decide.
A jar funnel – If you choose to store foods in glass jars, a jar funnel is super helpful to reduce spills and speed up your work.
Bag holder (Honorable mention) – I bought one of these a couple years ago because it looked really cool. Turns out I don't use it as much as I thought I would, and it's a pain to store. But, it is cool. Though you can use a bowl to support the food just as much as this holder thingy. Just more dishes. Again with the dishes!
Have you got any favorite freezer cooking tools?
Let me know your favorites so I can try them out, too!