Can you picture a scenario where you cook once and eat three nights in row without a lot of extra work? Use this strategy to save time in the kitchen.
How can you be more efficient in the kitchen?
How can you stretch your grocery dollar?
How can you make the most of your minutes?
Believe it or not, there are easy ways for you to save time, avoid food waste, and generally be more efficient in the kitchen!
February's theme in this year's Grocery Savings Challenges is to save time in the kitchen, so let's talk about this valuable Cook Once strategy.
Cook Once, Enjoy Three Dinners
Time is precious. Time to cook even more so.
It's important to make the most of the food we cook. That's why the whole Cook Once, Eat Three Times practice is a great one for you to learn. It will save you time and money.
The Cook Once, Eat Three Times strategy is this:
Cook a large protein, such as a pot roast or roast chicken. Serve it one night as a main dish.
Serve it twice more as part of other meals, such as a pot pie, soup, casserole, or salad.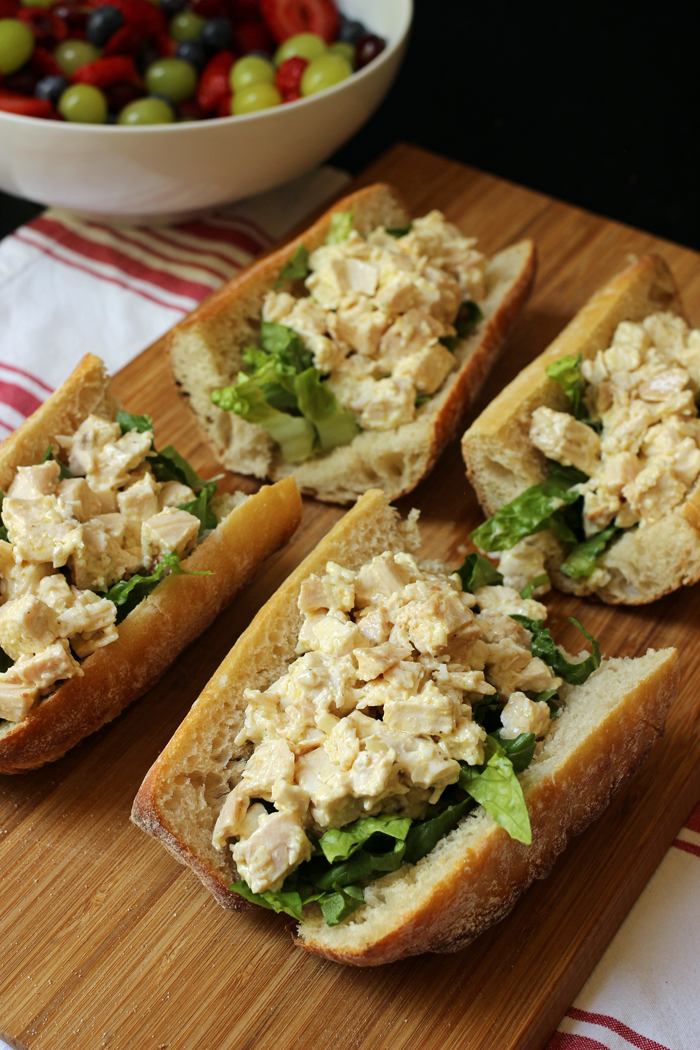 Cook One Chicken, Eat Three Dinners
Consider this scenario: Whole chickens were on sale at ALDI last week for 79 cents/pound. Buy two 5-pounders (about $8) and roast them.
Enjoy Roast Chicken with mashed potatoes and gravy and steamed carrots one night.
The next night serve Chicken Pot Pie and the following evening enjoy Chicken Noodle Soup.
The beauty of this scenario is that you can do the bulk of the prep work the first night and kick back the next two nights. Here's how:
Night 1 Prep:
While the chickens are roasting, prepare the pie crust.
Then as you peel and chop carrots, make extra for the pot pies and shred a couple for the chicken noodle soup.
While you have the grater out, shred the onion and zucchini for the soup and place all the shredded veggies in a Tupperware and stow it in the fridge.
Since the peeler is already out, peel lots of potatoes. Reserved enough boiled potatoes for the pot pies and mash the rest for the first night's dinner.
When you make the gravy, make enough for the roast chicken dinner and extra to go in the pot pies. Use the gravy recipe here; make double.
After dinner on Night 1
After you enjoy your roast chicken, remove the meat from the bones and start the chicken stock to cook in the crockpot overnight.
Chop the meat and divide it into portions: for pie and for soup.
Assembled the potpie filling and stow it in the fridge.
Refrigerate the soup portion for night three.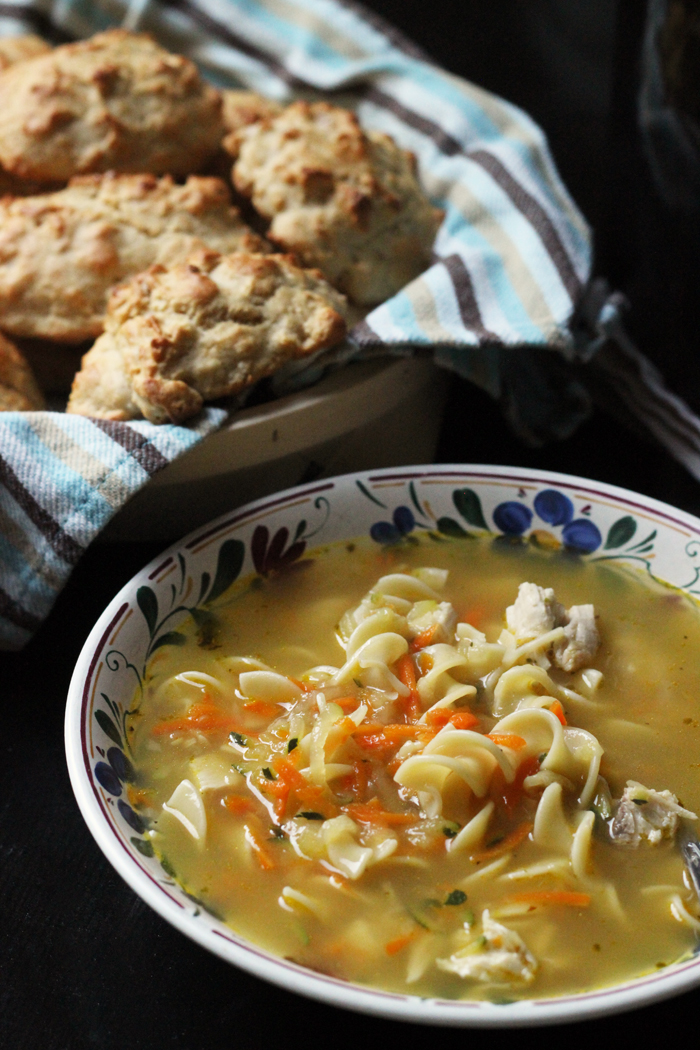 Day Two
In the morning, strain the stock and refrigerate it, covered.
That night, since you already have your pie crusts, chicken, carrots, potatoes, and gravy prepped, all you need to do is assemble the pot pie and bake.
If you're not planning on serving them this night, you can easily freeze the pie for a future dinner.
Day Three
About an hour before dinner, assemble the soup. The veggies, chicken, and stock are already prepped. A quick saute, stir, boil, add noodles and it will be ready in about 20 minutes.
Serve with grilled cheese sandwiches or simple saltines and butter.

How else can you cook once and eat three times?
You can do this same thing with lots of other meals.
A beef pot roast can become tacos and Beef and Barley soup on later nights.
Bean and Rice bowls can become sides to enchiladas and then on a subsequent night be added to soup.
A pork roast transforms easily into BBQ sandwiches and chili.
Roasted veggies can be an elegant side dish to grilled meats and then be added to quesadillas, pizza, or minestrone later on.
Grilled Tri-tip makes for great sandwiches and taco filling on subsequent nights.

A Word About Leftovers
I've met people in my travels who had no qualms about eating week-old leftovers or take-out that had sat in the car overnight. What you do is your business, but if you're feeding other people, particularly pregnant women, young children and elderly folk, you may want to reconsider the safety of some of your practices.
A general rule of thumb that I learned in catering was not to serve something past its third day. The USDA says that prepped food is good under proper refrigeration for FOUR DAYS.
No weeklong leftovers. No in-car storage.
Having a meal plan posted on your refrigerator will help you remember when you made a certain dish. Keep a sharpie in the kitchen to mark dishes with the date they're made.
If in doubt, throw it out.
The USDA has a great chart that tells you practically everything you need to know about the Basics for Handling Food Safely.
How do you make Cook Once work for you?