I'm super excited to tell you about my new cookbook, Good Cheap Eats Dinner in 30 Minutes or Less. It's being released on Tuesday!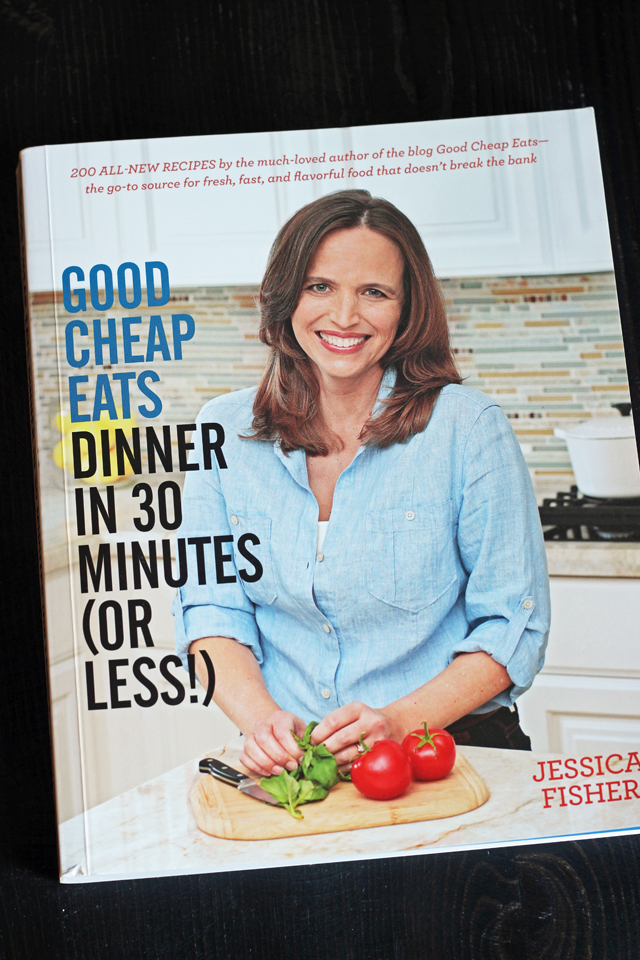 I've been keeping this a little hush-hush for awhile because I find it really annoying to hear about a book that you have to wait six months to read. There is something to be said for instant gratification. Am I right?
Some of you noticed the sly little hint I dropped a few weeks ago in this post. And if you get the Good Cheap Eats newsletter, you might have heard the news.
I can't keep the secret any longer, though. The book ships in just a few days!
This new cook book, Good Cheap Eats Dinner in 30 Minutes or Less, is designed for the busy home cook who doesn't want to eat crap, spend a lot of money, or take a lot of time.
I mean, Chicken Tikka Masala and Coconut Rice  that you can make in half an hour? Sign me up!
Good Cheap Eats Dinner in 30 Minutes or Less
Like all my books, this one is made up of recipes that passed muster with one man and six kids of varying palates. And like all my books, it's almost a member of the family.
What's different about this book?
Each of my four cookbooks has been focused on a special theme: freezer-friendly, juices, budget-cooking. This book is all about the quick fix you can afford.
What you'll get are wholesome, home cooked meals that won't take much time to prepare. No processed ingredients, just fresh real food that you can cook real quick. Without going broke.
What you won't get is canned cream of mushroom soup dumped over chicken and sprinkled with crushed nuclear cheeze bits. Not that there's anything wrong with that!
But the point is that you'll be enjoying affordable, wholesome food in a flash, an upgrade over fast-food or any variety of expensive or unhealthful alternatives.
Want a peek inside?
The chapters are broken down by cooking methods, such as:
Quick Casseroles, Bakes, and Broils
Breakneck Sandwiches and Burgers
Snappy Sautes, Skillets, and Other Stovetop Specials
(And yes, I do have a thing for alliteration.)
(And yes, I needed the hacky sack to hold the book open. Hacky sack not included in purchase.)

As I've said before the introduction of a cookbook is really important! The front matter explains how the recipes are configured and communicates the spirit of the recipe collection. I hope you'll take the minute or two it takes to read it. It contains a lot of information in an itty bitty storage space.
The over 200 recipes are all budget-friendly, quick to prepare, and minimally processed. They are labeled (make-ahead, gluten-free, dairy-free, meatless, and freezer-friendly) to make it easy to accommodate for special needs or schedules.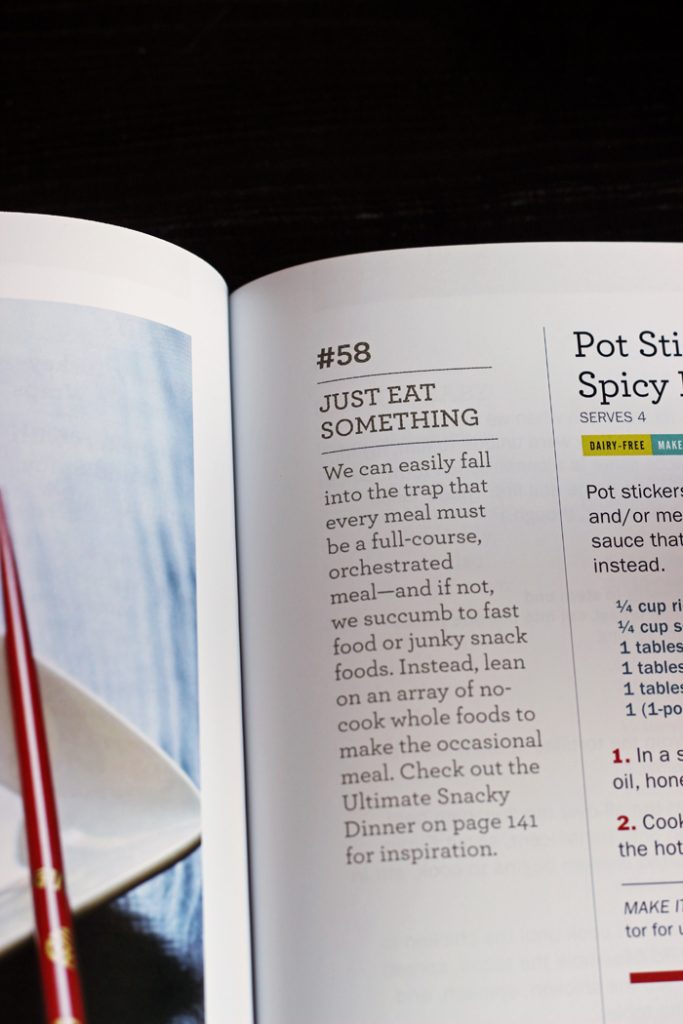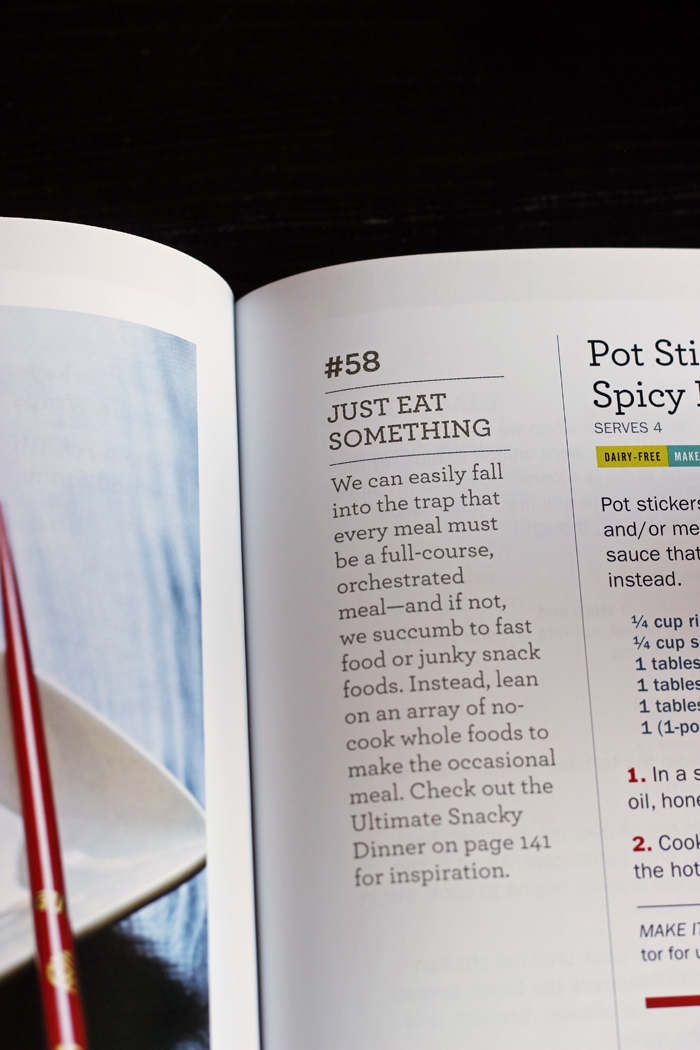 Time-saving tips are peppered throughout the book to help you expand your knowledge and increase your efficiency in the kitchen.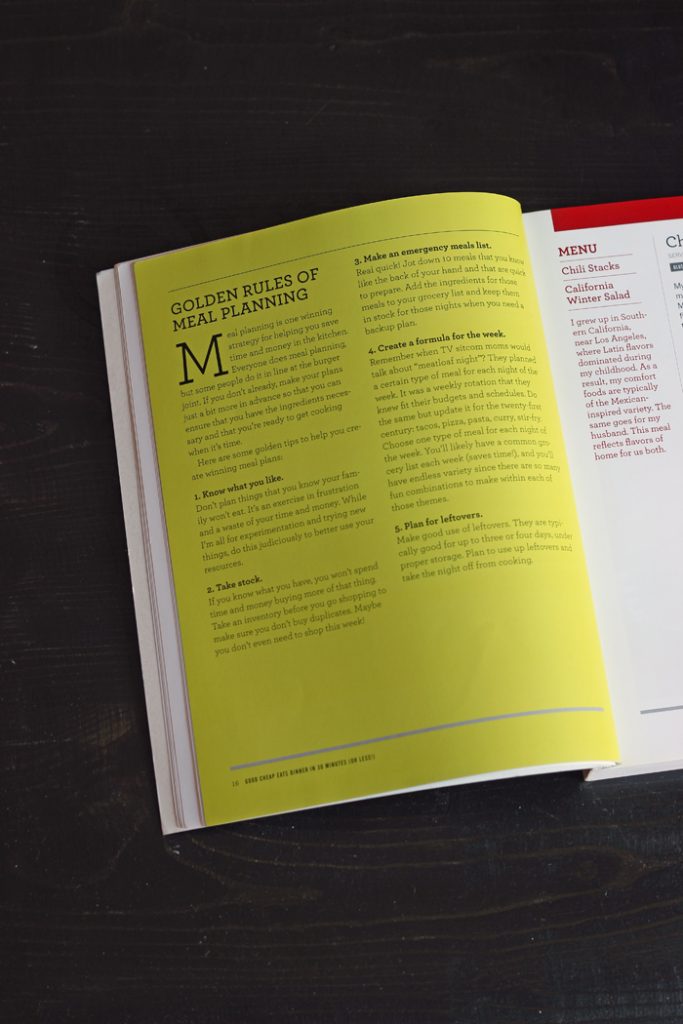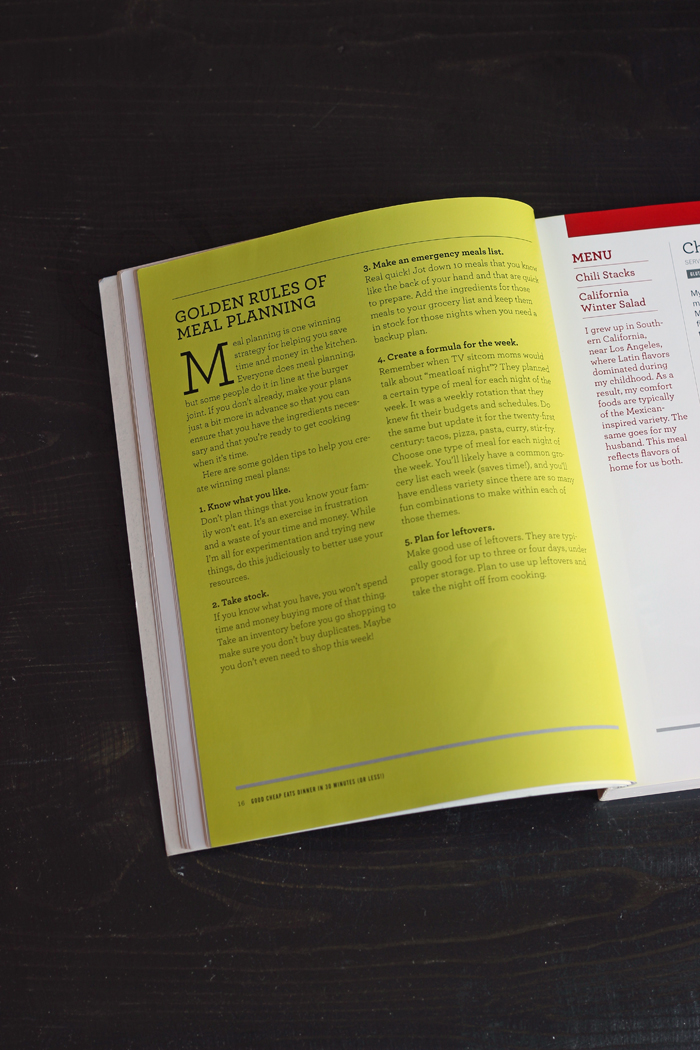 Longer sections within the book expand on topics that will help you eat well, save money, and feel confident about your skills in the kitchen.
A recent review from a young man working in the tech industry stated that philosophy of the book "solves the problem of millennials' fear of and/or disinterest in cooking." Amen, Hallelujah. I want everyone to know how to cook for themselves and enjoy it!
Read: you've got your holiday gift list covered for all the bachelors, college students, young marrieds, and young professionals in your life when you buy them this book.
The bonus Desserts chapter helps you create sweet endings to your meals. Because, yes, you really do need Strawberries, Cookies, and Cream, in your life. Trust me on this. It is so amazingly good.
So, there's your little sneak peek. My preorders from Amazon are arriving on release date, September 8; that's Tuesday. You won't have long to wait!