Are you always "too busy" to cook? Here's how you can be more efficient in the kitchen and find more time to cook.
You may love to cook. (Sometimes?)
You may love to eat. (Who doesn't?)
And you may love to spend time with family, pursue hobbies and interests, and work, of course, so you can keep the lights on.
Sometimes these all converge into a happy cacophony of meals made and bills paid.
And sometimes, not.
Sometimes life gets so busy that something has to give.
Certainly, you've gotta eat. And let's face it: getting the bills paid is a mandatory part of life. So the cooking? Well…
Sometimes the cooking part of life gets the short end of the stick.
Sometimes you're too busy to cook.
That wouldn't be so bad. There are plenty of restaurants in the world, but man cannot live on Big Macs alone.
Not if he doesn't want to have a heart attack or go broke, he doesn't.
That's why having an efficient kitchen is so important — and why we are doing the Efficient Kitchen Challenge this month.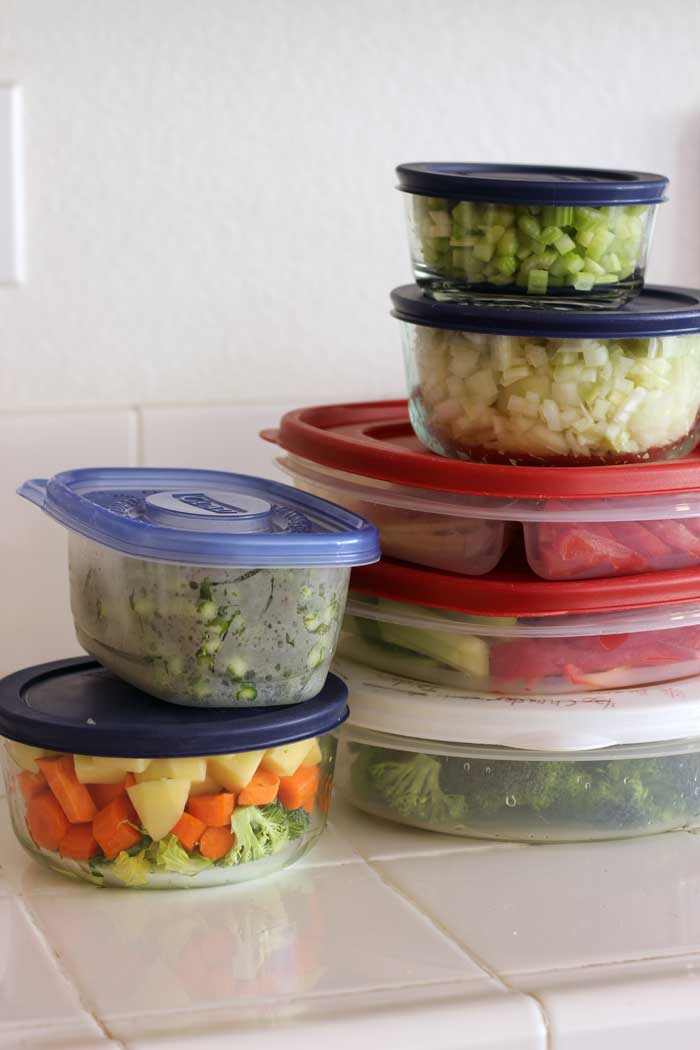 Time is Money.
If you can be more efficient in the kitchen you can save time, avoid waste, and enjoy fantastic meals — all while keeping the lights on and maybe even saving some money for other important financial goals.
Don't get me wrong. I like takeout as well as the next guy, but I find that the most satisfying meals are the ones we eat at home.
An efficient kitchen is my answer.
What's an efficient kitchen?
Efficient kitchen? Sounds like something out of The Jetsons, doesn't it?
Check it out:
ef·fi·cient
adj \i-'fi-sh?nt\
productive of desired effects; especially : productive without waste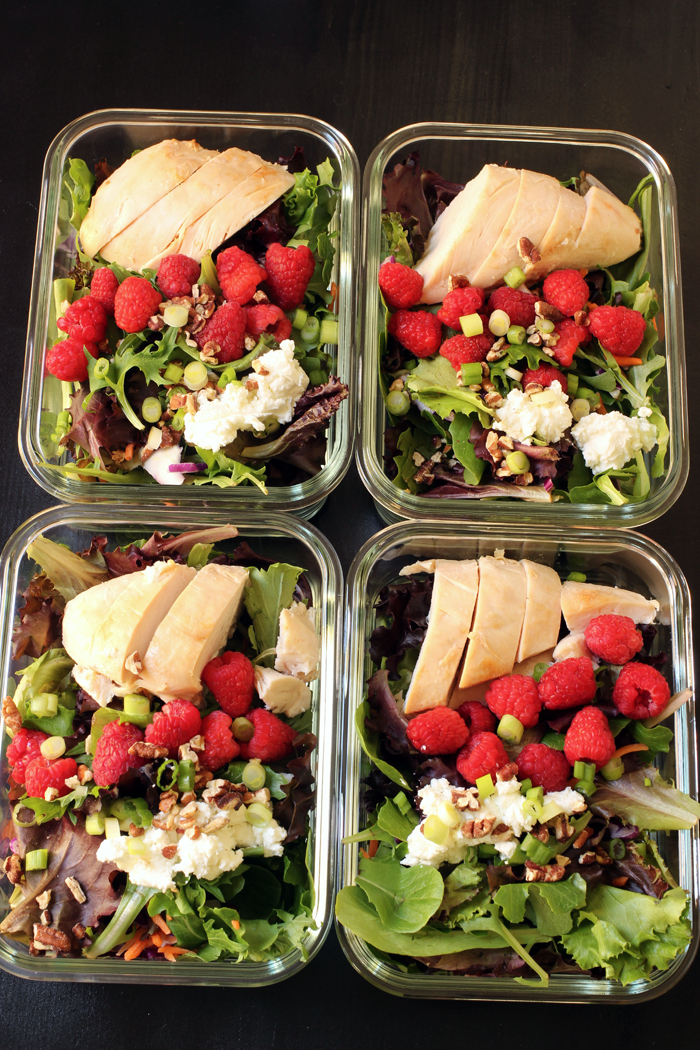 An efficient kitchen produces desired effects without waste.
Booyah! That's what I want, don't you?
And really, that's the driving force behind Good Cheap Eats: great food without wasting time, money, or food.
And without leaving you feeling wasted.
The efficient kitchen is one in which these resources are not wasted, but instead work together to create tasty, nourishing food for you and those you love.
Without wearing you out.
So, how can you find more time to cook?
1. Meal Planning will give you more time to cook.
How much time do we waste staring into the depths of the fridge wondering what to cook for supper, or worse, driving to the store without an idea in our heads of what to buy?
Meal planning can save you time! Not only will it eliminate that evening scramble, but when you ramp up your meal planning, you can get more efficient in the kitchen.
Here's what I mean:
Plan meals you like.
Whether you plan for just a few days, a week, or even a month, determining your menu plan in advance can save you a lot of time, frustration, and money. You'll know what to buy, what to cook, and what to serve.
Dinnertime prep will be like a walk in the park, especially if you plan meals you like.
When you plan meals that everyone enjoys, you look forward to eating it and therefore prepping it, and leftovers aren't a hassle to use up.
Plan meals that build on one another.
There's no law that says you need spend hours in the kitchen every day to serve a great meal. Plan meals that build on one another. Cook once, but enjoy multiple meals from that work.
Plan meals using time-saving systems.
Make-ahead meals, Instant Pot recipes, and 30-minute meals can all help you save time in the kitchen. Plan these kinds of meals so that you know you'll be in and out of the kitchen lickety-split.
Remember there are kitchen gadgets that can help you make quick work in the kitchen, too!
An immersion blender can smooth a soup or sauce quicker than you can get the upright blender out of the cabinet. A bread machine can prep pizza dough while you tackle another job. A slow cooker can simmer a delicious stew while you go about your business away from home for the day.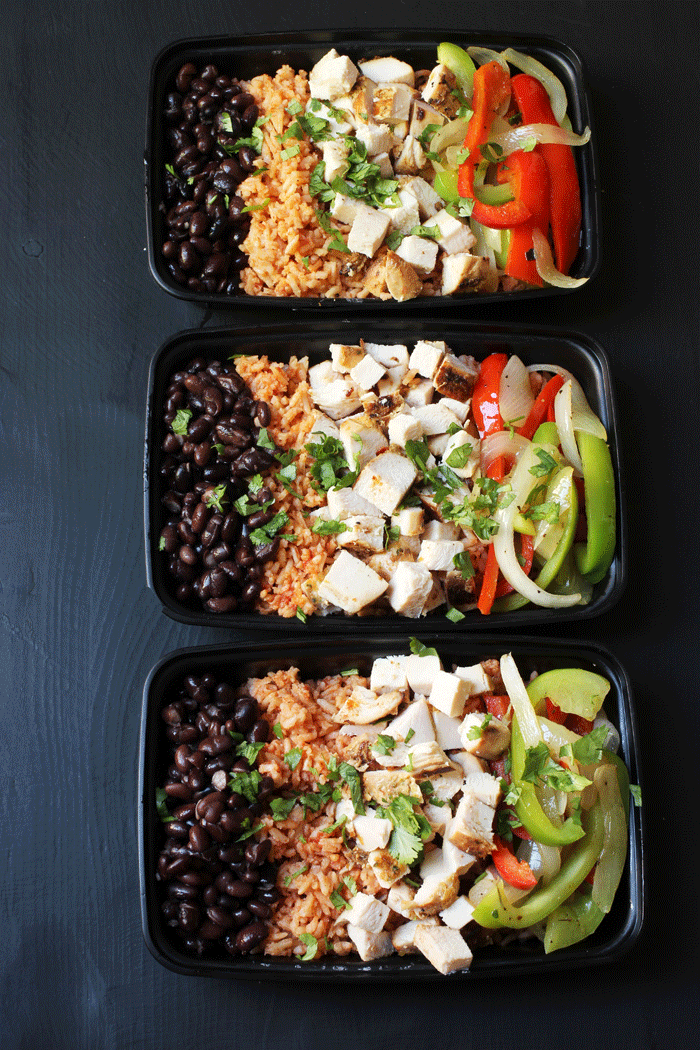 2. Meal Prep.
Whether you prepare entire meals or meal components, meal prep can help you save loads of time in the kitchen because you'll be able to prep food when you have time so that it's ready to go when you're in a rush.
Meal prep can be as simple as a stash of Chicken Fajita Burritos that You Can Freeze. Having just a few things tucked away for quick meals will save you time prepping — standing in line at the taco place.
As you make your meal plan for the next few days, consider which items can be prepped in advance. Something as small as chopping onions and carrots can easily shave time off your dinner time cooking session.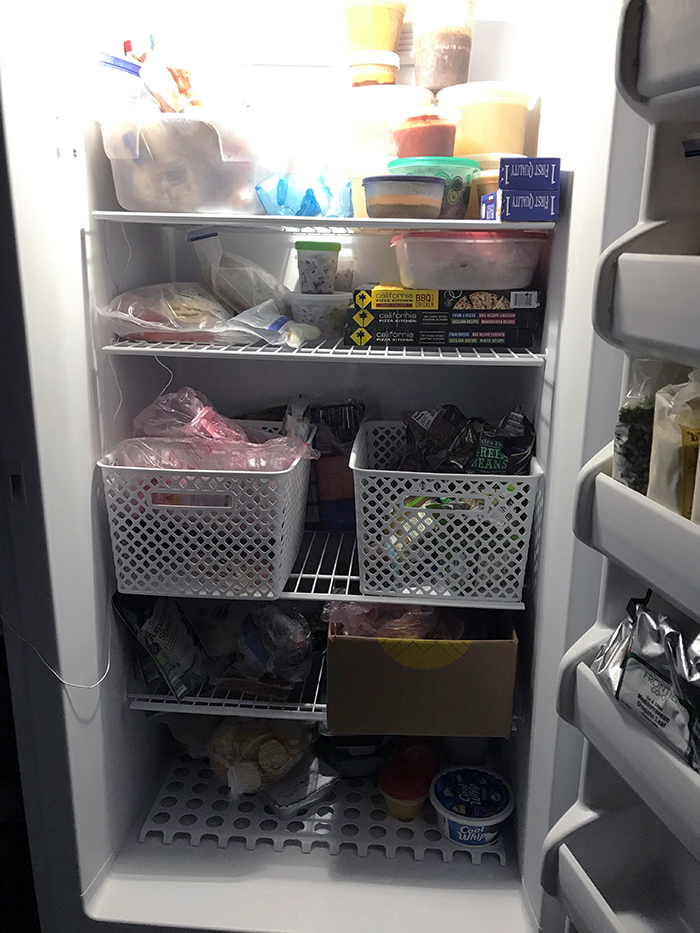 3. Use what you have.
As last month's Pantry Challenge proved to so many of us, we have a wealth of great meals right under our own roofs! In fact, some of you are carrying the challenge into February because your blessings are overflowing your cupboards.
It's in our best interests — and that of our budgets — to make sure that we are using what we have.
Not only do we save money by not buying more than we need, but we also make sure that what we already have doesn't go to waste.
You save time by not going shopping for more!
Using what you have includes leftovers. If you've got leftovers to eat up, don't spend time making more food.
Some leftovers, like these Poblano Chile Enchiladas, are definitely worth fighting over. Simply reheat and enjoy. Others can be reworked in a number of ways to give them new life.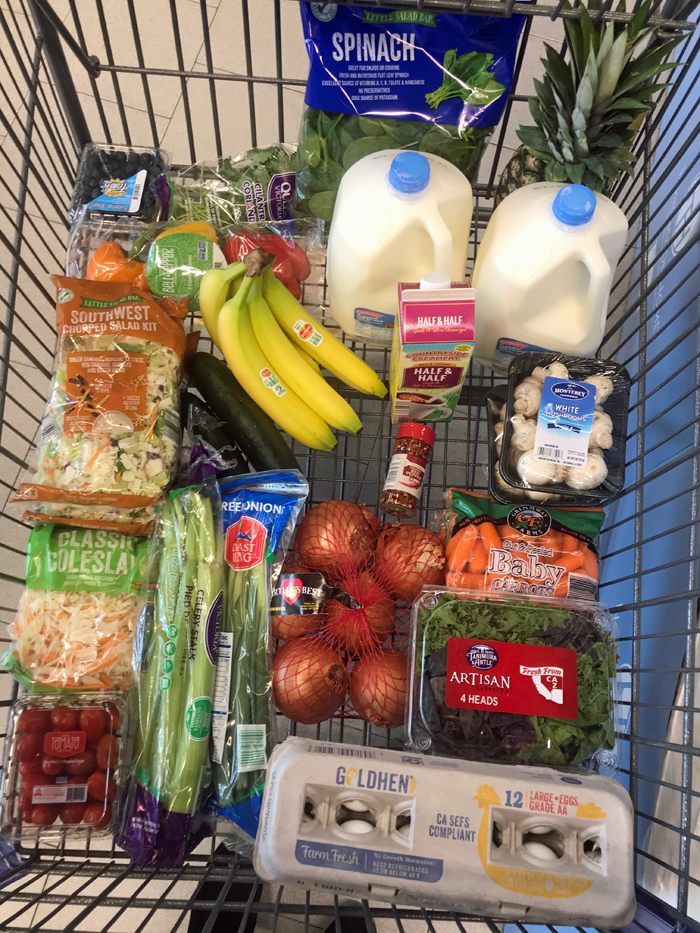 4. Grocery shop with intention.
There've been times when I just went aisle-by-aisle through the store, loading my cart with pantry staples that I knew we needed or even items that struck my fancy. Those grocery shopping trips are rare now as I realize that they take more time and cost more money.
Grocery shopping with a list in hand is a way to curb excess spending and to make sure you have the ingredients you need when you get around to cooking. Plus, you get in and out of the store more quickly!
Shop with intention so that you can use your time for cooking, and more importantly, eating!
What helps YOU find time to cook?