Want to prepare wholesome family dinners but can't find the time? Check out these real food freezer meals your whole family will love.
This whole meal, except the broccoli, is freezer-friendly. Would you believe that? Tis true!
Spice-Rubbed Grilled Pork Tenderloin, Mashed Potato Casserole, Really Homemade Green Bean Casserole, and Easy Cranberry Sauce are all recipes that can be made in advance and stashed in the freezer.
As if that wasn't good enough, they're all real food recipes. No fake foods! No preservatives! No ingredients you can't pronounce!
Pretty perfect, eh?
When I was a child, I coveted the Goldfish crackers, chips, sodas, and Lunchables that the cool kids' moms packed in their lunches. While I loved tuna salad in a pita pocket, I didn't love standing out as weird.
Healthy wasn't cool back then. Sorry, Mom.
As a newlywed, I thought that buying frozen dinners and gourmet items was a sign of affluence. Apparently, I watched too much TV. To buy a package of cookies was an extreme luxury.
What can I say, except that I'd been duped? We all know that homemade cookies rock anything in a package!
I mistakenly believed that processed foods were the thing to desire. All the same, I made things from scratch because I knew they were cheaper to make. Friends thought I was being a food snob, teasing me about being Holly Homemaker. Ha!
Yes, I was a confused young woman. When I started couponing like a fiend in 2007/2008, I had mixed feelings about all the free, but processed foods I was bringing home. In a way, I felt like one of the cool moms that I could provide my kids with Lunchables, chicken nuggets, soda, and sugared cereals. Yet, there was this nagging feeling that this wasn't really good for us.
But, it was free!
Once we paid off our debts and I started researching more about nutrition and the American food market, I realized that I had been wrong in thinking processed was better in any way, shape, or form.
Don't get me wrong; I am still tempted to buy processed items because somedays my to-do list wants to choke me. Processed convenience items can fill the gap between the amount of time you have and the brains cells that are left.
But what if we could have the best of both worlds?
Freezer meals can take the place of those processed convenience items. We can feed our family better meals without all the hassle that comes with cooking a big meal three times a day. I truly believe that we could revolutionize the American diet if we made the kitchen work easier.
7 Real Food Freezer Meals Your Family Will Love
Here are seven REAL FOOD freezer meal ideas that will not only help you feed your family good food, but you can prep it in advance when it's more convenient for you to do so.
Not only are they freezer-friendly and made without processed ingredients, but they can also be made gluten- and dairy-free, perfect for a Whole 30 or other special diet.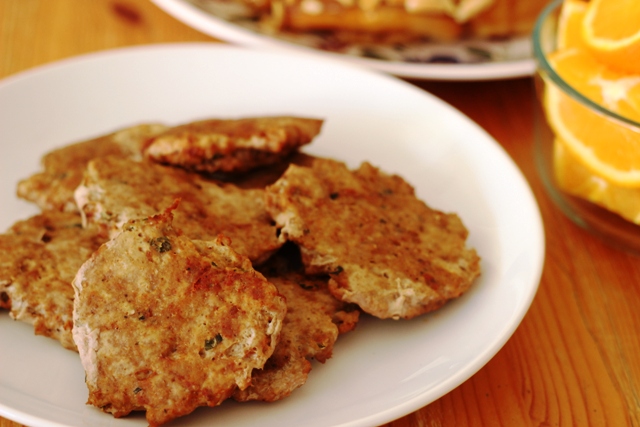 Forget commercial breakfast sausage with all their funky additives. You can quickly and easily mix up these turkey sausage patties.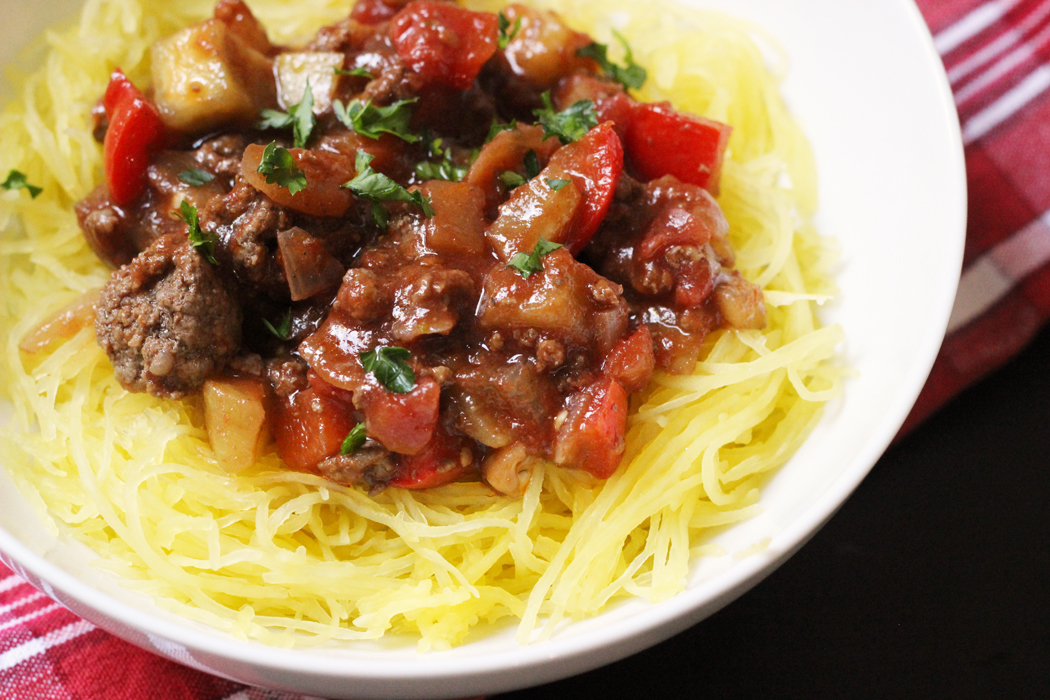 This easy meat sauce is chock full of vegetables. My family doesn't really notice it, particularly when I use it in lasagna.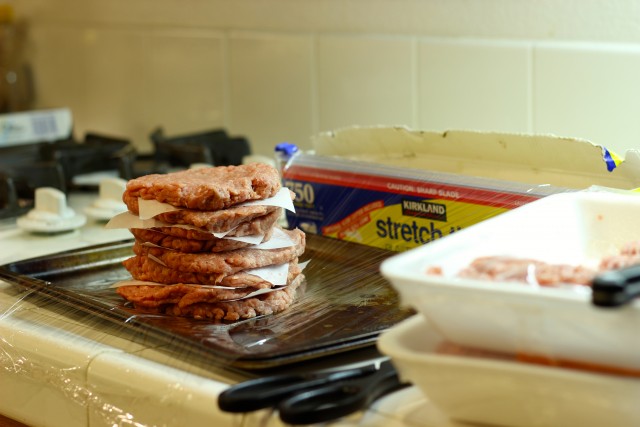 How often do we run for takeout burgers when we can make them healthier and cheaper at home? If you form your patties and freeze them — and even bake your own buns, you can make burger night happen quickly and easily.
For a low-carb option, serve the patties wrapped in lettuce leaves or open-faced atop a grilled portobello mushroom.
Learn how to make burger patties for the freezer.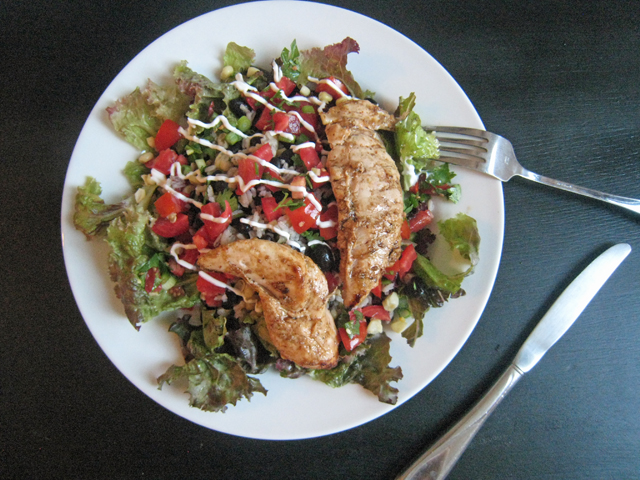 This easy chicken marinade does call for salsa verde. I find it infinitely easier to buy a jar, but thankfully, Trader Joe's makes a very "clean" salsa verde with only real food ingredients. Serve the grilled chicken as a main dish or a filling for tacos or topping for salad. If it's not grill-friendly weather where you live, you can broil the chicken or sauté it in a skillet.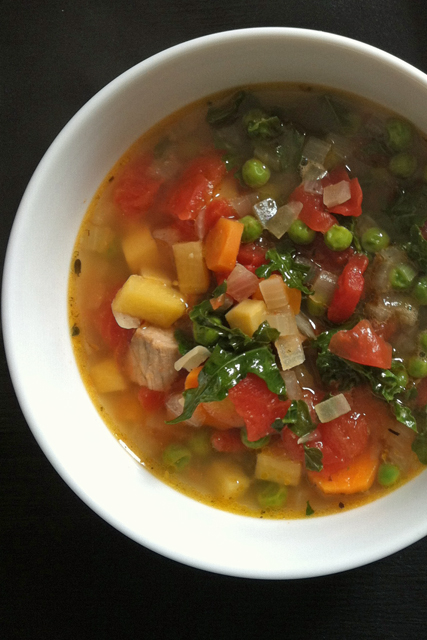 Soup is good food. This one is jam-packed with veg as well as lean beef. It comes together quickly and easily.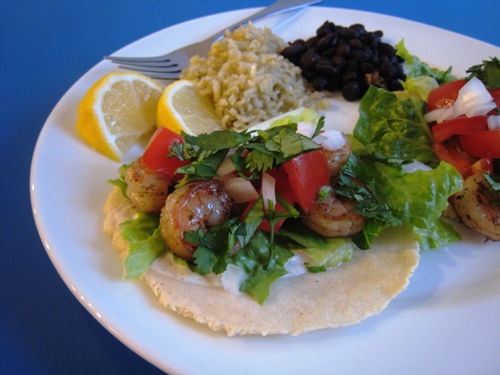 I never had seafood tacos until I moved back to California. Yep, despite living here my whole life previous, I'd never had a fish taco. I am smitten now. Make a freezer meal kit of spices and seafood so that you can pull these together quickly. For a low carb option, serve the filling in lettuce or cabbage leaves.
This soup makes good use of whatever veg you have on hand. Simmer them with spices and blend until smooth. It's a delicious way to enjoy vegetables, particularly for kids who don't like chunks.
What are YOUR favorite real food freezer meals?
Ready to get cooking, freezer cooking, that is?

Take the Freeze Your Assets workshop.

Over four weeks, I'll help you get organized so you can make freezer meals a regular part of your kitchen strategy.

Through a printable workbook, five learning modules, five 30-minute coaching calls, and a private chat group to share ideas, ask questions, and get personalized help, you'll up your freezer cooking game so you can save money, time, and a few brain cells.