Over on Life as MOM this week, I shared about our fourth baby's delivery and the things I've learned from motherhood. It was a close call. He was almost born in the car, the ER, and the elevator. But, we made it — with minutes to spare.
It was a crazy time. You can read that post here.
Also, significant of that birth was it was the first time that I planned ahead for good eating while I was in the hospital. I gave a close friend the care of my other three kids as well as instructions on what to pack in a cooler so that I could eat well. I cooked ahead so that she wouldn't have to, but I could eat some yummy stuff while I was stuck in the hospital.
9 Great Foods to Bring to a New Mom
In case you didn't know, new moms are ravenous. Buttered toast never tasted as good as it did after the birth of my first baby when a nurse brought me something to eat after a 24-hour labor.
I know from experience — six times over — that having delicious food brought in is a blessing, both in the hospital and once you're back at home.If you've got a friend or family member with a new babe in arms or about to, consider one of these great meals to deliver:
At the Hospital
Pack a cooler with these goodies. Be sure to include lots of fresh fruit — the more fiber the better! Bottled water and her favorite juices will help keep the new mama hydrated, too.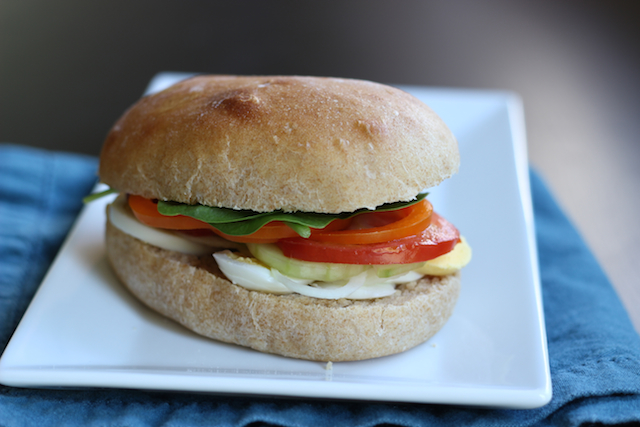 These Egg Plus Salad Sandwiches pack super well, just leave the vinaigrette on the side so the bread doesn't get soggy. They are fresh and light, but can give new parents the fuel they need to care for the new bambino.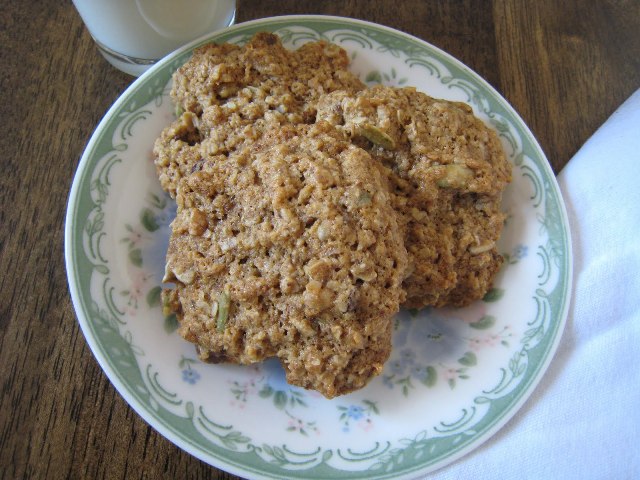 As a new mom, I devoured these Breakfast Cookies by the dozen. They freeze well, pack well, and taste, well, delicious! Be sure to pack extra for older siblings so they don't snag Mom's.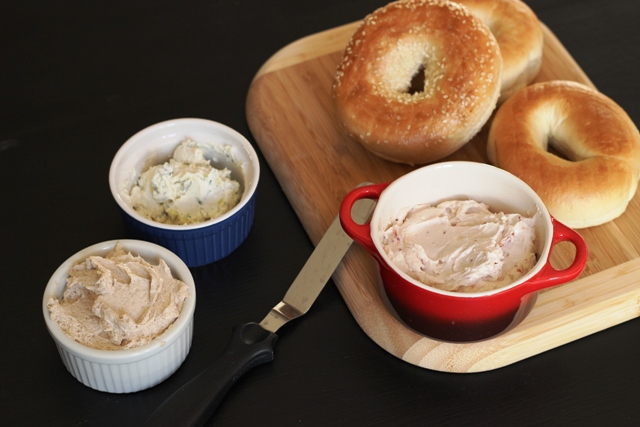 While a stop at the bagel shop on your way to the hospital is certainly convenient, the schmears you might buy are full of additives and way too expensive. Make your own Homemade Flavored Cream Cheese to supplement bakery bagels. Be sure to bring fruit along or sliced tomatoes and cukes if you're bringing a savory schmear. Bonus points for bringing whole grain bagels.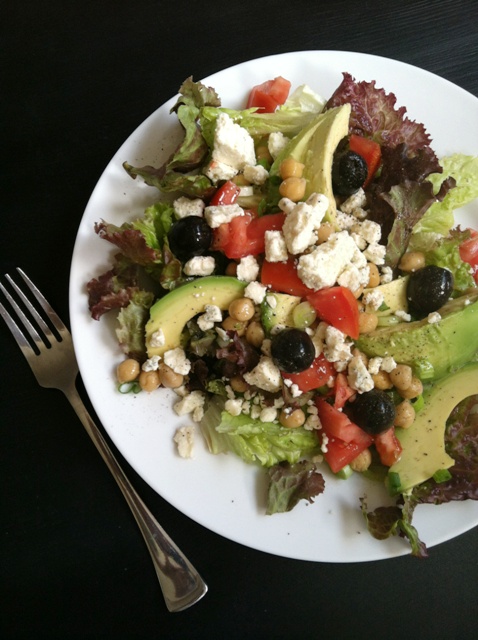 Hospitals vary in the restaurant services they offer. With my girls, I had awesome room service any time of day. Made me want to have another baby just for that stellar treatment! Not all new moms have the same great service or food. Bring this salad, my Go-To Salad which is full of flavor, fiber, and healthy fats.
Make it a little "more" by tossing on some hard-cooked eggs or grilled chicken.
At Home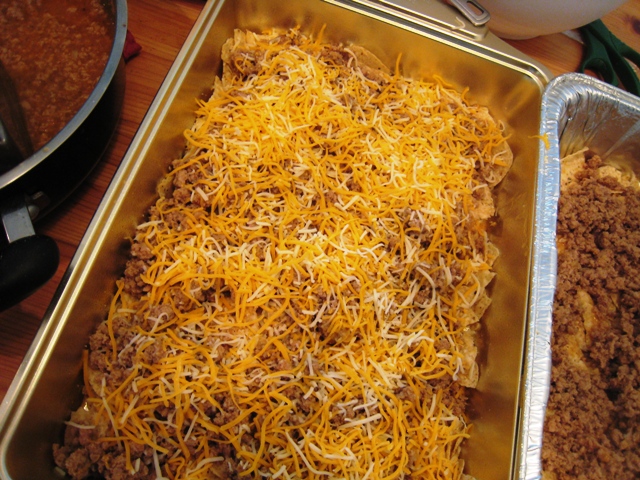 One of the biggest challenges I faced once I was home, was keeping my other kids fed and happy. While I loved the 2-weeks of meals that friends and church members provided, the kids were less than pleased to eat someone else's "weird food" every night. Props to my sister and others who made my own recipes for my kids!
I have yet to meet any kid who didn't love Lawnmower Taco. It's Mr. Picky's favorite dinner. Be sure to ask your friends how they feel about spicy foods postpartum. You can tone down the taco seasonings and pack salsa and salad on the side, so that folks can make it as spicy as they like.
Bonus: You can make this, freeze it, and stash it in your friend's freezer, so she has it to enjoy when she wants it.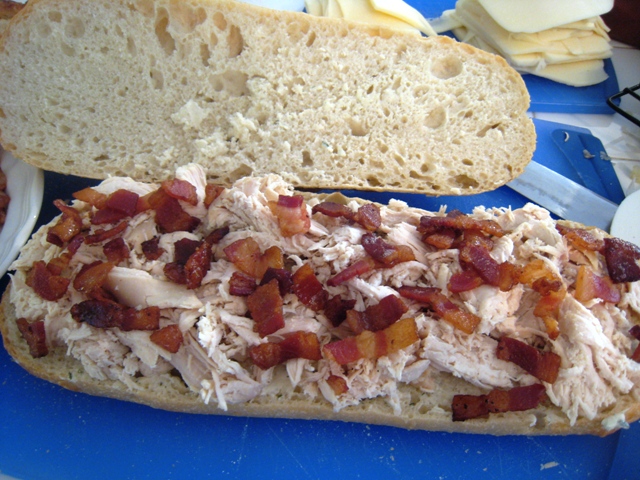 It's so exciting to hear that this Chicken Bacon Sub recipe is a regular on my readers' tables. It is so easy to assemble and freezes really well. Take it hot with a salad on the side, or take it frozen so they can reheat when they like. Just be sure to attach reheat instrux.
A good lasagne is a beautiful thing. This Fresh Basil and Garlic Chive Lasagne is one of those beautiful things. Rich and flavorful, it also freezes well, so you can take it as a gift for later or one to serve that night. Yummy!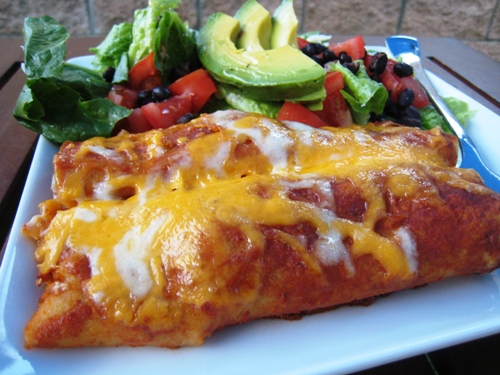 This was my first meal when I brought home my first baby. My landlady/neighbor/friend brought over Cheese Enchiladas for me as soon as we got home that first day. They are still one of my favorite foods. (The shredded beef version in my cookbook is also another new baby fave.)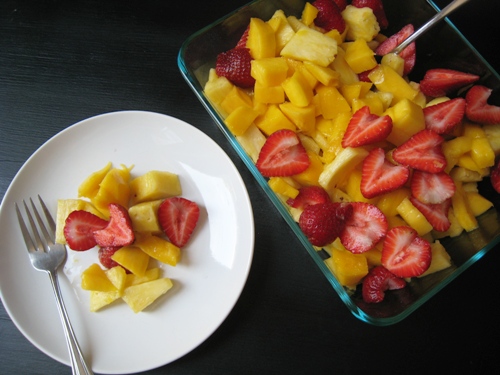 Be sure to bring a supply of fresh fruits and vegetables already prepped and ready to eat. This Easy Fruit Salad is a great one as is a Super Easy Veggie Tray.
Do YOU have a favorite dish to deliver?