Lawnmower Taco is super easy and freezer-friendly. It's perfect comfort food, rich in flavor, ground beef, shredded cheese, tortilla chips, and spices.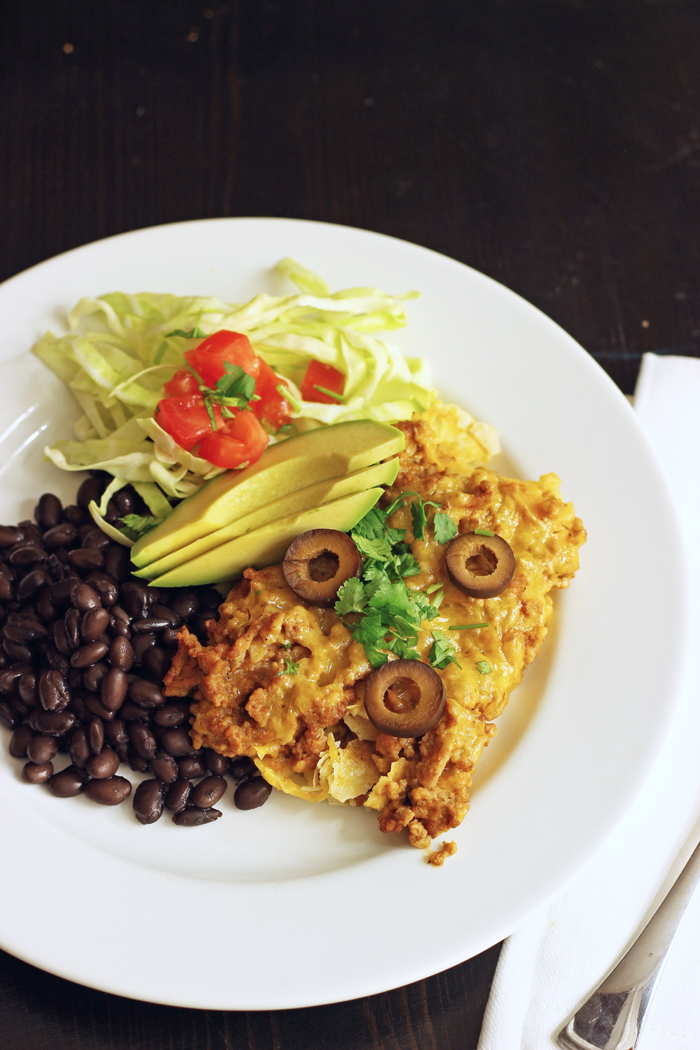 As I mentioned earlier this week, I planned several freezer meals using ground beef and turkey. Ground meats lend themselves so well to freezer cooking. Whether precooked or not, meals made with ground meat do really well.
Inexpensive Sources of Ground Beef
Note: These are price points from the day of posting in 2010. Prices of ground beef have increased over the last five years.
My target price for ground beef or turkey is $2 or less per pound. This is generally not possible to find in my area unless I find the meat on sale or marked down. Costco sells lean ground beef regularly for $2.99/pound, ground turkey for $2.29/pound. A good sale in these here parts runs about $1.99 per pound. This past week there was no good sale, so I bought a combination of turkey and beef at Costco. With that ten pounds, I prepared Round One of my June Freezer Cooking Plan.
I knew that I wanted to make a few more beef items later in the week, but unfortunately, Wednesday's sales weren't very promising. However, a trip to the grocery store on Wednesday night revealed a sweet deal. I found ten pounds of ground beef for $1.49! Whoo hoo!
Note: My current target price is $3.99/pound for organic ground beef which I typically buy at Costco. Bulk buying is an excellent way to get a good price and it motivates me to cook it all up at home.
Good Cooking

my original photo of Lawnmower Taco
So, once I found my beef for a good deal, I got to cooking. I did two rounds of freezer cooking.
Round One
Meat Sauce – I made a variation on my red sauce by adding cooked, ground  turkey. This simmered on the stove while I prepared the other items. Then, I divided it into quart containers, cooled them, and froze it.
Hamburgers – I used three pounds of ground beef and seasoned them with salt and pepper. Then I divided the meat into 12 portions and flattened them into patties. I flash froze them just until they wouldn't stick together in the freezer. Then I stored them in a gallon-size freezer bag.
Chimichangas – These are actually frozen burritos that we can microwave or crisp on the griddle at serving time. I used seasoned taco meat, homecooked pinto beans, and grated cheese. I soften the flour tortillas by warming them on the griddle so that they don't crack when they roll them. And I've found Steamy Kitchen's way of rolling eggrolls to be an excellent way to roll burritos. (Just imagine that her egg roll wrapper is round, not square. Watch my video here.) I stored these in freezer bags.
What the heck is Lawnmower Taco?
Lawnmower Taco – This is a simple casserole my kids love. We called it Lawnmower Taco since it, well, looks like a taco that got stuck in a lawnmower. It's a recipe that many of you have requested. How could I resist?
Lawnmower Taco is a favorite recipe in our family. It's a simple yet delicious taco casserole that my family gobbles down. That wasn't always the case. One young man in his picky phase refused to eat it.
FishPapa says, "What? It's just tacos I ran over with the lawnmower."
And the kid just gobbled it down! He's also really proud that he's responsible for the name.
Head here to watch the video tutorial of how to make Lawnmower Taco.
Lawnmower Taco
Lawnmower Taco is super easy, freezer-friendly, and totally delicious. Rich in flavor, it contains ground beef or turkey, shredded cheese, tortilla chips, and taco spices.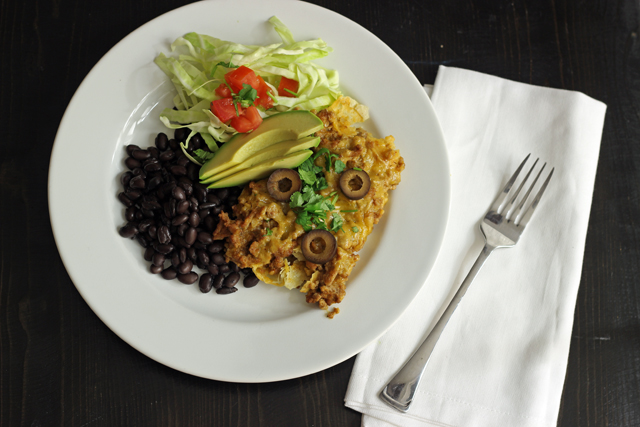 Preparation Time:15 minutes
Cook time:20 minutes
Total time:35 minutes
8 servings
Ingredients:
1 pound ground beef or turkey

1 to 2 tablespoons taco seasoning

1/4 cup flour

2 cups chicken or beef broth

9 ounces tortilla chips, crushed

2 cup grated cheese

For day of serving: shredded lettuce, salsa, sour cream, black olives
Instructions:

In large skillet, brown ground beef. Stir in taco seasoning. Sprinkle flour over top. Stir to combine.
Stir in broth and bring to a simmer. Simmer until sauce thickens.
Grease 9×13 inch baking pan. Place 1/2 of crushed chips across bottom of dish. Layer with half the meat sauce and then half the cheese. Repeat layers: chips, meat, cheese.
If cooking right away, place in 325° oven and bake for about 20 minutes or until bubbly.
If making as a freezer meal, do not bake. Instead, cover with foil, label, cool, and freeze. On serving day, thaw casserole and follow baking directions, adding up to 10 to 15 minutes baking time, depending on how cold or frozen the casserole is at the start.
Serve with toppings.
Originally published June 5, 2010. Updated May 6, 2017.