Seven moms chime in about the budget-friendly meals their kids like. Take note to avoid your next dinnertime bruhaha.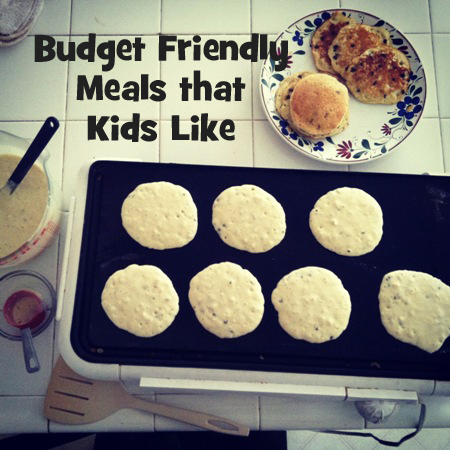 As a mom, I love to cook my family meals that they enjoy. One, it blesses them. Two, there are fewer battles if I've prepared something my family likes.
I'm thankful that as I work to clean up some of our poor eating habits, introduce more fruits and vegetables, and otherwise not be afraid of feeding my children what's good them, I also stumble across foods that they absolutely love.
Case in point: this past weekend I made Simple Bean Tostadas, a dish that 7 out of 8 FishFolk love. The lonely one? Well, he remembers it from our debt-fighting days and how I leaned on this meal up to three times a week. He wants meat on it if he's going to have it. Sigh. You can't please everyone, can you?
But, even Tostada Hater had to confess that I rocked the tortilla frying this time. Often the fried corn tortillas that we use as a base are a little rubbery, making it hard to eat. Tostadas should shatter, not tear. To combat this, I've often resorted to store-bought tostada shells. But, I cringe when I read the ingredients list. No more!
With an inch of oil in the pan, I fried several dozen tortillas until they were stiff. Then I baked them in the oven at 425 degrees for 5 to 7 minutes. They turned golden brown and they contributed the perfect "shatter" when bit into.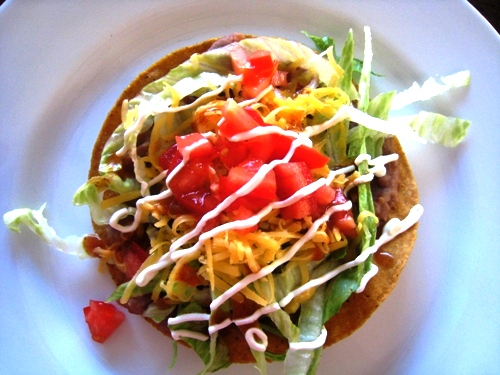 Unfortunately, my current diet prevents me from having indulged, but I felt the thrill of victory nonetheless. They were perfect tostadas — everyone said so. One child went so far as to say they were the best he'd ever eaten. Amen and amen.
It was also a super cheap eat, too. According to my calculations, this is how our meal broke down:
30 corn tortillas – $1.50
Homecooked Pinto Beans – $0.66
shredded hormone-free cheese – $2.00
lettuce – $0.50
sour cream – $0.25
Homemade Salsa – $0.25
light olive oil for frying – $1.00
Total to feed 7 people – $6.10
Total win! For my part, I ate leftovers, so our meal was easily under the $10 mark for a family of 8. A run to the border costs more than twice that for our family.
Make a list of budget-friendly meals that kids like.
Having a repertoire of good cheap eats is essential to our budget's survival. Last fall I made a list of 12 things I could make on the fly, meals to prepare when there's "nothing to eat". Life saver, I tell ya.
Here's a short list of other foods my kids will scarf down with little prompting:
What budget meal is a sure fire hit with everyone in your family?
I asked the Eat Well Spend Less crowd what their go-to budget meals were. What a fun assortment of choices and glimpses into someone else's kitchen!
Here's what they said:
Breakfast for dinner is always a hit here, and things like Oven Pancake, pancakes and waffles (with fried apples or fruit and yogurt), and eggs in a nest are easy to prepare, inexpensive and tasty to boot!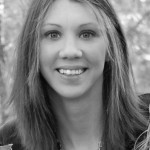 Homemade pancakes are a win for sure and spaghetti with homemade sauce is always a hit!
A simple French Lentil Soup is happily scooped up from the youngest to the oldest, including Baby Clara. I don't always prepare it with bacon, making it even more frugal, but homemade stock is a must. It's also a nourishing meal to throw together when there's seemingly 'nothing' to eat around the house.
Carrie from Denver Bargains:
Cottage Cheese Patties! It's a recipe from my husband's family, and may sound odd, but is really quite delicious and a family-pleaser. It's one of the very, very few non-meat meals that we enjoy.
Shaina from Food for My Family:
Fried rice is always a family favorite. We use leftover meat scraps for the protein, which works great as you can add chunks of beef , chicken, pork, or even a few shrimp if they're lying around uneaten, and we tend to scavenge through the refrigerator to use up all the leftover fresh vegetables. It works as a catchall for all the odds and ends before we head out to restock, and I can make it a quick and easy meal by planning ahead during a different meal and having my rice cooked and ready to go in the refrigerator (cold rice works best for stir frying).
Katie from Kitchen Stewardship:
Cream of potato/vegetable soup is a favorite all around, and it's a great way to use up little bits and ends of cooked veggies, plus it's meatless so quite frugal.
Also anything that has the words "pizza" or "chips" in it gets my kids going: "We're having Mexican pizzas tonight." Yayyyyyy! (thinking: open-faced quesadillas because we have a bit of leftover refried beans and not enough tortillas for tacos…)

Want to know more kitchen tips and frugal ideas?
We're taking this Q&A around the blogosphere this week. Each of the Eat Well, Spend Less bloggers posed a different question about how we feed our families and stay under budget. The answers are fascinating! Hop around and see what deep, dark secrets we're revealing.
What's a budget-friendly meal that YOUR kids like?