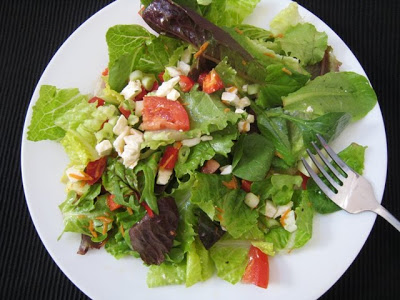 Ever since I can remember, I've always loved salads. I don't mean like. I mean love, as in looooooooove.
Yeah, my husband thinks its kinda weird. As did my college roommate. But, most days I would rather have a salad than anything else. It feels healthy even when I glob on tons of ranch dressing and shredded cheese. And it can be healthy when I exercise a little self-control.
If you're not sure how to build a great salad, well, then today's the day to learn how.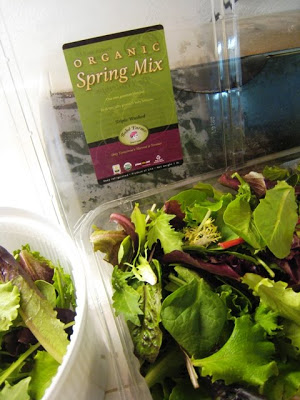 Greens
Start with a bed of greens. When I was growing up, that meant iceberg. But farmers' markets and modern grocery stores have opened the culinary horizons over the years. Romaine, green leaf, red leaf, and butter are common lettuces. But, you can also work in frisee, spinach, cabbage, radicchio, and chicory. Experiment until you find the combinations and flavors you like the best.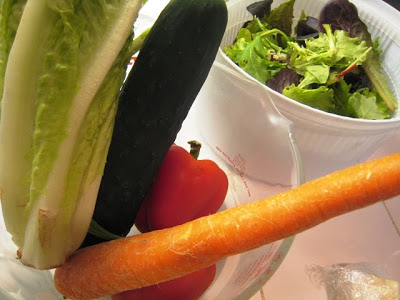 Flavors
It sounds a little vague – flavors. But, salad add-ins are what give the salad its character. You can go with fruit like apple slices and dried cranberries or stick with the veggies and add avocado, carrots, tomatoes, cucumbers, olives, onion, etc. Try different combinations until you discover your favorites. And then try some new ones, just 'cause.
Proteins
Real men do eat salad, especially if there's some protein around. Cheese, hardboiled egg, beans, and meats are great to help fill you up and make a salad into a meal.
Dressing
I usually make my own dressings. It's not hard at all. Some of my favorites are Ranch, Yogurt Dill, and Herbed Vinaigrette. But, if you have a favorite bottled dressing, stick with it. It's always nice to have ready made on hand.
Crunch
Top your salad with some kind of crunch. Nuts, croutons, and seeds are great salad toppers that add texture and flavor.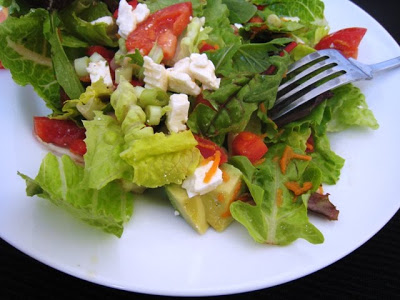 There really is no limit to what you can make into a salad.
How Do YOU Build a Salad?
Want the dish on delicious ways to act your wage? Subscribe to GCE in a reader or via email.