Want to save money, eat better, and avoid the takeout line? Make a week of lunches! I do this almost every week and it pays off. Here's how you can, too.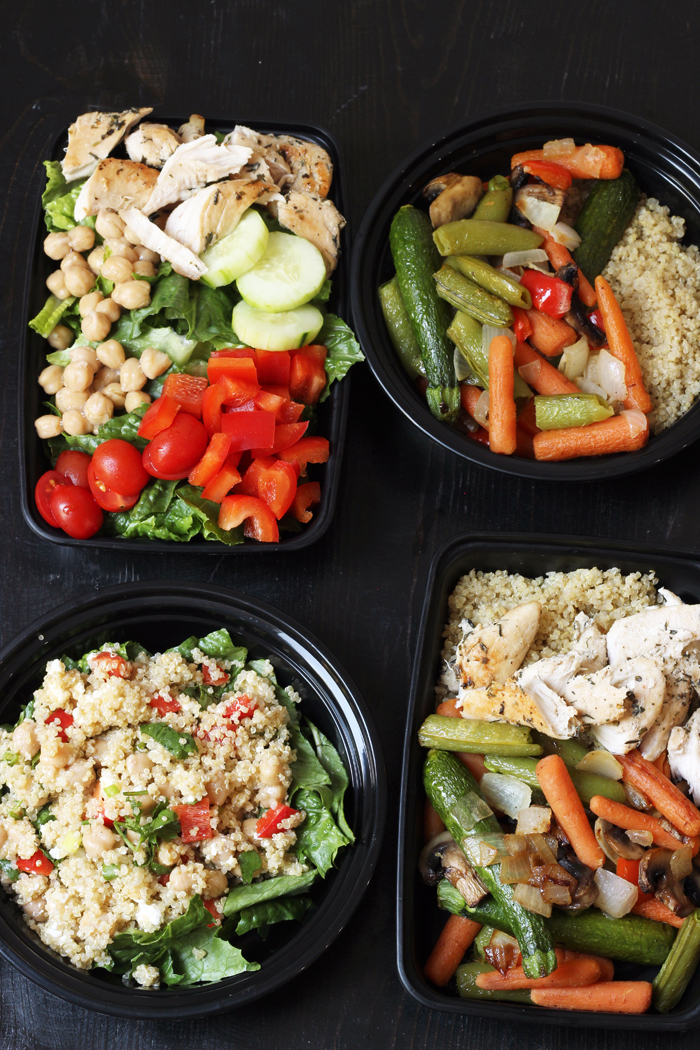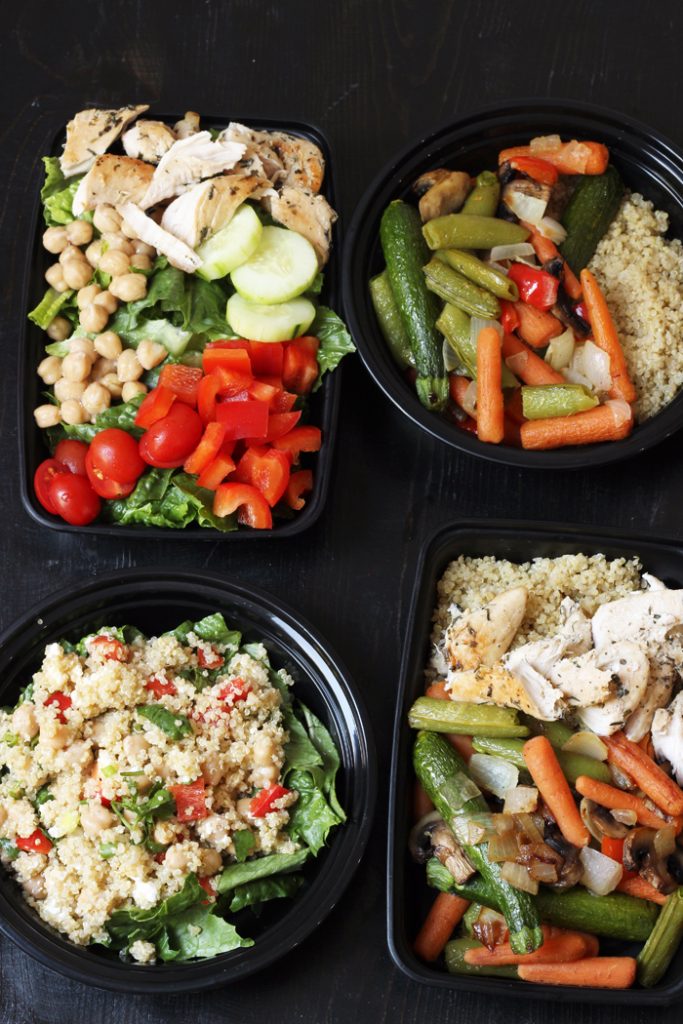 At the start of each work week, I spend a couple hours in the kitchen, prepping lunches for the days ahead. Believe it or not, these are not school lunches for the kids, but work lunches for us adults.
My husband's work provides employees with access to a microwave and refrigerator. He has a 30-minute break for lunch. I work at home while homeschooling my kids. My break is even shorter. It helps us both that I make a week of lunches at one time. Not only do we save money, but we eat better, too.
I've shared my lunch prep sessions here and there on instagram, and I've generalized about weekly meal prep, but I haven't written a full-blown post about how I make a week of lunches. Due to popular demand, this is that post.
How to Make a Week of Lunches & Save Money
While my methods may vary a bit from week to week, I do have a basic formula. Here's how it goes.
1. Make a meal plan.
My lunch meal plan is nowhere near as elaborate as our weekly dinner plan might be. I basically ask my husband what sounds interesting to him. He's okay with eating the same thing twice a week, so I usually choose two lunch menus and double them.
I want our food to be fresh so I only pack four day's worth of lunches on a Sunday night. Those get us through lunch on Thursday. To push it to Friday goes against my 4-day "leftover" rule.
My husband likes to go out to lunch on Friday with our college son, so it works out. I also have sent bags of frozen burritos with him to stash in the freezer there.
If you want five days of lunches AND to follow my 4-day rule, do the meal prep on Monday morning. Then you're good for all five days of the week. Alternatively, you can choose items that freeze well, like the aforementioned burritos.
Some of the healthier items that pack well include:
Taco Salad
Salad with Chicken and Vegetables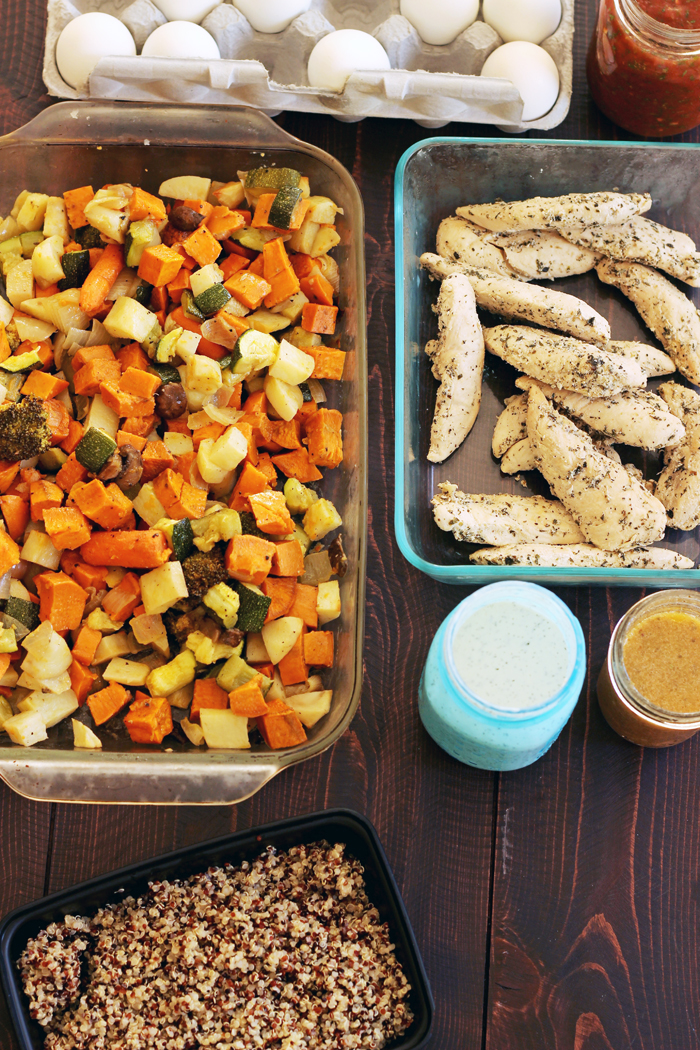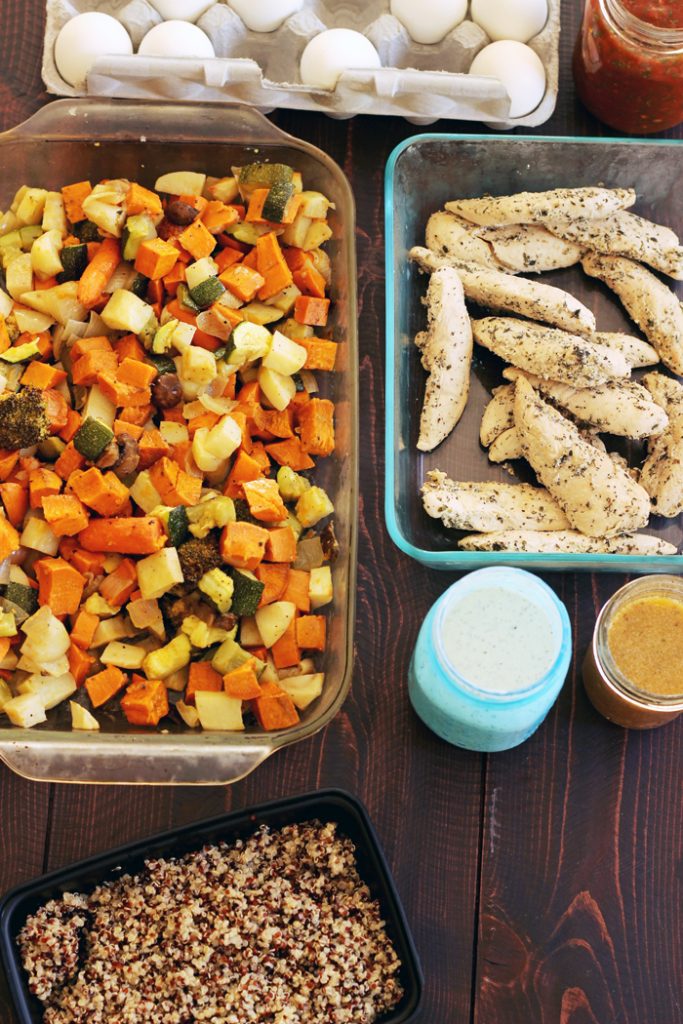 2. Go shopping.
Obviously, you'll save money if you pack what's already at home in the cupboards as opposed to shopping for more food besides what you already own.
That said, I make an extra effort with lunches to make them appealing. While certain leftovers are in high demand around here, not all are. I want lunch for me and for my husband to be a nice little respite in the day.
I typically do one big shop on Sunday morning or afternoon. When I come home, I prep it all for the week's lunches.
3. Chop, chop, chop.
Since we want to focus on vegetables for lunch time, either as salads or roasted veggies, I do a fair amount of chopping, but not too much; I want quick and easy after all. Sometimes I buy baby zucchini or carrots or broccoli already in florets so I don't have to do anything.
My basic prep work looks like this:
chop vegetables for roasting
chop salad greens and toppings
prepare homemade salsa and dressings
boil eggs
cook quinoa or rice
cook chicken
roast vegetables
A note about salad greens: those boxes and bags of baby greens? Don't buy them. Cut your own romaine for longest shelf life. Trust me. In cooler weather, you can get by with a box of baby spinach if you buy it at its freshest. Other wise, you may end up with soggy salad.
4. Form a line. An assembly line.
Once all the main components are prepared, I lay out all the containers and lids and assemble lunches in an assembly line. This part is super quick, so depending on how many elements you're combining, to make a week of lunches really doesn't take too long.
5. Refrigerate.
And that's it! I put two stacks of lunches in the fridge. My husband takes one stack to work with him on Monday mornings. I keep one stack for myself.
It's so nice not to have to make a meal midday for myself. My kids are happy with quesadillas, burritos, or sandwiches that they can make themselves, but I usually crave something more.
Note about work lunches: my husband has very respectful co-workers. No one has stolen his lunch that I know of. Your mileage may vary. Also, my husband prefers to keep bottles of oil and vinegar as well as a mini pepper grinder at work instead of packing dressing. He prefers the flavors and it makes for easier and less messy lunch times.
My favorite tools for lunch prep: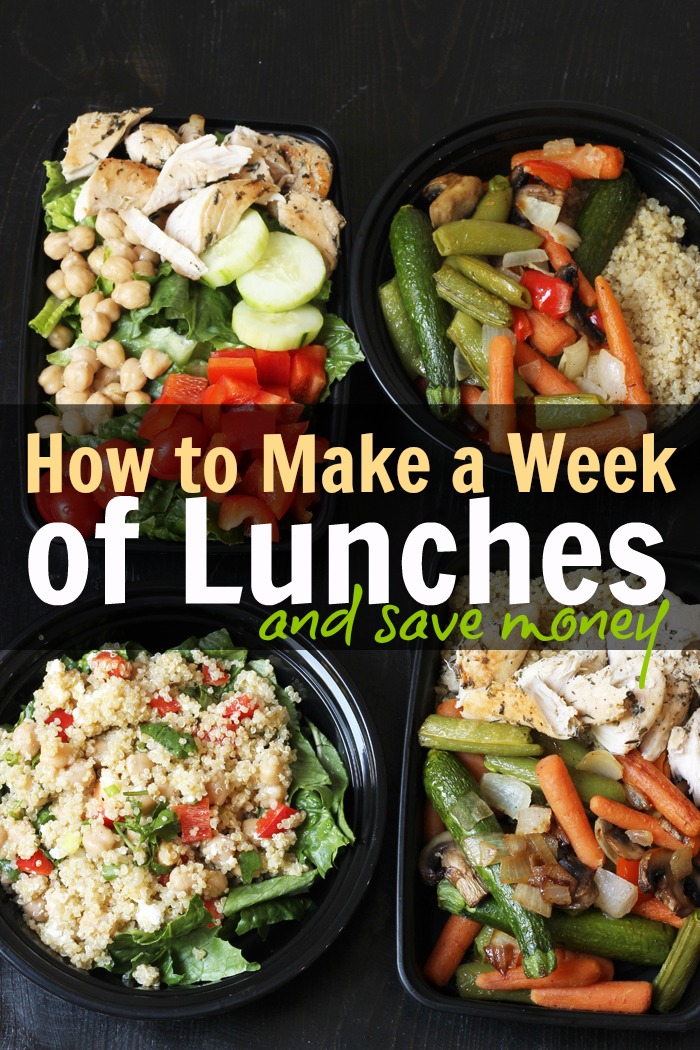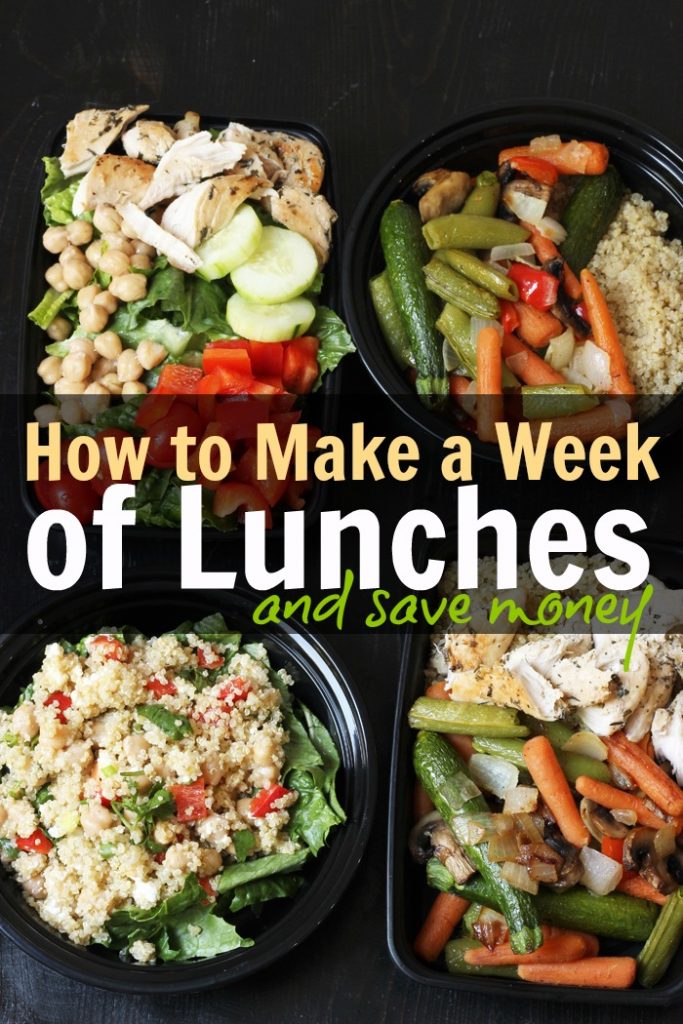 Are you looking for more good cheap eats?