Bean and Beef Burritos, particularly those topped with luscious enchilada sauce and cheese are so tasty. Even better, you can make them and freeze them for later.
Whether you are making them for a lunchtime meal prep or for serving a Mexican Buffet, these beef burritos are guaranteed to win you smiles. Be sure to check out these easy 5-ingredient ground beef recipes for more inspiration.
Jump to:
If you love a crispy bean and beef burrito, filled with yumminess, and topped with hot enchilada sauce and cheese, then you're in for a treat. These hearty burritos are not only delicious, but they're quick and simple to prepare.
Why Make This
They're delicious. These Bean and Beef Burritos are my healthier version of the Red Burrito from Del Taco (at least that's what they called it when I was a kid). Loaded with pinto beans, seasoned ground beef, and red enchilada sauce, they are super duper good.
They're freezer-friendly. As I mentioned, I do love to make these for the freezer. My family can grab a few to pack for lunch. The burritos make for easy, on-the-go snacks, too. And honestly, having a meal already to go is such a lifesaver on busy nights!
They're affordable. At only 63 cents per burrito, these are a no-brainer to serve for dinner or lunch each week. Talk about a good cheap eat.
Ingredients
There are just six ingredients in this dish. Here's what you'll need: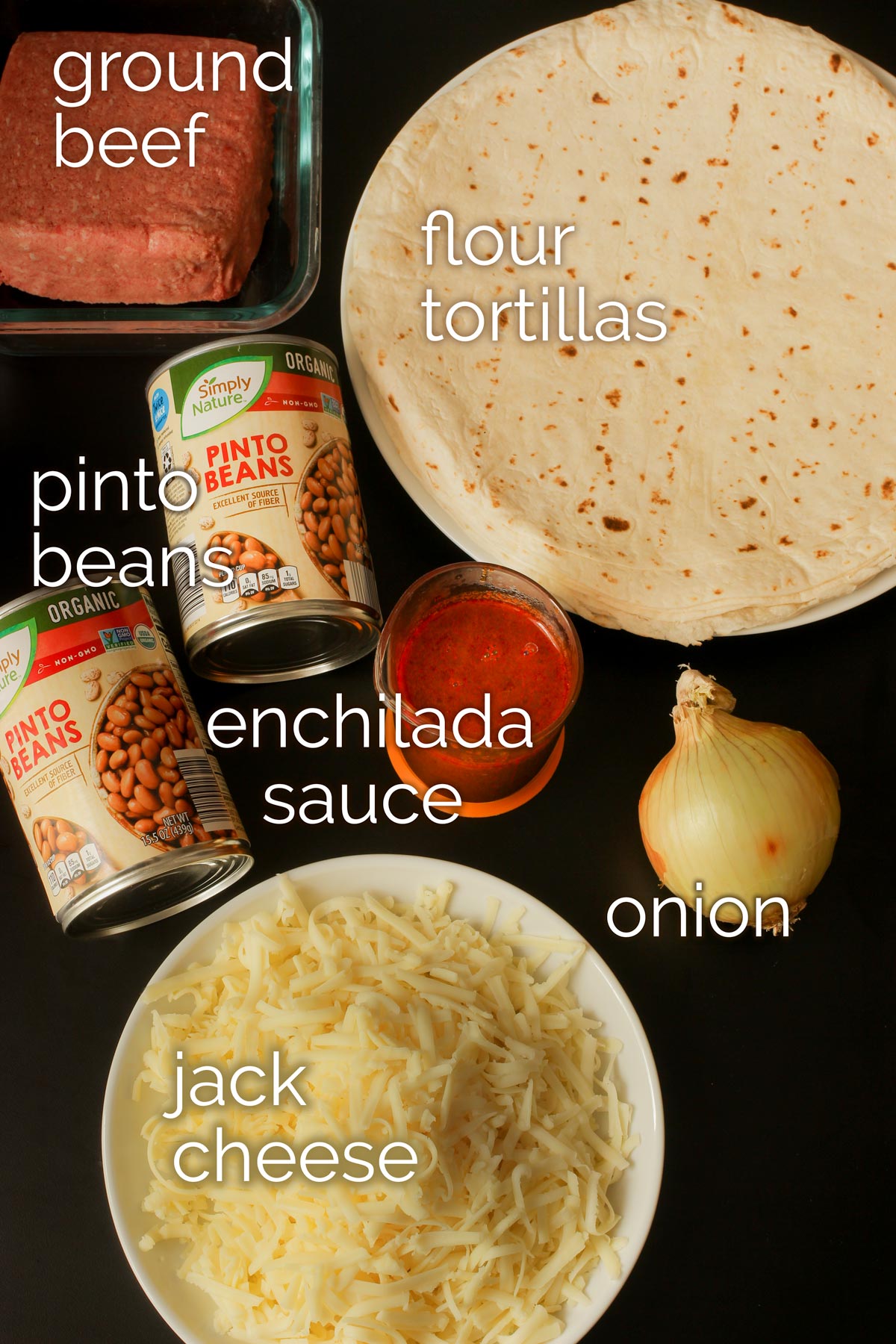 ground beef – You can use whatever grind beef you usually buy. You can also swap in ground pork, chicken, or turkey if that's what you have. If you have Make-Ahead & Freeze Seasoned Ground Beef in the freezer, you can use that or make extra of the meat mixture and freeze it for another time. You can also use Shredded Beef Filling or Barbacoa Beef. Be sure to drain the meat well before assembling the burritos.
onion – I use chopped fresh onion, but you can add onion flakes if you prefer. They may be cheaper.
pinto beans – I like whole cooked pinto beans in this recipe. You can use canned or cook pinto beans yourself. You can also use refried beans if you prefer that texture.
enchilada sauce – I find that making my own enchilada sauce is super quick and easy, but you can use your favorite canned red sauce instead.
shredded jack cheese – I like jack cheese in burritos, but feel free to use cheddar or a combo if you like.
flour tortillas – Buy the large burrito size tortillas. The jumbo are too large. Costco tends to have the best price. While I love homemade corn tortillas, I don't see the advantage to making homemade flour tortillas. So I don't, but my friend Kate does.
Step-by-Step Instructions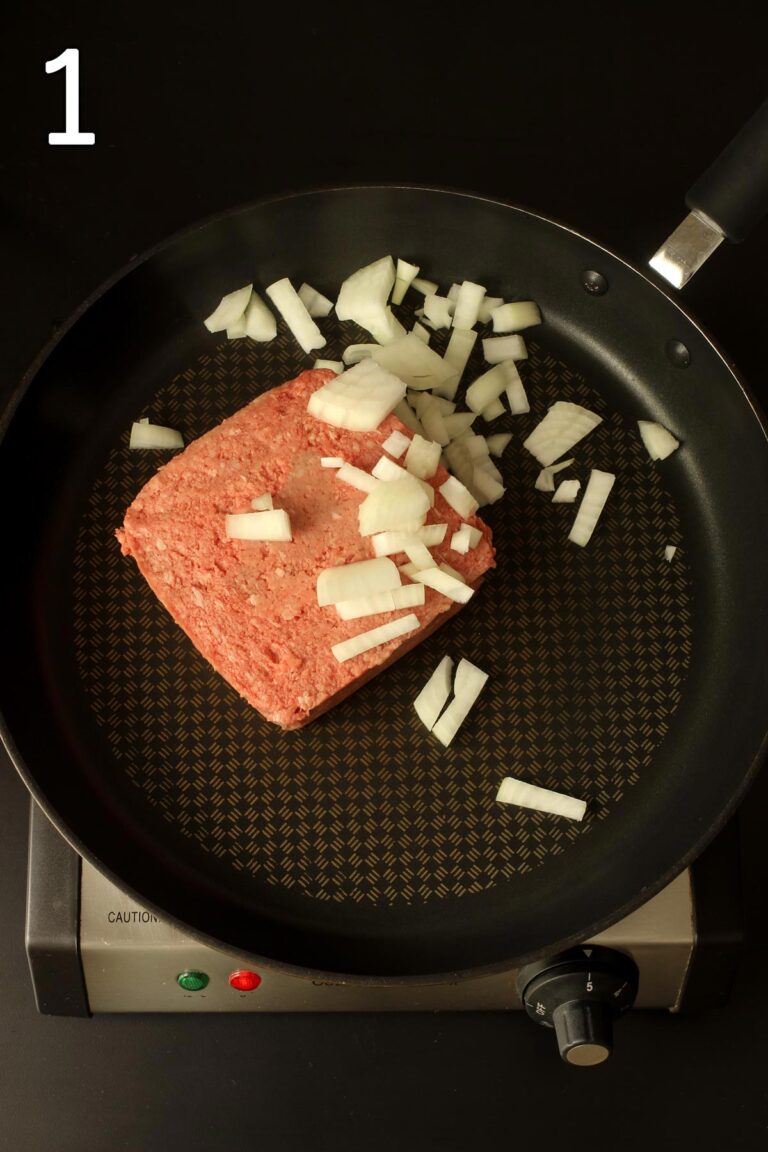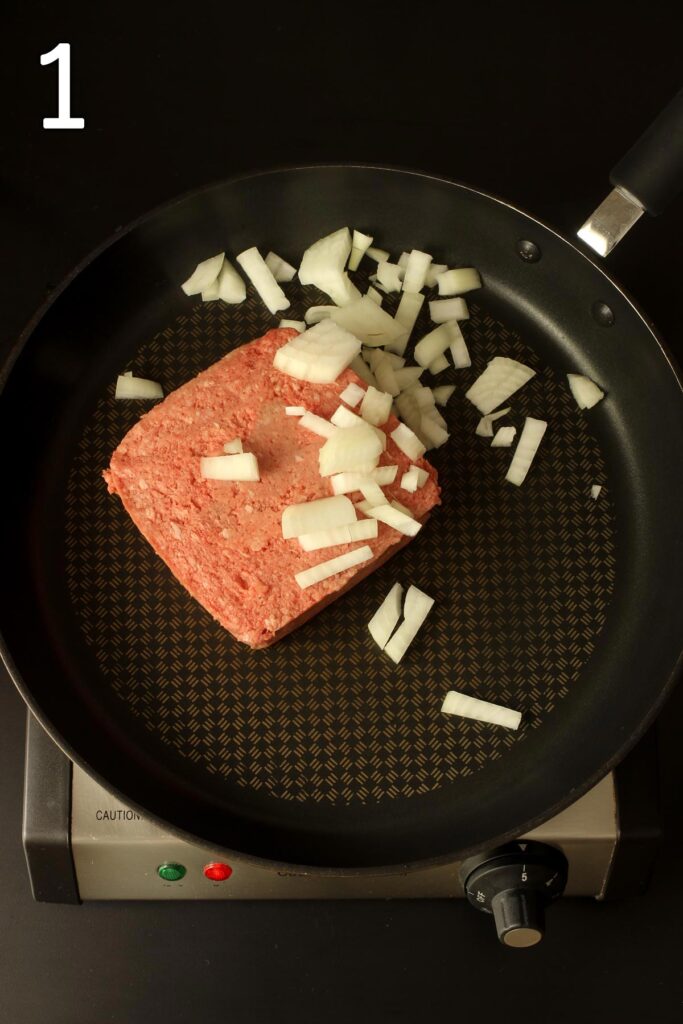 1. Cook the beef.
In a skillet over medium heat, cook the ground beef and the chopped onion. You don't need to add any oil; the drippings from the beef will suffice.
Cook until the meat is no longer pink and the onion has started to go clear. Drain off any excess fat.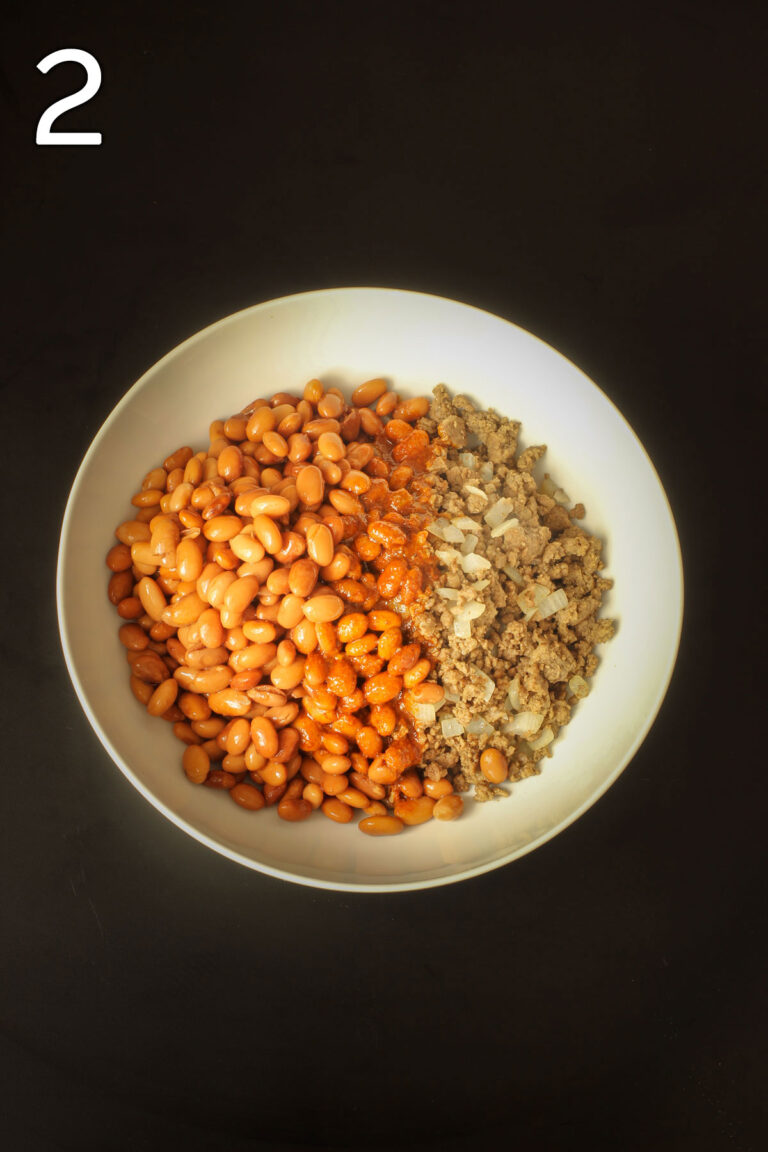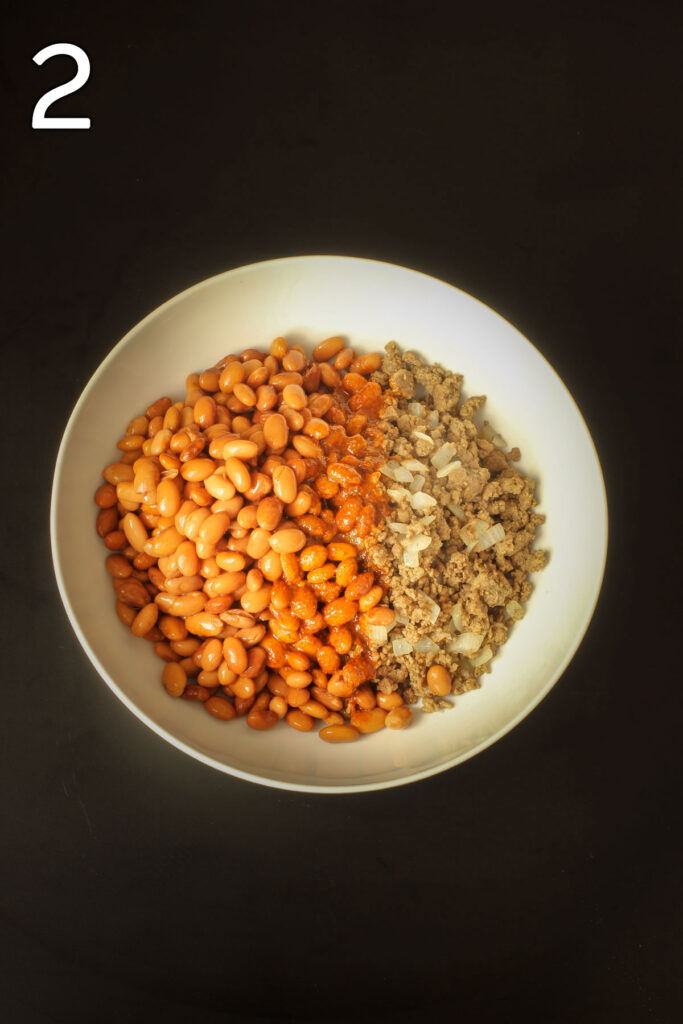 2. Add the beans and sauce.
Transfer the cooked meat and onions to a mixing bowl. Rinse and drain the beans and add those to the bowl as well as the red sauce. Stir gently to combine.
If you're making the burritos to freeze, you'll want to chill this mixture before proceeding.
3. Stir in the cheese.
Add the cheese to the bean and beef mixture. The filling is all set and ready for you to roll your burritos.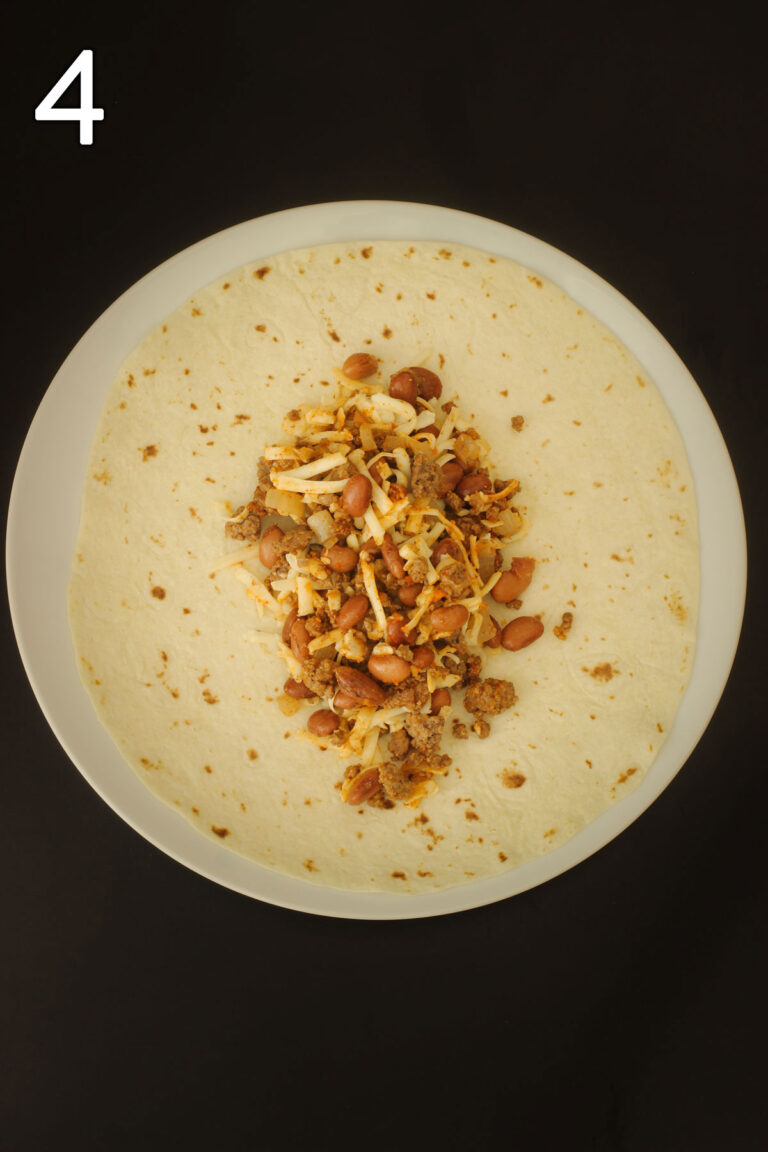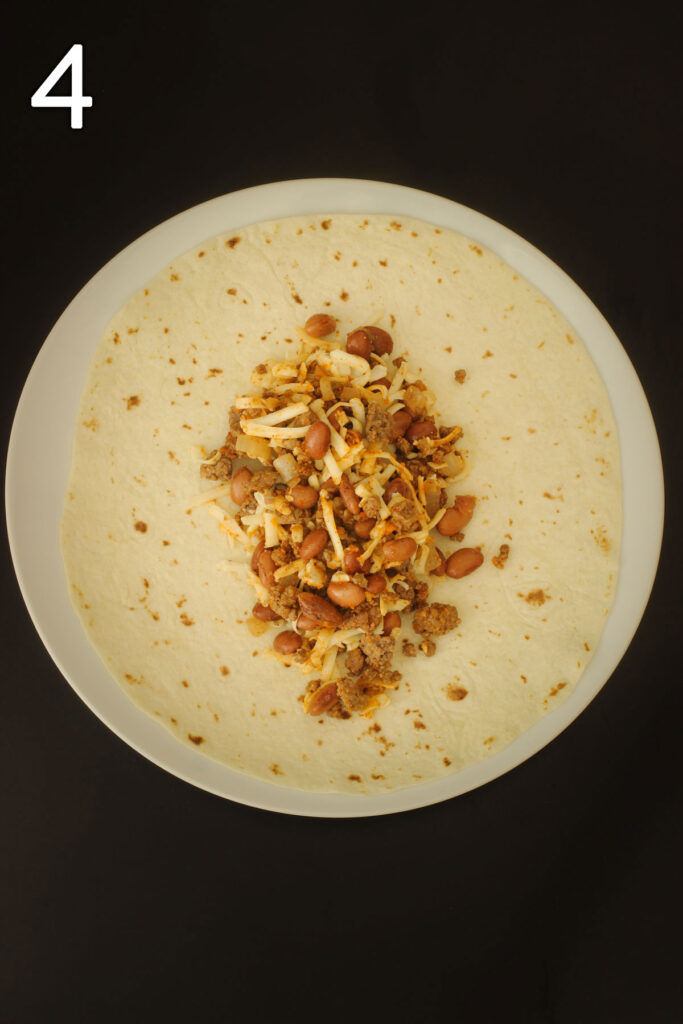 4. Roll the burritos.
Lay out a tortilla. Room temperature tortillas work best as they are less likely to crack when you roll them.
Place 1/12 of the beef burrito filling in a line down the center of the tortilla.
Fold one edge of the tortilla over the filling, tucking it slightly under the filling.
Fold in the sides and continue rolling.
At this point, you can cook the burritos, refrigerate them (for up to 12 hours) or freeze them for longer storage.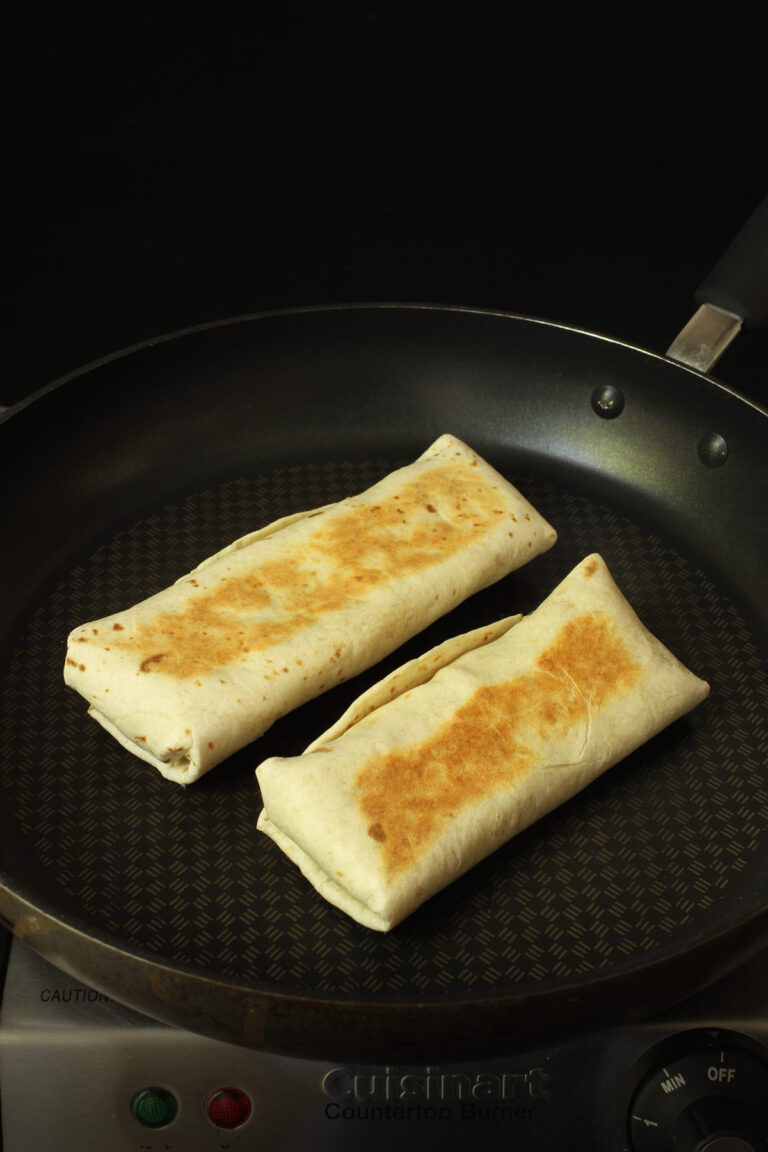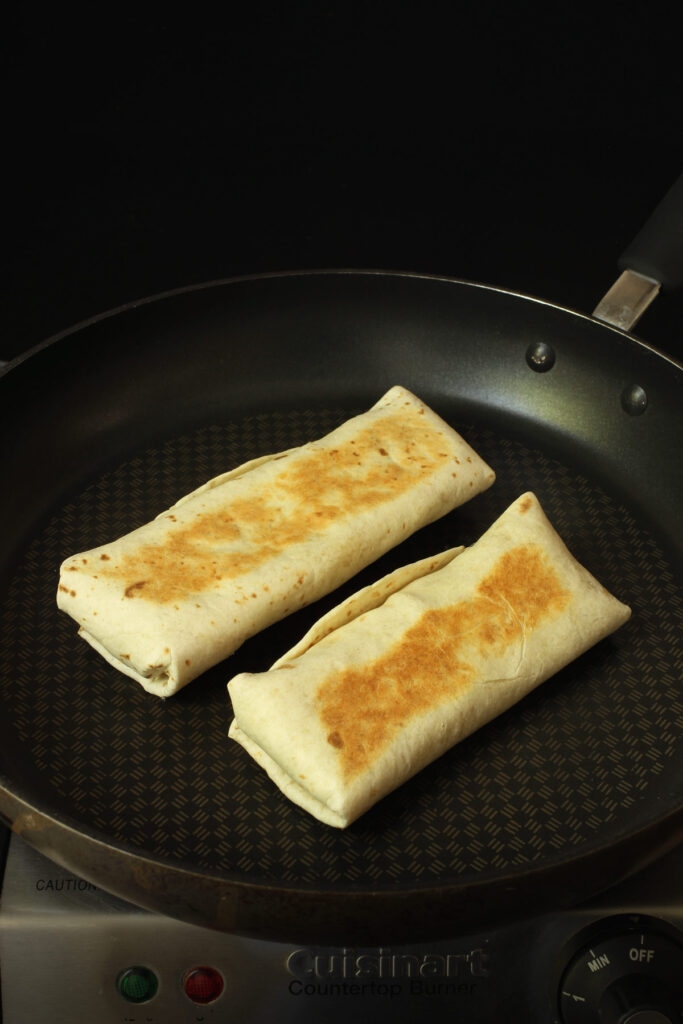 To cook the burritos:
You can heat and crisp the burritos in one of three ways:
Place the burritos on a hot skillet and cook, turning every once in awhile to heat thoroughly and prevent burning.
Bake in a 350 oven for 20 to 25 minutes, turning once.
For a softer tortilla, heat the burritos in the microwave for 1 to 2 minutes each.
FAQs
Can you freeze beef burritos?
Beef burritos are a great thing to freeze. Assemble them with room temperature tortillas and cold filling. Wrap in deli paper and store in an airtight container in the freezer for up to 2 months. Reheat in the microwave or on a hot griddle. You can also bake them according to recipe directions.
Recipe Costs
Knowing how much it costs you to prepare a recipe can help you decide if it's the type of recipe to make regularly or one you might want to save for special occasions. Let's crunch some numbers and see how this recipe pencils out.
ground beef $2.99
onion $0.30
pinto beans $0.88
shredded cheese $1.50
enchilada sauce $0.39
tortillas $1.50
Shopping at a mid-range grocery store at non-sale prices, you can expect to pay $7.56 for a dozen burritos, or 63 cents each. Such a great deal!
How to save more
Here are some of the strategies you can use to make this recipe more economical:
Meal plan around what's on sale. Don't decide to make this when ground beef is $7/pound and you have none in the freezer.
Stock up on ingredients when they are on sale. For instance, when I see a great price on ground beef, I buy a lot. The same goes for jack cheese. In some ways jack is a specialty item around here, so I shoot for buying it at less than $3/pound.
Do a price comparison. I know that Costco is the best place to buy ingredients like tortillas or beef when there isn't a great sale elsewhere. I keep track of prices so that I know who has the best deal where.
Cook your own beans. While it takes a little more work than opening a can, cooking beans from dried can bring about significant savings.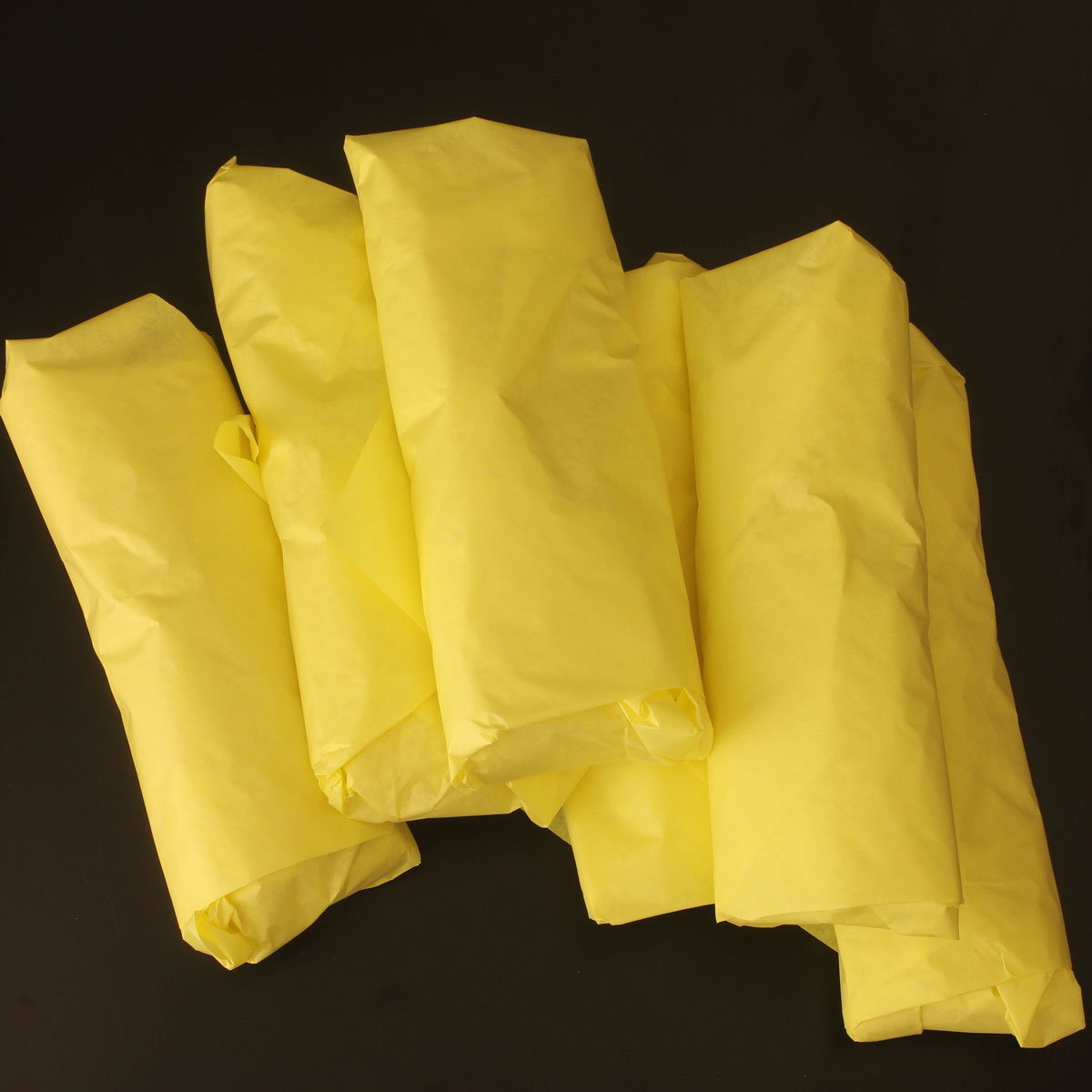 More Great Meal Prep Recipes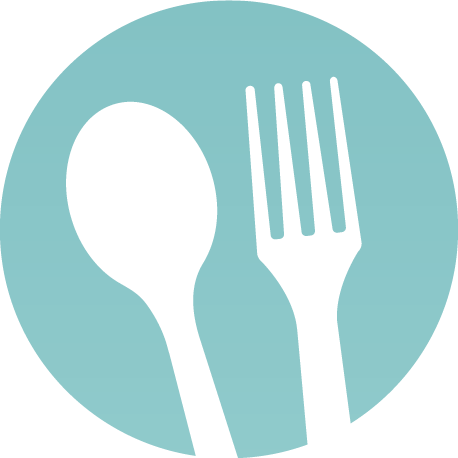 Tell us what you think!
We love to hear your experiences with Good Cheap Eats. Click the STARS on the recipe card or leave a STARRED comment to let us know what you think of the recipe.
Bean and Beef Burritos with Red Sauce
Bean and Beef Burritos, particularly those topped with luscious enchilada sauce and cheese are so tasty. Bake them in the oven for a healthier chimichanga-style dinner. Even better, you can make them and freeze them in advance!
Ingredients
1

lb

ground beef

½

onion

finely chopped

2

16-ounce cans

pinto beans

rinsed and drained

8

oz

jack cheese (shredded)

(2 cups)

6

oz

red enchilada sauce

plus more for topping (¾ cup)

12

burrito-size flour tortillas

toppings for burritos

: shredded lettuce, chopped tomatoes, salsa, guacamole, sour cream
Instructions
In a skillet, cook the ground beef onion until the beef is no longer pink and the onions have started to turn clear.

Transfer the meat to a mixing bowl. Add the beans, and enchilada sauce, folding to combine. If you are making the burritos in advance, allow the mixture to cool to room temperature before proceeding.

Fold in the cheese.

To assemble the burritos, lay out the tortillas on a flat working surface. Divide the meat mixture among the tortillas, placing each portion in a line down the center of each tortilla. Roll up the tortilla over the filling, tucking in the sides as you go. Repeat with all of the tortillas and the filling.

To serve right away, place the burritos on a hot griddle to warm the filling and crisp the outsides. If you prefer, you can bake them in a 350° oven for about 25 minutes. If desired, top with additional enchilada sauce and cheese.

These burritos can be frozen for later use. Prior to baking, wrap each burrito in deli wrap and store in a gallon-size freezer bag. Reheat in the microwave or oven or on a hot griddle.
Notes
Nutrition facts are approximate, do not include toppings, and are based on 1 burrito.
To freeze: Be sure to chill the filling prior to rolling the burritos. Use room temperature tortillas for best results and less cracking. Wrap each burrito in deli wrap and place in a ziptop freezer bag. Freeze for up to 2 months. Reheat in the microwave or thaw slightly and bake or cook on the griddle.
Assembly tips: If you have the space, lay out all the tortillas at once so that you can easily divide the filling evenly. Using an ice cream scoop is great for evenly portioning burrito filling. I use deli waxed paper to wrap each burrito if I'm going to be freezing them.
Nutrition
Calories:
346
kcal
|
Carbohydrates:
32
g
|
Protein:
19
g
|
Fat:
16
g
|
Saturated Fat:
7
g
|
Cholesterol:
44
mg
|
Sodium:
463
mg
|
Potassium:
418
mg
|
Fiber:
6
g
|
Sugar:
3
g
|
Vitamin A:
245
IU
|
Vitamin C:
1
mg
|
Calcium:
206
mg
|
Iron:
3
mg
Tried this Recipe? Tell us what you think!
Your reviews help us develop better recipes and give newcomers the confidence to try your favorites. Scroll down to leave a starred comment.
This post was originally published on October 7, 2016. It has been updated for content and clarity.