Looking for an easy dinner recipe with great flavor? You've come to the right place! A building block to dozens of easy recipes that will please the entire family, a pound of ground beef or turkey is the perfect thing for an easy weeknight meal. I've rounded up over a dozen simple 5-Ingredient Ground Beef Recipes for endless inspiration the whole family will love.
These easy ground beef recipes, like Slow Cooker Meatloaf or truly homemade Sloppy Joes, are sure to top your list of family favorite dinners. With simple ingredients and a short list of key ingredients, you'll want to make a double batch of everything so that you have delicious dinner main dishes all season long.
Strolling the meat aisle first thing in the morning, I am eagle-eyed to find juicy ground beef on sale or markdown. I've found that shopping the clearance section of the meat department is a great way for me to save money on groceries as well as stock up on what I need for these simple ground beef recipes, some of the easiest dinners I know.
Who doesn't love taco night? Or an easy lasagna recipe?
When life gets busy, I want easy meals that I can prep quickly with just a handful of ingredients. Having a stash of lean ground beef in the freezer is a start. And this list of the best ground beef recipes from fellow cooks who know the best way to get dinner on the table is the only other thing you — or I — need!
Why Cook with Ground Beef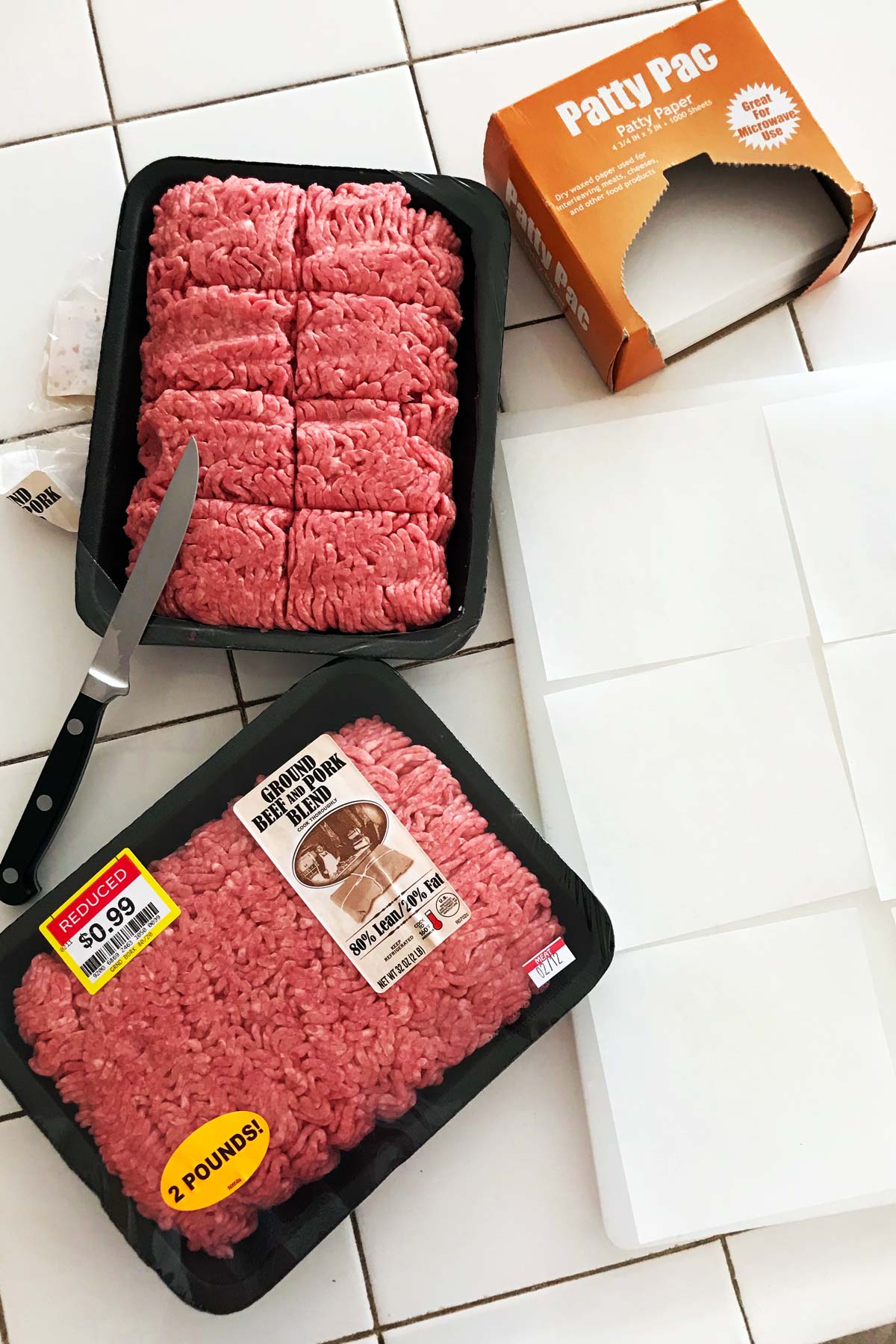 Ground Beef (or even ground turkey, chicken, or pork) is one of those easy ingredients to keep on hand. It's super versatile to include in easy casseroles, burgers, crockpot meals, and skillet meals. You can make a basic ground beef mixture to freeze and then add to all kinds of simple recipes, like enchilada casserole or homemade hamburger helper.
5-Ingredient Ground Beef Recipes
With the exception of salt, pepper, and water, the following are all five ingredient recipes that feature ground beef as the main protein. They range from easy casserole recipes to simple pressure cooker meals.
Whether you add seasoned meatballs to a jar of spaghetti sauce for a simple ground beef skillet or saute green peppers and another green vegetable to tuck into a ground beef stroganoff, you're sure to find inspiration from these ground beef dinner ideas.
And of course, while ground beef is the main protein, you can easily swap it out for another grind, either animal or vegetable protein, as well as beans in many cases!
In the process of curating the list, I'm getting hungry and so ready to dig into these delicious ground beef recipes. Good thing I found ground beef on sale for less than $4/pound!