Rice is a cheap, pantry staple to keep on hand, but how do you cook it? Check out these easy ways to cook rice perfectly every time!
Rice, rice, baby.
It's a necessary component of beans and rice, paella, and rice pudding. It's a must-have base for Cashew Chicken and Chicken Tikka Masala. It goes great in casseroles, in soups, and pilafs. You can even stir leftover rice into bread dough!
Rice is necessary to life. In fact, rice is considered a staple food of at least half the world's population. And for good reason!
This cereal can be made sweet or savory, is naturally gluten-free, and features on the good cheap eats list of affordable foods!
But, for all its good qualities, rice can intimidate some folks; so let's unpack the many ways to cook rice, how to store it, and how to make the most of your purchase.
Three Easy Ways to Cook Rice

What are the different ways to cook rice?
There are a number of different ways to cook rice. Many people swear by the electric rice cooker. That's great, but that's another appliance that you have to buy and store, an appliance that is mainly a mono-tasker.
It's better if you can use one appliance or dish to make many different things, including rice.
So, I regularly make rice in the oven, on the stovetop, and in the electric pressure cooker.
What can I add to rice to make it taste better?
Rice is delicious on its own, but I have been known to serve it plain cooked with butter and salt for a savory snack or to cook rice with cream and sugar for a tasty breakfast.
You can also substitute tomato sauce, juice, broth, stock, or milk for some of the water to change the flavor. You can also add herbs and spices to the cooking liquid to add extra flavor.
Our Quick Seasoned Rice for Stovetop or Instant Pot is deliciously simple!
Consider these options:
Mexican rice – tomato sauce, cumin, oregano
Rice-a-roni at home – chicken broth, paprika, and dried herbs
Coconut rice – diluted coconut milk with toasted coconut on top after serving
Chipotle rice – vegetable broth, lime juice, cumin, and cilantro
How should I store leftover rice?
Leftover rice should be refrigerated promptly in a covered dish and used within four days.
Be sure to check these recipes that use leftover rice.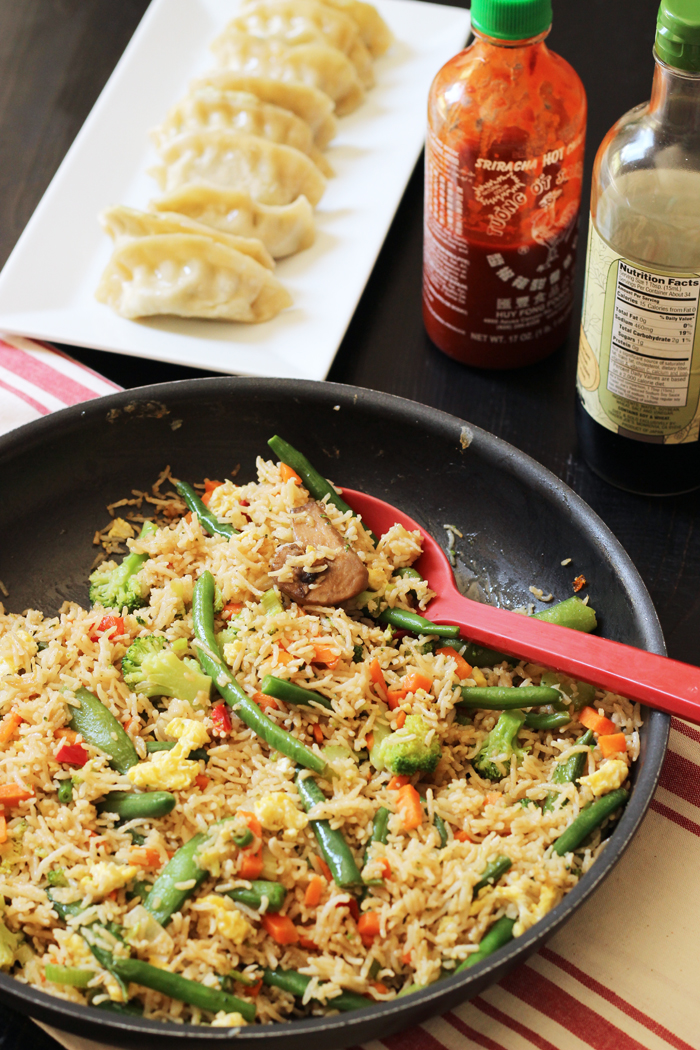 Can you freeze cooked rice?
Freezing cooked rice is a great way to save it for another meal. Cool the rice completely, store it in an airtight container, and place it in the freezer for up to 6 weeks.
To serve, simply thaw and use in your recipe or reheat and serve.
How do you reheat rice?
You can add a bit of water to the rice and reheat it in the microwave until hot. Fluff with a fork before serving.
How do you cook rice the best?
I have three favorite ways to cook rice:
in the instant pot
baked in the oven
simmered on the stovetop
Which one I choose depends on what else is cooking. If the oven is already heating, I'll bake rice alongside the main dish. If I want to set it and forget it, I'll use the electric pressure cooker or the stovetop.
Three Easy Ways to Cook Rice