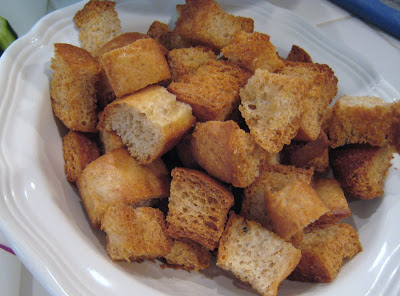 Making homemade croutons is a great way to use bread that's no longer great for fresh eating. Or if a loaf of homebaked bread doesn't turn out as light and fluffy as you'd hoped, morph it into croutons! Waste not, want not.
I like to make a big batch and then keep them in a airtight container. The kids and hubs both love to eat them plain as well as on salads.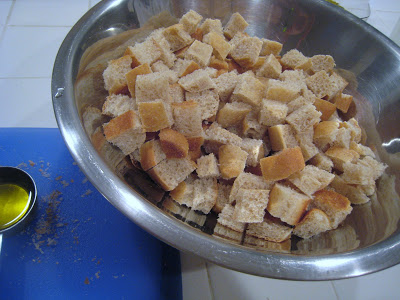 Recipe: Salad Croutons
Ingredients
10 cups cubed bread
1/4 cup olive oil
Instructions
Preheat oven to 375 degrees F. In large bowl combine bread and olive oil. Toss well to coat.
Pour bread cubes onto large baking sheet. Bake in oven for 10 to 15 minutes, stirring every five minutes to prevent burning.
Cool completely before storing in an airtight container or ziptop bag.