Chicken strips are a restaurant standard, but they taste so much better prepared at home. Add these Fried Chicken Strips to your meal planning rotation.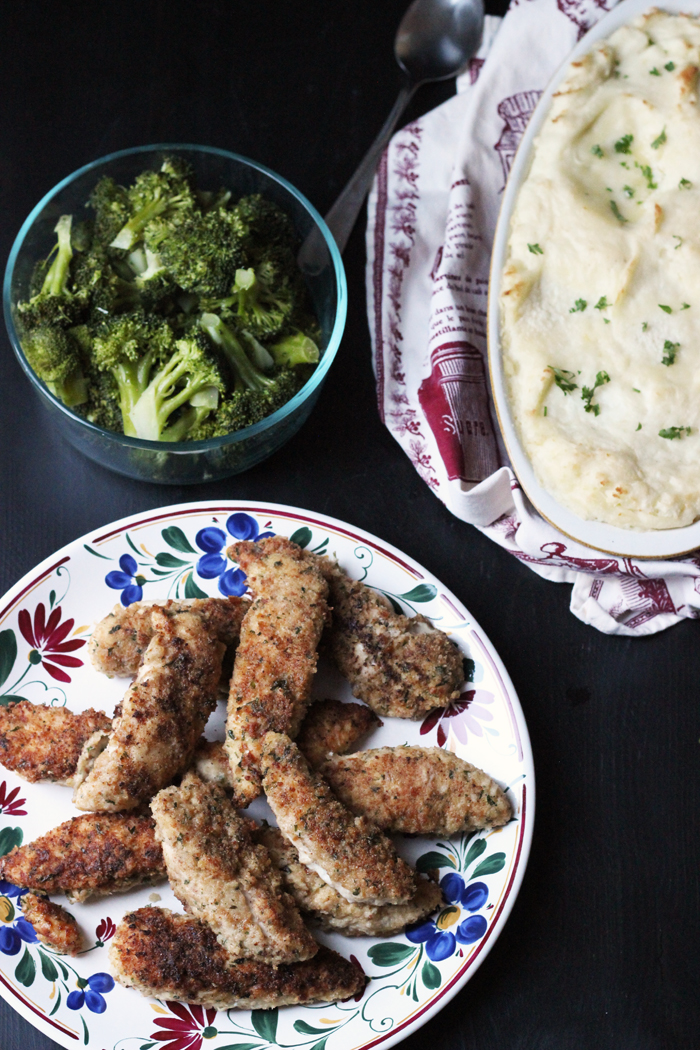 Fried chicken strips are certainly a crowd pleaser, as many a restauranteur can attest. They appeal to diners of all ages, a ubiquitous player on the kids' menu.
What most people don't know is that it is super easy to make fried chicken strips YOURSELF — for a fraction of the price you'd pay at your local McDiner.
These Fried Chicken Strips are also the protein building block for a number of recipes, including Chicken Parmesan, fried chicken salad, chicken piccata, chicken and noodles, or just plain eatin' with a side of fries and some BBQ sauce.
Therefore, it's in your best interests to learn how to cook breaded chicken pieces yourself! Don't ya think?
Making Fried Chicken Strips at Home
At first it might feel intimidating to make fried chicken strips at home. But with all things, a little practice will get you feeling like a pro in no time. If you've never done this before, you might have a few questions. Happily, I've got answers.
Do you need a fryer?
The good thing is that you don't need a fryer. In fact, you don't have to use a ton of oil, either. I prefer to fry chicken strips in a shallow amount of oil to reduce the fat in the finished product.
Can you fry chicken in olive oil?
Use an oil that can handle high heats without smoking. That makes avocado and grapeseed oil good choices. Other options include lard, vegetable shortening, or peanut oil. You can use olive oil, but it's best not to use virgin or extra-virgin oil as they aren't at their best at high heats.
How do you make fried chicken strips?
Scroll down for the complete recipe. The Cliff Notes' version is this: Bread the chicken by dipping it in beaten egg and then a combination of bread crumbs, flour, and seasonings. Fry the chicken in hot oil in a skillet until the coating is crisp and the meat is no longer pink. If you can take an internal temp, that's ideal. I let it get to an internal temperature of 160 degrees and then let the residual heat finish the cooking for me.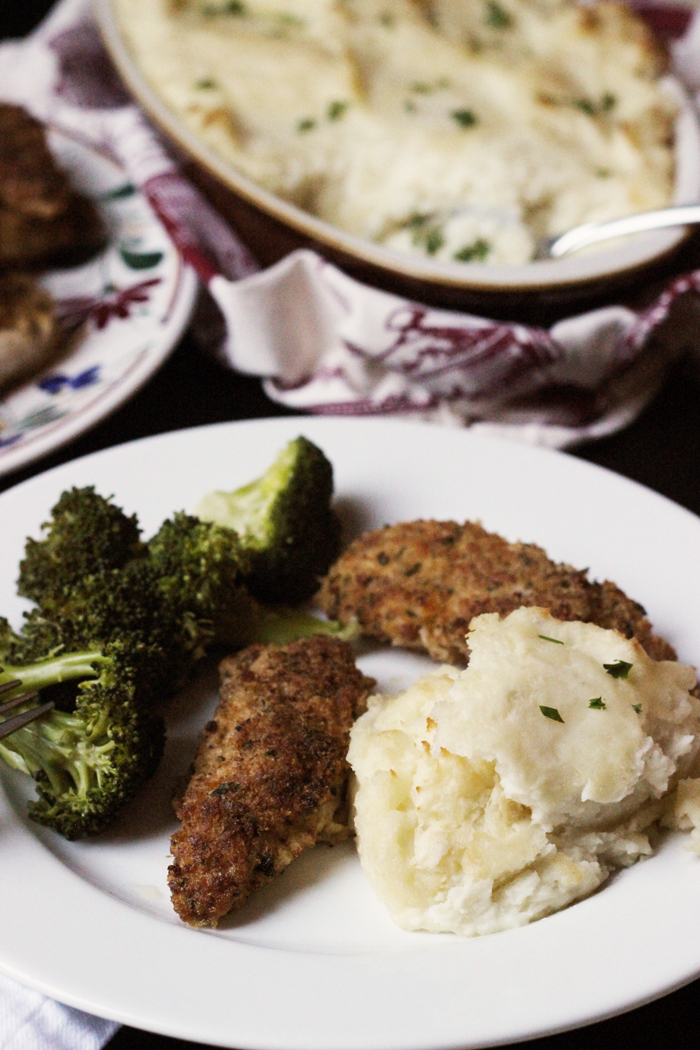 How to make this good and cheap:
Here are some of the strategies you can use to make this recipe more economical:
How I make this recipe easy:
This recipe really couldn't be easier than it is, but having the right kitchen tools can really make your time in the kitchen more enjoyable. Over time, I've honed my collection so that they are perfect for my needs.
Here are the tools that I use for this recipe:
Fried Chicken Strips
Chicken strips are a restaurant standard, but they taste so much better prepared at home. Add these Fried Chicken Strips to your meal planning rotation.
Keyword:
chicken, chicken strips, chicken tenders, fried chicken
Ingredients
2

eggs

3/4

cup

fresh bread crumbs

1/2

cup

unbleached all-purpose flour

1

tablespoon

dried parsley flakes

1

teaspoon

fine sea salt

1/4

teaspoon

black pepper

1/4

teaspoon

rubbed sage

1 1/2

pounds

chicken tenders

4 to 6

tablespoon

olive oil
Instructions
In a shallow dish, beat eggs until well combined. In another shallow dish, combine the bread crumbs, flour, parsley flakes, salt, pepper, and sage.

Dip the chicken pieces in the egg and then roll in the flour mixture.

In a large nonstick skillet, heat 4 Tablespoons olive oil until very hot. Fry the chicken strips, working in batches. Don't move them around too much in the pan. Flip after about 3-4 minutes on each side. Remove to a cooling rack set over paper towels to drain. Serve hot or cold.
Nutrition Facts
Fried Chicken Strips
Amount Per Serving
Calories 612
Calories from Fat 270
% Daily Value*
Fat 30g46%
Cholesterol 233mg78%
Sodium 794mg35%
Potassium 507mg14%
Carbohydrates 26.8g9%
Protein 56.3g113%
Calcium 790mg79%
Iron 0.7mg4%
* Percent Daily Values are based on a 2000 calorie diet.