Don't want to just reheat your leftover turkey? Try one of these recipes that use leftover turkey or chicken equally well, making them a great way to use it up, save money, and enjoy good eats.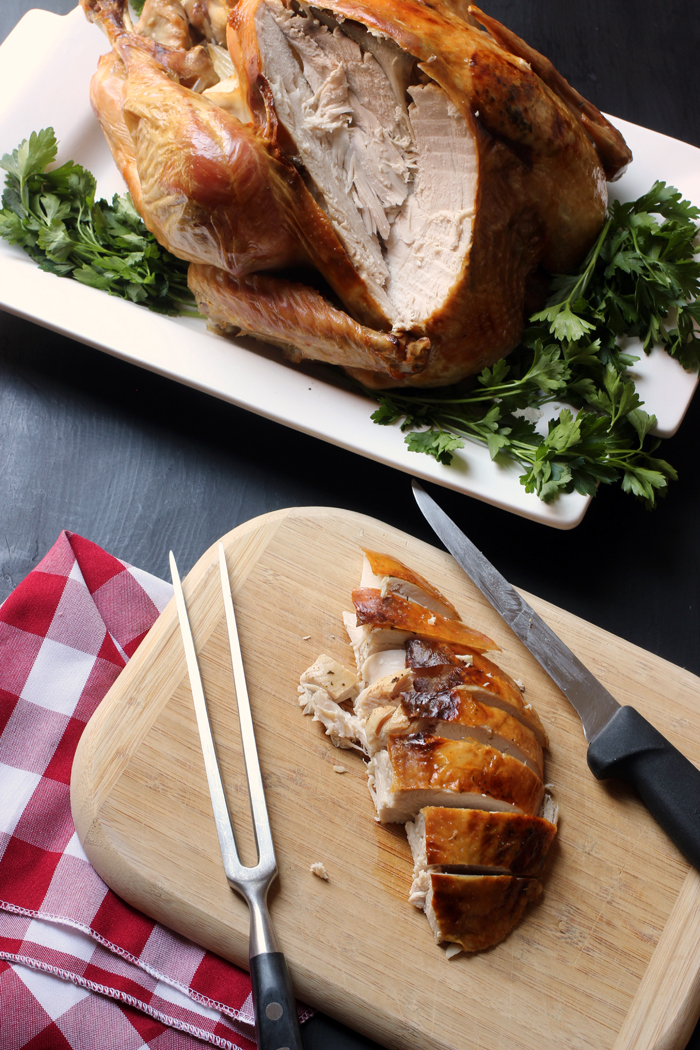 Got turkey?
It seems that every year is different. One year you might not have a big enough bird at Thanksgiving and there really are no leftovers to speak of.
Other years? You might have turkey coming out your ears. Oh boy!
What should you with all that turkey?
Personally, I'll take slices of turkey breast on rye bread with a slather of mayo and a sprinkling of salt. If you've never tried this combo, you must. It's super simple, but so very good.
But then what?
Once you've exhausted the reheat and eat and the sandwich options, whaddya do?
Thankfully, any recipe that calls for cooked chicken can be a great use for cooked turkey. Case in point: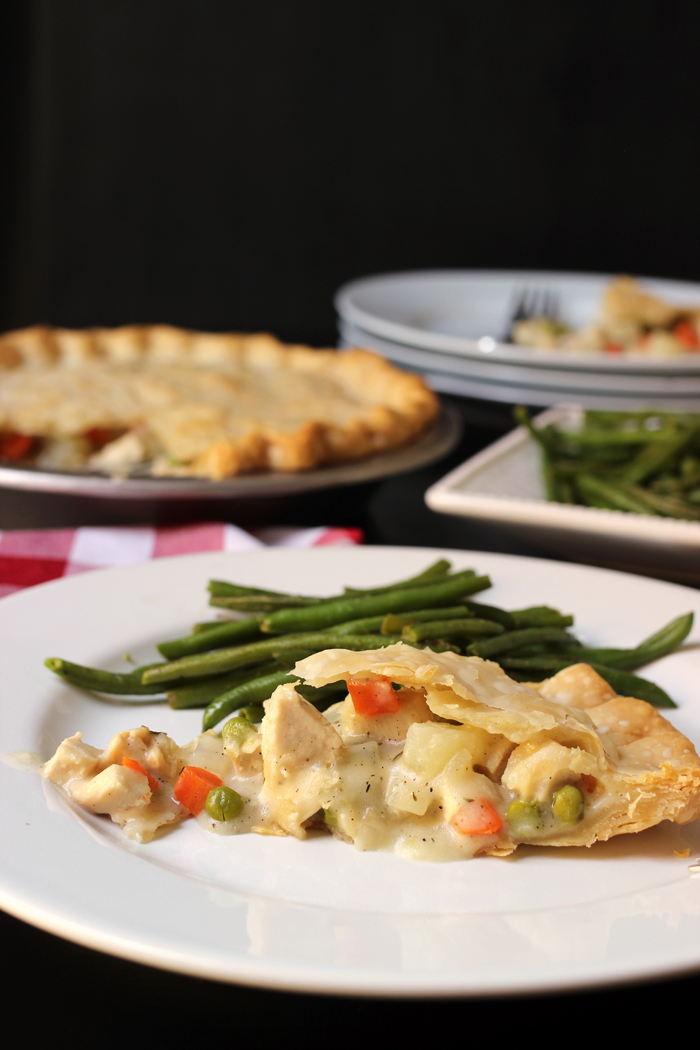 Chicken Pot Pie can easily be made with leftover turkey. Save the gravy and veggies from your dinner and use those for a quick route to a proper pie!
Leftover turkey – tips and tricks
How long is leftover turkey good for in the fridge?
Prepared food is good in the refrigerator, for up to four days. If you cook your turkey on Thursday, it should be safe to eat on Monday.
Can leftover turkey be frozen?
Freezing your turkey leftovers is a great way to avoid waste and give yourself a break from turkey. In a week or two, you can thaw the turkey and use it in your favorite recipes that call for cooked and chopped chicken or turkey.
Can you freeze turkey after 3 days?
The freezer doesn't magically make food fresher. It only slows the enzyme action. If you freeze your turkey soon after cooking, you should have a solid 2-3 days to use it after thawing.
However, if you freeze your turkey near the end of the 4-day window, you'll need to make sure you use it immediately when you do pull it from the freezer.
Check out this great guide about Food Safety Basics from the USDA.

What to make with turkey leftovers?
Whether you're in charge of hosting a large holiday dinner featuring turkey or not, it's always a great idea to stock up on turkeys when they go on sale in November and December. Having an abundance of meat to use in recipes, purchased at a great price is a savvy way of stretching your grocery dollar.
Here are some of my favorite ways to use leftover turkey from a holiday dinner:
12 Great Recipes to Use Leftover Turkey
Give leftover turkey a Mexican twist.
A couple of years ago during a pantry challenge, I had a craving for enchiladas. We had cheese, corn tortillas, and chicken, but no sauce. I decided to make my own creamy sauce, adding a different type of enchilada to our repertoire. These creamy enchiladas are a great way to use leftover turkey instead of chicken.
This easy casserole comes together in minutes, freezes beautifully, and tastes amazing. All the ingredients are pantry staples. Just add turkey.
This recipe for Chicken and Chile Enchiladas makes two big pans of homemade enchiladas. No crowd? Stash one pan in the freezer for later.
Burrito making is a simple affair. You need large tortillas, a filling (like beans, turkey, and cheese), and a ziptop freezer bag if you plan to freeze them.
You can freeze these flautas on a lined tray prior to baking or cool baked ones and freeze those. Either way, you've got convenience at your fingertips.
Make salads or sandwiches with turkey.
You can go standard with turkey and some mayo on rye or you can get a little fancy.
This salad, which you can make with turkey or chicken, is full of sesame, ginger, and soy. It's delicious served in lettuce or cabbage leaves for a low-carb option. My kids liked it wrapped up in tortillas. You could also serve it on a salad or in a roll.
Chicken or turkey salad, chock full of veggies and nuts, is served in cabbage leaves instead of bread, making it low-carb, yet filling meal. It's also perfect to serve for family or guests who are going gluten-free.
This recipe for sweet and sour pulled chicken sandwiches was originally designed for the slow cooker. To adapt for already cooked turkey, heat up the sauce ingredients to dissolve the sugar, add the shredded or sliced turkey, and reheat.
Mix leftover turkey into casseroles, chili, etc.
Turkey leftovers are an easy swap for cooked chicken in any of your favorite recipes. Try these for fresh inspiration!
This turkey pot pie is the perfect meal to repurpose leftovers from a large turkey or chicken dinner. If you've already got vegetables, meat, and gravy, all you need to do is whir up the crust in the food processor and slide this baby in the oven.
This chili redolent with spices and bursting with chicken (or turkey) and white beans comes together quickly in 30 minutes or less.
This fried rice is great to use up leftover cooked meats and any cold, cooked rice you have on hand. It has to be cold rice, otherwise it won't work. The ultimate beauty of this recipe is that it comes together in less than 30 minutes.
Freeze Turkey for Later
If you just don't want to deal with it right now, stash it all in the freezer. Trim the meat off the bones and package it well in freezer bags or airtight containers. You can even package the bones to make stock at a future date. Just don't forget you've got it in the freezer.
Flash freeze slices of turkey to use later in soups, salads, and sandwiches. This tutorial explains how to do this.
BONUS! Don't let the turkey bones go to waste!
Making a homemade stock is one of the most economical things you can do. Essentially, you're getting all the flavor you possibly can from something you might otherwise chuck. Stock is also one of the easiest culinary feats you can pull off. And yet, the resulting turkey or chicken stock adds rich flavor to soups, stews, sauces, and rice dishes.
What's YOUR favorite recipe to use up leftover turkey?