You can buy frozen grilled chicken strips at the grocery store, or you can take a few minutes to cook and freeze your own. Save money and enjoy the convenience!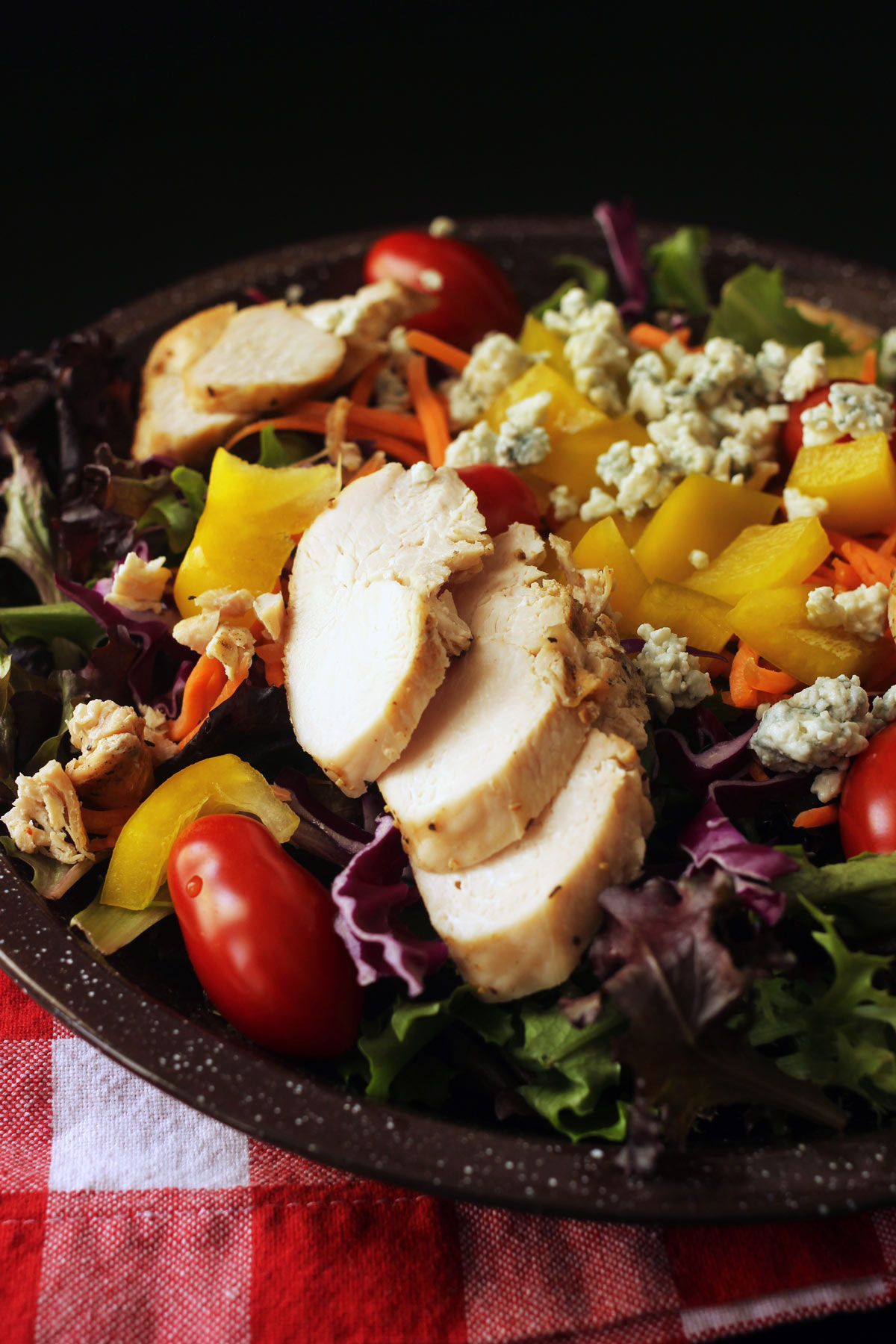 Jump to:
On a trip to visit my sister, she met us at the airport with these wonderful dinner salads, cookies, and homemade dressings. It was a feast! Particularly so since we'd had many delays and arrived hours later than planned.
As we munched on the drive to Williamsburg, Janel shared her secret. She had not, after all, cooked all day, she had pulled out some frozen grilled chicken strips and thawed them before adding them to the salads.
Hers were a commercial brand, but as we talked we realized how easy and cheap it is to make your own frozen grilled chicken strips. Enjoy all the same convenience but with your choice of chicken and seasonings at a much lower price!
What are frozen grilled chicken strips?
These are different from Fried Chicken Strips as they are grilled and sliced.
Produced by Tyson, Perdue, and even Great Value/Walmart, frozen grilled chicken strips are just that: grilled chicken that has been sliced into strips, individually flash frozen, and stored in a ziptop bag.
Since the chicken strips are loose in the bag you can grab as many or as few as you like, making for a very convenient protein to add to your meals.
Thankfully, we can use the open freeze or "flash freeze" method to do this ourselves at home.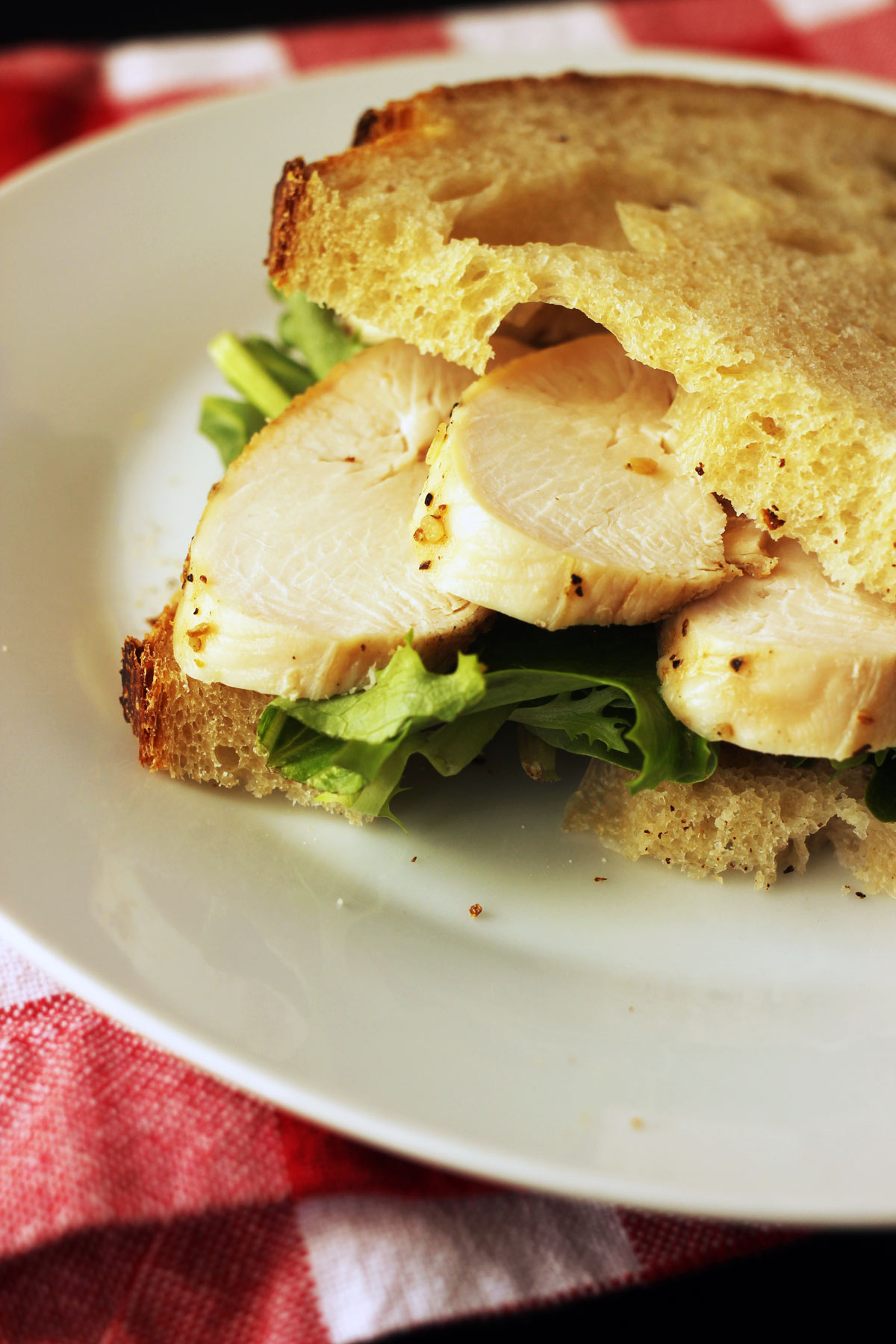 Serving suggestions
You can use frozen grilled chicken strips in any recipe that calls for cooked chicken, but they are particularly nice to have on hand for quick meals such as sandwiches, salads, and wraps. Consider putting this Chicken Strip Salad on your meal plan soon!
They can be thawed and added to pizza, quesadillas, and even tacos! Think how easy it will be to make a Jalapeno Burn Pizza or Santa Fe Chicken Tacos.
Chicken strips are a great addition to a Snacky Lunch and can even play a part in your Game Day Appetizers with the right sauces alongside.
Ingredients
You don't need much to make your own frozen grilled chicken strips. You'll need:
boneless, skinless chicken – To maximize your savings and beat the commercial product price, buy your chicken on sale. My ALDI regularly sells it for $1.79/lb, sometimes going on sale for as low as $1.29. Watch for sales and snag it at the best price you can.
whatever seasoning you'd like to use – This can be something as simple as a Custom Seasoning Mix or get a little fancier with a marinade, such as this 5-Minute Asian Chicken Marinade Recipe or this easy Mustard Marinade for Chicken.
Instructions
Preparing the same kind of chicken is easier and cheaper to do yourself.
But, you knew that already, didn't you?
The method is pretty straightforward. Here's how:
Prepare your chicken and cook it on the hot grill. Remove to cool. Chill it in the refrigerator.
Once the chicken is chilled, slice it thinly.
Place the chicken strips on a lined baking sheet that fits your freezer. You can use plastic wrap, parchment paper, or a silicone baking mat to line the pan. Freeze until firm, about 1 hour.
Once frozen solid, package the strips in a plastic, ziptop bag and store in the freezer.
You can make these chicken strips "on purpose" or simply use up leftover chicken in this way.
To serve: simply thaw and serve or reheat if you want cold chicken.
Alternate means of prepping chicken to freeze:
Freeze a sliced breast in a single package.
Having frozen chicken on hand ready to go in recipes is ideal. If you don't need or want to freeze individual strips, you can simply slice and wrap the cooled chicken breast and store in a labeled ziptop freezer bag.
Freeze uncooked chicken in the marinade.
Maybe you want to enjoy your chicken hot off the grill. That works. Prep the marinade in advance and freeze the uncooked chicken pieces in the marinade. The chicken will marinate as it thaws, and you'll be more hands-off at cooking time.
Kitchen equipment
This recipe really couldn't be easier than it is, but having the right kitchen tools can really make your time in the kitchen more enjoyable. Over time, I've honed my collection so that they are perfect for my needs.
Here's what you'll need to freeze your own grilled chicken strips:
Good knives – It's imperative to have a good set of knives for chopping, dicing, and slicing. You don't have to buy a full set; you can do quite well with a chef's knife, a serrated bread knife, and a paring knife.
Big cutting boards – Protect your blades as well as your counter tops by cutting on good counter tops. I have a variety of boards in different colors so I can prevent cross contamination between raw meats and vegetables.
Rimmed baking sheets – These are handy for baking and freezing alike. Be sure to select one that will fit inside your freezer.
Parchment paper or a silpat mat for lining the baking sheet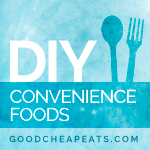 This post was originally published on October 30, 2013 as part of the DIY Convenience Foods series. It has been updated for content and clarity.