Make a big batch of chicken strips and freeze them for later use in salads and sandwiches.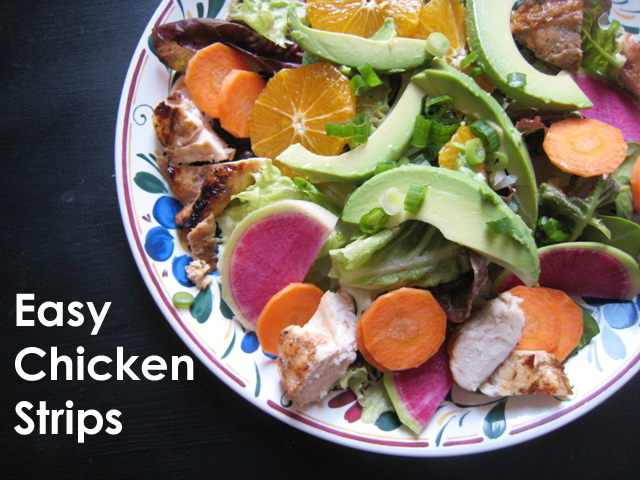 On my last trip to visit my sister, she met us at the airport with these wonderful dinner salads, cookies, and homemade dressings. It was a feast! Particularly so since my friend Heidi and I had been cooped up in a plane on the tarmac for hours and hours waiting for the plane to take off.
As we munched on the drive to Williamsburg, Janel shared her secret. She had not, after all, cooked all day, she had pulled out some frozen cooked chicken strips and thawed them before adding them to the salads. Easy peasy.
Preparing the same kind of chicken is easier and cheaper to do yourself.
But, you knew that already, didn't you?
The method is pretty straightforward. Here's how:
1. Bake or grill your chicken.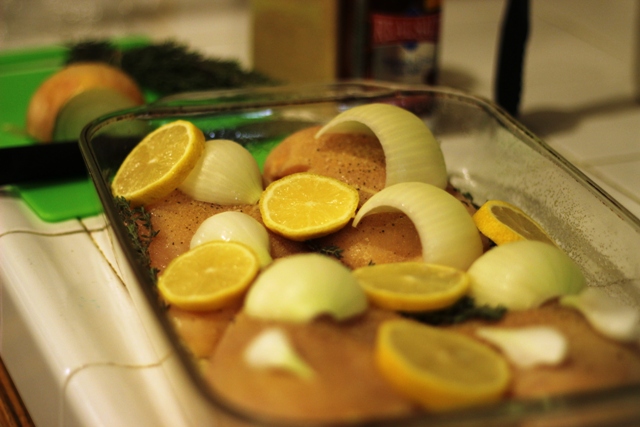 2. Once the chicken is cooled, slice it thinly.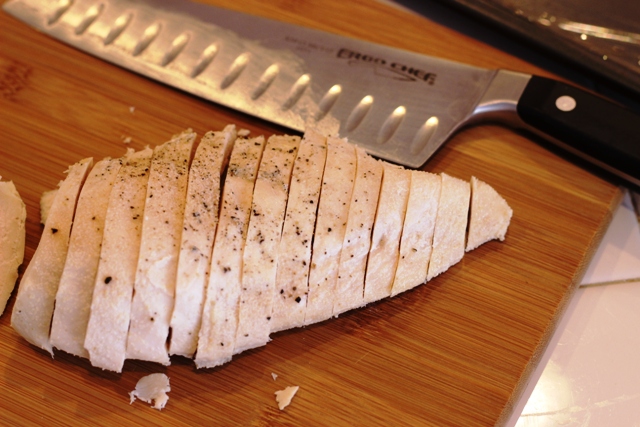 3. Place the chicken strips on a plastic-lined sheet that fits your freezer. Freeze until firm.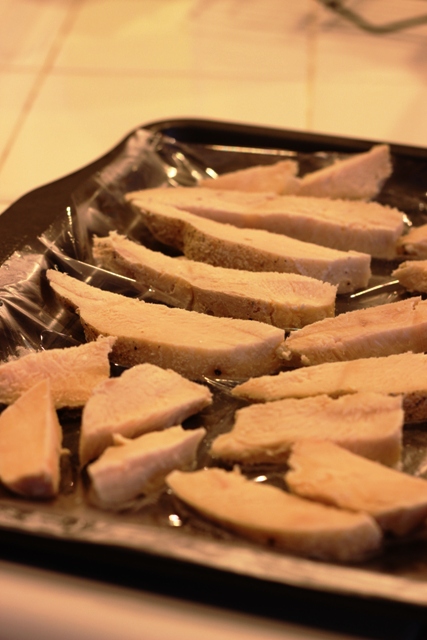 4. Once frozen, package the strips in a plastic, ziptop bag and store in the freezer.
You can make these chicken strips "on purpose" or simply use up leftover chicken in this way. Freeze them to use later in soups, salads, and sandwiches.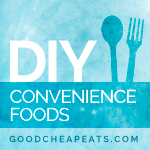 This is part of the DIY Convenience Foods series.
Don't want to miss a post in this series? Subscribe to 31 Days of DIY Convenience food here. Get updates via email here.