Open freezing is the process of freezing fresh produce, baked goods, and other foods in such a way that you can easily use only what you need instead of the whole package. It's a great way to make the most of your time, effort, and grocery money and fill your freezer with homemade convenience items.
You've had such a fun day berry picking with the kids. You think, it would be great to stash a bunch of these berries away for the winter. Then we could enjoy berries for all kinds of recipes. 
Upon returning home, you carefully wash and package a large bag of berries, thrilled that you'll have a source of sunshiny goodness for months to come.
A few weeks later you go to the freezer. You just want a handful of berries to throw into a smoothie. But, what the…? The berries are frozen in a solid chunk. One very large solid chunk.
You can either thaw the entire bag — and figure out what to do with ALL THOSE BERRIES right now! — or you can try to chisel off what you need and hope you don't poke your eye out.
Surely there's a better way to freezing foods so that you can conveniently use them later, right?
Right.
Yes, there is a better way and it won't take long. What you're looking for is the process of mimicking a commercially flash frozen process at home, otherwise known as open freezing.
The difference between flash freezing and open freezing
Scientifically, flash freezing involves cryogenic temperatures. Obviously, your kitchen is not that high tech. But you can approximate the "flash freezing" process at home; its technical term is open freezing.
The process is really quite simple. Freeze perishable food items in single layers on trays so that they are independently frozen, not clinging together in a frozen clump. Once they are strong and independent, you can package them together in a ziptop freezer bag or freezer-safe container and return them to the freezer for longer storage. In doing so, you avoid having to thaw a huge lump of something.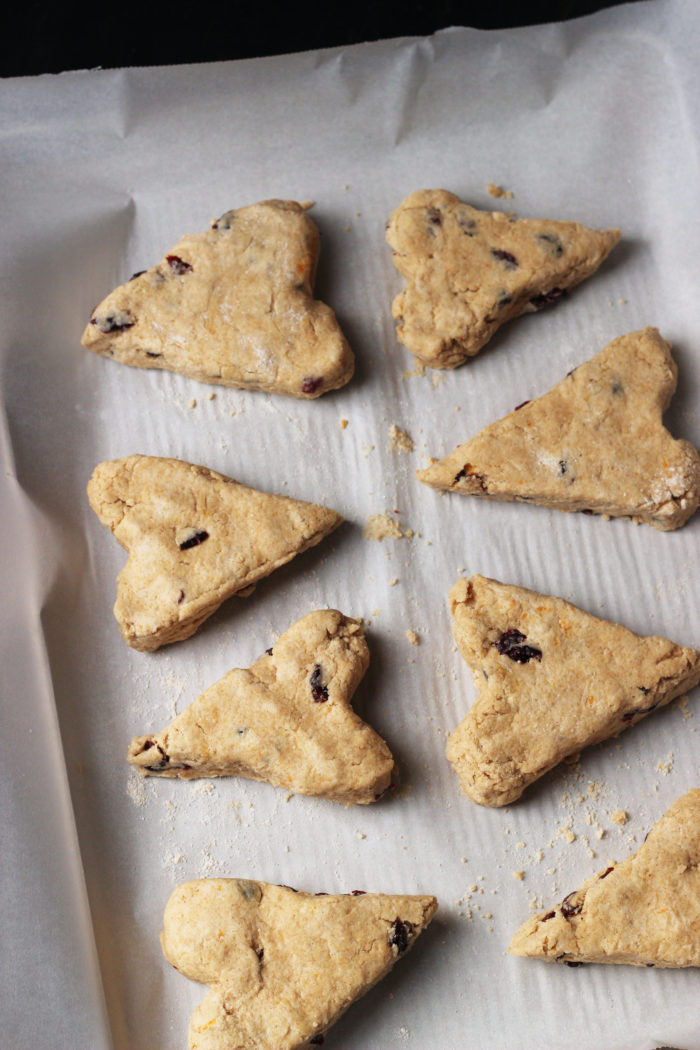 Foods that are great for open freezing:
Flash freezing works well for a number of food items, besides the aforementioned berries. You can open freeze food items like hamburger patties, taquitos, sliced chicken strips, scones, cinnamon rolls, and chocolate butterhorns. Open freezing is also good for freezing a variety of fresh produce, like mushrooms, sliced onion, bell pepper strips, banana slices, cherries, and other fruits like pineapple or mango.
These recipes make good use of open freezing:
I regularly freeze all the above items. When I want berries for a smoothie or scones for breakfast, I just pull what I need out of the freezer instead of having to thaw an entire package of something. The scones bake up wonderfully first thing in the morning with very little work from me. Love that!
Open freezing foods at home: how to do it
Prepare your food items: rinse the berries, form the hamburger patties, prepare the rolls, etc.
Lay them out on parchment-lined cookie sheets. Be sure that your trays fit inside your freezer!
Place the trays in the freezer, making sure the tray sits level.
After 20-30 minutes or until the surface of the food item is hard, pull the tray from the freezer and quickly package the food into labeled freezer bags.
Immediately return the bags to the freezer. Store the bags in the freezer until ready to use.
Use only as many of the item as you need at a given time.
Practically speaking, I've found that my side-by-side freezer works best for flash freezing. Your mileage may vary.
Once you've frozen the food items individually, you'll need to package them for longterm storage. Choose ziptop freezer bags that are thicker than regular ziptop storage bags or freezer-safe containers. These square freezer boxes make stacking easy.