Want some easy freezer meals without heating up your summertime kitchen? Well, burger up, folks!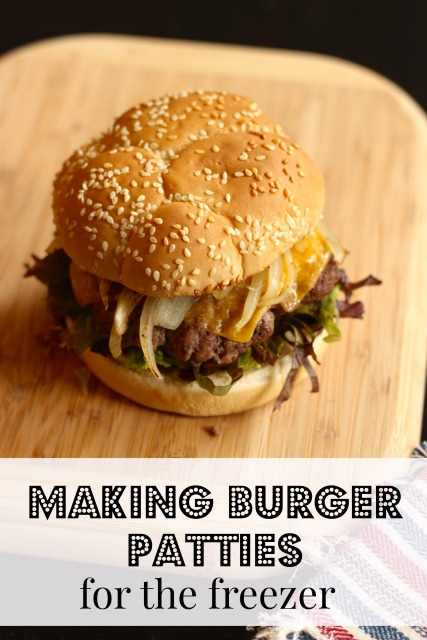 Today I took the kids down to Balboa Park for a free museum visit. San Diego County residents get free admission to select Balboa Park museums on Tuesdays. We've lived here for 5 ½ years and NEVER done it. I've always had the best intentions of course. Of course! But never pulled it off.
My husband works most Tuesdays, and I'm a wimp for driving downtown. I know. Hard to believe. I can give birth to six children unmedicated and then homeschool them, but I'm loathe to get on the freeway. Where did that girl who traveled Europe all by herself go, anyway?
So, today as we were tooling down Balboa Drive I pointed out to the kids how brave and outside-my-comfort-zone this was. 😉 I wasn't looking for praise. Rather, I wanted them to know that things aren't always as easy as they look. If they never know that I am timorous about things, how will they overcome their own hesitations or fears?
Anyway, we had a great day, packed a picnic and all that jazz. There were moments when folks were a little hangry, and I was pushing to see all the things before we left for the long walk to the car. But, over all, I call it a success. We will be doing more of this touristy stuff in America's Finest City.
But coming home? Oh we were spent. And dinner prep needed to be quick.
Freezer cooking in the summer
While I love freezer cooking, I have to be selective in the recipes and techniques I choose for summer. I don't always want to heat up the kitchen or have to remember to thaw. That's where freezing hamburger patties really saves the day.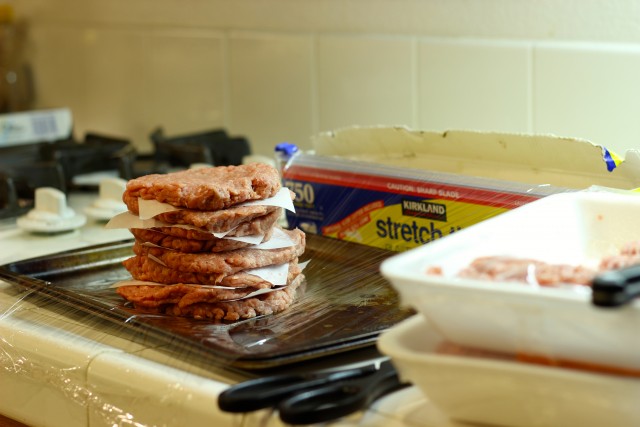 Sometimes I mix in spices, herbs, and onions, like in these Cilantro-Chipotle Cheeseburgers, but often I freeze the patties plain and then season them with a custom spice blend when they go on the grill or in the skillet. This leaves me free to decide what flavors to incorporate into burger night.
How to make burger patties for the freezer:
There are two main methods you can employ to make burger patties for the freezer: in bundles or individually. Here's how to do it:
1. Form the ground meat into patties. I like to make ¼ pound patties but you can make them whatever size suits your crowd. If you make a slight impression in the center of each, this will help them not to shrink and bulge up in the center when cooking.
2. Next, you can bundle the patties, separating them with pieces of parchment paper. Since ours is such a big family, I make bundles of eight, wrapping them tightly in plastic wrap and then placing them in a ziptop freezer bag.
Prior to cooking, I allow the patties to thaw. When I have ample time, I do this overnight in the fridge. When I don't have so much time, I am usually able to pry the partially frozen patties apart and cook from frozen.
If you want to make only a few burgers or even just one, you can freeze the patties individually on a tray and then place the frozen patties in a ziptop bag.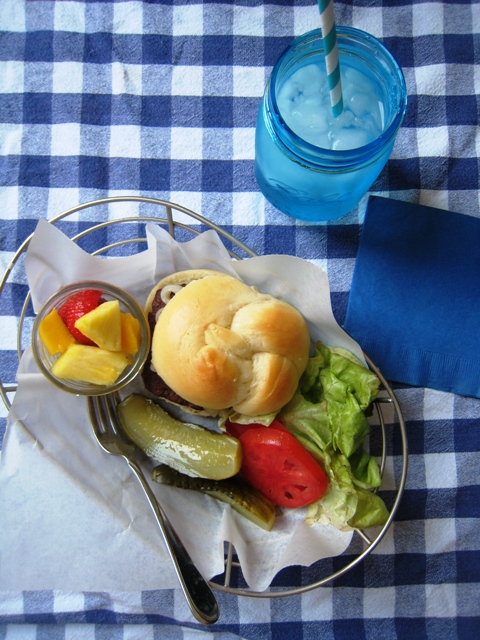 Having patties already formed in the freezer allows me to custom make my burgers according to size, quality, and meat type. It also saves me precious minutes at supper time. I just heat the grill, cook the patties, and dinner is served.
Related:
Cilantro-Chipotle Cheeseburgers
How do YOU make burger making easier at your house?