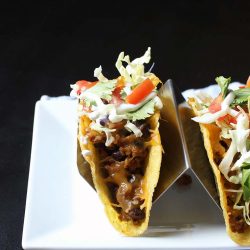 I've been on a ground turkey kick. Part of it is an effort to reduce our red meat. It's probably not that good for us to eat it as often as we were, plus it's getting more expensive. I just can't swing it when the kids could easily eat two to three pounds in one sitting. We're enjoying it twice a week, which is good.
I didn't used to like ground turkey, but since I tried Trader Joe's, I'm hooked. (Sorry to all you people who don't have TJ's or don't like it. I fell out of love with Trader Joe's a few years ago, but I'm finding ways to make their products and prices work for me, and it's working really well.)
Anyway, this dish is the antithesis of what I would have made five years ago when I was a sworn beefeater.