Seasoning vegetables doesn't have to be rocket science, but can be the difference between okay side dishes and fabulous feasts.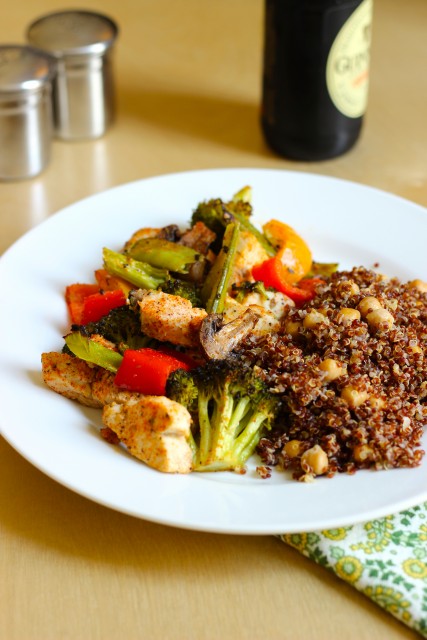 Lately, I've been trying to simplify in the kitchen. I want to focus on flavors and freshness. This is summer, after all, when fresh produce is easy to come back and pretty tasty to boot. Why mess around in the kitchen?
Let's spend less time cooking and more time eating and enjoying each other's company!
One of the things that I'm trying to do to improve our family's diet is to include more vegetables in the mix. Making them easily accessible is one great trick and seasoning them well is another.
You really don't need much to season fresh, great tasting vegetables. In fact, lately, my husband, aka The Man Whose Mother Said He Hated Vegetables, has been raving about the simple preparations I've been leaning on these past few months. It's all in the wrist….
Actually, it's the fat, seasonings, and heat that make a difference: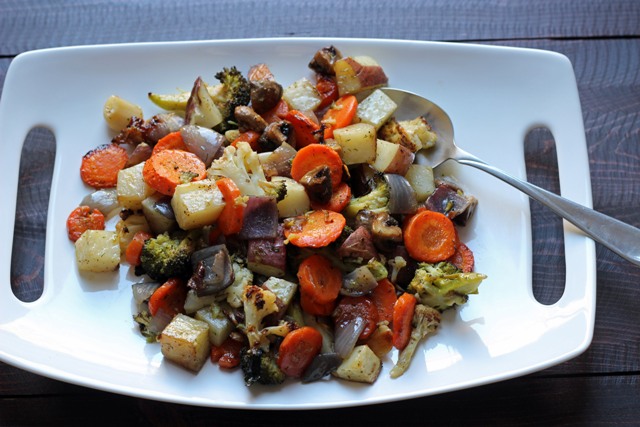 Fat
Obviously, if you coat cooked veggies in butter, they're going to taste fabulous. But, there's a world of other fats, healthy ones, that bring great flavor to the table. I've been tossing them in a flavorful oil, such as coconut or olive. They are known to be healthier as well as packed with flavor.
Seasonings
It's amazing how the simple things can pack a lot of punch. Sometimes, I just use a generous hand with salt and pepper. A friend hooked me onto the Queen's Salt, Maldon Sea Salt Flakes which are amazing! I just grab a pinch or two from the box. Salt really can make a difference, so bust out of your iodized little canister and try kosher, sea salt, pink salt, or even the Queen's salt.
Don't overlook the power of the lemon. A little juice and zest can add a great zip to your dish. Garlic and onion, too, can add flavor without being overly complicated.
If I want to get a little bit crazier, I use one of my custom spice blends like Jamie's Spice Mix. A spoonful or so sprinkled over veggies is just the ticket!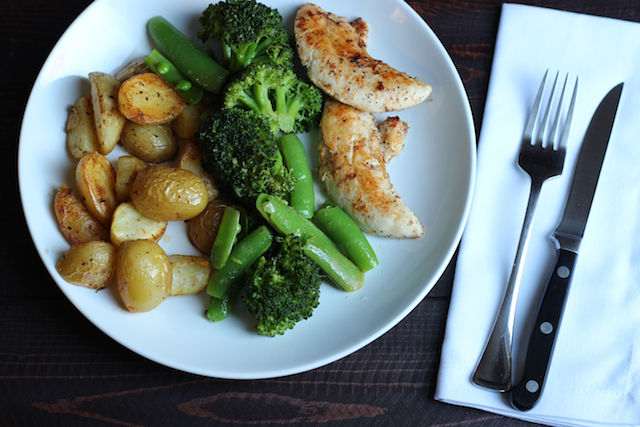 Heat
Forget the old boiled and steamed methods. You can pack some punch into veggies by your cooking method. Both roasting and grilling add great flavor and help you avoid soggy veg. I've taken to quickly sauteing vegetables in a skillet with the above mentioned fat and seasonings. I let the mixture brown just slightly which enables caramelization and adds flavor.
If I do steam veggies, I do it in just a bit of water and then finish it with a bit of fat in a hot pan, like in this quick and easy broccoli dish.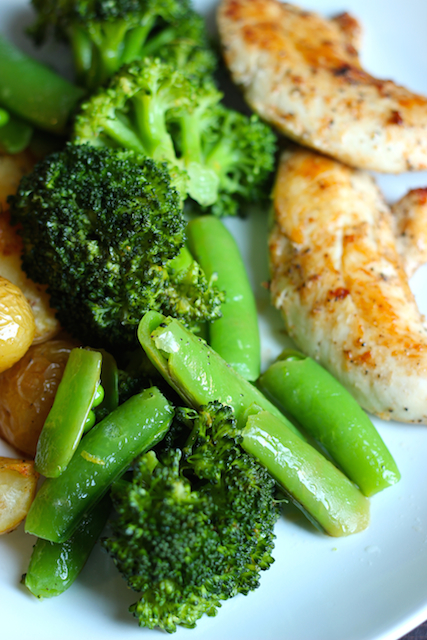 Lemon Broccoli and Peas
Seasoning vegetables doesn't have to be rocket science, but can be the difference between okay side dishes and fabulous feasts. With a combo of salt, lemon, olive oil, and just the right amount of heat, this Lemon Broccoli and Peas is out of this world.
Ingredients
1

12-ounce package

broccoli florets

1

12-ounce package

sugar snap peas

2

tablespoon

olive oil

1

lemon

zested and juiced

salt

black pepper
Instructions
Place the broccoli in a large skillet with a lid. Add 1 inch water. Bring to a boil, cover, and steam 7 minutes.

Add the peas and steam 3 minutes more.

Drain the water and drizzle on the olive oil and lemon juice.

Season with lemon zest, salt, and pepper, tossing to coat. Serve hot or at room temperature.
Notes
Promptly store leftovers in an airtight container in the refrigerator, for up to 4 days.
Nutritional values are approximate and based on ⅛ of the recipe.
Nutrition
Calories:
64
kcal
|
Carbohydrates:
6
g
|
Protein:
2
g
|
Fat:
4
g
|
Saturated Fat:
1
g
|
Sodium:
16
mg
|
Potassium:
219
mg
|
Fiber:
2
g
|
Sugar:
3
g
|
Vitamin A:
727
IU
|
Vitamin C:
65
mg
|
Calcium:
38
mg
|
Iron:
1
mg
Tried this Recipe? Tell us what you think!
Your reviews help us develop better recipes and give newcomers the confidence to try your favorites. Scroll down to leave a starred comment.