Want to improve your family's diet? Make fresh produce a little easier to swallow. Follow these tips to get your kids to eat more vegetables.
You can read every "healthy eating" or nutrition book under the sun and you'll see a range of recommendations. Some folks say no grains. Others say no meat. Still others say no dairy, no sugar, no gluten, no whatever. It can be really confusing.
When I was in third grade, the 3-2-4-4 daily nutrition guideline was drilled into my head. Three square meals a day should render you three servings of dairy, two of meat, four of vegetables and fruits, four of grains and starches.
Of course, you know that this has changed — several times over! The government has changed its mind over nutrition recommendations many times in the last 40 years.
Science is no help. Eggs used to be bad, and soy was good. Now, soy is questionable, and eggs are back in style.
If you're a parent wanting to feed your family well, it can be really perplexing. However, in all the reading I've done and in talking with doctors and nutritionists, I've found that everybody has one thing in common. Vegan, paleo, whole 30, zone, adkins, they all agree that we should…
Eat more vegetables and fruits!
Fresh produce has vitamins, minerals, fiber, water, and all kinds of great things our bodies need. And nearly everybody will recommend that you eat lots of it.
I kinda want to say, Duh. God created life in a garden and told Adam and Eve to eat the plants.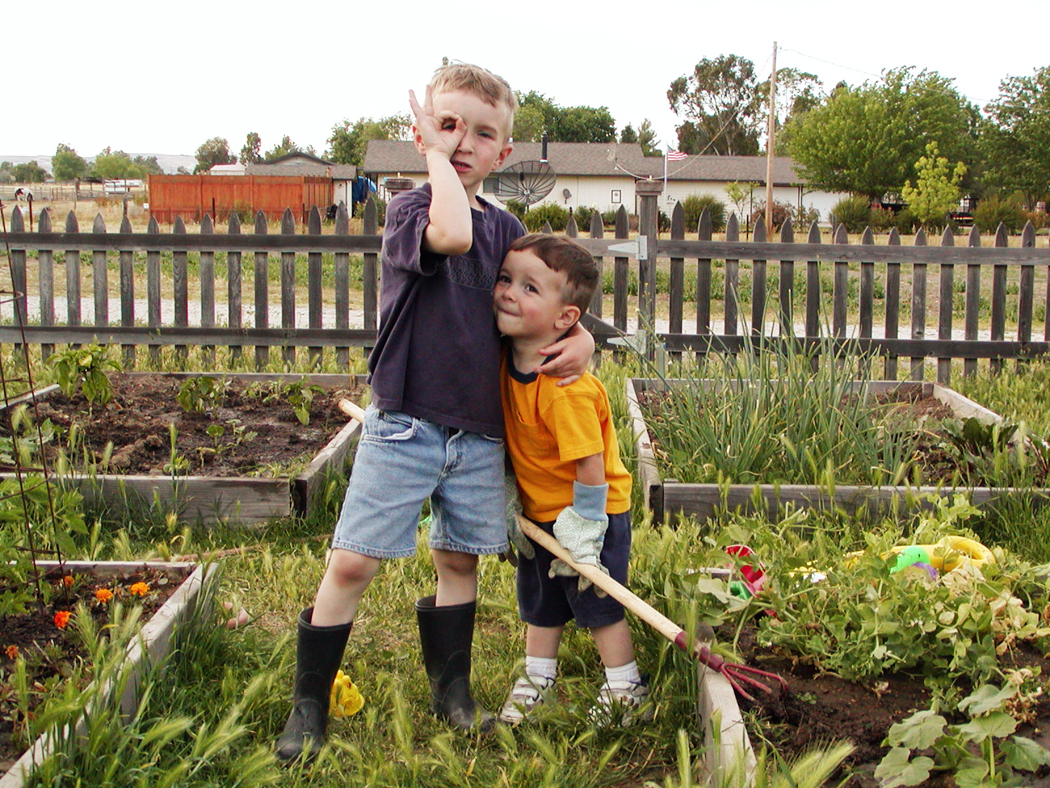 So, if we know that vegetables and fruits are good for us, why is it so hard to work them into our diets, particularly those pesky vegetables? I'm gonna guess it's one of these reasons:
Fresh produce is very perishable making it more expensive/difficult to ship and store. Ever stock up with good intentions only to open the crisper drawer two weeks later and see some science experiments gone bad?
Take-out and fast food typically are not centered around fruits and vegetables. Yes, I know McDonald's sells salads, but who really craves a salad from McDonald's?! Restaurants aren't a whole lot of help either. Gone are the days that a couple sides of vegetables were included in the entree.
It's easier to pack a box of crackers or a bag of chips than it is to prepare fresh produce for lunches and on-the-go-eating.
Since we've gone away from our agrarian roots, a lot of us don't have a wide experience with fresh produce. We don't know what to do with some of this stuff!
It takes time and effort.
Working fruits and vegetables into our diet doesn't have to be complicated or difficult, but it does take a little time and effort. But, I know that we can do it.
This post is mostly focused on vegetables since those seem harder for most kids to swallow. While we haven't reached Vegetable-Eating Perfection around here, we have gotten better over the last couple years.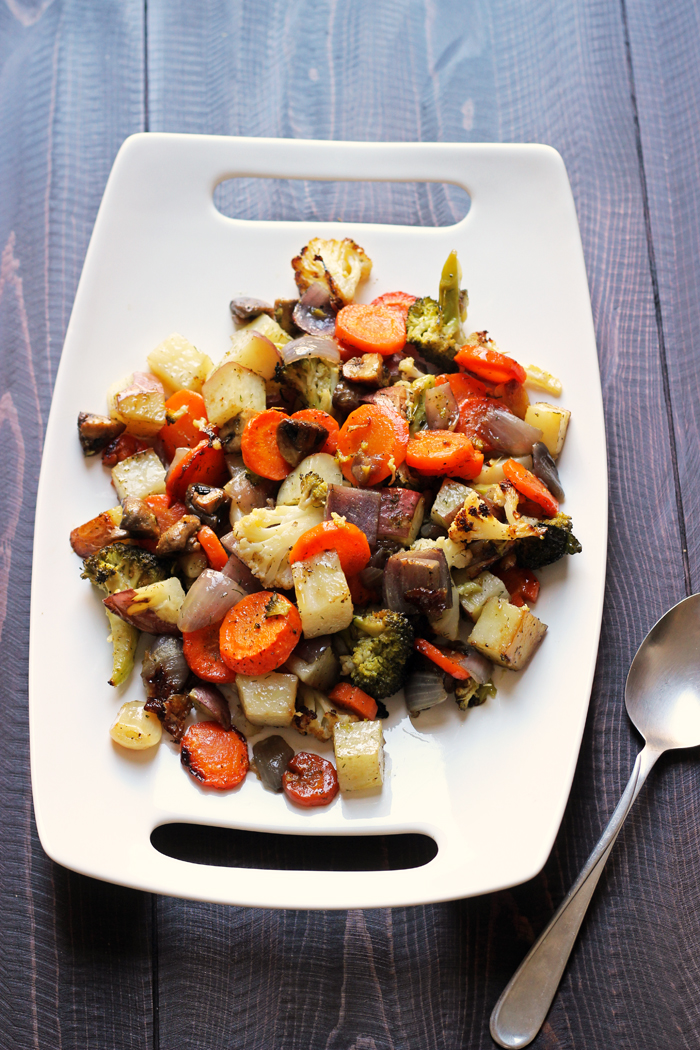 It started a few years ago. One night when we were staying with friends in Santa Barbara, we went out for dinner with the grandparents and arrived back at our friends' home as they were finishing their supper. My kids were stunned that Jessika had made roasted vegetables for supper. That was the main dish! Just vegetables.
And it looked and smelled delicious!
I teased my meatatarians that we were going to send them to Jessika for a week in the summer so that they could learn to eat vegetables. I was only half kidding. She's obviously doing something right at her house!
I want my kids to be okay with the occasional meatless meal (one that's not solely pasta or beans and rice) and enjoy the variety of flavors that vegetables have to offer.
I've since made Jessika's Roasted Vegetables many times as a side dish. I cook up two big pans of it and serve a small meat "main" dish as well as a salad. While I have my work cut out for me to get all my kids to embrace more veg, I'm intent on dispelling their fears.
Here's are some great strategies for getting your kids to eat more fruits and veggies.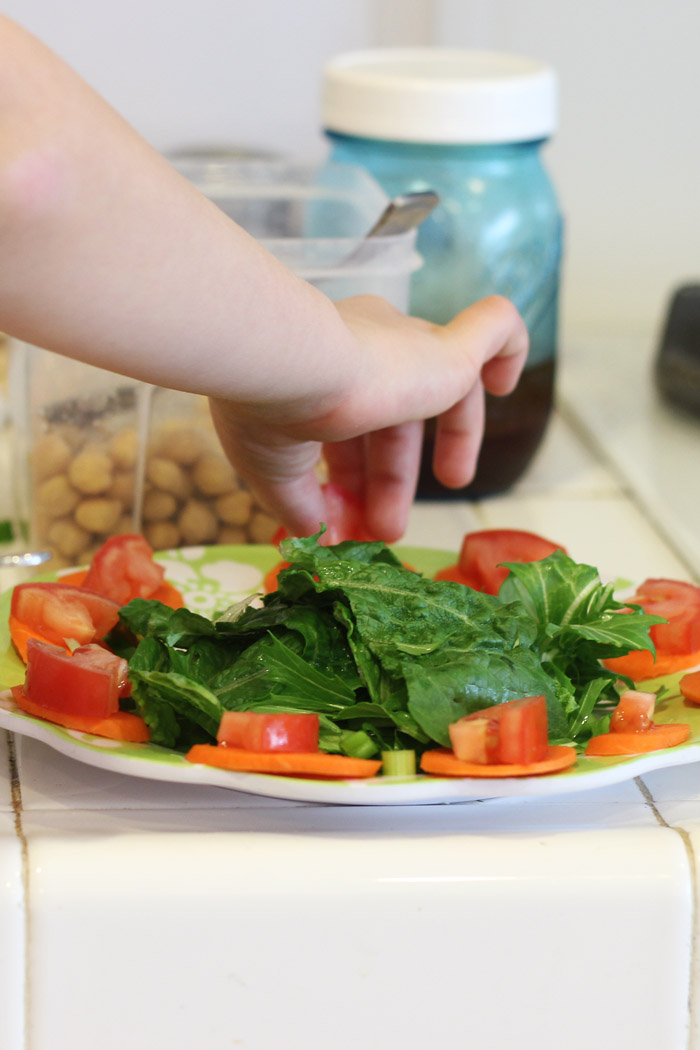 1. Make fresh produce readily available.
Make your first line of snack defenses be fruits or vegetables. Currently at our house, we're going through lots of bell peppers, sugar snap peas, cucumbers, carrots, and celery. I've toned down how much fruit I buy so instead the kids can snack on veggies.
Some prefer to eat them plain while some like to have hummus or homemade ranch to dip in.
For meals I try to include several different vegetables in addition to our starch and meat. If there are many varieties at play, then no one is stuck with a veg he hates. I also make a fair number of stir fries, lots of roasted vegetables, and even served a salad bar.
I make my husband and I a round of salads or veggie bowls with protein each Sunday night. Recently my eldest daughter has been experimenting with her own make-ahead salads as well.
Since getting a kick in the butt from reading French Kids Eat Everything, I've dished up for the 12 and under crowd, making sure there was a bit of everything, and insisting that they taste each thing. I'm not stuffing it down their throats, but I'm not wimping out, either. And wouldn't you know, Mr. Picky recently decided that he likes spinach!
Serving a salad bar to the kids is always interesting to observe. I includ diced meats, garbanzo beans, cheese, and hardcooked eggs for protein, as well as a variety of greens and vegetables. Several children get very excited about this option, making their plates very stylish. Others keep their meats separate from their salads. The latter are those I have to encourage to eat vegetables, so that is interesting to me.
Obviously, it helps to observe your child's habits and preferences. If you know they will gobble down Caesar Salad or Veggie Dippers, like my vegetable-hater, make those more often and easily available. But, don't cow to what they think they don't like. Keep offering plentiful options.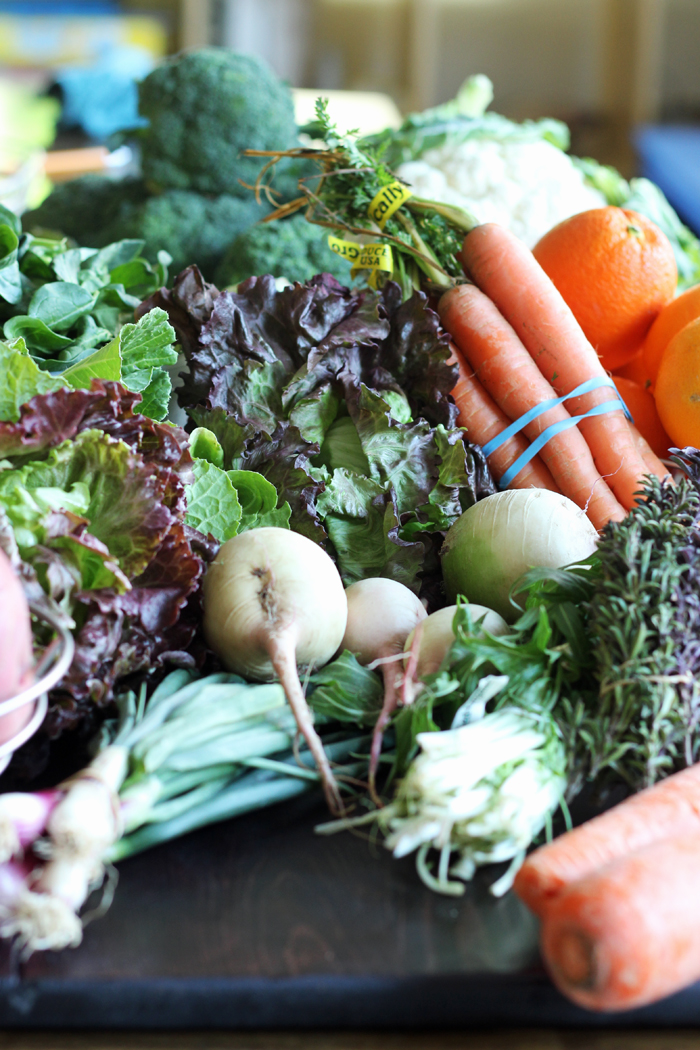 2. Make it seasonal.
In most cases, produce tastes better when it's in season. Eating tasty, in-season produce will help your kids like it better. Liking it leads to eating it more often without a fuss.
Seasonal produce is also cheaper to purchase. Take a gander at your stores' sales flyers to see what's on special, being sure to match that up with what you know to be in season in your locale, within reason.
We save money and eat tastier fruits and veg when I buy it during its peak.
Check out what sources of fresh, seasonal produce are available where you live. This might be the farmer's market or a CSA or even a smaller grocery store that stocks food from local growers.
Your mileage may vary, depending on the season and where you live. Indulge in fresh produce on sale whenever you can. Stock up on good quality frozen vegetables and fresh, cold weather crops when you can't.
No matter the season, you can find great ways to use fresh, seasonal produce.
Spring Produce
Summer Produce
Fall and Winter Produce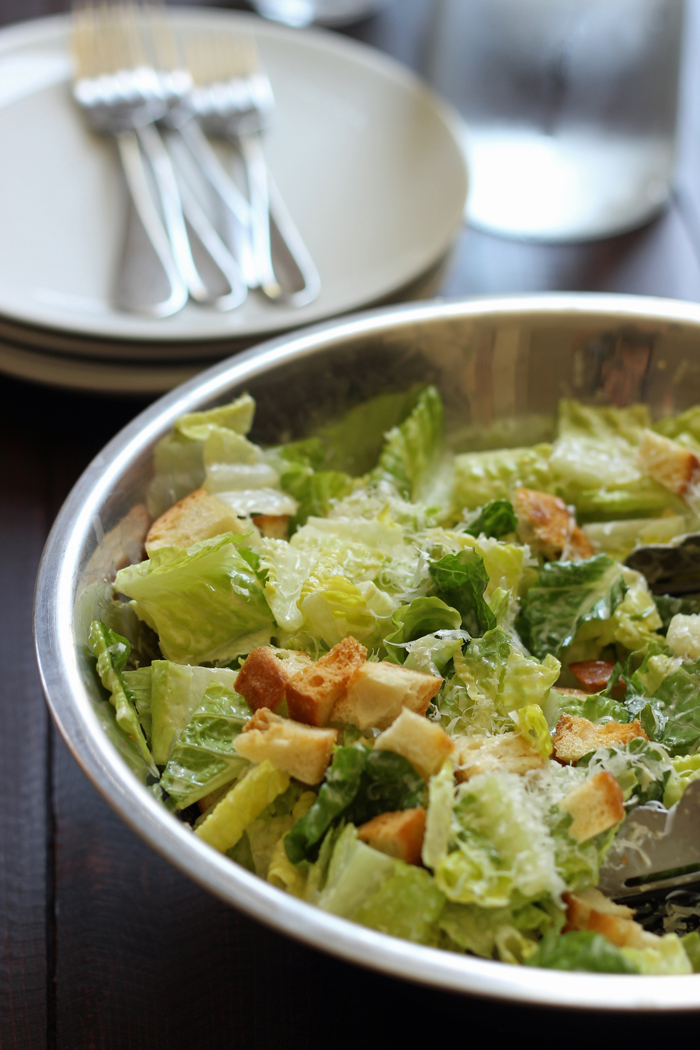 3. Make it different.
They say that it takes something like 14 to 21 tries for a person to get accustomed to a new and potentially distasteful food. Don't give up on broccoli if you've only fed it to your kids once or twice. Keep at it, but consider how to prepare it in different ways.
In her book, French Kids Eat Everything, author Karen Le Billon started her girls out with new veggies by serving pureed versions and soups. I've seen in my own kids that juicing the vegetable, mixed with some fruits, helps them become better accustomed to the foreign flavor.
Cooked vegetables are super tasty when steamed, roasted, or grilled. Experiment with the seasonings. A drizzle of lemon juice or balsamic vinegar can really bring out the flavor of things.
There are also lots of other ways to do up vegetables besides cooking them as a side dish. Consider blending them into a soup, tossing them in salads, folding them into quesadillas or enchiladas, stirring them into sauces, or just plain hiding them.
Scroll through these vegetable side dishes for ideas on how to prepare them in different ways.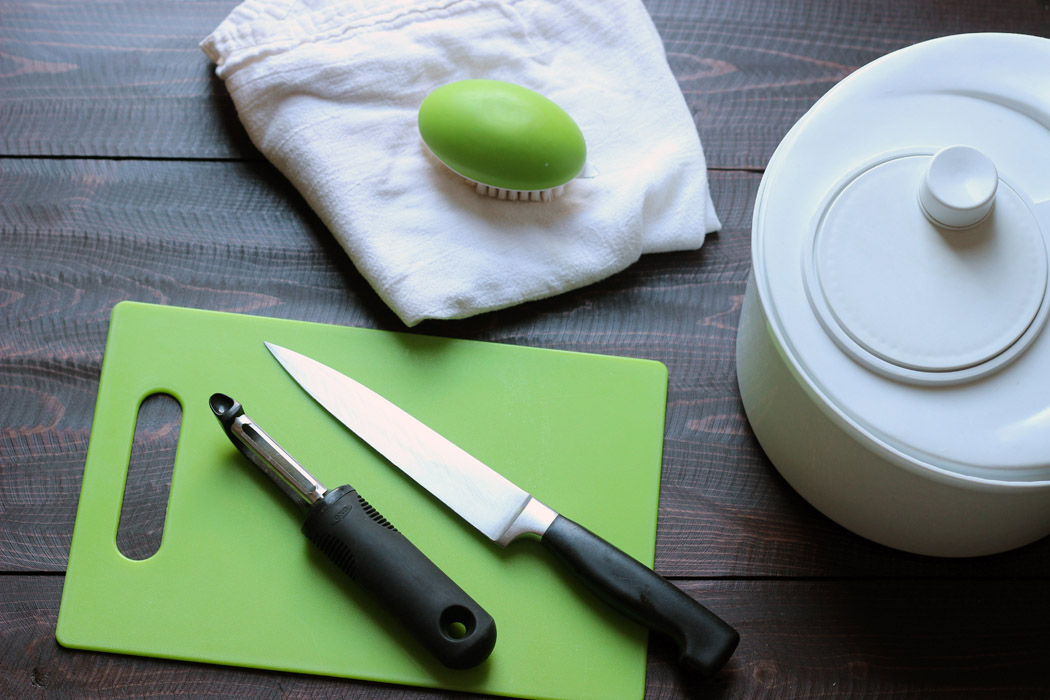 4. Make it easy on yourself.
If vegetable prep is a chore for you, chances are you won't do it. Remember that science experiment growing in the crisper drawer?
Don't decide to go big guns. Take baby steps. Buy a couple bags of carrots and apples this week to provide as snacks and with meals. Next week, prep a salad bar. The week after that, chop a ton of veg at one time so that you can incorporate it into meals easily throughout the week.
And make sure you've got good tools! That's FishPapa's #1 rule. You have to have the right tools for the job, otherwise, you'll hate it. Consider these tools of the trade:
Tools of the trade
These tools and gadgets can help make your job go quickly and easily:
Vegetables can be a wonderful addition to your family's diet. Preparing them doesn't have to be difficult or complicated. Serving them doesn't have to be a battle.
What's your best move for getting your kids to eat their vegetables?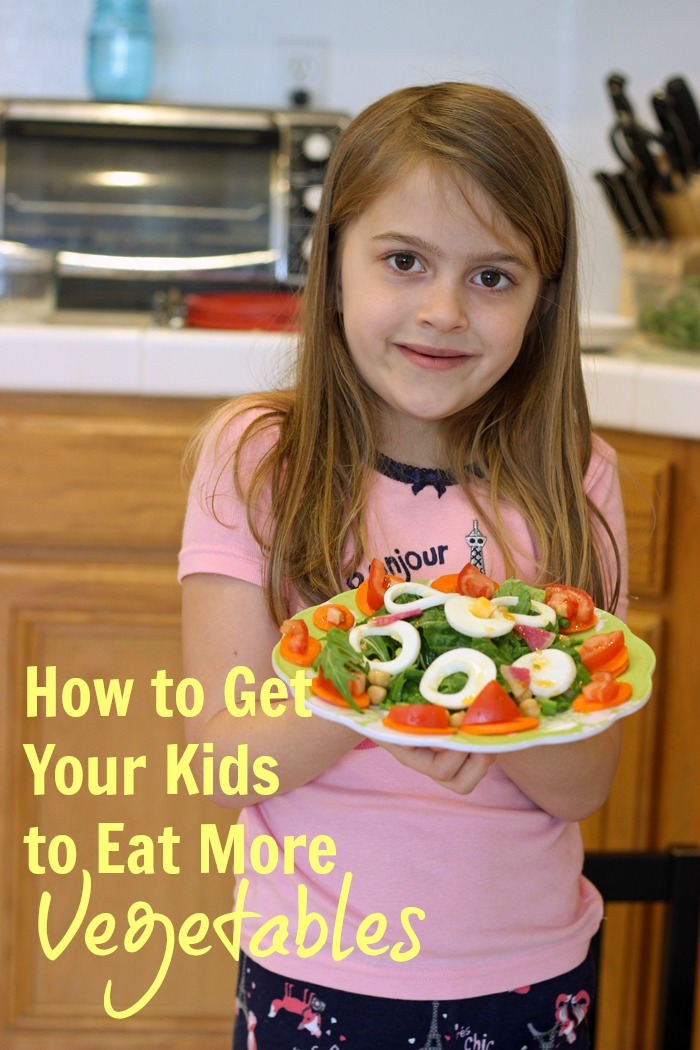 This post is part of a larger series on how to improve your family's diet. Up next: how to get your family to eat more whole grains.
Originally published January 27, 2014. Updated August 23, 2016.