While you can't always control every morsel your children eat, you do have a lot of influence and control over their nutrition. This is part 1 of a series designed to help you improve your family's diet.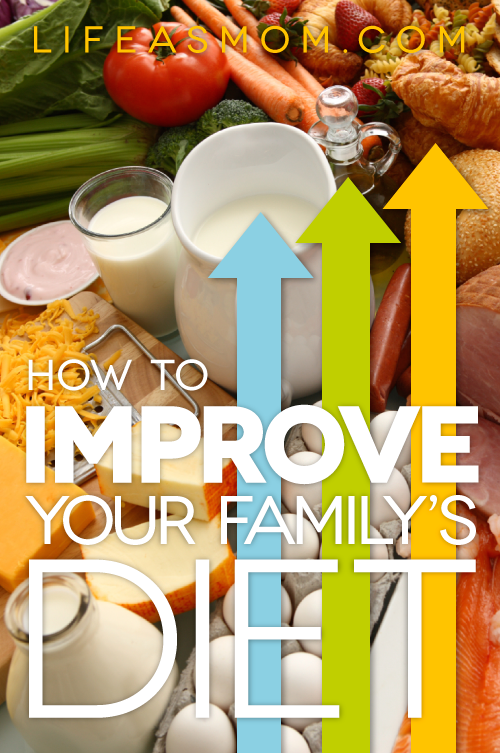 If you're like most moms, you want your kids to be healthy. You want them to grow up with strong bones and a sturdy constitution. You want to spare them the agony of diseases that could be prevented.
While you certainly can't control everything that impacts your children's health, you do get to have a say in what goes into their bodies. Or at least what goes on the table and gets stored in the fridge.
When they were babies, you were the milk train. Today, you are still their main source of foodstuffs. You have a say in their diets because you pay the grocery bill! Though it may seem daunting, you can improve your family's diet.
Healthy eating may not be high on my 12 year old's list, but if I don't "adult up" and put good choices in front of him, he will have a harder battle later in life. I remember my baby's first pediatrician telling me about developing my kids' taste buds. She said to feed the baby what we were eating — even spicy salsa — so that he would be acclimated to our family diet and not be a picky eater.
The two kids who got the most baby food? Yep, they were/are the pickiest eaters.
Food matters.
What we feed our children throughout their growing years has a huge impact on their health. What we parents eat matters as well. I don't know about you, but if being a grandmother is such a life-changing experience, I'd like to live to see it!
Perhaps you are contemplating changes to make in regards to healthy living. Maybe you want to start an exercise program. Maybe you want to establish earlier bedtimes. Maybe you're thinking about making some improvements to your family's diet.
I know I am. I got lazy toward the end of the school year, buying more processed items, buying cheaper, more processed ingredients, staying up late, and skipping the exercise. I am ready to get back to some good habits, and get back toward cleaning up our family's diet and eating better food.
As I mentioned in my list of wants, I'd like my life to be characterized by "healthy food and less temptation toward processed crap, etc." FishPapa and I are making more changes in our family's diet, reducing the sugars and empty carbs and upping the whole grains.
With the new school year getting under way, that means that I need to get a plan in action. If you're looking to improve your family's diet also, consider these points:
What do you want to change?
This is a glimpse into one of my grocery shopping trips in 2008. (I am the Grocery Geek, after all.) I didn't think we ate a horrible diet back then, but man, it was certainly far from stellar.
Eight years ago I was mainly concerned with just getting food on the table. Any food.
Back in 2008 we were paying off debt and our grocery budget for 7 people, including pregnant me, was $400/month. You do what you have to do. It was a means to an end. If you're in that place, you will get no judgement from me. Feed your babies as best you can with what you have to work with.
Changes in our diet
Once we paid off our debts, I allowed myself to research more about how to improve our eating habits. Before then I was just afraid to know. I didn't want to get distracted from debt-reduction by guilt over the junk food we were eating.
Odd how we have to choose between eating healthfully and just plain eating.
Each year since then I've made some baby steps to feeding our family better quality food: buying more organics, cooking from scratch more, exploring more unprocessed ingredients. We've made a lot of changes to our general diet. Though he wasn't all fired up about the changes initially, my husband is really thankful that I stuck with it. He recognizes how much better he feels when he eats our homemade food compared to other options. The McDollar Menu is a thing of the past.
The changes have been big for me, too. In 2008, I certainly didn't look forward to a Quinoa Vegetable Salad for lunch, and Lettuce Wraps – no matter what they were filled with — would have seemed pretty weird.
But for all my healthy eating improvements, we still have room to grow. The end of the school year saw me buying more convenience foods, empty carbs, desserts, and snacks. I've gained a lot of weight since my thyroid started wigging out last year, and I've noticed other family members developing some unhealthy eating habits.
My kids were thinking that thrice-daily dessert was in the Bill of Rights! So, we all have ways to improve the diet, don't we?
How do you want to improve your family's diet?
Each family is going to have slightly different goals. There are so many special diets out there. I've studied Whole30, paleo, AIP, and South Beach over the last year. I have a friend who loves what veganism has done for her family's health.
I see positives and negatives in them all, but I'm not sure that there's any one right diet. We live in a fallen world. This is no garden of Eden.
The common ground I do see in all these diets is what I'm striving for: real food, whole ingredients, fewer processed items, less/no sugar, lots of water, lots of veg, and regular mealtimes.
My specific goals for stocking my kitchen include:
The food our grandparents ate is not the same food we buy in the stores today. For better AND worse, technology has changed our food supply. I personally think it's in our best interests to be informed about food technology and how it can impact our future health and that of our kids.
Based on the reading I've done so far and what my gut tells me, these are the areas I want to improve on. Your list may look slightly different.
Create your own list of ways to improve your family's diet.
Your list doesn't have to be as long as mine. Maybe it's as simple as "let's eat more meals at home." That's a great place to start, so don't compare. Think about YOUR family and how you want to improve your family's diet.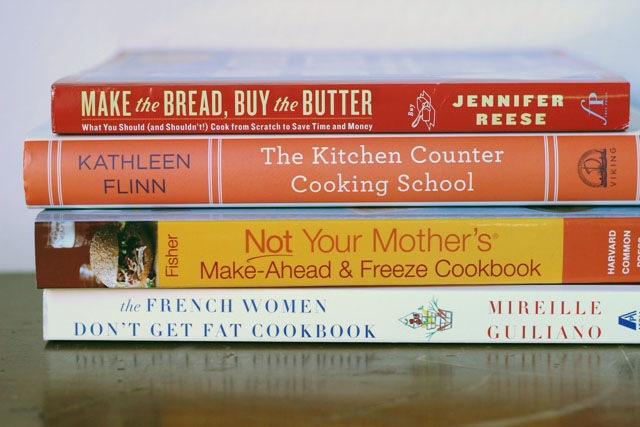 Read and research.
Once you know where you want to grow, I suggest you find some good books on the topic.
If you want to eat at home more often and make your own take-out favorites, I recommend the book The Kitchen Counter Cooking School by Kathleen Flinn. This is one of my very favorite books about cooking in the home kitchen. I reread it every year.
Another good one is Make the Bread, Buy the Butter. While I don't agree with every conclusion the author makes, I think she does a great analysis of what you can easily make yourself. There's a lot more that you can do than you think!
If you want to stock up on homemade convenience items, grab a copy of Not Your Mother's Make-Ahead and Freeze Cookbook. Ahem. You'll have everything you need to know about freezer cooking right there at your fingertips. (My other cookbooks, Good Cheap Eats and Good Cheap Eats Dinner in 30 Minutes or Less are also focused on homemade meals made from whole ingredients.)
There are books on probably every topic you're interested in exploring. Spend a few minutes in the library database or on Amazon and browse until you find a good fit.
Books that have guided my thinking on food include: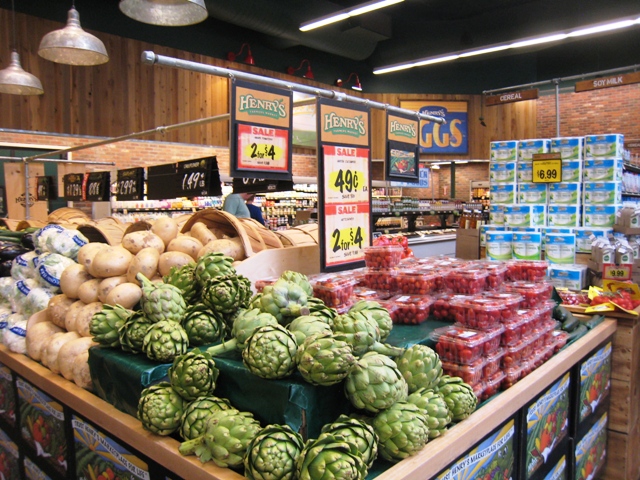 Plan how you will improve your family's diet.
Next, consider how you will implement your new changes. I highly recommend discussing this with your husband. If you're both on the same page, the battle is more than half won. If he's not on board with your suggested improvements, it won't be good for your goal or your marriage.
FishPapa trusts me to research and implement. He's used to my experimenting in the kitchen. He's seen the evidence that more whole foods more homemade make him feel better. He's cool with it.
If your spouse and kids aren't in the same place, then you may need to do some convincing. Take baby steps to effect change. Don't swap your family's favorite spaghetti dish for whole wheat noodles in one go. Trust me, you will not be very popular. And you'll have lots of leftovers.
As long as the food is tasty and I'll providing some healthier alternatives to the junk they think they want, my family is generally okay with my efforts to improve our diet. That said….
Plan for baby steps to improve your family's diet.
No sustainable change happens overnight. As my friend Amy says, it's a cha-cha. Two steps forward, one step back. That is how we mothers dance through life. Not everything you want to happen will happen when you want it to, if then.
Plan small steps and don't be discouraged when your peeps don't embrace whole wheat spaghetti with open arms.
1. Shopping strategies to improve your family's diet.
Over the years I've experimented with different recipes, ingredients, and techniques. I've also bought a lot of different ingredients from a lot of different stores. Through trial and error, I've found certain brands and products, like Trader Joe's and Bob's Red Mill that I know are a good fit for my goals.
–> See my series, Real Food Products We Love
From time to time I use the Pantry Challenge to help me use up and clean out the things that don't really fit my goals. Keep in mind that if you have ingredients in your cupboard that you really shouldn't be eating, it's okay to discard them.
My grocery geekiness has also helped me to narrow down which stores help me stretch our grocery dollars farthest so that we can enjoy healthier foods.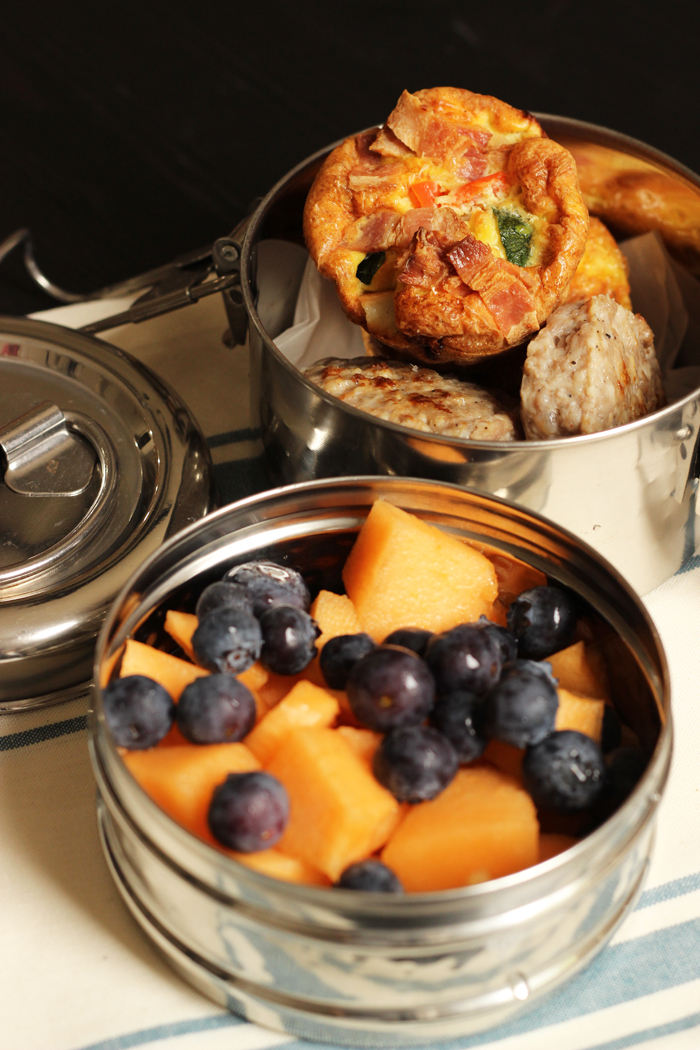 2. Make-ahead meals
Shopping is one thing, but cooking is the harder thing to pull off. Make meals ahead of time whenever you can. Even breakfast!
Freezer cooking can really help bridge the gap between getting hot and bothered in the kitchen and running out for fast food.
Check out these freezer cooking plans:
3. Quick suppers
I have a repertoire of meals that I can make in 30 minutes or less — as well as an entire cookbook. In this way on those nights when my freezer plan doesn't work, I have a back-up plan that can provide dinner for my family without running for take-out or convenience foods that don't fit our new goals.
Years ago I shopped heavily with coupons and fed my people more processed foods than I ever dreamed possibly. I also had a daily Coke (cola) habit that I broke. While we still have lots of areas to grow in, we've come a long way in the last five years or so. I'm excited to make more changes and to help my kids develop their taste buds to appreciate healthier fare. I know it will pay off in the long run.
How do YOU want to improve your family's diet?
Check out the rest of the series:
I hope you'll join me on this journey to better eating! Let's chat in the comments.
What's a food goal for YOUR family?
Originally published January 5, 2014. Updated July 28, 2016.
Disclosure: