A simple and easy way to flavor your meals can be found right in your spice cupboard. Mix up your own spice blends to add spice and save money. This recipe for Jamie's Spice Mix will add zest to any meal.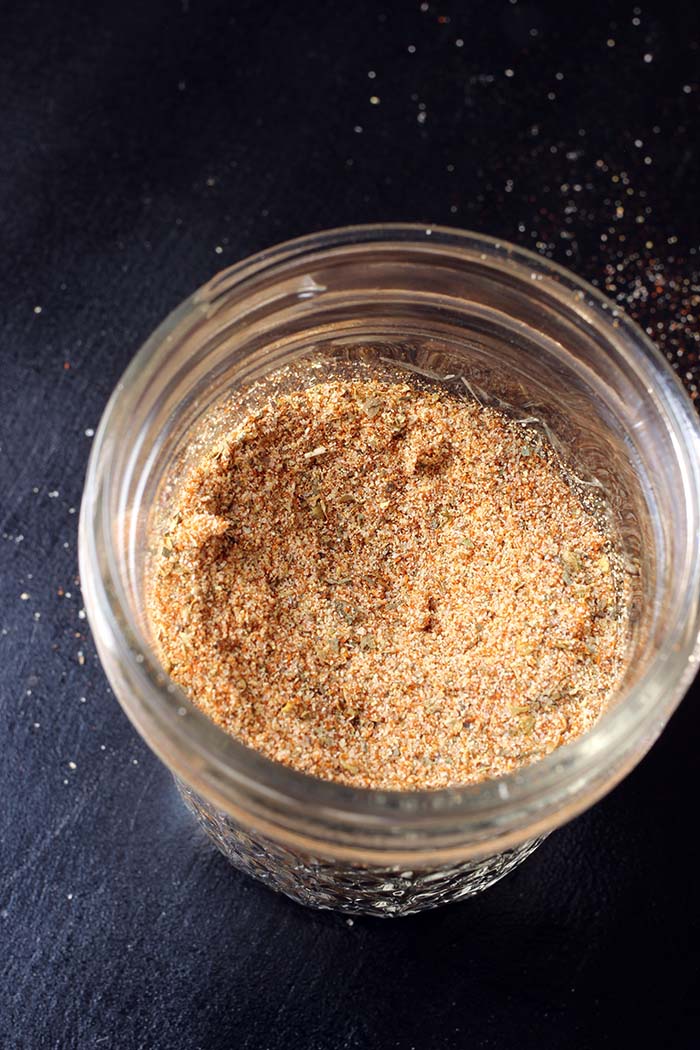 The spice of life is …. spice, of course.
You can have a sparse pantry, but as long as you've got some spices, a few veggies, a solid protein, you're good to go for a delicious dinner.
Generously douse a chicken breast or a ground meat patty with your favorite spice mix, grill or saute it until done, and serve alongside some steamed veggies for a deliciously simple dinner that's packed with flavor!
One of the ways that I dramatically cut grocery costs years ago was to switch from buying expensive spice packets and blends to mixing my own. I buy spices in bulk at a greatly reduced cost, storing the extras in the freezer to extend their shelf life. When I want a seasoned salt or blend, I mix my own.
Jamie's Spice Mix
One of my go-to blends is based on one that my sister mixed up for her wedding favors years ago. When quizzed, Jamie told me she bought large cartons of a variety of spices and just dumped them in a bowl. Ha!
I've recreated this mixture on a smaller scale, made some tweaks, and named it in her honor. I've been using it a lot lately on pizza, pulled chicken, and other dishes. It adds the perfect amount of flavor in just a few shakes.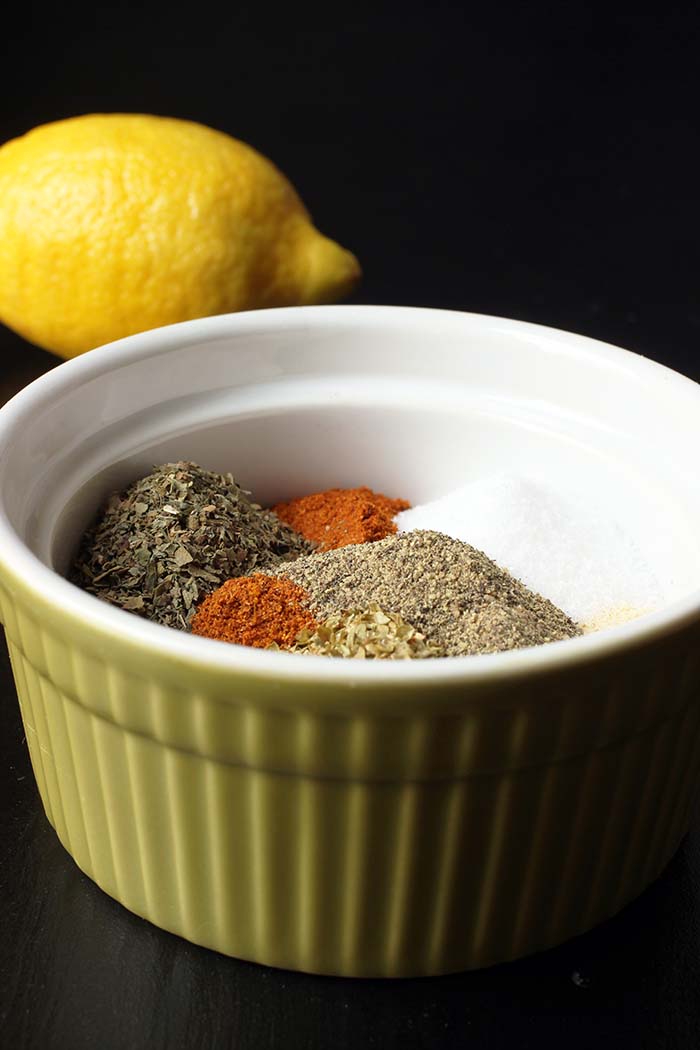 How do you make a custom spice mix?
You can create your own spice blends by just heading to your cupboard and choosing some favorite flavors. Consider these flavor profiles:
French: thyme, tarragon, herbs de Provence, bay, chervil
Indian: tandoori spices, garam masala, curry, tamarind, cardamom, cumin, coriander, fenugreek
Italian: garlic/garlic powder, oregano, fennel, lemon, rosemary, basil
Mediterranean/Greek: oregano, rosemary, bay, thyme
Mexican: cumin, chili powder, oregano, coriander
What's in Jamie's Spice Mix?
As I mentioned, Jamie just randomly grabbed spices off the grocery store shelf, but there was a method to her creative genius. She married into a lively Italian family and those flavors are certainly present:
onion powder
garlic powder
paprika
basil
oregano
salt
pepper
celery seed (I prefer it without)
lemon zest
cayenne pepper
In many of my early batches I used dried lemon peel that you can find in the spice aisle of your local store. Mixing this blend with dried lemon peel makes it shelf stable.
However, since fresh lemons are easily to come by, it seems silly to hunt down the dried variety. When I make this blend with fresh lemon zest, I simply store the mix in a covered jar in the freezer. This preserves the fresh zest.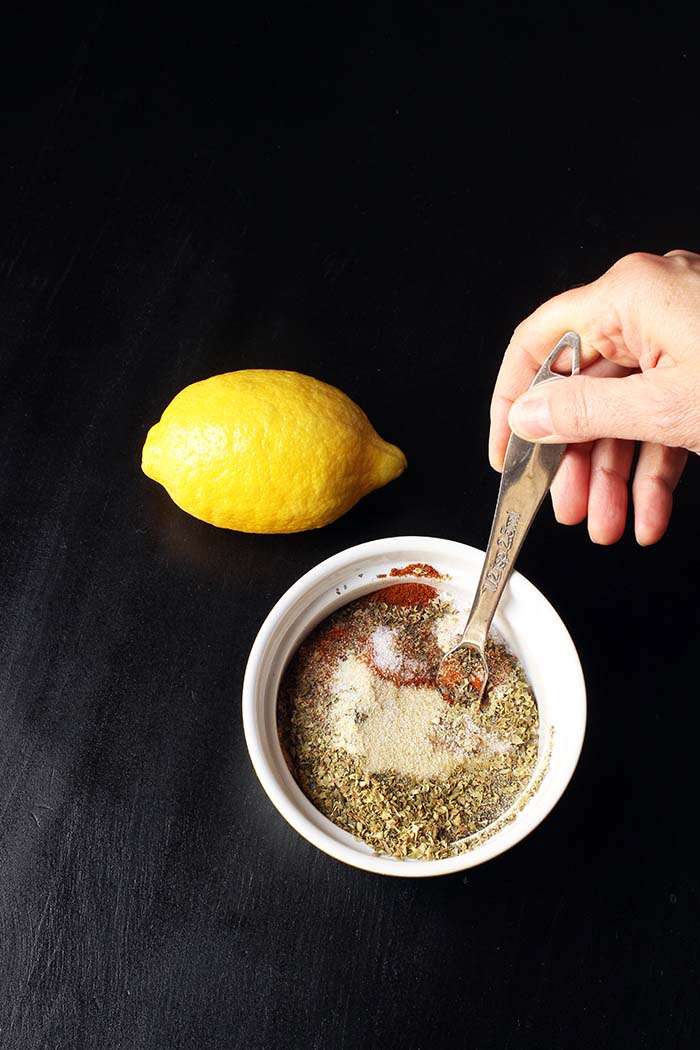 This blend is fabulous on grilled meats, stirred into marinades, sprinkled on buttered pasta, and mixed into dressings. I've topped bread sticks and pizza dough with it, flavored marinara sauce with it, and stirred it into pulled chicken.
Recipes that use Jamie's Spice Mix
Use this spice blend in the following recipes:
It's versatile, flavorful, and cheap!
Are spice mixes expensive to make?
That depends on where you buy your spices. Buying large cartons of spices at warehouse stores and restaurant supply spaces (like Costco and Smart & Final) will generally get you a better price on spices than buying them in small jars at the grocery store.
Tools I use for this recipe: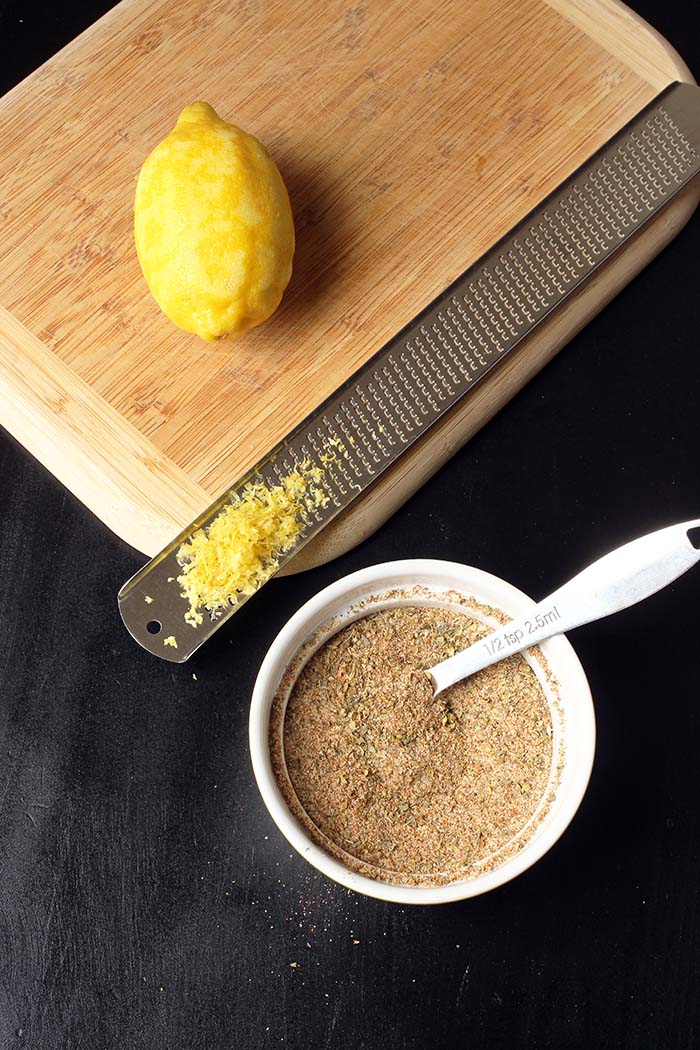 If you prepare this recipe, be sure to share a picture on social media and hashtag it
#GOODCHEAPEATS
. I can't wait to see what you cook up!
Jamie's Spice Mix
Mix up your own spice blends to add flavor and save money. This recipe for Jamie's Spice Mix will add zest to any meal.
Ingredients
2

tbsp

onion powder

2

tbsp

garlic powder

1 1/2

tbsp

paprika

1

tbsp

dried basil

1

tbsp

dried oregano

1

tbsp

salt

2

tsp

black pepper

1

tsp

celery seed

optional

1/2

tsp

lemon zest

1/2

tsp

ground cayenne pepper
Instructions
In a small bowl, combine all of the ingredients. Place the mixture in an airtight plastic container or freezer bag and store in the freezer.
Notes
Nutritional values are approximate and are based on 1 tablespoon of the recipe. Store or freeze leftovers promptly.
Nutrition
Calories:
17
kcal
|
Carbohydrates:
4
g
|
Protein:
1
g
|
Fat:
1
g
|
Saturated Fat:
1
g
|
Sodium:
701
mg
|
Potassium:
79
mg
|
Fiber:
1
g
|
Sugar:
1
g
|
Vitamin A:
567
IU
|
Vitamin C:
1
mg
|
Calcium:
31
mg
|
Iron:
1
mg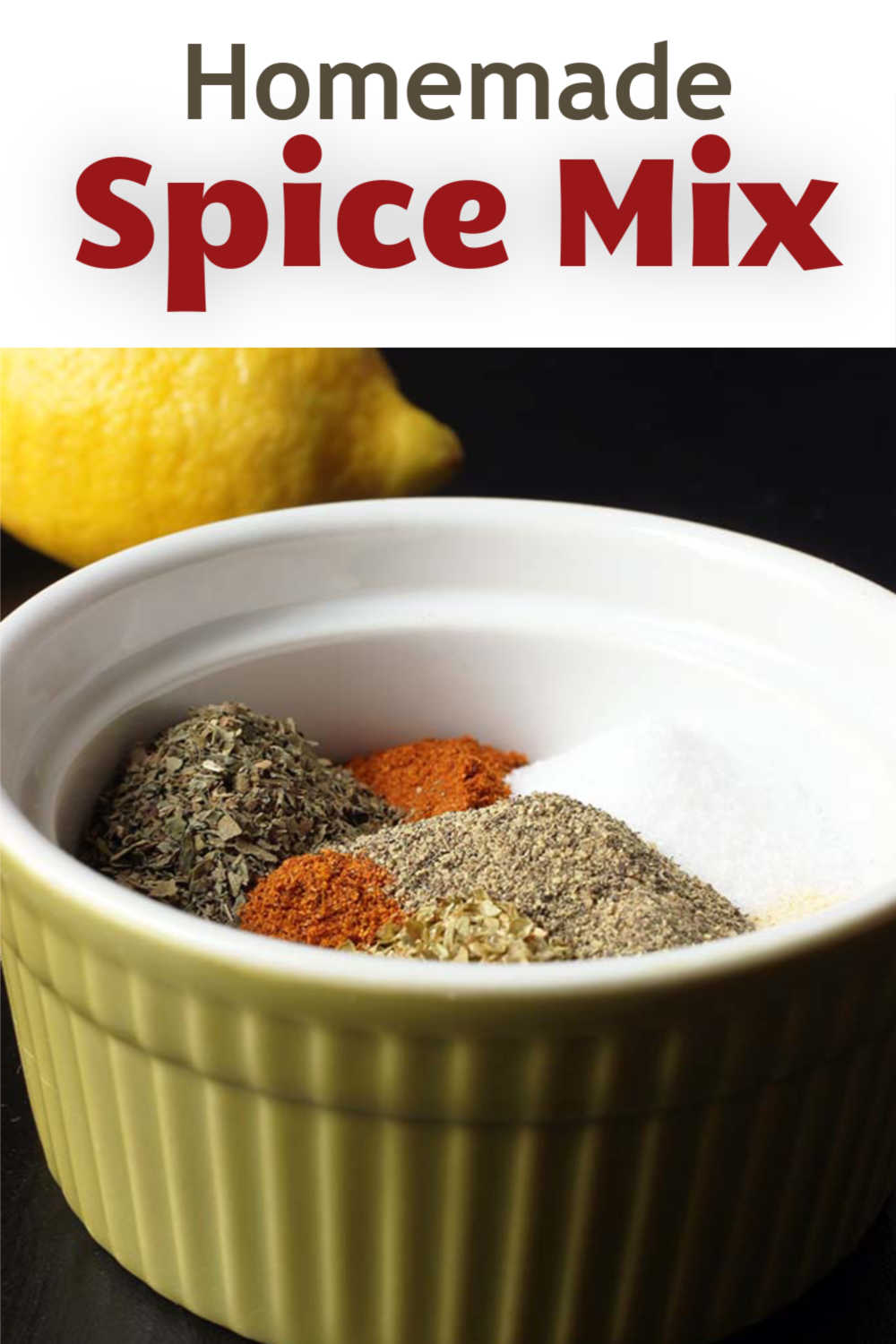 This post was originally published April 11, 2013. It has been updated for content and clarity.