Bell peppers are delicious in Fajita Vegetables, sautéed to top Grilled Brats and are amazing in Cheesy Chicken and Peppers. But can you freeze bell peppers?
Yes! Freezing bell peppers allows you not only to take advantage of great sales, but also to extend the shelf life of peppers you may not be able to use fast enough. It's a great way to save time and money.
Jump to:
Using your freezer to its best advantage sometimes means prepping ingredients and storing them for later use. When you chop and freeze vegetables to use later you save time and money.
Why Do This
It helps you avoid food waste. If you'll use it eventually but can't just right now, why not freeze it to use later and buy yourself some time?
It could save you money. Bell peppers go on sale from time to time or even on markdown, but if you don't need them, it's not really a deal. When you freeze bell peppers you find on sale, you can get great pricing and save the peppers for when you want them.
It can be more convenient. Frozen chopped or sliced peppers are often more convenient than fresh ones as they are recipe-ready. Save time when you've got your vegetables prepped and ready.
Ingredients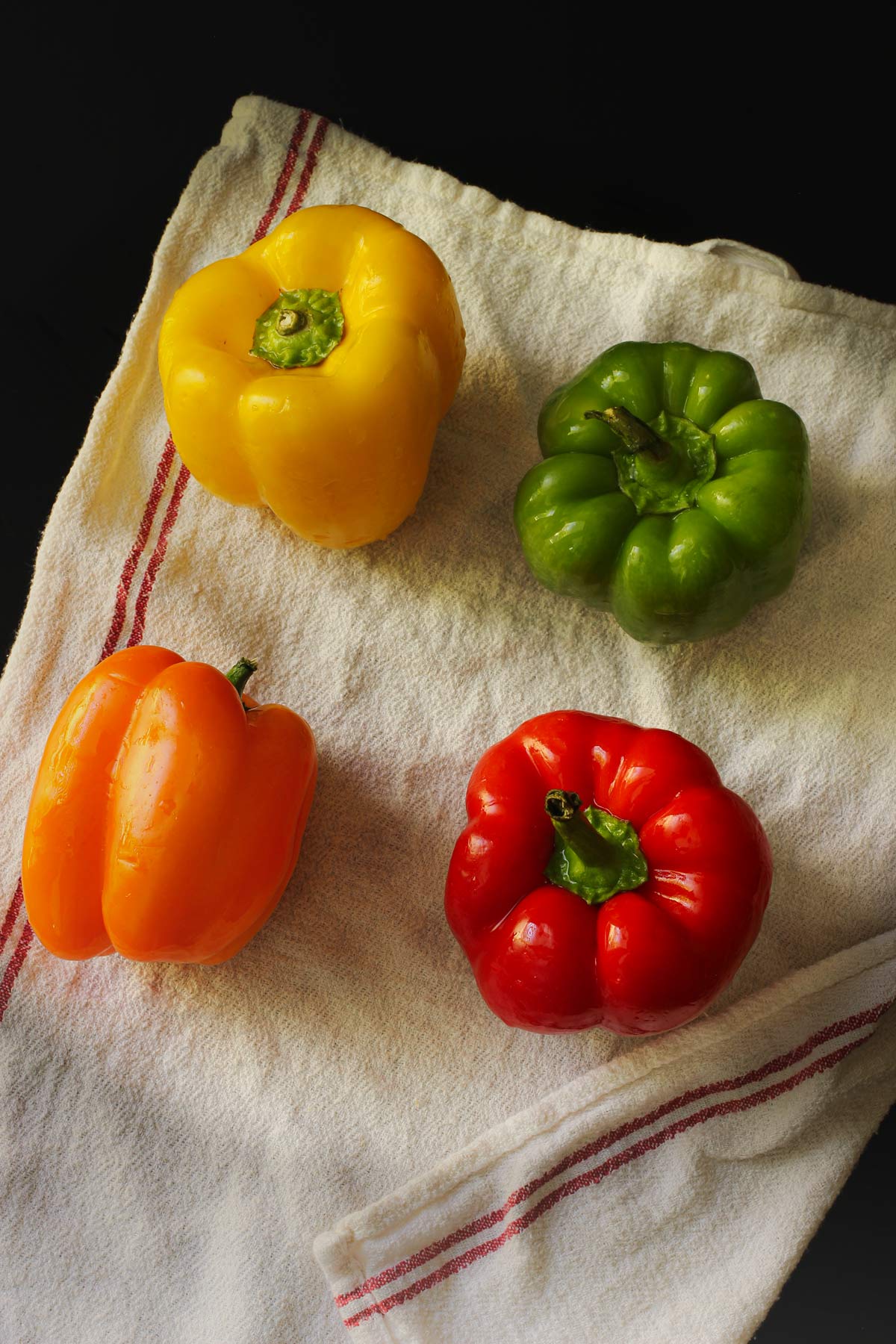 The most common of sweet peppers, bell peppers are named after their bell shape. They are available in green, red, orange, yellow, purple, and brown. They are low in calories and high in nutrients.
Choose bell peppers that are shiny and unblemished. Store them in a plastic bag in the fridge for up to a week.
For longer storage, freeze them. Here's how to do that:
Step-by-Step Instructions
1. Slice or chop the bell peppers.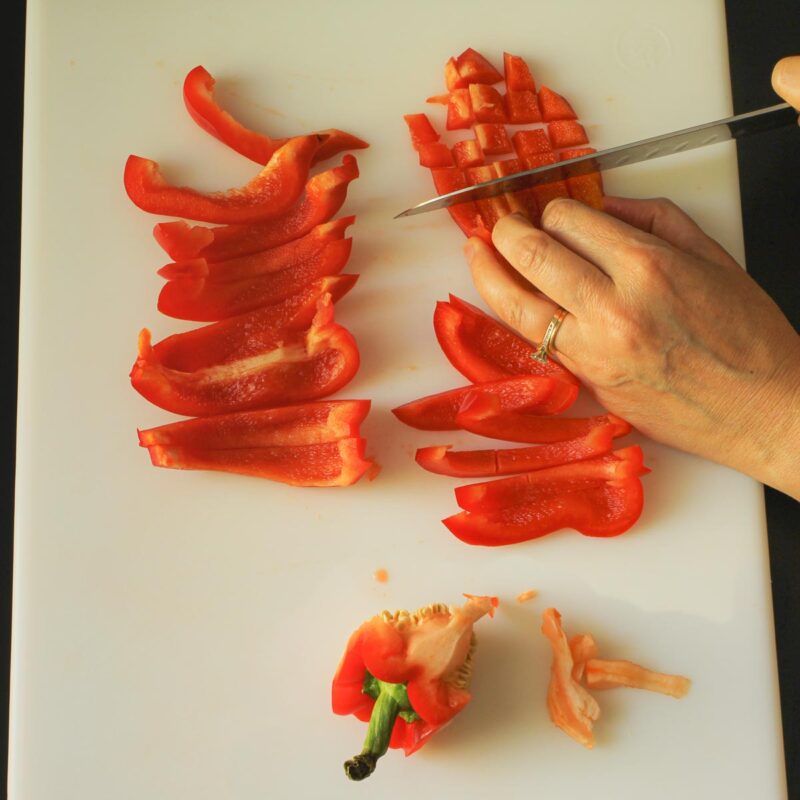 Chopped bell peppers are great in Egg Scramble, Slow Cooked Sweet and Sour Meatballs, and Stone Soup, while you'll need sliced peppers for Hot Italian Beef Sandwich, Cheesy Italian Sausage and Pepper Sandwiches, and Chicken Fajitas.
Think about what you use most often and chop or slice accordingly.
2. Freeze the peppers.
If you know exactly how many peppers you'll need for a recipe, you can bag the chopped or sliced bell peppers right away.
However, if you want to freeze the peppers loose in the bag, you'll need to open freeze them:
Spread the peppers out on a lined tray and place the tray in the freezer.
Once the peppers are frozen solid — they may look a bit frosted — transfer them to ziptop freezer bags and place the bags in the freezer immediately.
To use frozen peppers: Just add them to your recipe; there's no need to thaw.
FAQs
Do bell peppers freeze well?
Bell peppers freeze well for cooking later, however, if you want a very crisp pepper for salads, then you're better off using fresh peppers.
How long can peppers last in the freezer?
Frozen peppers should maintain good quality frozen for 10 to 12 months if stored at less than 0 degrees. Since home freezers are often inconsistent, try to use them up within a few months.
Do you have to blanch bell peppers before freezing them?
There are some instances when blanching is required for freezing vegetables, but not with peppers, jalapeños, onions, celery, or mushrooms. These can be frozen without blanching.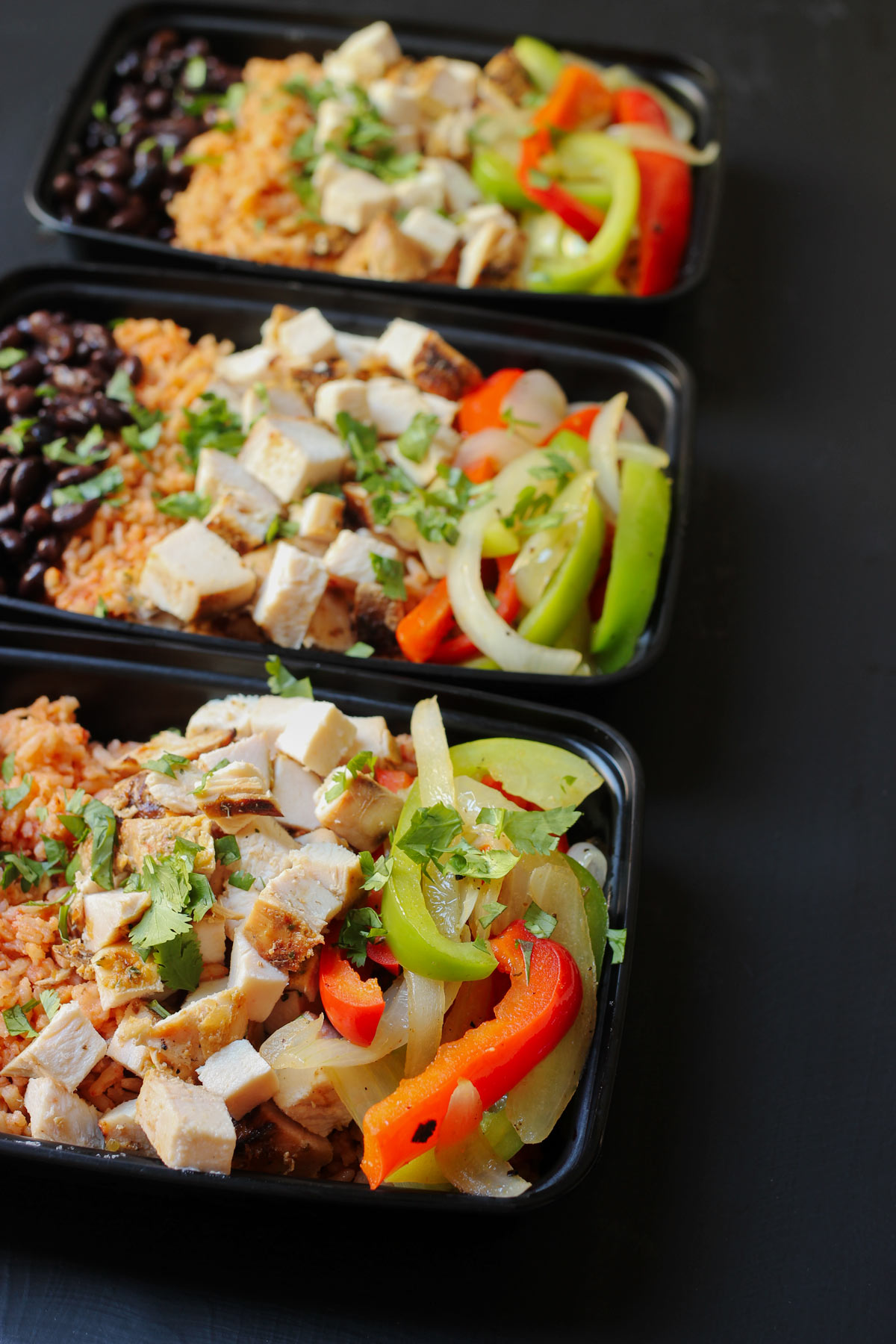 What Else Can You Freeze?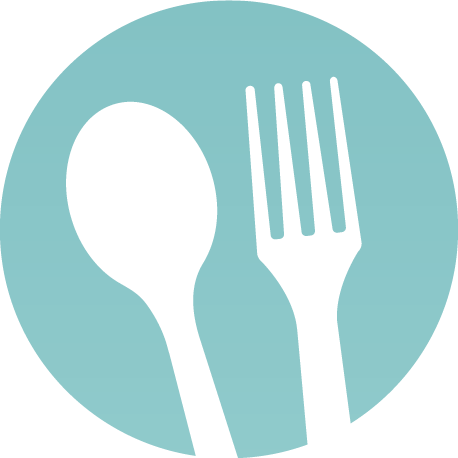 Tell us what you think!
We love to hear your experiences with Good Cheap Eats. Click the STARS on the recipe card or leave a STARRED comment to let us know what you think of the recipe.
How to Freeze Bell Peppers
Learn how to freeze bell peppers so that you can stock up on a great sale or save what you have for another time. It's a great way to save time and money.
Ingredients
2

bell pepper (any color)
Instructions
Chop or slice according to your preferences.

Package in recipe-size portions in ziptop freezer bags or freezer-friendly containers.

Alternatively, to freeze them loose, place them on a lined sheet pan and freeze until firm. Once solid, transfer the frozen peppers to packaging and return to the freezer.

To use: add to the recipe from frozen.
Notes
Frozen peppers will be safe indefinitely if kept at below zero degrees, but after ten months, their quality will start to diminish. Since home freezers are not as consistent and reliable as commercial freezers, try to use your frozen peppers within a couple months.
Use peppers in sautés and stir-fries, chilis and stews
Nutrition
Calories:
18
kcal
|
Carbohydrates:
4
g
|
Protein:
1
g
|
Fat:
1
g
|
Saturated Fat:
1
g
|
Polyunsaturated Fat:
1
g
|
Monounsaturated Fat:
1
g
|
Sodium:
2
mg
|
Potassium:
126
mg
|
Fiber:
1
g
|
Sugar:
3
g
|
Vitamin A:
1863
IU
|
Vitamin C:
76
mg
|
Calcium:
4
mg
|
Iron:
1
mg
Tried this Recipe? Tell us what you think!
Your reviews help us develop better recipes and give newcomers the confidence to try your favorites. Scroll down to leave a starred comment.
This post was originally published on October 2, 2012. It has been updated for content and clarity.