Pack individually-sized freezer meals for easy lunches to take to work.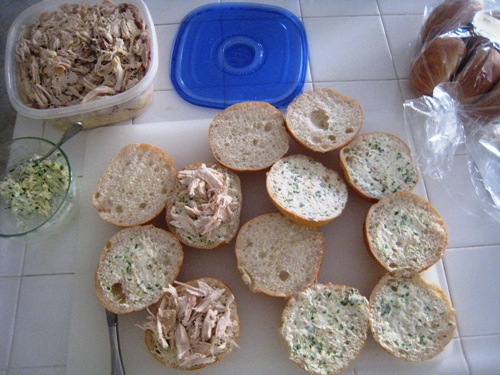 My husband often takes a lunch to work. And usually I pack it. But depending on how crazy my days are, I don't always pack a great lunch. But, it's a small thing that I can do to make his day easier and help us save money overall.
Lately, the two of us have been giving our diets a closer look and realizing we needed to get a good dose of proportion and perspective when it comes to what we eat. We've been tracking our meals on Livestrong this week. It's been an eye opener!
As I approached my freezer cooking session this week, I went in with the mind to create individual freezer meals to pack into hubby's lunches. It was his idea, actually, that we stock an array of choices for lunch that he can pick from each morning. That makes it easier for both of us.
This week, I cooked up the following:
You could make meal-sized portions of any number of dishes. Consider one of these: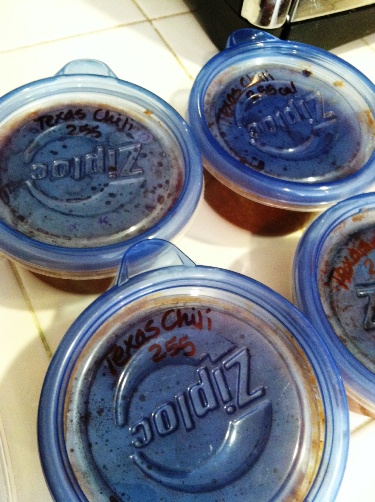 When you pack up your lunchtime freezer meals, consider the following:
1. Package them in individual portions.
I used one-cup containers for the chili and stew. The sandwiches and wraps were wrapped individually and stored in one larger bag in the freezer.
2. Label carefully.
Be sure to write the name of the dish across the packaging clearly so that there's no confusion, especially in the early morning hours. Add the date if you're not sure how quickly they meals will be eaten up.
Since we're counting calories (at least for the moment), I marked each package with the calorie count as well, though this step is clearly optional.
That's all! Pretty easy way to pack lunches for work. I say "work" because my kids do school at home. So, hubby will be taking these lunches. Most of these recipes require a microwave for reheating. If your kids have access to a microwave at school, these would work just as well for school lunches.