The burrito is one of the tastiest, easiest, quickest meals you can make. It's a great, economical quick dinner idea.
The humble burrito is seeing a renaissance in recent years. Chipotle's stocks have skyrocketed and for good reason. They've taken one of America's favorite foods and made it delicious as well as healthy.
But, at $6 to $8 a burrito, well, it's better to make yours at home instead of making Chipotle do the work.
I read in Bake the Bread, Buy the Butter, that burritos were too hard to make and not worth the effort. While that book is full of wise advice and good price analysis, this is one point that I have to disagree on.
Born and raised in Southern California, I grew up eating burritos on a regular, almost daily, basis. They aren't hard to make — and they are so quick to fix, that they should definitely be on your weekly meal rotation. I've even got a chapter devoted to burritos (and other wraps) in my new cookbook!
Consider these tips to make your burrito making easy as well as delicious.
Why a Burrito Really Isn't that Hard to Make
You need fresh, large tortillas warmed or at room temperature.
If you pay attention at Chipotle or your favorite burrito joint, a good burrito tortilla is large and folds easily. You'll notice that Chipotle heats theirs slightly before assembling the burrito. That's because cold tortillas crack when you roll them, leaving you holes for filling to escape. No bueno.
Be sure to let your tortillas come to room temperature or warm them slightly for good rolling.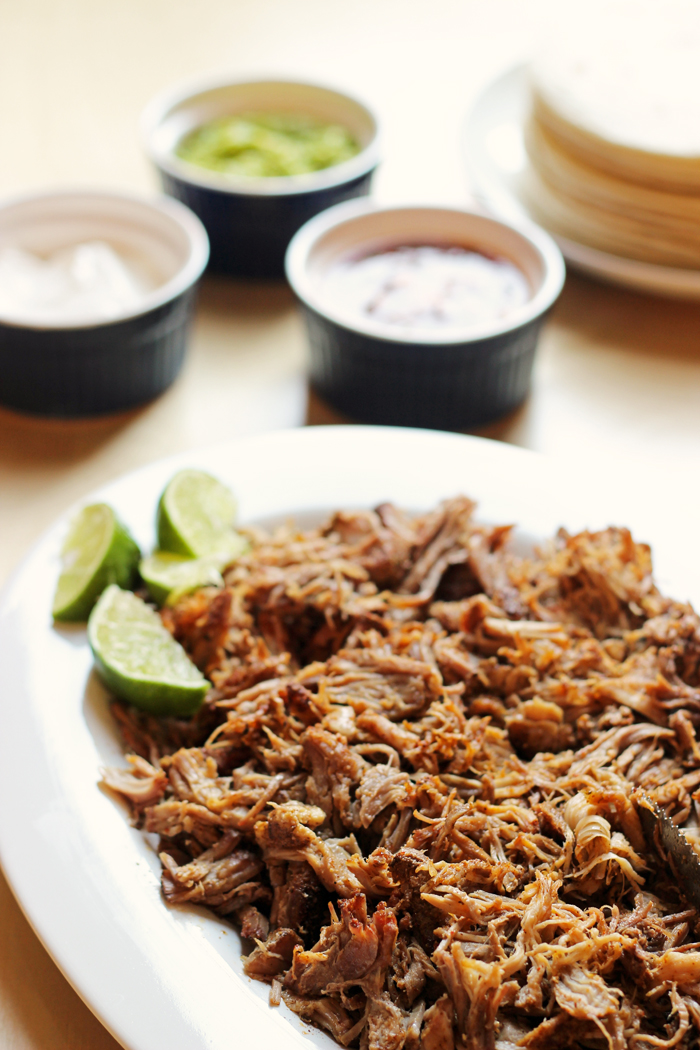 Choose great fillings.
The fillings are going to be the highlight of your burrito. By definition, beans will be included, but there's debate on this point. My philosophy is to add the things you like!
Here are some of my favorite burrito fillings:
Meats
Cooking meat obviously slows down your burrito process. Make these in advance and freeze them for Burrito Night, cook up ground meat quickly, or grab a rotisserie chicken at the store to speed things up.
Beans
Homecooked beans are certainly a nice touch, but there's nothing wrong with opening a can.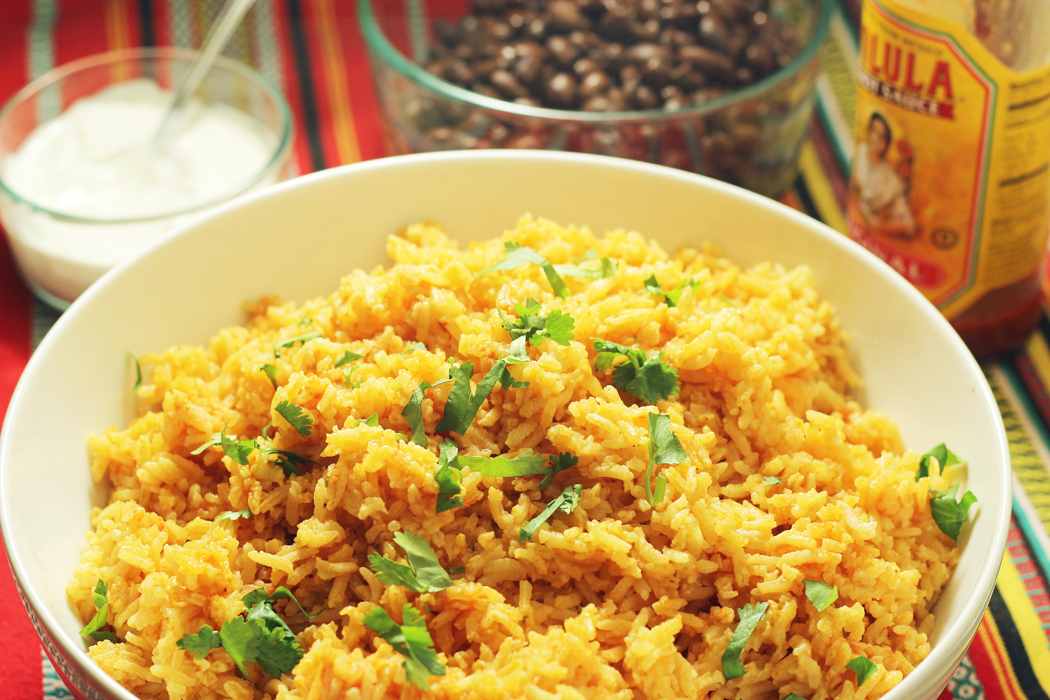 Rice
Rice is optional, but a nice touch! Mexican Rice is one of our favorites.
Cheese
Use your favorite shredded varieties: cheddar, jack, pepper jack, or a blend.
Shredded lettuce or cabbage
You can buy this in a bag ready to go (super quick!) or slice your own from head lettuce or cabbage.
Condiments
If you've got a favorite jarred salsa or bottled hot sauce, go for it. If not, mix up a batch of one of these.
Sour Cream
Favorite Bottled Salsa or Hot Sauce
Roll the burrito right.
This video is five years old, but the method is still fresh. If you're not sure how to roll up a burrito, never fear! I've got you covered.
Make some extra burritos for the freezer.
While you've got everything out, make a few extra burritos for the freezer. These are some of my family's favorite snacks and freezer meals. Just zap them in the microwave or crisp on the griddle until they're hot through.
Follow this method for making burritos for the freezer.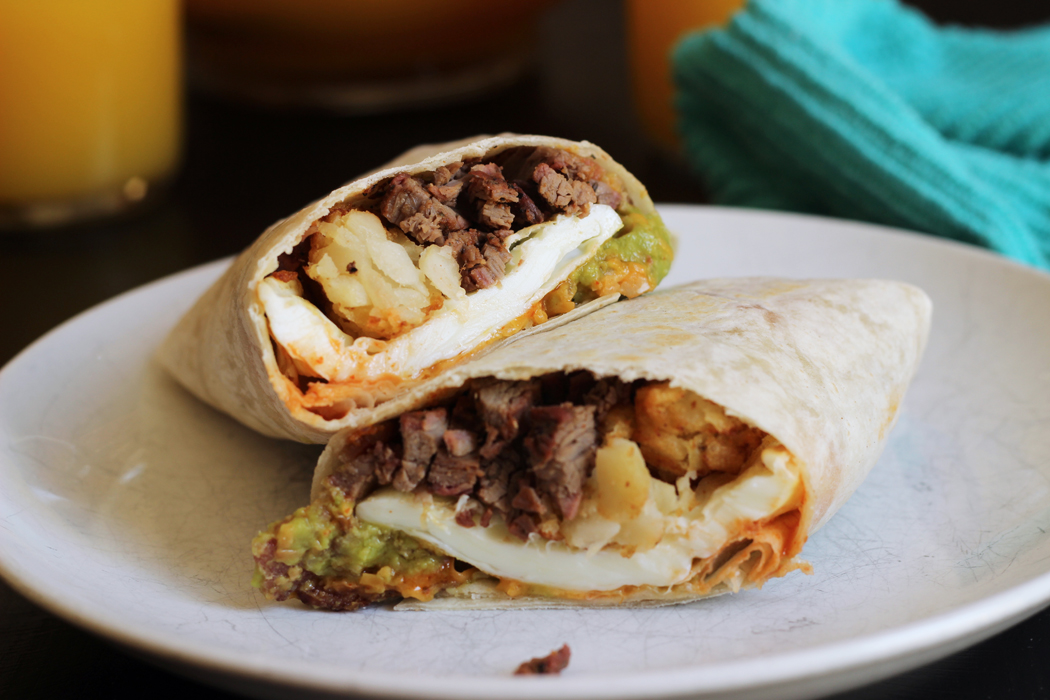 Don't forget breakfast!
With some slight tweaks in your burrito fillings, breakfast can be just as awesome as lunch and dinner! Jace's Breakfast Burritos are so good. Yum!
See? That wasn't hard, was it? The burrito is really simple to make, but it's like an economical, easily-portable FEAST. Plan for burritos this week!
What's YOUR favorite burrito combination?
For kicks, tell us what you order at Chipotle or wrap in a burrito at home.
Be sure to read the whole series: Quick Dinner Ideas