Planning a regular rotation of lunch items can make meal planning and prep loads easier.
Having a weekly rotation or formula for the week has been one of my fallbacks for years. I love the beauty of Taco Night or Grilling Day. Last summer I shared my tips for dinnertime and the variety of ways that you can mix it up (protein, ethnic food, type of preparation). Awhile back I shared our regular breakfast rotation.
It looks like I'm not the only one who enjoys a little routine when it comes to meal planning! Many of you requested a play-by-play when it comes to creating a lunchtime rotation.
After months, nay years, of being my guinea pigs, my kids really relish regular old meals that aren't "experiments". That's what I try to do for lunches. Last summer FishBoy13 helped me develop a lunchtime rotation that everyone could be happy with.
This is how we roll: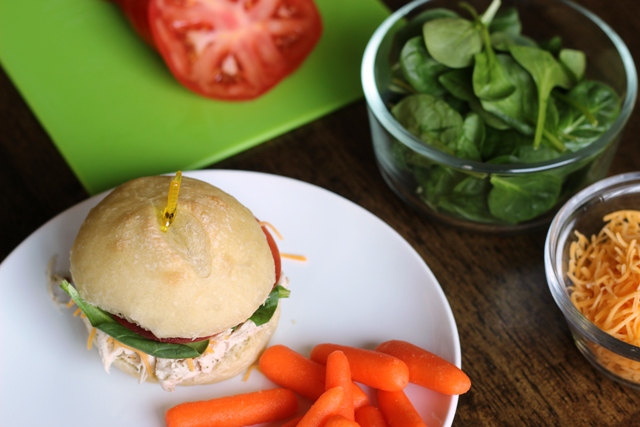 Sandwiches
We do sandwiches about three times a week, with Turkey Sandwiches, Sunbutter and Jelly, Tuna Salad, and Grilled Cheese Sandwiches topping the list. A sandwich bar is my go-to when we've got a stocked fridge. I love to use the slow cooker for hot sandwich fillings like Sweet and Sour Pulled Chicken, Pulled Chicken Sliders, and Hot Italian Beef Sandwiches. In the absence of meat, I make Egg Plus Salad Sandwiches.
I make my own sandwich rolls and burger buns, but for sandwich bread, I buy 4 to 5 loaves of Trader Joe's Harvest Whole Wheat Bread each week. It's sweetened with honey and contains no weird ingredients. Since there are no preservatives, I leave one loaf on the counter and the rest go to the freezer.
I buy a whole roasted turkey breast from Costco. It's nitrate- and nitrite-free. I slice it myself. We lean on Tillamook cheese and sliced Jarlsberg from Costco as well as fancier cheeses at Trader Joe's. As I mentioned yesterday, I'm on the fence about our sunbutter/almond butter dilemma. Trader Joe's and Costco are the only sources I've found for soy-free canned tuna.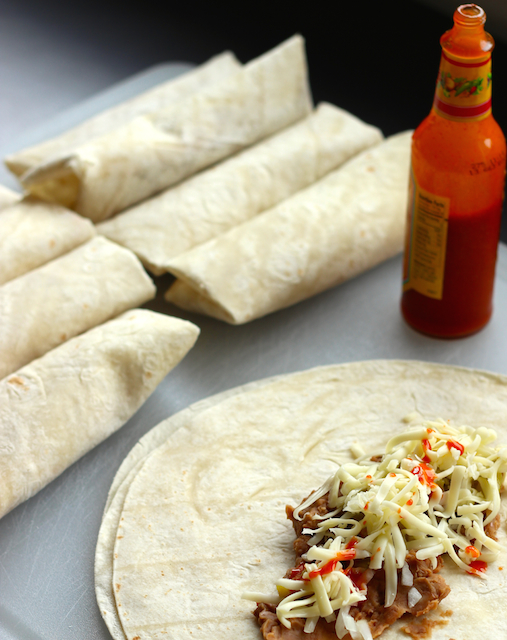 Burritos, Tacos, and Quesadillas
Having grown up in Southern California, I have zero qualms about eating Mexican food every day of the week. It's pretty much a staple around here. That means burritos, tacos, and quesadillas are fair game at our house.
I often make a batch of burritos for the freezer so that we have a quick lunch or snack at the ready. If I'm really on my game, there's a container or two of taco meat in the freezer as well. Plain old beans and rice with lots of toppings is one of our favorite ways to eat good and cheap.
These are some of my go-to recipes these days:
I buy Trader Joe's corn and flour tortillas which have very few ingredients. Like the bread, they'll spoil quickly, so I keep a stash in the freezer. If FishPapa is home, he organized the tortilla team to make homemade corn tortillas. I buy canned beans or cook up dried beans and freeze them for quick lunches.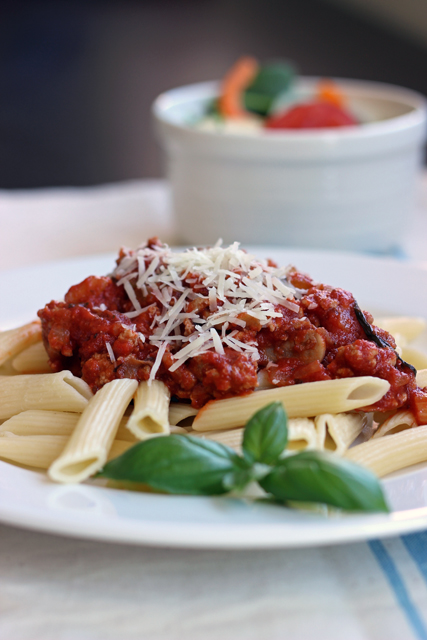 Lotsa Pasta
Pasta is cheap and every child in my family loves it. I might make a Pasta Salad or any one of these favorite sauces for pasta:
Again, if I play my cards right, I've got containers of pasta sauce in the freezer.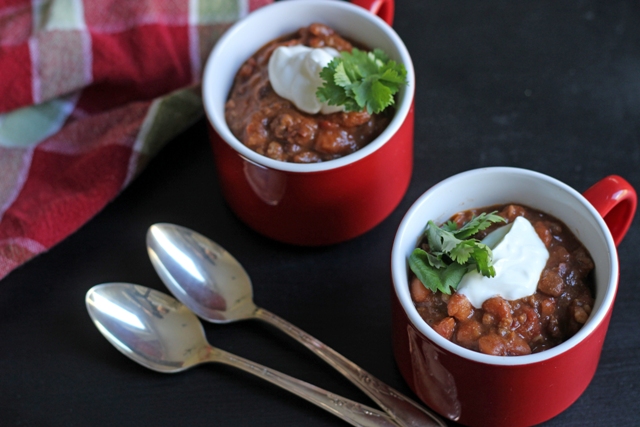 Chili or Soup
Chili or soups, particularly those made in the crockpot or made in advance and frozen help me out at lunchtime. While I grew up opening a can of soup for lunch, that's a habit I could never afford when we went to one income. I found that it was cheaper to make it myself. I also found out that homemade tastes better than the can! Go figure.
Here are some of our favorites:
If your people don't all like the same kinds of soups (mine don't), make a few big batches and freeze the soups in serving size cups. At lunchtime or when you're packing lunch boxes, you can pull out each person's favorite flavor. Voila! The convenience of the can without all the crap.
Did I just say that?
Grab this FREE printable freezer cooking plan for Soups, Stews, and Breads.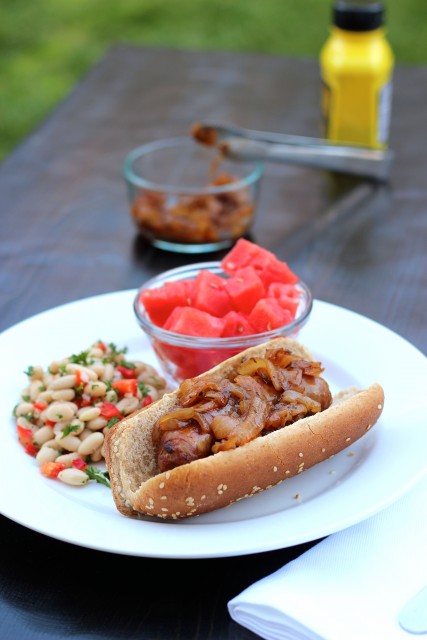 Hamburgers or Hot Dogs and Brats
At least once a week, particularly on weekends, we have some kind of grilled meat in a bun: hamburgers, hot dogs, or brats. I buy the ground beef or turkey, hot dogs, and sausages on sale and stash them in the freezer. I've also had good luck finding the gourmet/healthier sausages marked down because they were close to their sell-by date.
Usually, I make the hot dog or hamburger buns myself, but not always.
The biggest problem with this type of meal is that my kids love it. That means they want to eat two, three, or FOUR of each. That's a lot of meat. And meat, at least the good kind, isn't cheap. However, a trip to In-N-Out Burger is now approaching $30 for our family of 8 (no drinks, we split fries). I think I'll price out an average burger or hot dog meal and see how many portions I can get everyone for the same or less. Stay tuned.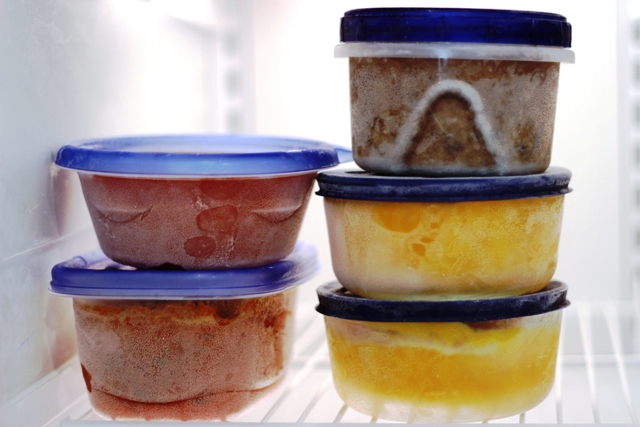 Freezer Cooking for Lunches
Having a stash of freezer meals in reserve can really help you out when it comes to serving quick and delicious lunches. They will be healthier, too!
I haven't been able to give the freezer a good filling in quite some time. Every meal has been an experiment for several months. But, I'm looking forward to getting the boys in the kitchen this summer and having them do some freezer cooking. These are cooking plans that work well for lunches: