Offering a sandwich bar for dinner is a great way to feed a crowd on a budget. Here are some tasty ideas to include in your build your own sandwich bar.
It's your turn to host your friends for supper. Whaddya gonna serve?
You could go all out and have your dinner catered. You could spend big bucks on party trays from Costco. You could tear your hair out making all your guests' favorite foods.
No, thank you.
Luckily, there are lots of great dinner options for serving a crowd on a budget: a Mexican buffet, a pasta feed, a simple roast chicken. These are all well and good, but don't overlook one of your simplest and more affordable options:
The Sandwich Bar
Sandwiches have been around for a long time, traced back at least 200 years. Originally a gambler's meal, they have become a staple all around the world.
are among some of my favorite good cheap eats. There are so many ways that you can combine ingredients that there are endless opportunities to make your sandwiches different and unique.
Sandwiches specifically are highly portable, one-dish dinners that please almost anyone. And serving a Sandwich Bar allows your guests the freedom to prepare their meal exactly as they want it.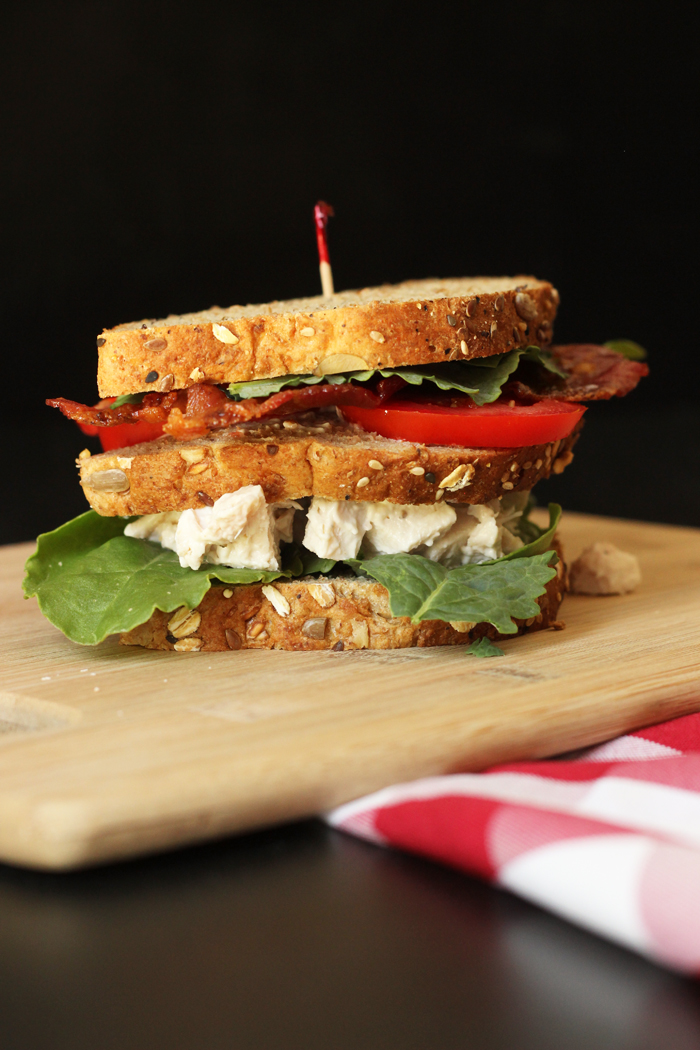 What do you need for a sandwich bar?
A Sandwich Bar is one of the easiest buffets to assemble. At the bare minimum, you'll need bread or rolls, meat, cheese, lettuce, tomato, and some kinds of spreads.
What goes with deli sandwiches?
Man cannot live on bread (or sandwiches) alone, so be sure to serve a few select side dishes. It doesn't have to be anything fancy. A trio of a veggie tray, side salad, such as potato salad, and a fruit tray are easy and delicious to go alongside sandwiches.
Of course, you can get more creative with your side dishes, but since you'll already be setting out a colorful array of ingredients, don't feel like you have to go hog wild. Okay, add some bacon to the buffet!
How much deli meat do I need per person?
People differ in their preferences as to how meaty a sandwich should be, but as a general rule, plan to have 2 to 3 ounces of deli meat per person. Round up as you do your calculations so that you've got a little extra in case folks want seconds.
Your sandwich bar will be so delicious, you know they'll want to go back for more!
What equipment do you need for a sandwich bar?
You don't need any special equipment for a sandwich bar other than plates and platters to hold the ingredients and your guests' creations as well as knives for cutting and spreading.
It is nice to offer folks the option of making grilled sandwiches, so if you have a panini press or an electric griddle, those are nice to set out.
What ingredients to include in your sandwich bar: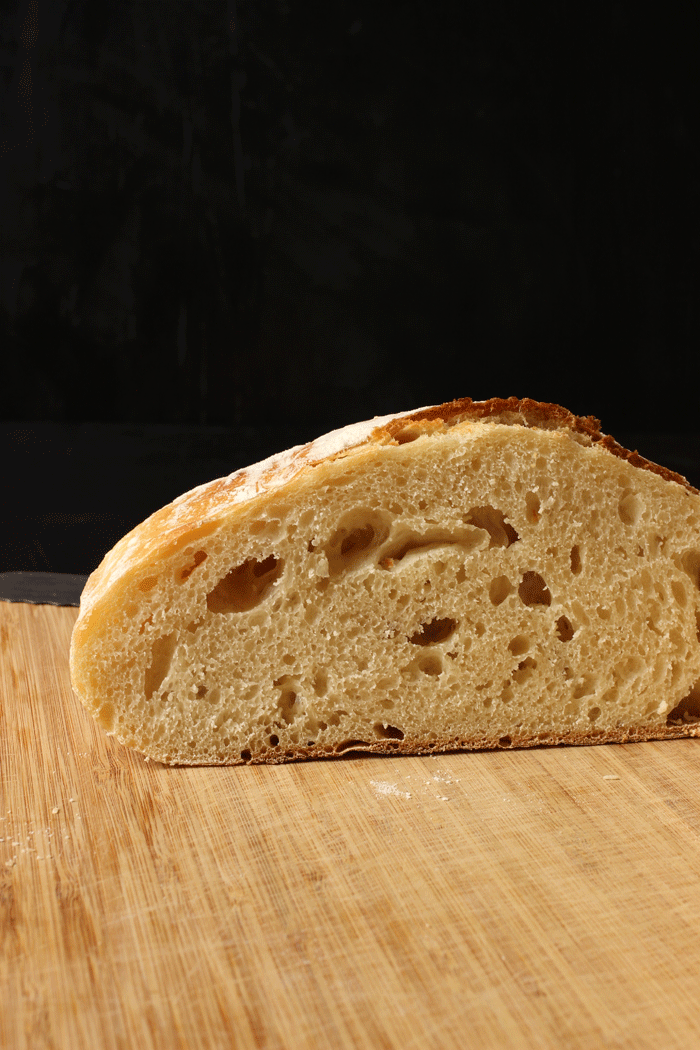 Breads for Making Sandwiches
Since bread is the foundation of a sandwich, it's important to have the good stuff. Consider these options:
In most cases, it will cost less if you bake your own bread over buying deluxe bread. The added benefit of fresh baked bread is that your sandwiches will be over the top amazing!
However, bread baking is not for every one or every situation. That's when shopping at ALDI or Costco can offset this expense. You can also shop the sales at your local grocery store and see if they have coupons as well.

Protein-rich Sandwich Fillings
Next in the sandwich ingredient hierarchy is the protein. It doesn't have to be pricey. Quality deli meats often start at $10/pound, but there are some tasty work-arounds. Consider some of these options:
These prices are current as of 10/4/2019, San Diego County.

Sandwich Spreads and Other Fillings
The sandwich spreads and other fillings are where the fun comes in!
Fresh veggies and spreads add richness and flavor. They also show that you've put a little more care into the preparation. I try to keep these items prepped and ready to go in a divided plastic container in the fridge, so that sandwiches can be a quick, pick-up meal any day of the week.
Buy these items on sale when you can. Since no sandwich requires a lot of any one of these items, you don't need to buy a ton for your Sandwich Bar.
Offer a selection of the following:
Sliced tomatoes
Shredded or leafed lettuce
Sliced onion
Sliced peperoncinis
Sliced bell pepper
Sliced cucumbers
Cooked, chopped bacon

Want to put together a fancy Sandwich Bar?
If you want to give the folks at your table a little more direction and possibly have more fun, build your sandwich bar around two or three of these sandwich recipes.
You can lay out all the ingredients in one space to let folks mix and match as they like, but then you can also, post the printed recipes around your buffet so that they can follow a recipe if they want to.
While I love me a $5 footlong sub, I also keep in mind that I can make a ton of sandwiches at home for a fraction of the price. And usually they are tastier than what we would buy in a sandwich shop!
Serving a sandwich bar is a great way to save money.
Sandwich Bar
Offering a sandwich bar for dinner is a great way to feed a crowd on a budget. Here are some tasty ideas to include in your build your own sandwich bar.
Ingredients
8

slices

bread or rolls of your choosing

½

lb

select deli meats, such as turkey, roast beef, or ham

½

lb

sliced cheese, such as cheddar, swiss, and provolone

1

head

lettuce, washed and leafed

2

roma tomato

sliced

1

sweet onion

sliced

1

batch

chipotle mayo

1

batch

herbed mayonnaise

assorted condiments, such as mustard, mayo, and butter

assorted pickles or peppers
Instructions
Lay out platters of each element and allow diners to assemble their own sandwiches.

If desired, provide a griddle or panini press for those who want a hot sandwich.
Notes
Nutritional values are approximate and will vary widely based on the ingredients you choose to include in your sandwich bar.
Promptly store leftovers in the refrigerator and consume within 4 days.
Nutrition
Calories:
523
kcal
|
Carbohydrates:
36
g
|
Protein:
33
g
|
Fat:
27
g
|
Saturated Fat:
14
g
|
Polyunsaturated Fat:
3
g
|
Monounsaturated Fat:
9
g
|
Trans Fat:
1
g
|
Cholesterol:
74
mg
|
Sodium:
1472
mg
|
Potassium:
515
mg
|
Fiber:
3
g
|
Sugar:
9
g
|
Vitamin A:
778
IU
|
Vitamin C:
8
mg
|
Calcium:
530
mg
|
Iron:
3
mg
What do YOU include in your sandwich bar?